Milo Kleinberg, Trailblazing Founder of MKDA, Dies at 97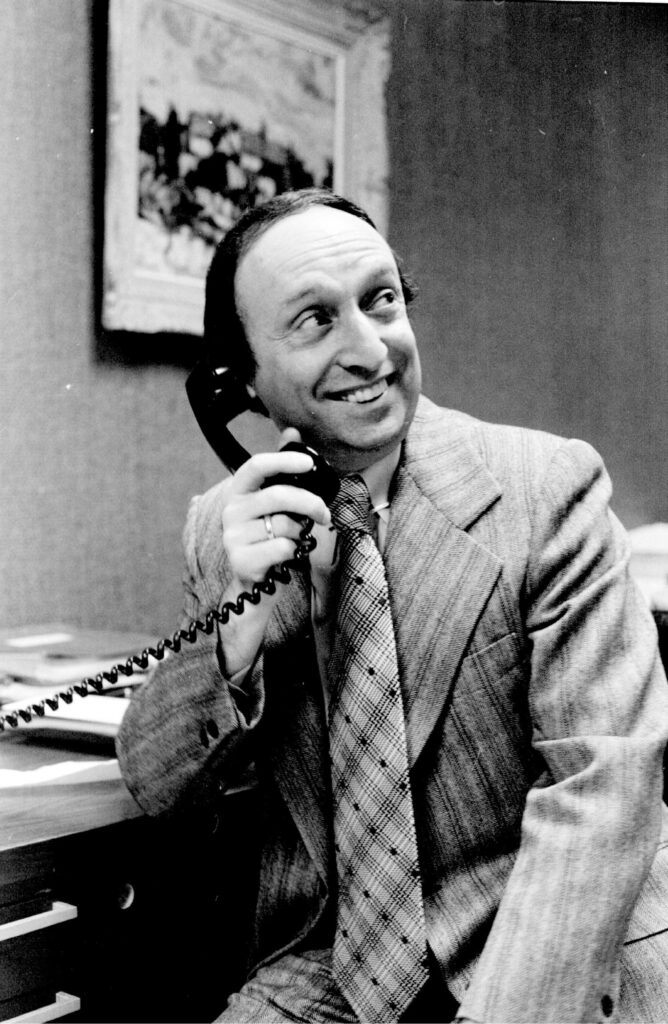 MKDA founder Milo Kleinberg, a trailblazer in the realm of workplace design, died recently in his home in Riverdale, New York, at the age of 97. Known as the "King of the Garment District" in New York, Kleinberg transformed the apparel industry in the 1960s with sleek showrooms for luminaries such as Gloria Vanderbilt, Jonathan Logan, Bobby Brooke, and Ellen Tracy, leaving a lasting legacy.
As founder of MKDA, originally Milo Kleinberg Design Associates, Kleinberg quickly grew the firm from a one-man shop in 1959 to a thriving business, which often ranked among Interior Design's Top 100 Giants report in the past decade. Known for his ability to effortlessly marry function and form, drawing on influences a childhood spent living in Brooklyn and Vienna, Kleinberg revolutionized design with his signature aesthetic.
He also innovated the concept of landlord services, being one of the first designers to work hand-in-hand with the commercial real estate community to showcase the potential architecture holds to create community and maintain interest in market buildings. But Kleinberg didn't stop there, often working with brokers and owners to craft lease agreements, as well.
From corporate interiors for Cambridge University Press, Guggenheim Partners, and Design Within Reach, just to name a few, to MKDA's growing global reach, now under the guidance of his sons and firm partners Michael and Jeffrey, Kleinberg built an illustrious career, more than 60 decades strong, guided by client-first principles of commitment, focus, excellence, and integrity.
"Milo was a true visionary in the world of interior design, and an unrelenting philanthropist who had a remarkable passion for giving back to the communities where he lived and worked," share Michael and Jeffrey Kleinberg. "The firm's partners, friends, and employees, whose lives he touched, mourn his loss."
How Milo Kleinberg Built a Design Legacy
Born in Vienna, Austria, on June 12, 1926, Kleinberg and his family emigrated to the U.S. in 1939 to escape Nazi occupation. After settling in Brooklyn, he sold handkerchiefs on street corners to help his family make ends meet, but his love for design was already present. Influenced by two of his uncles, one a fur designer and another a window dresser at an elegant retail emporium in Vienna, Kleinberg attended the High School of Art and Design in New York where he learned to draw and study spatial relationships.
After graduation, he worked with Max Gerstl, an established architect and fellow immigrant who specialized in retail design. There, Kleinberg learned the ins and outs of the design process as well as how to work with clients, but after asking for a partnership arrangement after 12 years on the job—and being denied—he went out on his own, founding the firm now known as MKDA.
"King of the Garment District" and a Friend to Real Estate Brokers 
Kleinberg soon began designing showrooms for Gloria Vanderbilt, Johnathan Logan, Bobby Brooks, Gottex, Ellen Tracy and Judith Lieber, where he earned his moniker given his unique ability to develop unprecedented garment displays and spacious yet intimate floor designs, including the early use of glass partitions. His uncanny ability to size up a floor plan quickly also led to strong and lasting relationships with real estate brokers. In one instance, he helped a Garment District building owner lease an entirely vacant building within six weeks after subdividing a floor to show prospective tenants the potential of the space.
But Kleinberg's expertise extended beyond the retail sector, applying his knowledge to other design areas to diversify the firm's services and expand its reach. From retail locales for brands such as Royal Copenhagen and Georg Jensen to offices for financial institutions like Citibank and Sterling Bank, MKDA solidified its reputation as a go-term for a range of commercial and, more recently, residential projects. Notable designs also include workplaces for Lufthansa, Polygram Records, Merrill Lynch, and Apple Bank.
MKDA now has offices in four key markets along the east coast and mid-Atlantic, including its New York headquarters, with offerings for hospitality, multi-family, mixed-use, and retail sectors in addition to its core commercial business. "As the company moves forward, together, we will honor his memory by shaping a future for the firm that would make him proud," add Michael and Jeffrey Kleinberg.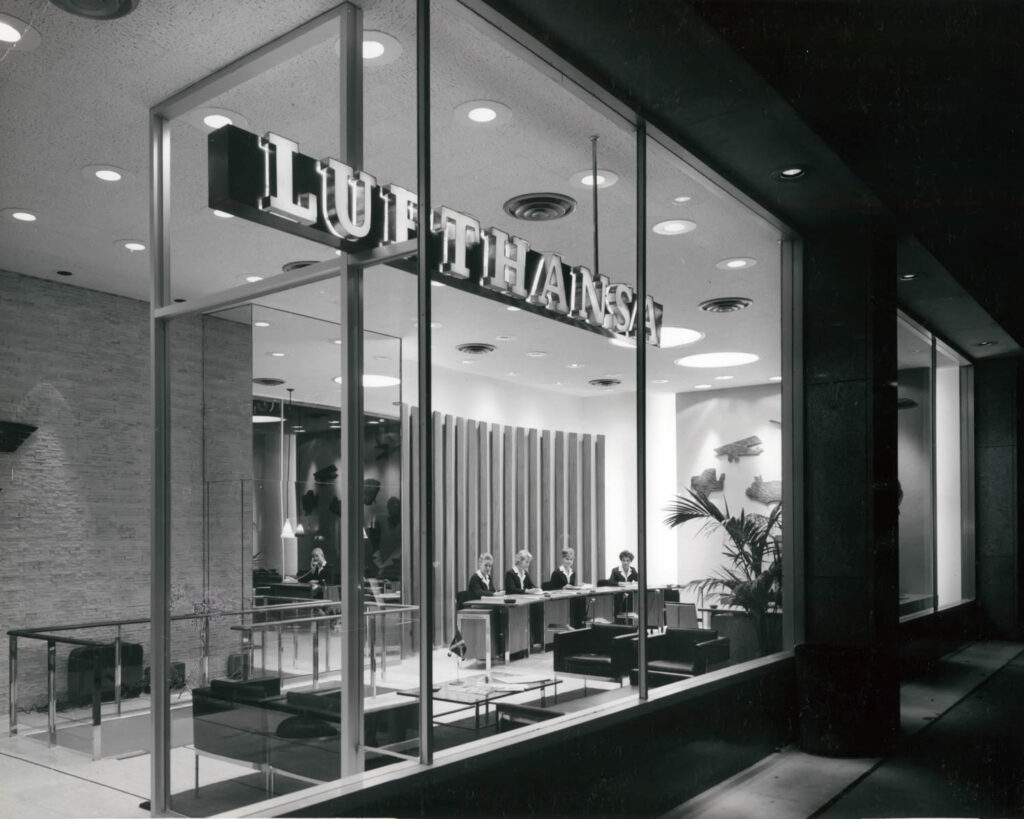 Giving Back to Community Through Design
An avid philanthropist, Kleinberg offered pro bono design consulting services for the Riverdale Jewish Center and contributed to SAR Academy in addition to being involved with Israel Bonds. He was also honored by Ronald McDonald House and Bezalel Academy of Arts and Design in Jerusalem. 
A devoted husband of the late Bertha (Friesner) Kleinberg, to whom he was married for 60 years, Kleinberg is survived by his two sons: Jeffrey and his wife Ellyn of Boca Raton, Florida, and Michael and his wife Arlene of New Rochelle, New York; as well as six grandchildren and five great grandchildren.
Donations in Kleinberg's memory should be directed to Jewish Adoptions and Family Care Options (JAFCO). To learn more about the life of Milo Kleinberg and the history of MKDA, MKDA published a book: Milo Kleinberg and MKDA: Six Decades in Design.