Milton Glaser On His Graphic Rugs for Nanimarquina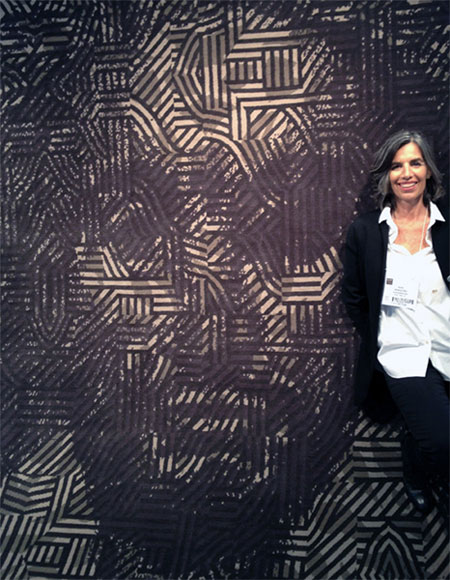 Nani Marquina in front of graphic-design legend Milton Glaser's rug for Nanimarquina.



Nani Marquina—who directs

Nanimarquina

, best known for its rug and textile collaborations with contemporary design luminaries—has teamed up with graphic-design legend Milton Glaser to translate his work into a series of hand-tufted, wool rugs.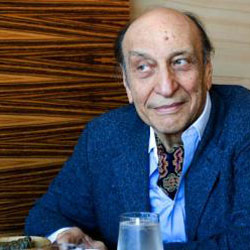 The recently launched collection comes in two styles. One is based on a print that Glaser (at left) created for his book

In Search of the Miraculous

, for which he merged two existing and seemingly disparate works: a pattern he designed based on an African textile and, improbably, a portrait of William Shakespeare that Glaser sketched with pencil. The second style of rug captures the playwright's visage and renders the same African pattern in monochrome, with the lines defined by shearing the rug's pile at two different heights.
Harmonizing an African-derived motif with Shakespeare was intended illustrate that "there's a way of establishing a relationship between any two things, even though they seem to be unrelated," Glaser explains. "Essentially, everything in the universe is connected. Part of life is discovering the connection." The rugs, he says, are a physical representation of that idea.
Because the rugs are woven using a the hand-knotting technique, Glaser's print had to be simplified so it could be rendered using only four colors of wool thread. It took two years and five prototypes, according to Marquina, to arrive at a design in which Shakespeare's image would appear neither too prominently in the foreground nor be so subtle as to get lost in the background. The final product, which is made by a team of artisans near Benares, India, takes about 90 days to weave.