On the Move: Perkins + Will NY Names Brent Capron Interior Design Director
Brent Capron has been named the interior design director at Perkins + Will's New York office. Bringing more than two decades of experience to the firm, Capron will spearhead the corporate interiors practice and strengthen client relationships in the Northeast region.
"I'm really looking forward to tapping into the young and creative energy at Perkins + Will and creating industry-defining work," says Capron. Capron previously served as an associate principal, sector leader for workplace interiors, and client stream director at Woods Bagot's New York office from 2011 to 2016. Prior to that, he served as associate principal, senior designer, and shareholder at STUDIOS Architecture, also in New York, since 1999. He began his career in Los Angeles as a designer with Gensler and Hardy Holzman Pfeiffer.
Capron's advice to young designers? "Take on new and unique projects that challenge your knowledge of design, experiment with new materials, and reach out to work with new people with whom you would not normally have an opportunity to collaborate. As my partner says, 'Go all in—if you're going to be scared, you might as well be terrified.' If you are up for the challenge, send me your resumé."
> View the slideshow for Capron's projects while at Woods Bagot and STUDIOS

More Design Industry News
Stantec
Barbara Riekse has joined Stantec's Chicago office as workplace studio leader, where she will hone 25 years of experience for local and corporate headquarters projects.
R&A Architecture + Design
Shawn Gehle has joined Los Angeles–based firm R&A Architecture + Design as principal. Gehle will also bring members of his former studio, the Los Angeles outpost of Missouri-based BNIM Architects, to the firm. Gehle was appointed to the Board of Directors of the A+D Architecture and Design Museum in 2016.

Gensler
Philippe Paré (pictured), principal design director at Gensler Los Angeles, has moved to the firm's London office. A celebrated designer, Paré has received the AIA's Institute Honor Award for Interior Architecture, Interior Design HiP awards, and the IIDA Global Excellence Award. Paré played a key role in Gensler's award-winning conference center for Hyundai Capital Services in Seoul, an Interior Design Best of Year winner in the small corporate office category.

KAA Design Group
Los Angeles–based firm KAA Design Group has promoted three team members to leadership roles. Lisa Lefevre has been named CFO, Michael McGowan has been named landscape studio director, and Meghan Beckmann has been named project manager.
SGA
Architecture firm SGA, based in Boston and New York, has promoted five team members to partner: Gable Clarke, Matt Michel, Michael Schroeder, Adam Spagnolo, and John Sullivan.
Merriman Anderson/Architects
Merriman Anderson/Architects has promoted seven associates of their Dallas office to shareholder: David Masters, John Carruth, Aimee Sanborn, Philip Siems, Adam Jones, Justin McCarthy, and Jennifer Picquet-Reyes. This marks the second time in the firm's 30-year history that shareholder status has been awarded to staff members.
Carrier Johnson + CULTURE
Brian M. Koshley has joined California-based architecture firm Carrier Johnson + CULTURE's San Diego office as global interiors director. Koshley, previously of Interior Architects, Inc. and Howard Sneed Architecture + Design, will lead new workplace, institutional, and mixed-use building projects in his new role.

KPF
Global firm Kohn Pedersen Fox (KPF) has welcomed Jeffrey Shumaker as director of urban planning and design. Shumaker, former head of urban design for the New York City Department of City Planning, will expand KPF's planning projects, which include New York's Hudson Yards and Korea's New Songdo City.
USC School of Architecture
The University of Southern California School of Architecture has announced that Milton S.F. Curry has been named the school's new dean, effective July 1. Curry, the associate dean at University of Michigan's Taubman College of Architecture and Urban Planning, will succeed Qingyun Ma, who served as dean for a decade.

Svigals + Partners
Connecticut-based architecture firm Svigals+Partners has promoted Allison Puzycki (pictured) to director of marketing. Puzycki has served as the firm's marketing manager since joining in 2011.
Ware Malcomb

International design firm Ware Malcomb has promoted Kevin Evernham, Cameron Trefry, and Frank DiRoma to principal positions in the firm's Phoenix, Chicago, and Toronto offices, respectively. Jan Davis has been promoted to director of commercial architecture in the firm's Denver office.
KAI Design & Build

St. Louis–based firm KAI Design & Build has welcomed five new employees to its engineering department: Jeffrey Kidwell as senior plumbing designer; Darryl Mensinger as electrical designer; Courtney Davis as senior electrical designer; Sean Fruin as mechanical designer; and Tori Gillespie as mechanical designer.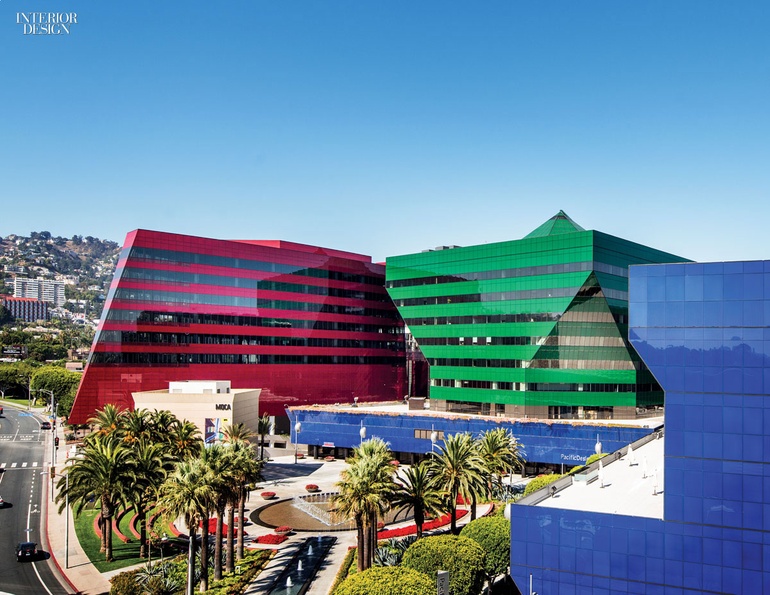 Pulp Studio

Glass manufacturer Pulp Studio has appointed Andrew Shafran as sales associate in New York and Northern New Jersey.
Established & Sons
Sebastian Wrong has returned to British design brand Established & Sons as design director. Wrong, a co-founder, left the company in 2012 but rejoined following the death of fellow co-founder and chairman Angad Paul in 2015.
GRAFF
Kitchen and bath manufacturer GRAFF has promoted Chris Kulig to director, business strategy and development. Kulig, previously the brand's national sales manager, will bring a decade of experience to his new role, where he will focus on product development and business strategies.
Carnegie

Fabrics manufacturer Carnegie has welcomed Gayle Shand as vice president of sales. Passionate about design, Shand brings 20 years of industry experience to her new role.