Paris Perfumers Ex Nihilo Open Los Angeles Boutique for Frieze 2022
Apropos for both Valentine's Day and Los Angeles, Parisian fragrance fine-tuners Ex Nihilo will be unveiling its first US boutique on Sycamore Avenue in Los Angeles in time for the Frieze 2022 art fair February 17–20. Ex Nihilo Sycamore integrates the typical codes of Saint Honoré Street into a pure Southern California vibe by keeping the luxurious details while making it a more casual experience for those in search of a bottle of Fleur Narcotique.
The Los Angeles store for Ex Nihilo, Latin for out of nothing, conveys the scenography of an art gallery. The contrast between the rough ground made of concrete and the brilliant finishes, along with curves mixing with straight Art Deco lines, all combine to make the architectural build of the Ex Nihilo Sycamore store especially unique. The cabinetry painted in blue represents the brand's signature color and creates a distinct contrast between the industrial elements within the store. 
The space occupies 860 square feet divided into three zones. The experience zone consists of the Vases de Santeurs, an electronic system of dry diffusion scents. At the center of the boutique, the core is home to the Osmologue robot that allows for the creation of personalized fragrances in just minutes. And finally, in the salon, is a space to have a drink and a chat.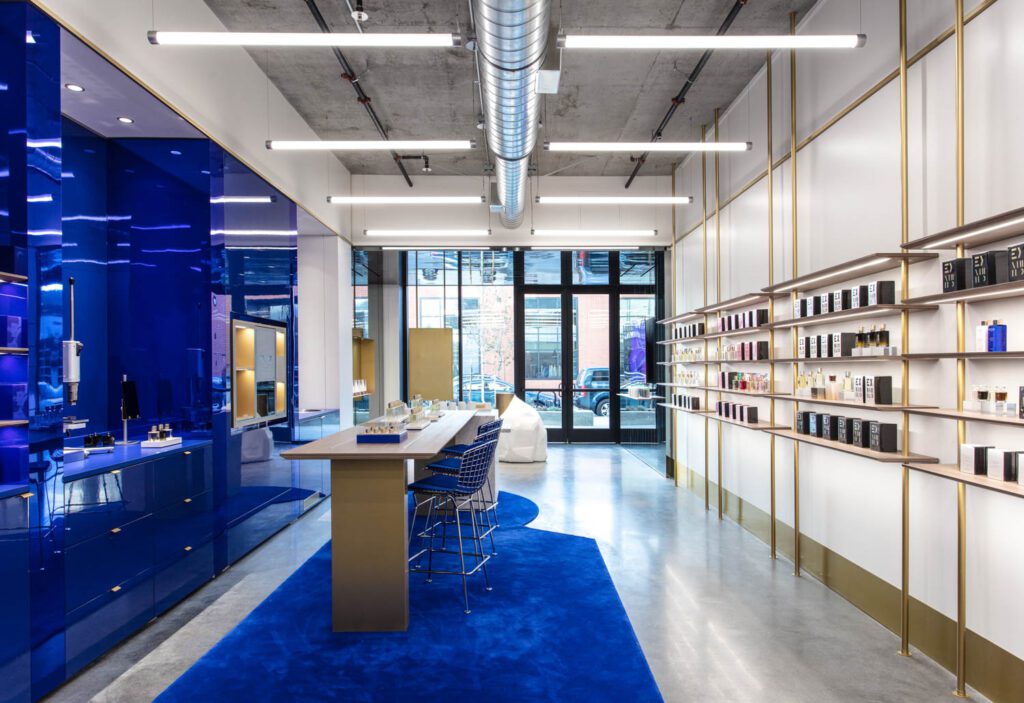 read more