Paul Lewis, Marc Tsurumaki, David J. Lewis: 2019 Hall of Fame Inductees
LTL Architects (Lewis.Tsurumaki.Lewis) is a New York-based design-intensive architecture firm founded in 1997 by twin brothers Paul Lewis and David J. Lewis, and Marc Tsurumaki. LTL Architects engages in a diverse range of work, from large-scale academic and cultural buildings to interiors and speculative research projects. Based on a belief that architecture and interior space is the critical site for human social interaction, LTL Architects designs carefully choreographed spaces and social relationships to improve and enhance exchanges between people.
The firm's work has been recognized internationally for synthesizing design excellence and tectonic innovation. This includes a National Design Award, 10 Interior Design Magazine Awards, a Progressive Architecture Award, a James Beard Award, and 15 AIA design awards. LTL Architects was featured in the U.S. Pavilion at the Venice Architecture Biennale and at the National Design Triennial, and its drawings are in the permanent collections of the Museum of Modern Art, the San Francisco Museum of Modern Art, and the Carnegie Museum of Art. Their research on adaptation to sea level rise and storm surges was displayed at the influential MoMA exhibition, Rising Currents.
All three principals are also professors of architecture at prestigious universities—Paul Lewis at Princeton University, David J. Lewis at Parsons School of Design, and Marc Tsurumaki at Columbia University—and together they co-authored the 2016 book Manual of Section as well as monographs Intensities, Opportunistic Architecture, and Situation Normal.
Featured Coverage
LTL Architects Sculpts Futuristic Ceiling at Historic Columbia University Lecture Hall
Core Curriculum: NYU's Steinhardt School by LTL Architects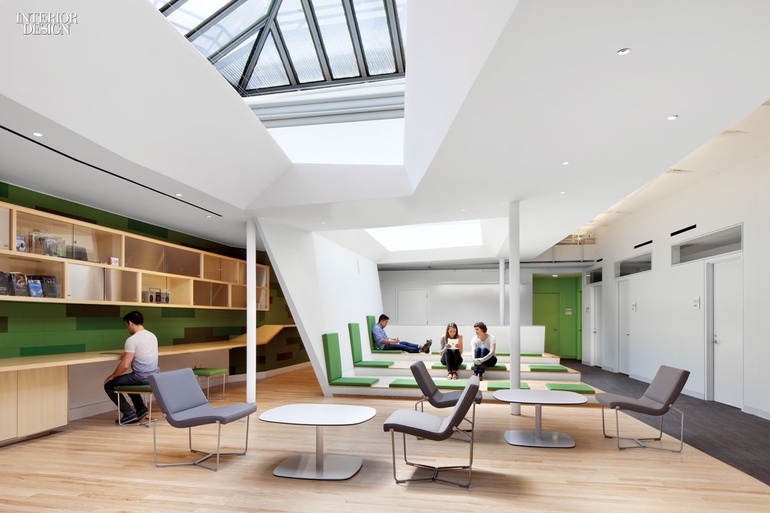 > View all 2019 Hall of Fame inductees