Philippe Starck and Perrier Unveil a Special Edition Design
Is there a more distinct water bottle than the green-hued vessel that's long housed Perrier? The French brand, celebrating its 160th anniversary, is recognizable on carefully set dinner tables, grocery store shelves, and dining establishments around the world, a bit of bubbly without the headache. Though Perrier has a rich history of collaborating with artists from Andy Warhol and Salvador Dalí to Takashi Murakami, for the first time none other than Philippe Starck was entrusted to reimagine the bottle design for a special (and limited) anniversary edition.
For inspiration, Starck looked to the Fresnel lens, first developed in 1823 by a French engineer to increase the range of luminosity from lighthouses, making marine navigation safer. The lens features a distinct concentric pattern of carved ridges, which improves the light source's consistency and intensity. With this pattern in mind, Starck envisioned a series of thin horizontal halos carved into the Perrier + Starck glass bottle. Like the lens, the bottle's swirls offer a play on optics and light, hinting at the energy contained within the dancing bubbles.
"Keeping the essence of an icon unaltered, it's possible to distort and play with the shape to apply current parameters to a timeless form. This is what I did with the addition of this highly technical horizontal grooving, which creates a natural rigidity. But it's not just about technique, it's also about exploring the Unknown," notes Starck. "In my project, the Unknown is encapsulated in the notion that each bubble is a magnifying glass, and that by using the structure to shape a Fresnel lens, I could create an optical surprise, bringing intrigue and a spark of fantasy."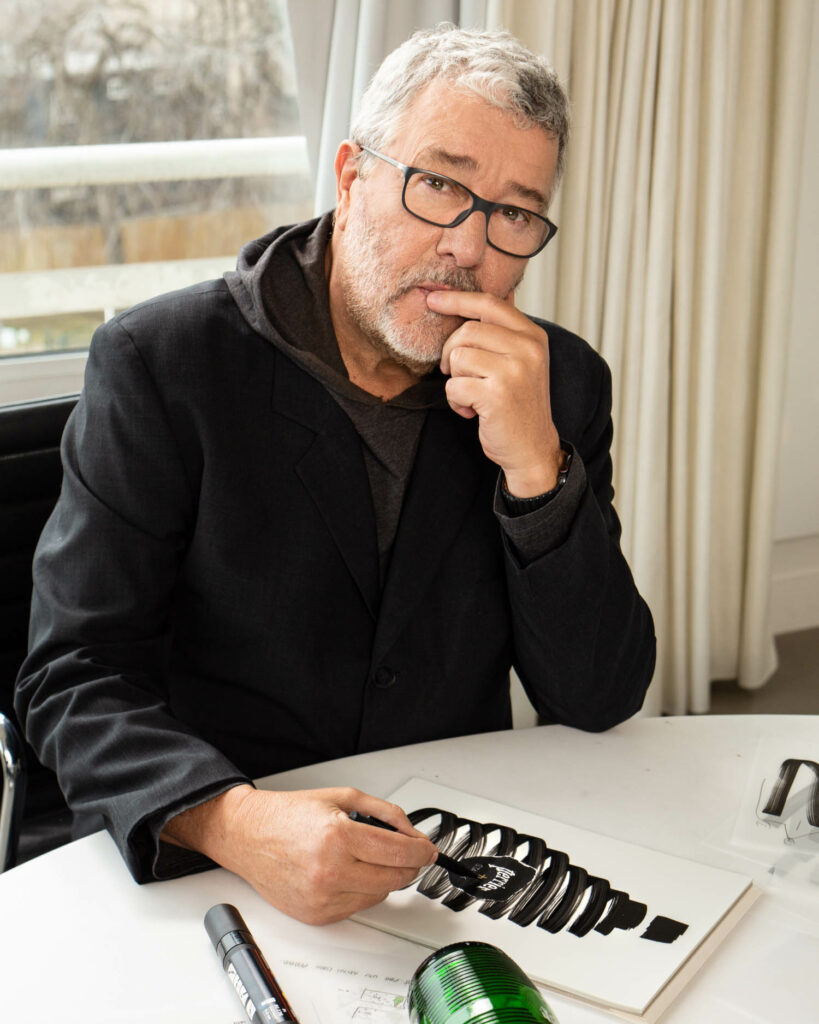 The design also serves a practical purpose, creating a non-slip grip with its striated pattern. "The bottle clings to me, I cling to the bottle: another form of play. And you'll see it, in this new bottle, the bubbles are absolutely out of this world," adds Starck. The limited edition Perrier + Starck bottle is out now, following a mid-October launch.
Perrier + Starck, a Limited Edition Bottle Design