Product and Installation Highlights at IDS 2020 in Toronto
The Interior Design Show (IDS20), Canada's largest design conference, took place in Toronto from January 16-19 at the Metro Toronto Convention Centre. For only the second time in its 22nd year, the B2B trade-only exposition IDS Contract was featured. The theme this year was "Design Your Future," which "will explore how designers create experiences at the intersection of technological and social problems, imagining new roads to alternative realities," notes Karen Kang, National Director of IDS Canada. Here are nine highlights at IDS 2020.
1. Biscuit by Ceragres
Montreal-based Ceragres debuted Biscuit, six opaque, geometric, three-dimensional ceramic surfaces (in 2″x8″ format) that are brought to life by light and shadow and are available in white, terra, notte, and salvia.
2. Ztista by Victoriya Yakusha for Faina
Constructed from recycled metal, cellulose, wood chips, and clay, the Ztista line by Ukrainian designer Victoria Yakusha for Faina made its Canadian debut at IDS 2020 with an organic chair and coffee table hand-crafted using century-old primitive rolling technique.
3. Junction Light by Hollis+Morris
Toronto-based Hollis+Morris introduced the Junction light—shown here in a floor lamp version but also available in a table style—which features "railways of light" to create a glowing canopy. Junction is handmade in North America and available in solid walnut (shown here) or white oak.
4. Kastella's Cove Collection
The Cove Collection by Kastella is a series of functional, understated solid wood pieces—dining table, chair, and bench—designed by the Montreal-based company's founder Jason Burhop and available in American Black Walnut and American White Oak.
5. Monogram x Partisans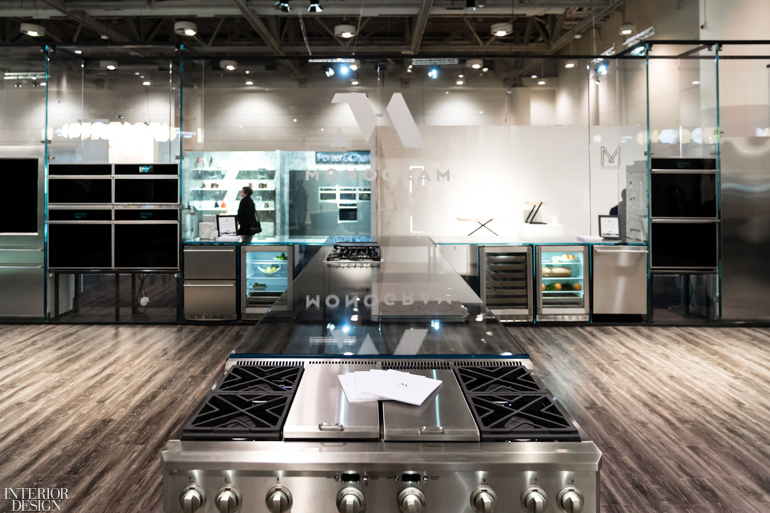 Ultra-luxury appliance brand Monogram collaborated with Toronto-based architectural design studio Partisans to create an interactive, all-glass kitchen installation at IDS 2020.
6. Mono Chair by Objects & Ideas
Inspired by a summer air show—with the airplane creating a single twisting and turning outline through the air—the new Mono collection by Toronto-based Objects & Ideas debuted at IDS 2020 and features a chair (shown here) and table. The collection is available in solid, sustainably sourced wood and is crafted using traditional woodworking techniques.
7. Rituel by Pur Béton
Canadian manufacturer Pur Béton has made a name for itself with its artisanal concrete basins, whose raw, handmade forms come in myriad hues.
8. Fuwa Fuwa Series by WooYoo
A side table-console duo's corrugated plastic sides pair neatly with solid oak surfaces, establishing what the Japan-trained studio's design director Edward WooHyun dubs "a state of calm attentiveness."
9. Ball On Plank light by Lauren Reed
Toronto up-and-comer Lauren Reed's furnishings and objets are decidedly whimsical, and her latest, a wooden plank sporting a frosted-glass lightbulb, is no exception.
Read more: 15 New Product Highlights from IMM 2020