Renzo Piano's Surprise Material for Harvard Art Museums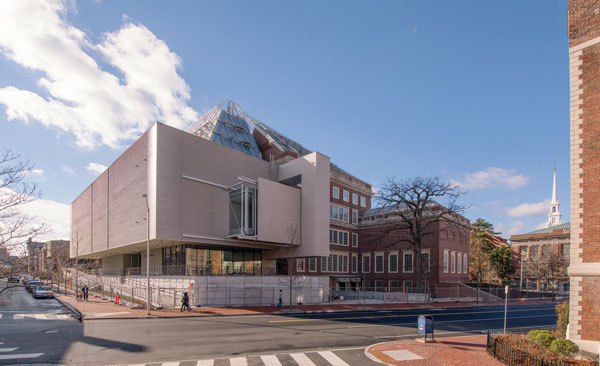 The exterior of Harvard Art Museums. Photography by Peter Vanderwarker.



In a startling design call,

Renzo Piano Building Workshop

clad its new building for Harvard University in wood—Alaskan Yellow Cedar, to be exact. "Wood is a fantastic material," explained Renzo Piano at a press luncheon last week. "You just have to put life into it."

The Pritzker Prize-winner has designed over a dozen cultural institutions, some completely new, like the Pompidou Center, others additions to formidable structures like last year's expansion of the Kimbell Art Museum by Louis Kahn. Harvard, however, asked Piano to combine three hallowed institutions—the Fogg, Busch-Reisinger, and the Arthur M. Sackler Museums—under one roof. Set to open November 16, the new 204,000-square-foot

Harvard Art Museums

preserves the Fogg's 1927 building at 32 Quincy Street in Cambridge. The build will also add 12,000 square feet of exhibition space, enough to house several research and conservation centers.

And, yes, Piano chose to clad the addition neither in the brick of the historic Fogg nor the brute concrete of Le Corbusier's Carpenter Center next door, but cedar. He has completed the façade and the rest of the exterior, including a beautiful sloping glass roof to let in controlled daylight, while work on the interior will continue through the Fall. The commission includes installation of the art and restores the iconic Calderwood Courtyard, which Piano likens to a piazza in Montepulciano in his native Italy.

Aided by Boston-based architect of record

Payette

, the project follows Harvard University's sustainability initiatives and aims for LEED Gold certification. With approximately 250,000 works in the collection, the Harvard Art Museums serve as a premier training ground for museum professionals and scholars. "We don't want to be seen as a static treasure house," explains Thomas W. Lentz, director of the museum. "We needed to take things apart and reassemble ourselves."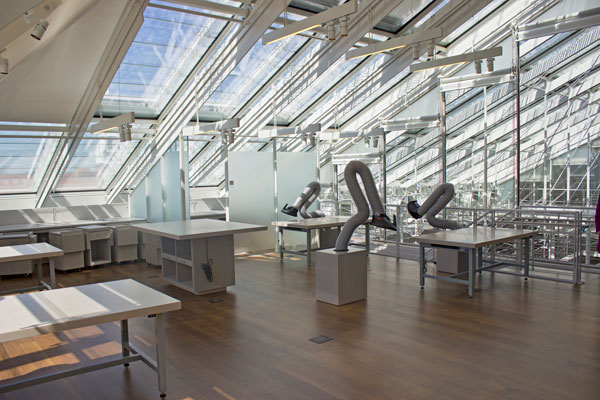 Inside the Straus Center. Photography by Zak Jensen.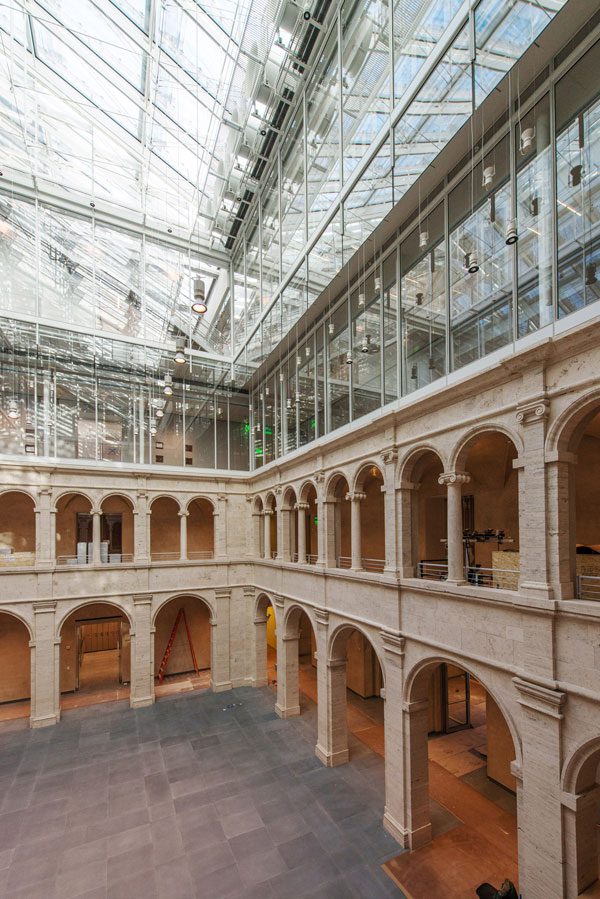 The Calderwood Courtyard. Photography by Peter Vanderwarker.