SampleResource.com Puts Discarded Samples to Use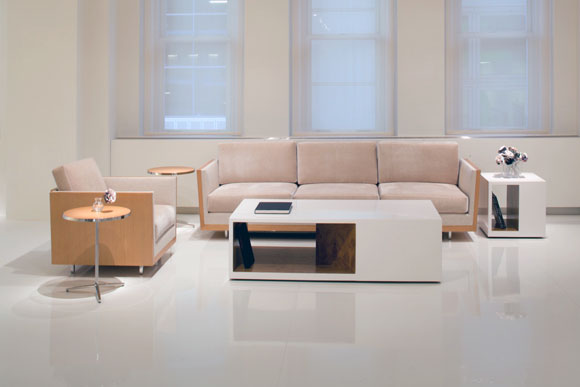 SampleResource.com offers Rottet Lounge Seating and Tables from Decca at 80% off the retail price.



The launch of

SampleResource.com

brings the accessibility of fashionlike "sample sales" to the furniture and flooring industry. "Manufacturers, reps, and dealers can post their new or like-new products for sale," explains SampleResource.com founder Laurel Fischbach, "and potential buyers can search product availability by zip code or nationwide."

So far, the site includes office furniture, textiles, lighting, flooring, and art samples, with Contact Seller buttons for each product to allow specifiers to contact sellers directly.

"The site is specifically marketed to the design community," explains Fischbach, "but it is open to the public." Companies interested in selling can use the site for sixty days at no charge, without a long term contract, while interested buyers can start clicking now.



Produced with the wrong color fabric; multiples of this Rottet chair are available through sampleresource.com.