The Sustainable Culture at Seven Firms



Perkins + Will's office in Atlanta is LEED Platinum.








In the spirit of practice what you preach,

Interior Design

asked a handful of forward-thinking firms to tell us how they've grown their own office cultures into green machines. After all, architecture and responsible design are at the heart of the world's "greener living" discussion. Be it the universal aspiration towards

LEED

certification, the push for recycled materials in furniture production, or fabrications and practices that conserve resources, the industry is constantly engaged in conversation about how to build smarter and more responsibly. Here's how seven firms are setting an eco example for the rest of the world.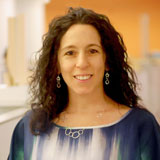 Perkins + Will


"We feel the obvious starting point is to achieve LEED certification when we renovate or build our offices. In fact, all offices renovated in the last eight years are now LEED CI Gold or Platinum. We participated in New York's "Cool Roofs," for which our employees painted rooftops in the city white to reduce cooling costs, cut energy usage, and lower greenhouse gas emissions. And as a firm, we have an Energy Cup—plug loads and electricity usage are monitored to measure our offices against each other in an annual competition."

—Rachel Casanova, associate principal, planning

and strategies senior consultant, New York

Kohn Pedersen Fox Associates


"Many of our staff are in advocacy positions within the New York area, and use the knowledge they gain from their overseas projects to enhance the dialogue within the groups that they choose to participate in. Many participate in Community Sponsored Agriculture (CSA). Every spring they buy seed for a local farmer to plant. In return, the farmer provides fresh vegetables to them throughout the summer and fall. They divvy up the produce every Monday—after they laugh about the vegetables that no one knows."







—Douglas Hocking, design principal, New York





ReardonSmith Architects


"Our offices are located in the Leather Market—a listed building constructed in 1833 during the height of the Industrial Revolution to be a warehouse for tanned hides. Today our office space has plenty of windows to let in daylight and most of our team members commute via public transport or ride their bikes to work. In addition, we're growing increasingly efficient in our business practices—which in turn enables us to use our resources more wisely. When it comes to creating buildings for our clients, we always design them to be fit for longevity. This, we believe, is the most important criterion for sustainability."



—Conrad Smith, managing director, London




Gensler


"In past years, the Gensler Chicago office has celebrated Earth Week in April with fun and environmental educational programs—such as bike tune-up clinics, urban farmers as guest speakers, and 'homebrew' happy hours. We are currently in the planning stages for an even more informative and fun week this year. We'd like to include a eco-film night, composting demo, e-waste drive, and information on the importance of local food choices."



—Gail Borthwick, design director, Chicago




M Moser


"One thing we like—and have been doing all winter—is going 'studio dark' as I call it, many days. We can afford it. Our main studio has a 13-foot-plus height, with one large cove light on the inside edge, and windows surround three sides. It's the advantage of having views—we see the top of Baruch College, the Met Life Building, the back of Flatiron, etc. We are shallow to the window, two-to-three staff deep. It helped with our achieving LEED."



—Bill Bouchey, designer, New York





DHD Architecture and Design


"We are a pretty green group, with most of my staff riding their bikes to work. To encourage this practice, I have a policy of replacing bikes if they are stolen. So far, we've only had to do this twice. A bike that an employee had ridden across the country and was deeply attached to was stolen at the office. I replaced it that day. The new bike was then stolen that night from her home, with the thieves taking the bike and the iron fence that it was chained to. We replaced that one the next day."



—David Howell, founder and principal, New York



Envelope A+D


"We rigorously sort our office waste—including from our shop—into compost (mostly sawdust and coffee grounds), paper, plastic, glass, aluminum, and finally a tiny amount of actual trash for the landfill. Over the summer, we moved our office to Berkeley where over half of the office bikes, and we can all walk to get lunch. Our new location links us to a walkable community with good connections to public transit to the wider Bay Area. Finally, we have a set of large, glass garage doors that open onto our office garden that we throw open on warm, sunny days to save on heating and cooling needs."



—Douglas Burnham, founder and principal, Berkeley, C.A.



Related:




Snapshot: The Industry's Green Wave



Timeline: Green Breakthroughs that Still Stun



Defining Excellence: A Guide to Green Standards



Top 10 Green Products of 2013 Q1




Interior Design

's 10 "Greenest" Projects of the Year">

Interior Design

's Greenest Projects