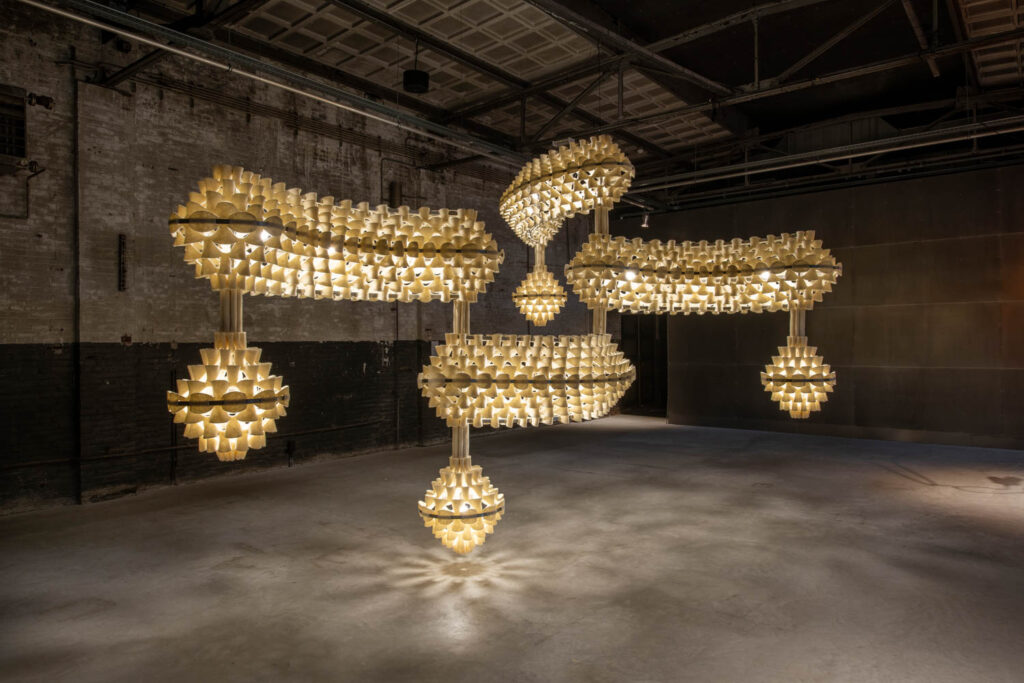 10 Top Picks From Dutch Design Week 2023
At this year's Dutch Design Week in Eindhoven, the Netherlands from October 21-29, 2023, collaborations and collectives took center stage. Working under the theme "Picture This," the city-wide exhibition's focus was on a hopeful future shaped by inventive design. Here are our top picks from the fair.
Highlights From Dutch Design Week 2023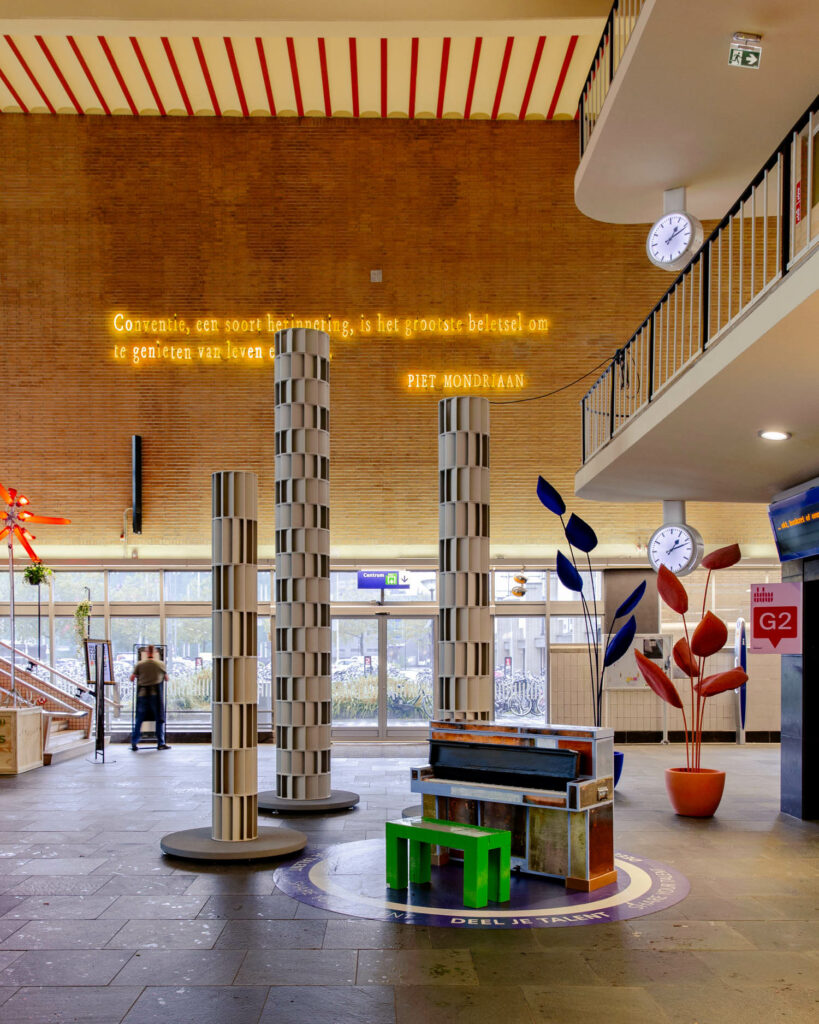 Welcoming visitors to the fair was an installation at Eindhoven Centraal railway station featuring items curated by Sandra Keja Planken and Job Keja. Forming a collection meant to spark joy with works across mediums ranging from graphic design to art to fashion, standouts were the oversized Aperture Monumenta, a lamp series by Stijn van Ardenne and Lucas Zito; designer Pepijn Fabius Clovis' Practice piano gilded in colorful metal by decorative painter and restorer Josephine; and eye-popping plant sculptures by LYb.
Grietje Schepers at Home of Design Kazerne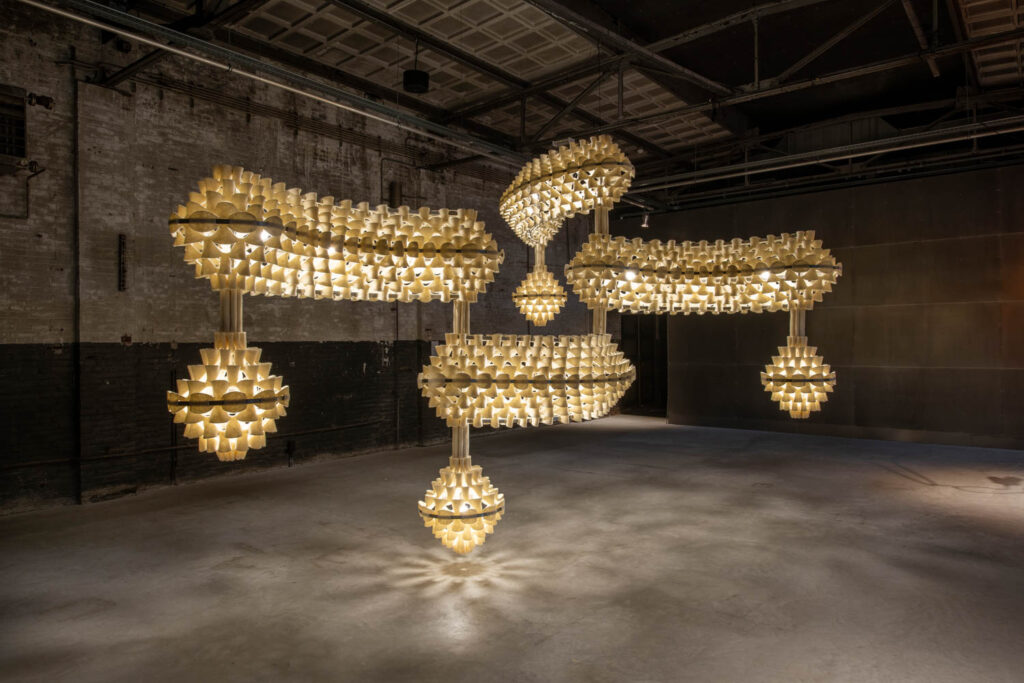 Ellipt #007, a large-scale installation by Grietje Schepers displayed at Home of Design Kazerne, emits light, attracts the eye, and enhances the space's acoustics due to its composition of felt industrially cut into 3D shapes.
Ilaria Cavaglià at DAE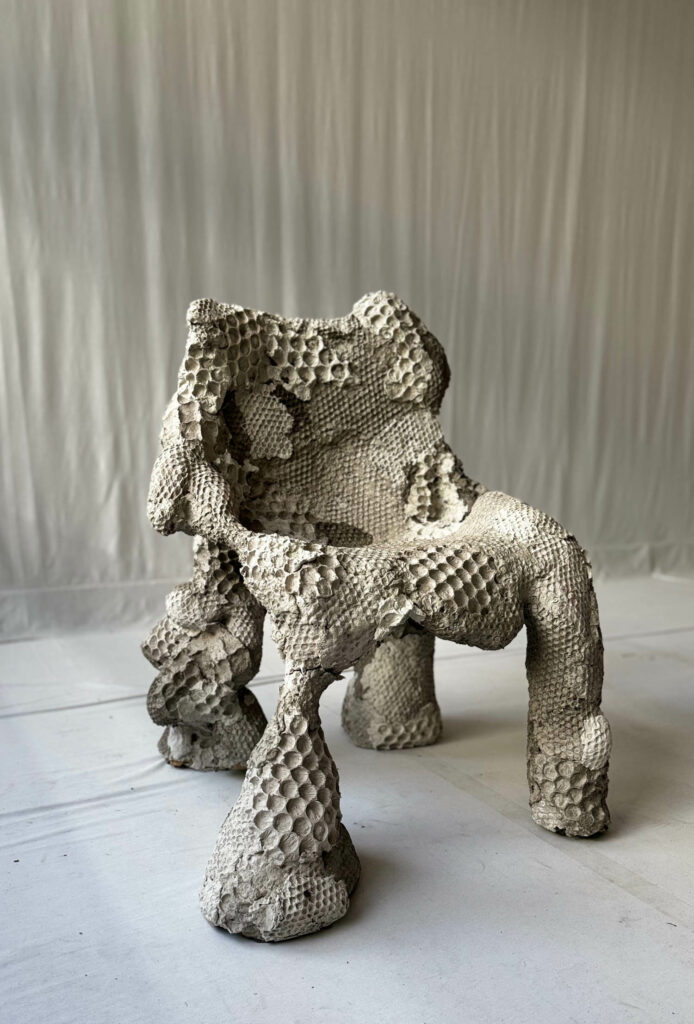 At the Dutch Academy of Eindhoven (aka DAE) showing of recent graduates, Italian artist, designer, and engineer Ilaria Cavaglià's chair made from discarded bubble wrap stood out from the crowd. Cast from the plastic packaging, the project was called The Popping Sound of Bubble Wrap.
Marleen van der Knaap at DAE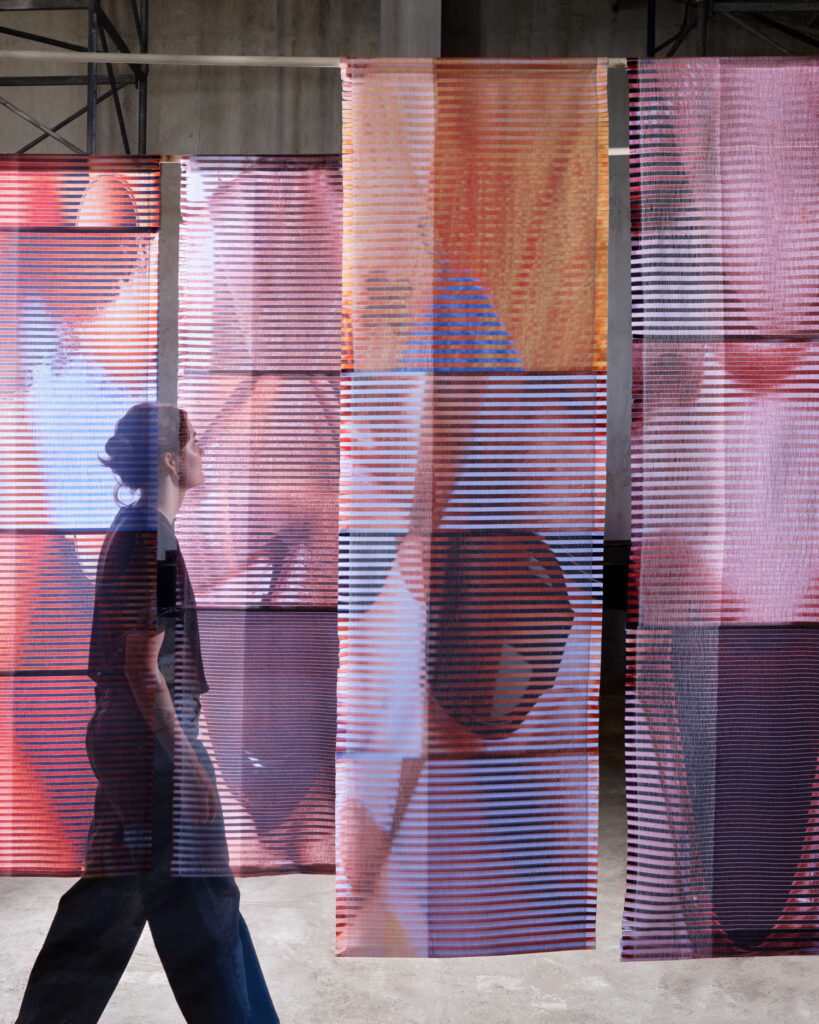 Another graduate of Design Academy Eindhoven, Marleen van der Knaap presented Reconstructed Visages, a collection of curtain panels woven from upcycled marketing posters using a laser cutter and hand loom.
The designer who frequently dabbles in leftover material presented a collection entitled Splitted, the unique forms and shapes dictated by the process of splitting tree trunks.
MAST
Set in a central square of the Strijp-S area, seating islands constructed of over 1,000 crates covered in recycled plastic by the multidisciplinary design studio from Amsterdam provided respite for fairgoers. The circular materials will be reused post-event.
The designer asks how we can mine unique materials from our most mundane objects with their reuse of metals reclaimed from end-of-life household appliances like ovens, washing machines, and microwaves and reused on this sculpted work. It was part of the showing of works by United Matters, a London-based collective of Central Saint Martins graduates.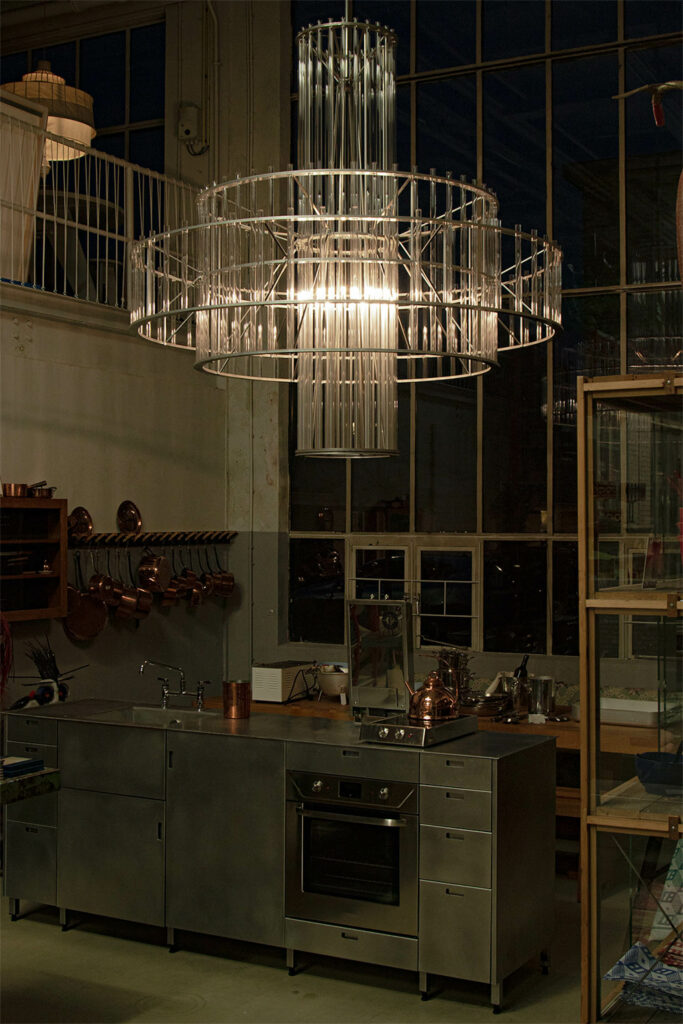 Big pieces being another theme for the show, local anchor of the design community Piet Hein Eek presented an overscale, hand-assembled chandelier for VANMOKUM made from glass pipes fitted within brass rings.
The Visionary Lab
Eight fashion designers reworked vintage Vitra chairs with upcycled Levi's denim waste, including this Eames Shell Chair reoutfitted by Norman Monsanto and Kelly Konings, for The Visionary Lab's Icons Re/Outfitted show.
Partners in life and design, Kiki van Eijk and Joost van Bleiswijk explored color, freedom, and play throughout their many contributions to Dutch Design Week. Here, Joost's Tinkered sculpture presented as both abstract and unpredictable.