Up to Speed: The Work of Buckminster Fuller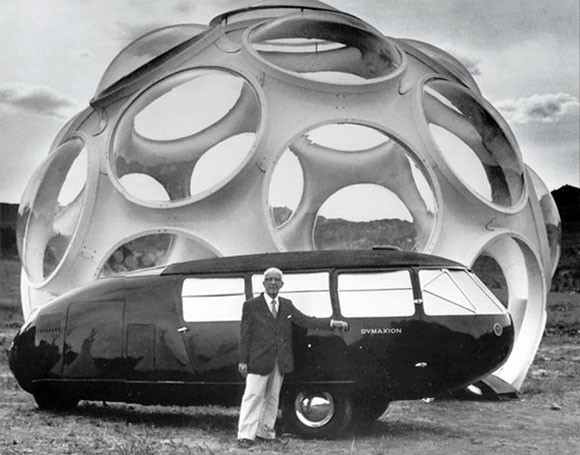 Charles and Ray Eames populated the planet with cheerful fiberglass chairs. For George Nelson, it was spage-age starburst clocks. Meanwhile, posterity wasn't nearly as kind to Buckminster Fuller, who collaborated with both the Eameses and Nelson and can be seen as a space-age icon in his own right.

Masterpieces by Fuller-known formally as R. Buckminster Fuller, Jr., and colloquially as Bucky-include the aerodynamic three-wheeled Dymaxion car and the metal Dymaxion house intended for factory production. He was also the one who perfected the math for the geodesic dome and named his version the Monohex. Still, his reputation diminished after his death in 1983. Everyone agreed that he'd invented solutions to basic problems, such as shelter and transportation. However, people argued about whether he was an architect, industrial designer, or artist.

He dreamed up a multi-hulled forerunner to the modern catamaran in the 1930's, and real-estate developer Craig Robins, president and CEO of Dacra, purchased one of?these aptly named Rowing Needle prototypes. "Buckminster Fuller is a legend, so the idea that some of the prototypes were still available had never occurred to me," Robins says. He's exhibited it, alongside furniture by Ron Arad and Maria Pergay, in a dedicated gallery at Dacra headquarters in Miami's Design District for the past several years. More recently, Robins snagged a Monohex, aka a Fly's Eye-a fiberglass dome 24 feet in diameter, expertly sanded smooth and weatherproofed by a Rhode Island boatbuilder that specializes in America's Cup yachts. As a cofounder of Design Miami, Robins then showed his dome in the Design District as part of the 2011 fair's off-site programming. His ultimate aspiration is to lend the dome to the Design District permanently for display on a plaza.

Norman Foster owns a smaller Fly's Eye, a 12-footer he keeps in Geneva, as well as a?replica of the Dymaxion car, hand-built with the assistance of drawings obtained from the Fuller archive at Stanford University. The Dymaxion replica also participated in Design Miami. Each morning of the fair, the car was driven the 131 feet from its storage container to a parking place for display. "I don't think Norman puts a lot of miles on it," Robins says with a laugh. It turns out that Foster collaborated with Fuller during the last dozen years of the older man's life. "He was a hero figure for me, always had been," Foster says. "Against all expectation, he was very warm and very human, extremely sympathetic."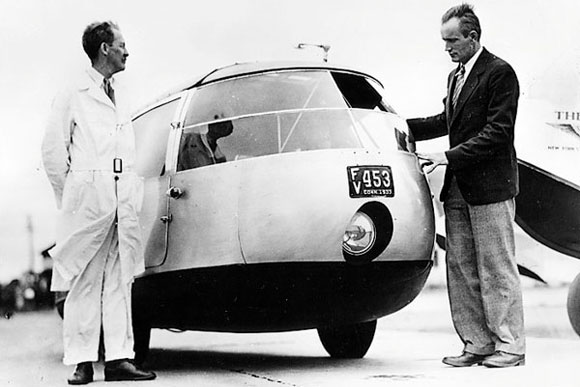 Lately, such friends have made great strides in reviving Fuller's reputation. "He was just so personable. He seems to have made quite an impression on people he met," Jennifer Dunlop Fletcher agrees. Curator of "The Utopian Impulse: Buckminster Fuller and the Bay Area," opening at the San Francisco Museum of Modern Art on March 31, Fletcher explains that she "came out of Capital A architecture, where Fuller was seen as an outsider"-a shame that she lays partially at the feet of the all-powerful Philip Johnson. Since starting work on the SFMOMA exhibition, she's been surprised to discover countless fellow admirers.

"The Utopian Impulse" will present Fuller's large mixed-media folio, which SFMOMA has acquired, among objects and proposals borrowed to demonstrate his impact on the local scene. "My position is that he was a bit of a visionary," Fletcher says. Though he did patent his inventions and attempt to commercialize them many times, she notes, his ideas turned out more often to be seeds that others have cultivated. Just one compelling example from the exhibition is the geodesic tent that the North Face released in 1976.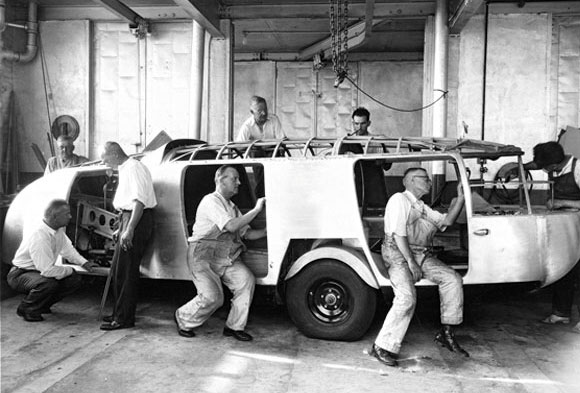 In the 1970's, unfortunately, not everyone in California was ready for Fuller. Jerry Brown, embracing Fuller-style techno-futurism for the state, got called Governor Moonbeam. But that was before Apple put iPhones in all our pockets. Today, smart is the new sexy. Katy Perry wears braces and head gear while singing on her "Last Friday Night (T.G.I.F.)" video; National Public Radio aired a segment on interview questions posed to job seekers at Google. Not to mention that Brown has returned to the governor's chair.

The future Fuller foretold is now. "Bucky is back in a big way," DR Design's Daniel Reiser says. He's banking on it, in fact. With the Buckminster Fuller Institute in Brooklyn, New York, DR Design is reissuing geodesic domes in a very limited edition. A 24-footer with acrylic skylights could shelter living space on two levels, plus an indoor garden with trees and a?pool. Sounds like heaven-just ask any Brooklyn hipster sporting a pair of?Fuller's chunky eyeglasses. Hipsters might furthermore find what Reiser terms "Bucky's radical politics" both relevant and resonant. Though he died before the green movement truly took off, his interest in ecology made him an important early environmentalist. He even coined the term Spaceship Earth. One of those Occupy Wall Street protesters should build a little shrine in Zuccotti Park.