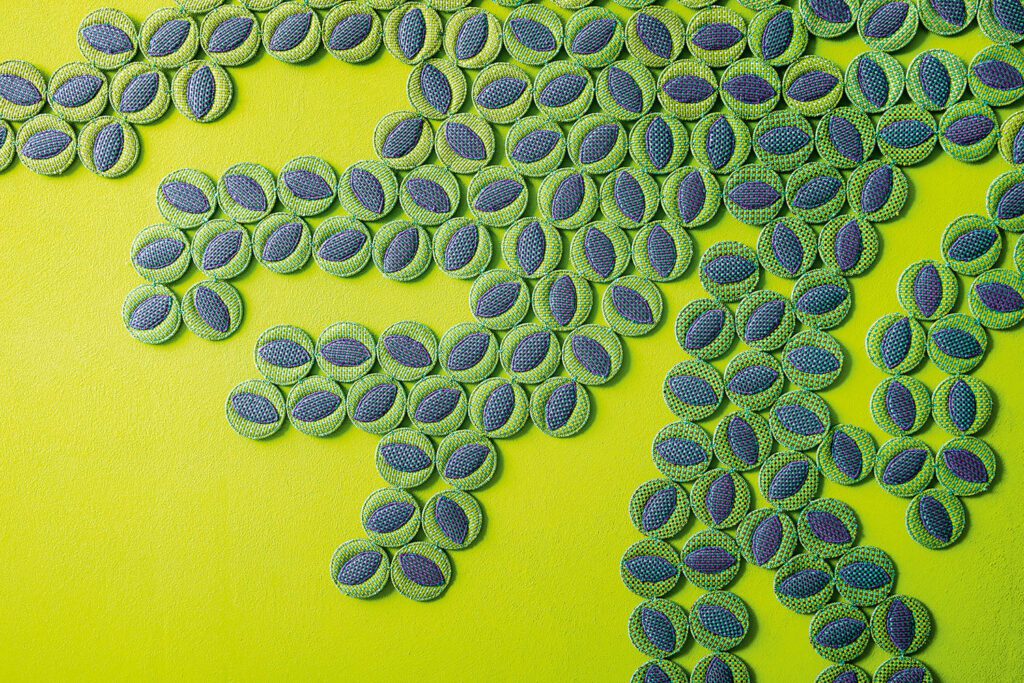 Estudio Campana and Paola Lenti Team Up to Eliminate Fabric Waste
In a nod to the power of transformation, Brazilian designers Fernando and Humberto Campana of Estudio Campana have teamed up with Paola Lenti to eliminate fabric waste. "If it stimulates the imagination, then it still contains an element of life, so how can it be considered landfill material?" Lenti says of the collection's genesis. The Campana brothers couldn't agree more. Sifting through a box of textile scraps Lenti sent them, Metamorphosis began to take shape, resulting in five caterpillar-like seating pieces, filled with recyclable polyethylene foam and upholstered with fabric and cord offcuts sewn onto recycled PET felt, plus a vibrant rug, all inspired by the natural world.
"Paola expanded on what we considered materially possible," Humberto Campana says of Lenti. And just like in nature, no two are alike. But diverting landfills isn't the only mission here: The creations are handmade in partnership with a tailoring atelier in Como, Italy, that offers work opportunities to migrant women. It's renewal all-around.