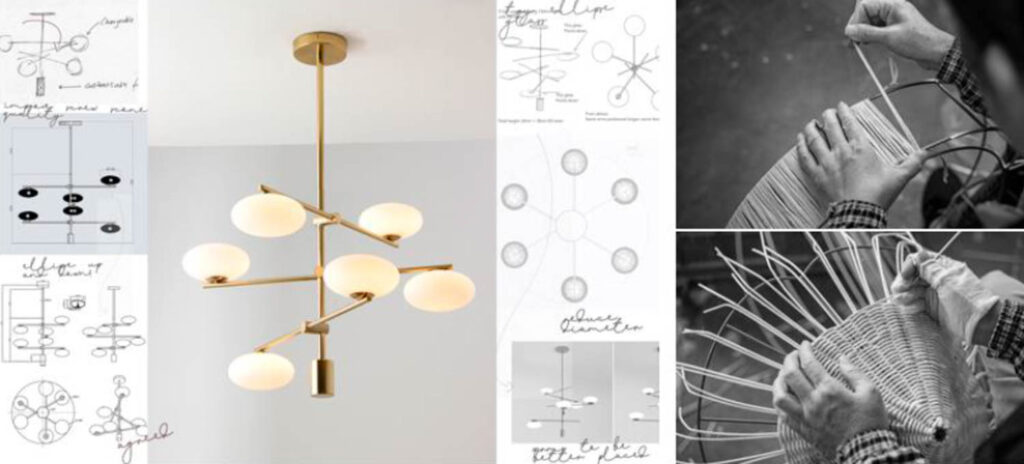 U.K Lighting Company Lights&Lamps Launches in the U.S.
Designers Scarlett Hampton and Niki Wright spent decades developing lighting collections for the British high street (for Americans, that's big-name brands of the sort found on the main aka "high" street of city centers). With that invaluable retail experience under their belt the young couple then struck out on their own with lights&lamps, a DTC brand of design-driven lights and lamps (ahem) dreamed up by Hampton and Wright and manufactured on their own terms.
"Designing for an established high street brand can come with inherent restrictions. Whether it's customer base, trends, or price points, the design is often curtailed by more corporate requirements," notes Hampton. "With lights&lamps, we wanted to make the design the most important factor. Does each item make a statement however big or small? Has every detail been considered? Our experience not only informed decisions of what to avoid but gave us the know-how needed when it came to creating products that not only look beautiful but are also attractively priced."
The company debuted in 2020, at the height of the pandemic. "That came with challenges (like not being able to visit the factory and see all the product prototypes firsthand!), but in a way it simplified everything", Wright explains. "Our way of working was more concise and with everything being managed from our own home, we didn't waste a single minute. That was a key factor in our ability to build a brand from zero to launch in just five months."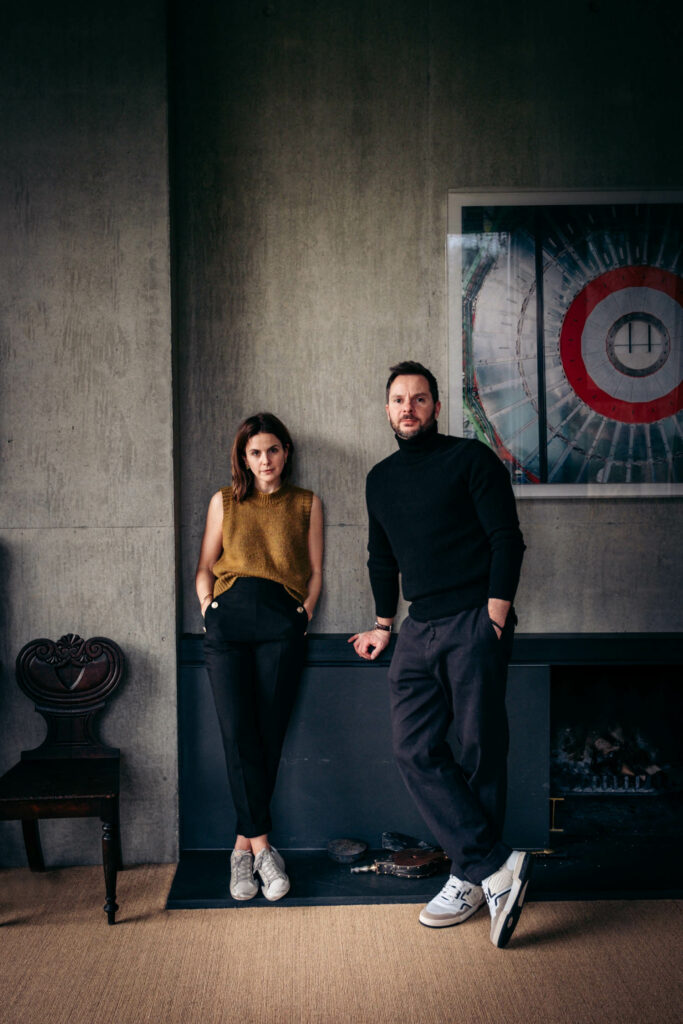 The couple's designs favor natural materials such as marble, smoked glass, brass, raffia, and rattan, and a refined minimalist meets organic-modern aesthetic. There's Siya, a pendant with a collapsible conical shade in crumpled white linen, and Bardi, an oversized scalloped rattan pendant, both casually romantic. ("Large scale, geometric shapes presented with clean lines let the materials do the talking," Hampton puts forth.) There's sconces too, like Luna, its matte opal globe anchored by a sleek black or brass disc, like a pearl in an oyster shell.
Ridotti, an award-winning floor lamp with a tilted, elliptical shade of handwoven black or natural raffia, has a matching pendant fixture. Ardini, a modernist-in-spirit floor lamp, marries a rattan shade with an earth-brown marble base. ("We took a material often seen in Californian or Mediterranean villas, paired it with Spanish marble, and 'tidied' it up from a more rustic vibe to a more contemporary design," notes Wright.)
The company is now making inroads into the U.S. market with local distribution facilities. It's a move that's at once challenging and exhilarating. As Hampton puts it, "The U.S. is huge! Much bigger than the U.K. and so everything from multiple warehouses, to varying tastes and trends in different regions increases every task significantly. Mistakes can be made, but when you get it right, the rewards can be bigger, too." Here's to what's next.
A closer look at lights&lamps' collection