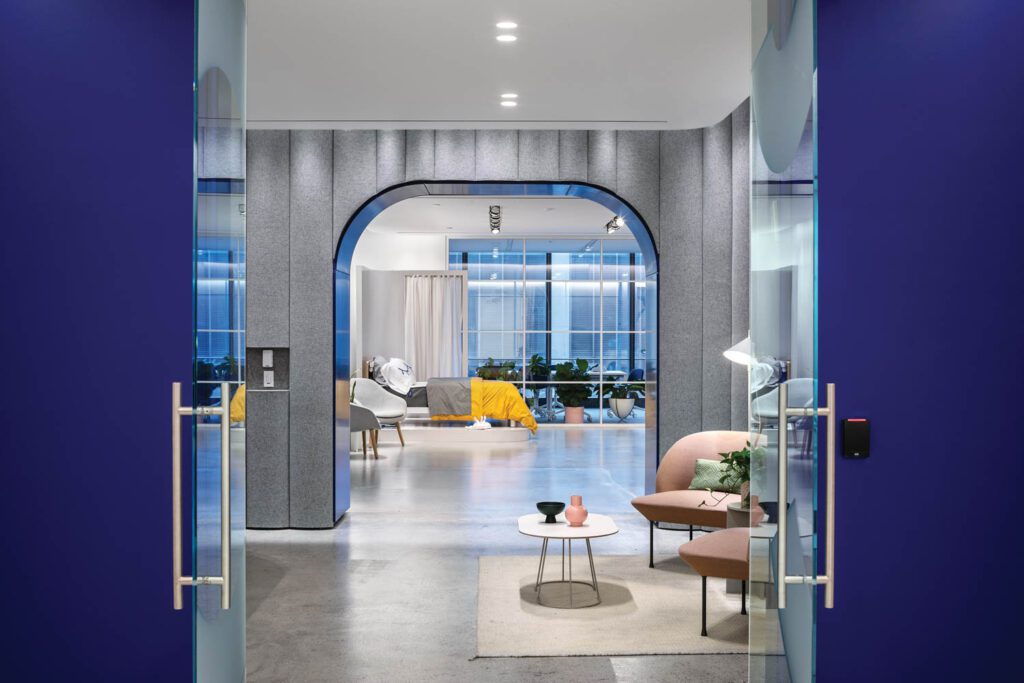 Architecture Research Office Creates a Soothing Manhattan Headquarters for Mattress Maker Casper
Casper, the mattress maker that calls itself the Sleep Company, wouldn't want to do anything jarring. "It was important to present a relaxing environment," says Kim Yao, a principal of Architecture Research Office, which designed the company's lower Manhattan headquarters. "Our use of curves and arches helps set the tone." There is no showroom in the space, but as Yao's co-principal Adam Yarinsky points out, "We're presenting the brand through its workplace."
Luckily ARO had already designed a product for FilzFelt called Plank, a pillowlike acoustical panel covered in felt. An oversize version of it now surrounds Casper's reception desk. Beyond reception, ARO had to provide space for 300 or so workers—who are there on a hybrid basis—while maintaining the quality of softness associated with the brand.
There are few private offices, in part because the views from the headquarters, which occupies 37,500 square feet on the 39th and 40th floors of 3 World Trade Center by Rogers Stirk Harbour + Partners, are as spectacular as the sunlight pouring in. With the floor-to-ceiling glass entirely exposed, everyone at Casper gets to enjoy those amenities. Away from the windows, personal workstations alternate with pods, or collaboration booths, that are about 5 feet high. "When you're in one, you feel very sheltered," Yao notes.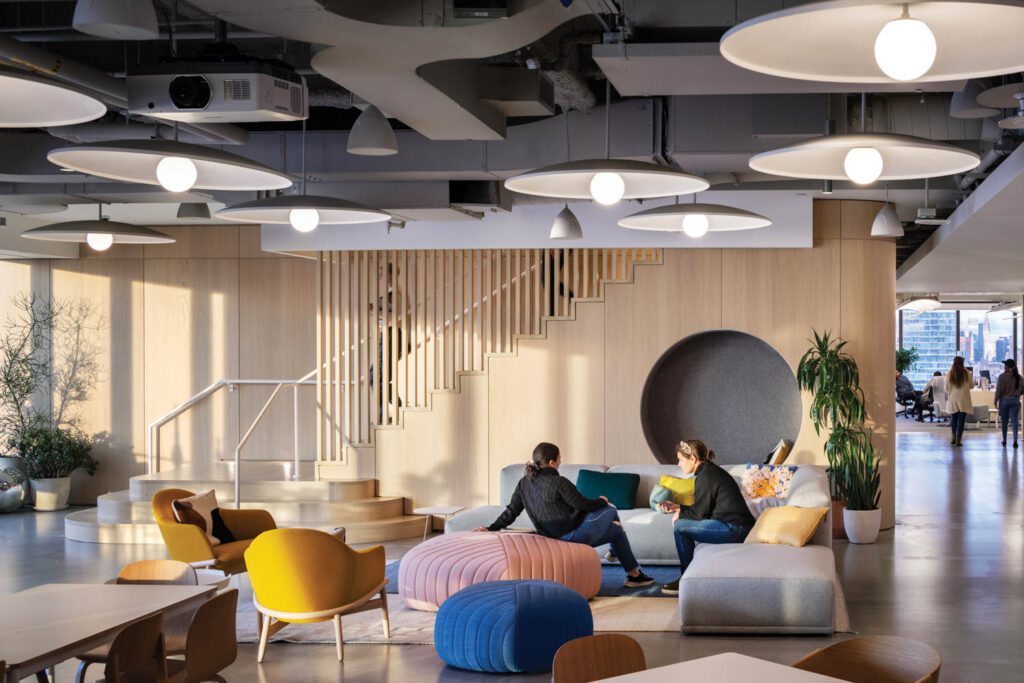 Conference rooms and telephone booths hug the building's core. Upper and lower common areas include a café big enough for all-company meetings. The new stairway connecting them, sheathed in solid white oak planks, contains a circular felt-lined cutout for somebody to lounge in.
Casper wants its workers to be aware of how it presents products to consumers, so retail vignettes pepper the space, including one near reception. Other furniture, which ARO chose in conjunction with Casper's in-house design team, is a mix of pieces from Muuto and Herman Miller.
"Our goal was a very direct connection to the architecture," Yarinsky says, explaining the decision to expose the concrete floor slabs throughout and leave mechanical equipment visible overhead. Also hanging from the ceiling are boat-shape acoustical panels, covered in felt and targeted by LED uplights. The panels bring noise down to a soothing level, which is exactly what a sleep company deserves.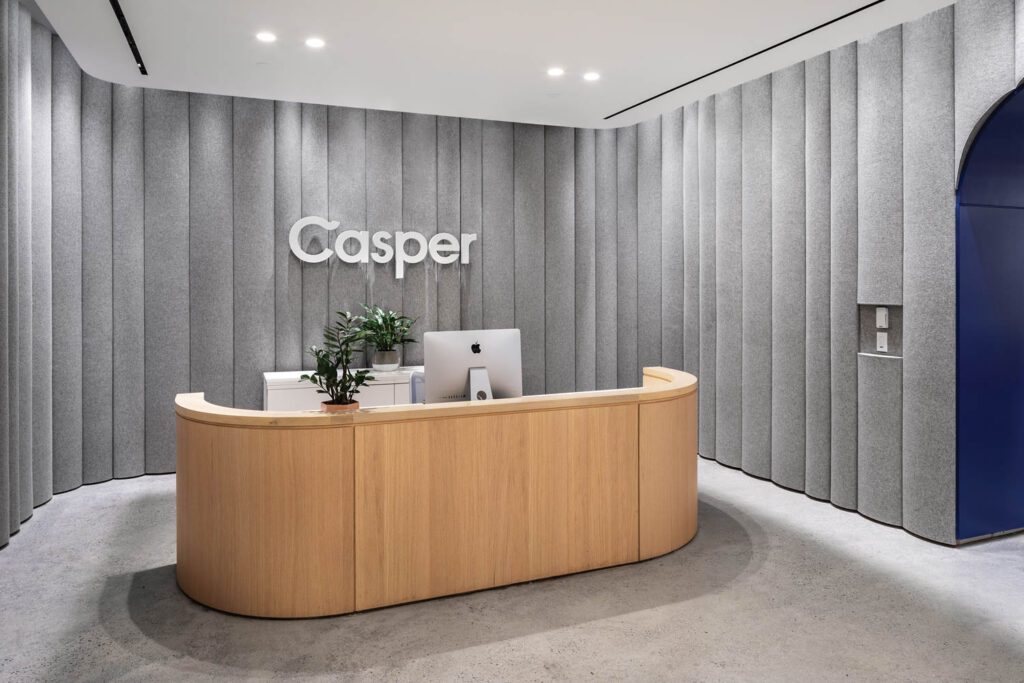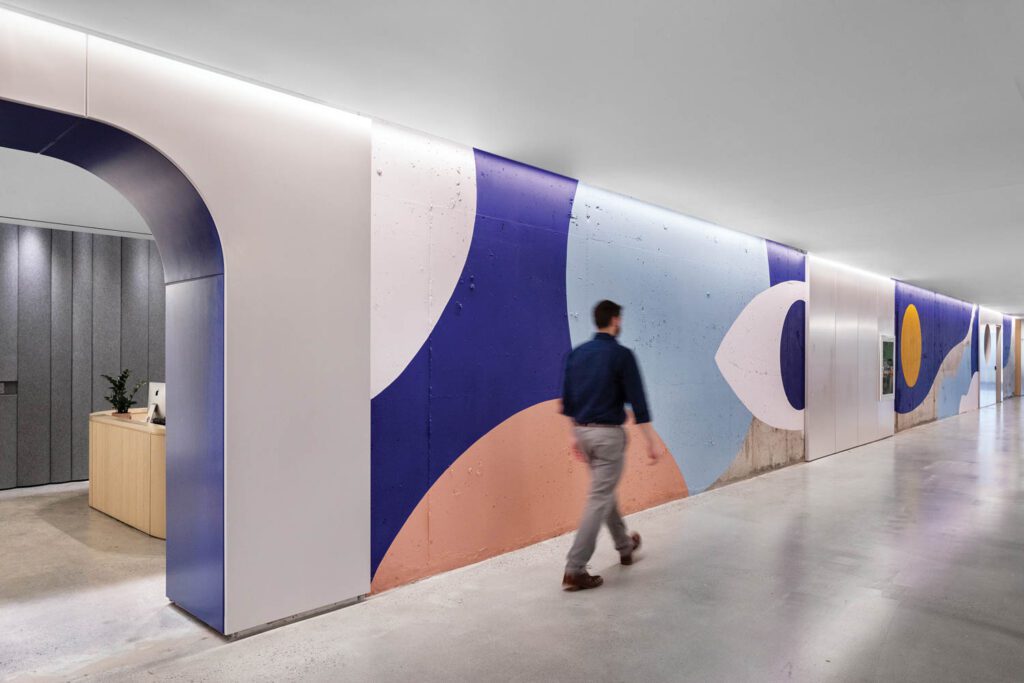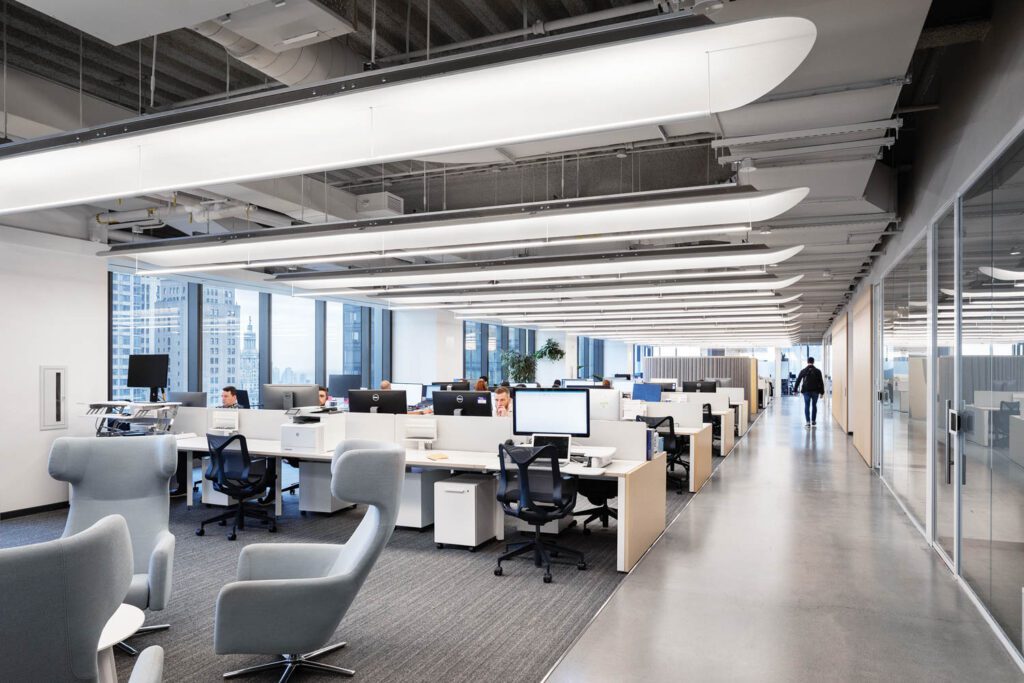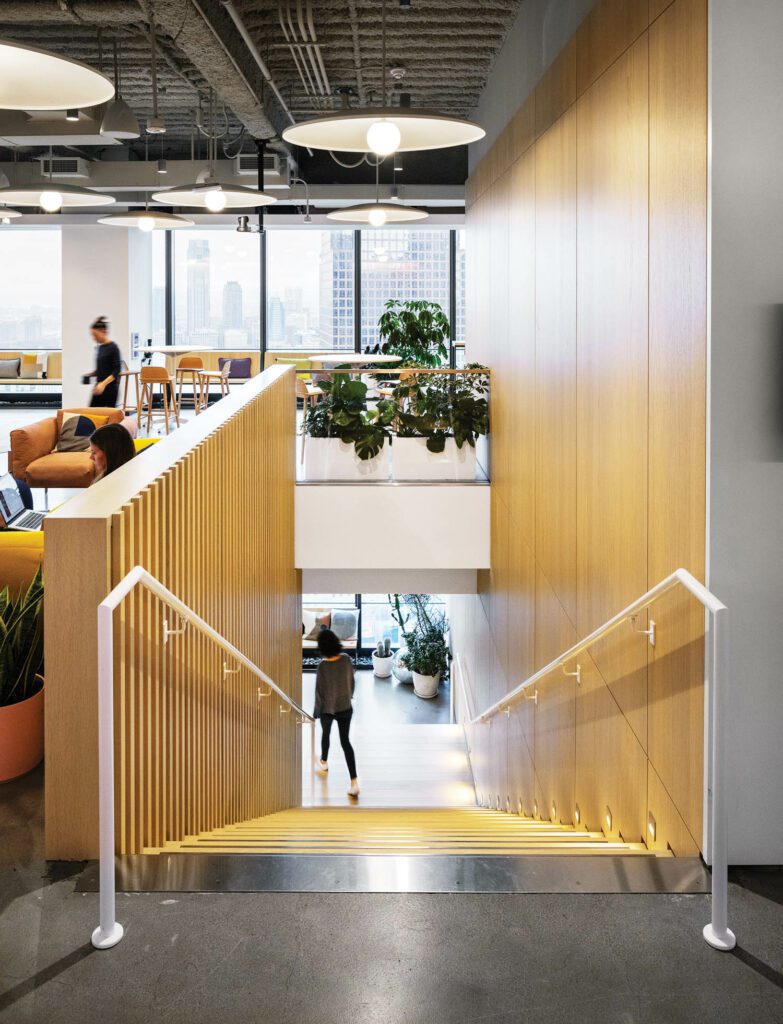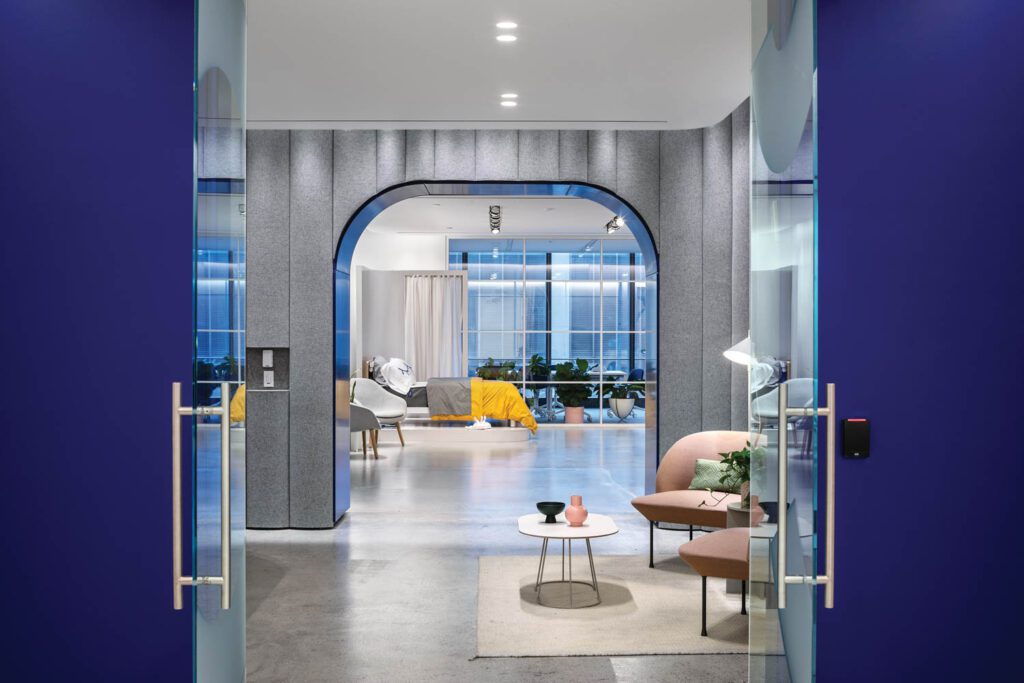 PRODUCT SOURCES
FROM FRONT
THROUGHOUT