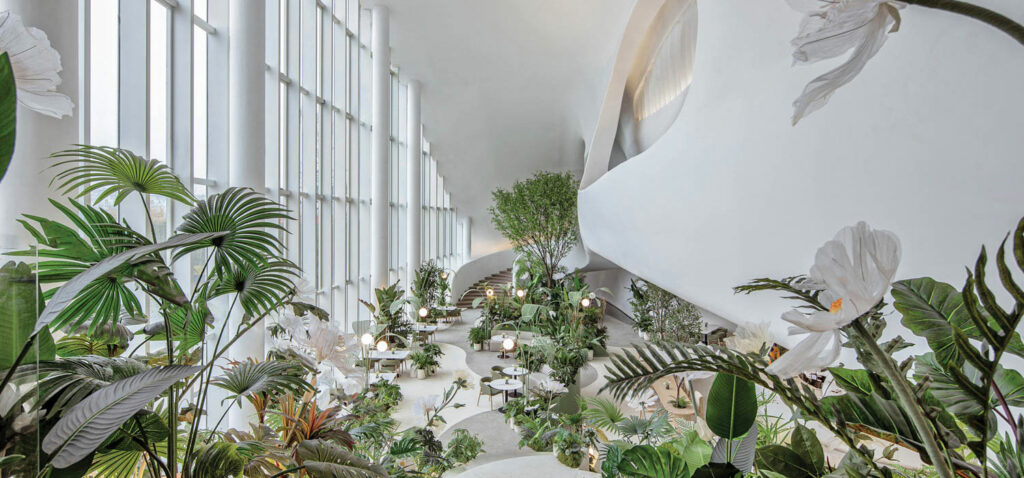 Biomorphic Forms Define This Restaurant by Ippolito Fleitz Group
2022 Best of Year Winner for Casual Dining
A 15th-century description of the nearby Bantang hot springs inspired the fluid shapes of this 95-seat restaurant in eastern China by Interior Design Hall of Fame members and Ippolito Fleitz co-managing partners Peter Ippolito and Gunter Fleitz. The historical text noted that there were two separate springs, one hot and one cold, whose waters merged as they flowed down a mountain. The team conceived of a three-story plan that takes visitors on a similar route. Entering the wavy 15,000-square-foot building on the top floor, guests can take one of two paths that branch off and then converge at the dining room on the lower level. There, bands of gray or white concrete course across the floor, separating walkways and seating areas, and tropical plants surround tables. Curved niches and undulating ceilings up to 46 feet high echo the caves that are the source of the spring water. The organic forms—constructed of reinforced concrete and steel—make it an otherworldly place to dine on dishes like spring water eggs with truffles. "The space arises from the interplay of nature and culture," Ippolito says. A floor-to-ceiling window with views of the lush surroundings reinforces the restaurant's connection to the outdoors.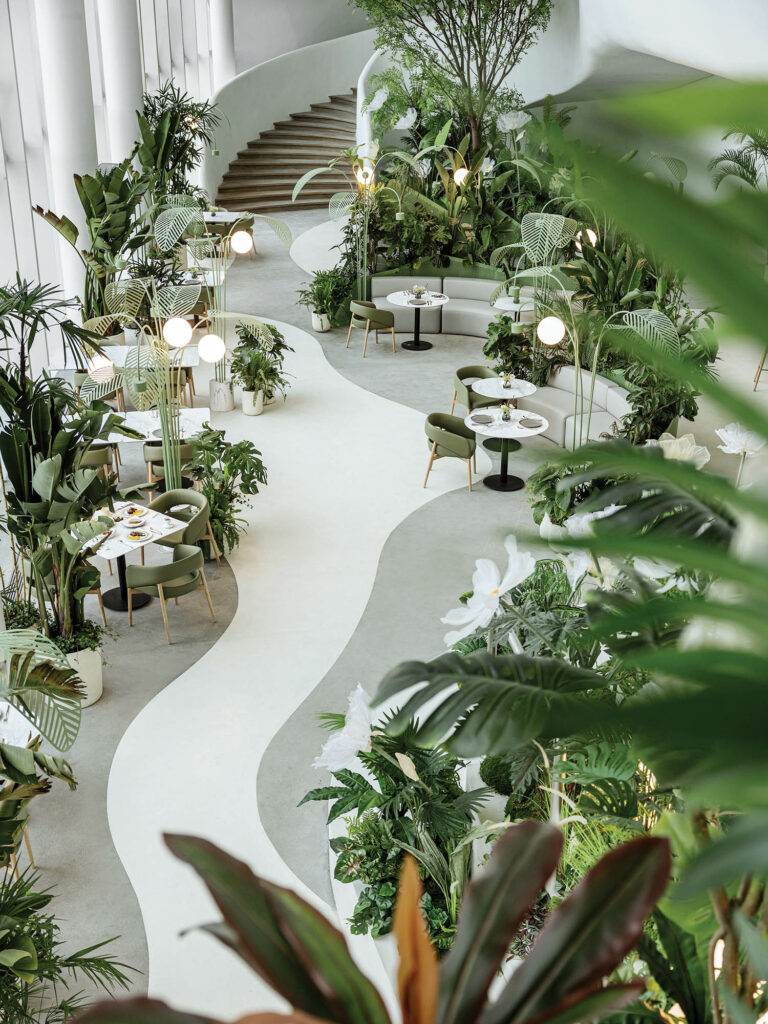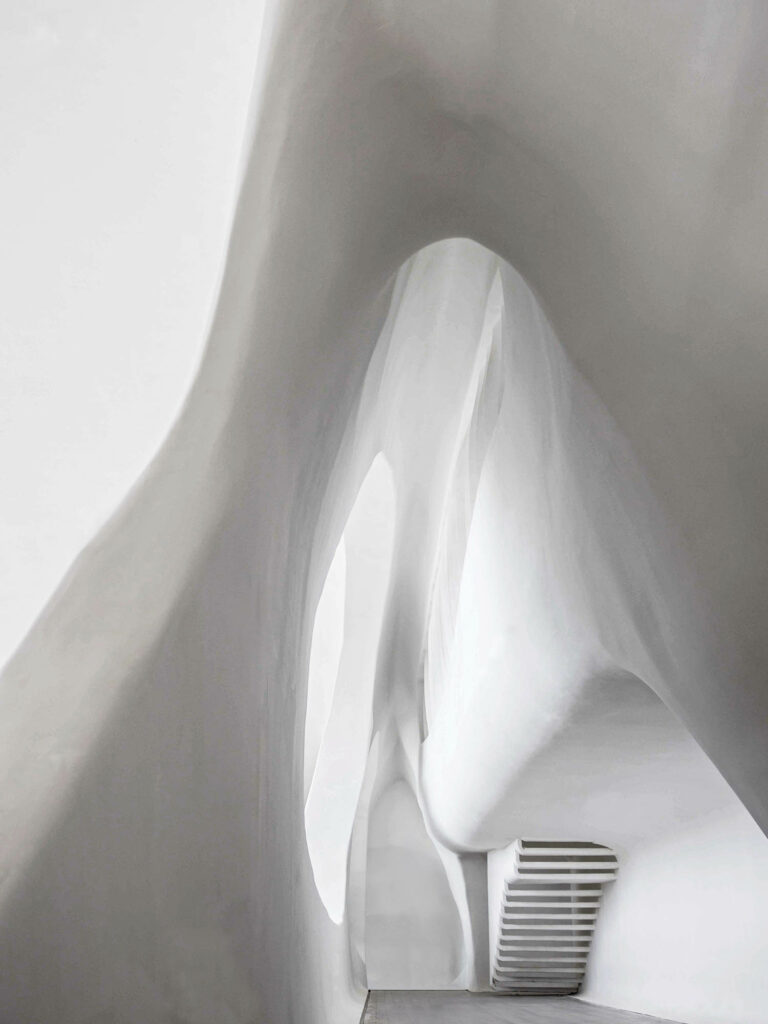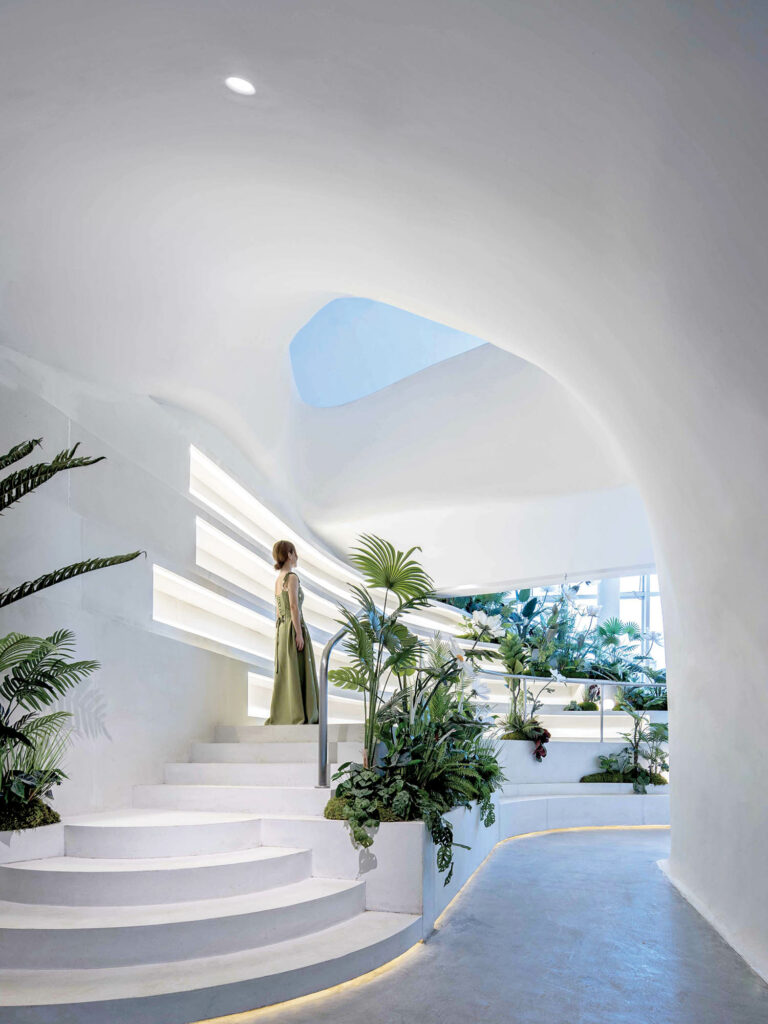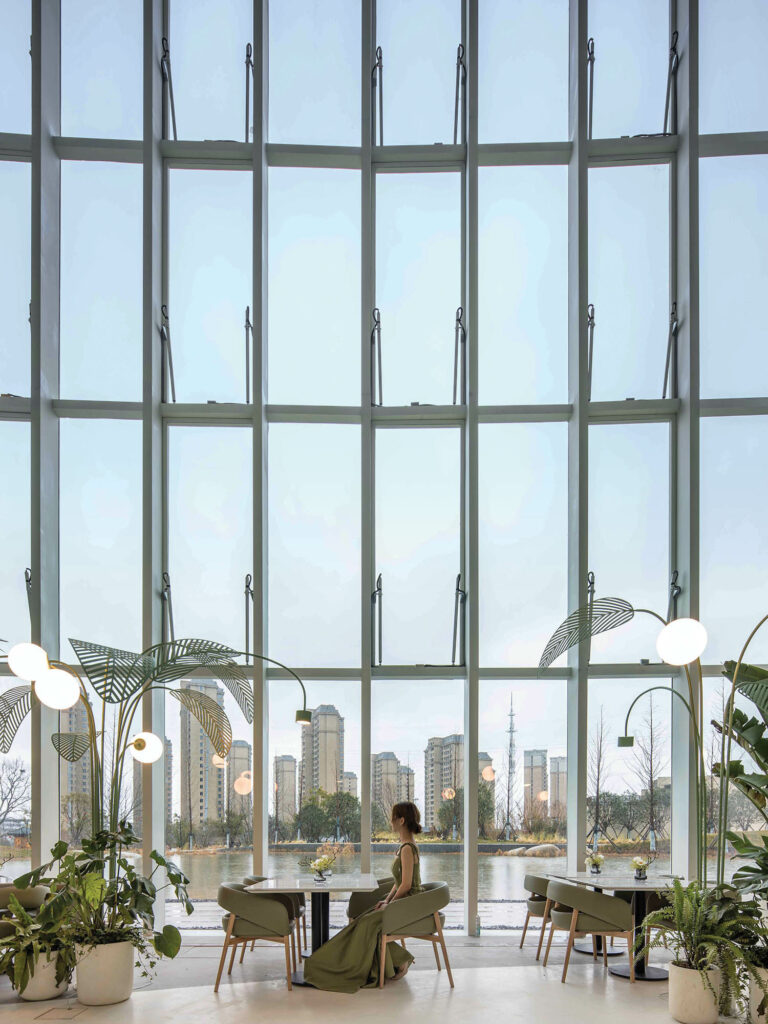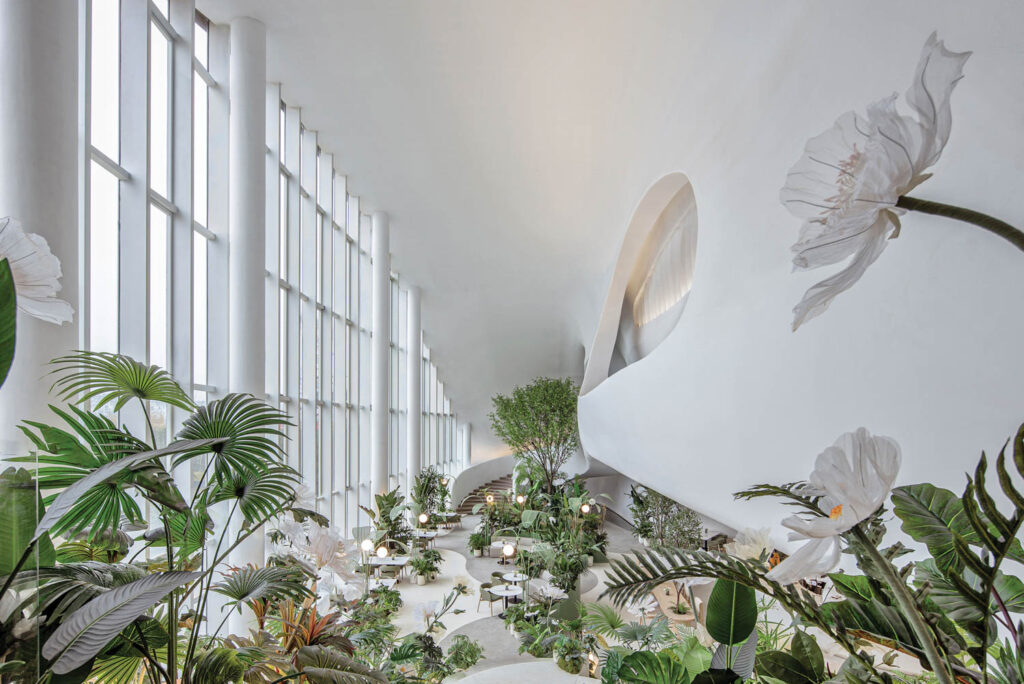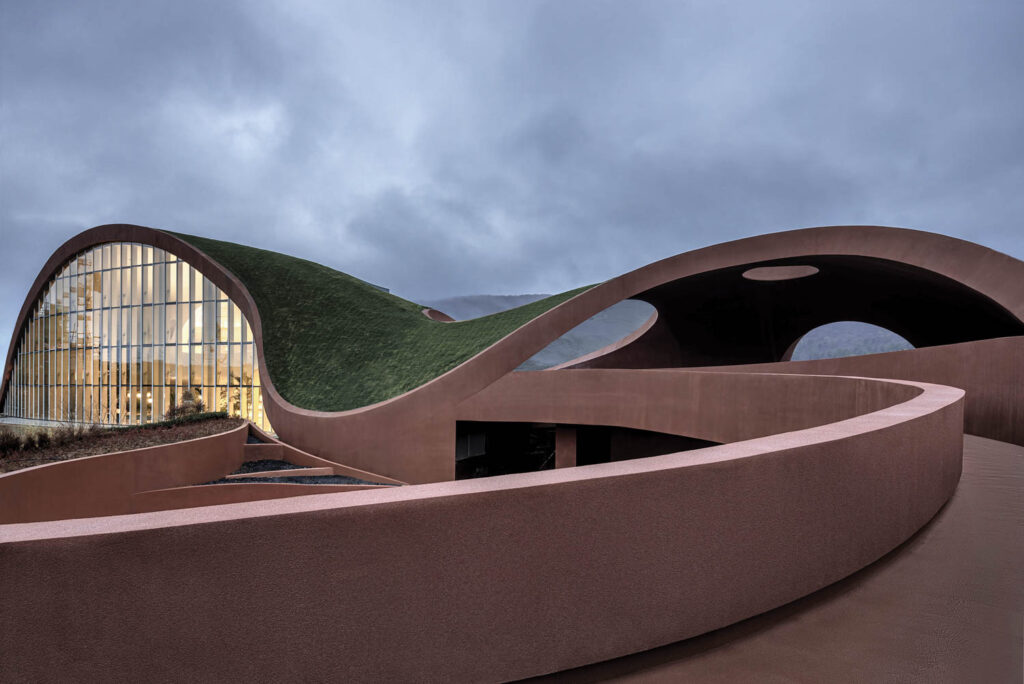 ---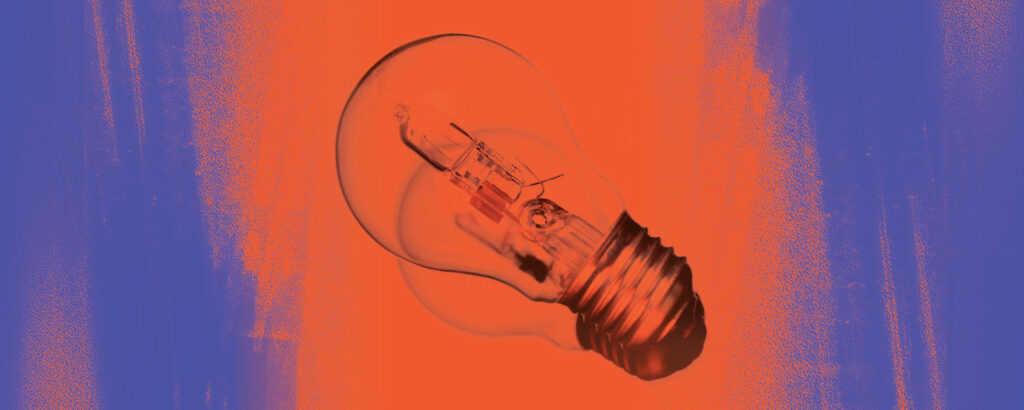 See Interior Design's Best of Year Winners and Honorees
Explore must-see projects and products that took home high honors.
---