Coil + Drift and Cold Picnic Style a Brooklyn Townhouse by Hatchet Design Build
What happens when two of New York's most promising product designers style a pristine Brooklyn townhouse? That's what local construction company Hatchet Design Build, known for their restorations, sought to answer when they tapped Coil + Drift's John Sorensen-Jolink and Cold Picnic co-founder Phoebe Sung to rethink the interiors of a property on St. Johns Place for a shoot with photographer Nicholas Calcott.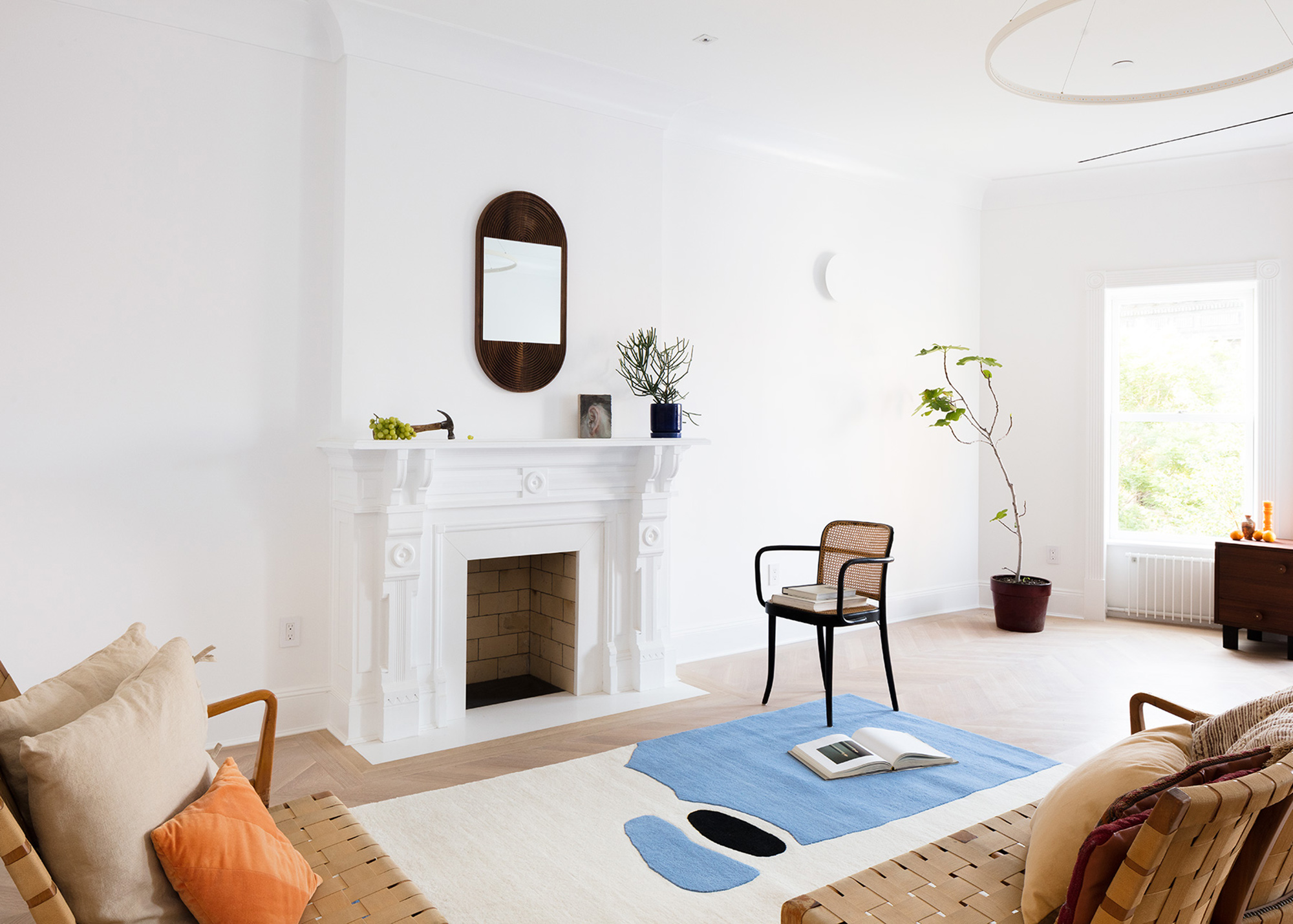 "We did a walkthrough and I knew that our design languages would live well together," says Sorensen-Jolink, who accepted the challenge while prototyping his latest collection which debuted at Collective Design 2018. While the latest pieces from Coil + Drift and Cold Picnic—such as the former's Soren Chairs and the latter's Barbara's Place rugs—take pride of place, the apartment boasts a treasure trove of iconic mid-century gems. "I reached out to Home Union because they always source incredible vintage items that live will with Phoebe's and my own design sensibilities," he continues. These include chairs by George Nelson, Mies Van Der Rohe, and Don Chadwick that mingle with such like-minded objects as a polished chrome table lamp by Laurel.
The resulting vignettes seamlessly marry past and present while catering to modern life in the city. The best part? "We styled and shot the entire house in two days," says Sorensen-Jolink. "It was refreshing how well the collaboration flowed."