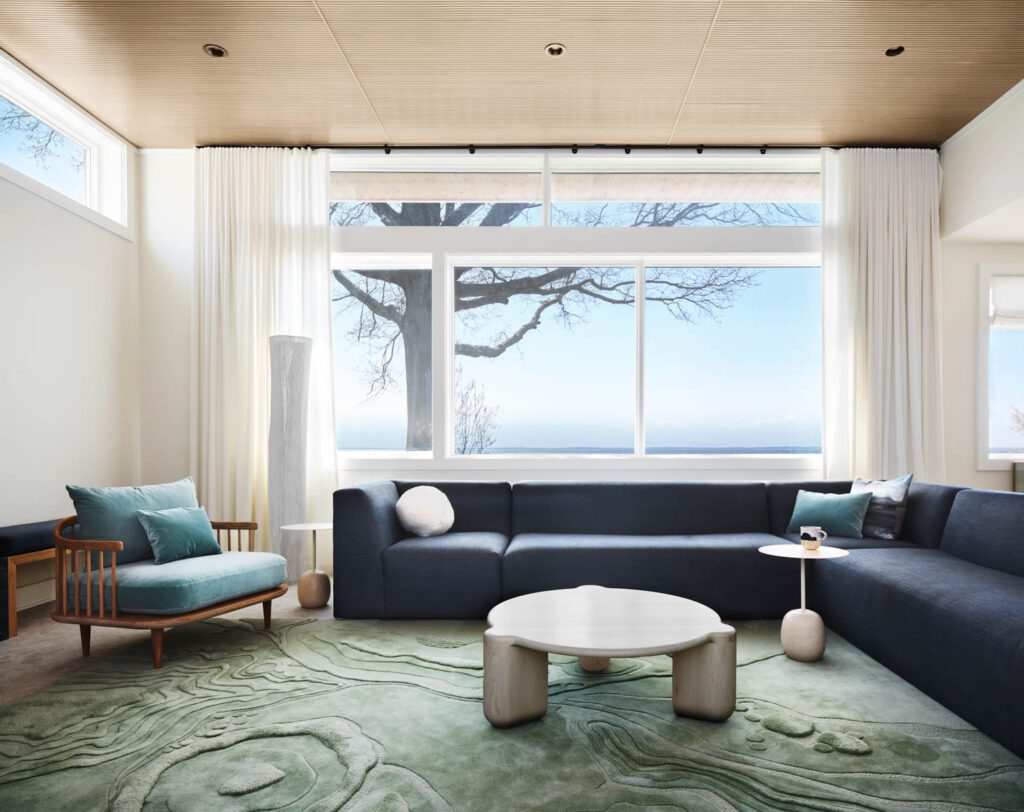 This Connecticut Home on the Water Offers an Invitation to Slow Down
Overlooking Long Island Sound, this contemporary 5,500-square-foot new build by Acorn Deck House features interiors inspired by the surrounding landscape through its color palette of sea foam green, gold and charcoal gray; its organic forms; and its natural materials including white oak wood, schist stone, linen, and wool.
"I wanted to create a place to stay still and slow down, to gather your thoughts and rejuvenate—a reprieve from the city," says interior designer Sashya Thind, founder of her eponymous studio. "We coined the terms 'Slow Living Cottage by the Sound (waterfront)' for this project."
Prior to the pandemic, the homeowners—a couple in their 50s with two children (one in college and the other in high school), and a place in New York City—envisioned the locale as a holiday home. As the project, and the pandemic, progressed, discussions shifted to viewing the space as a primary residence.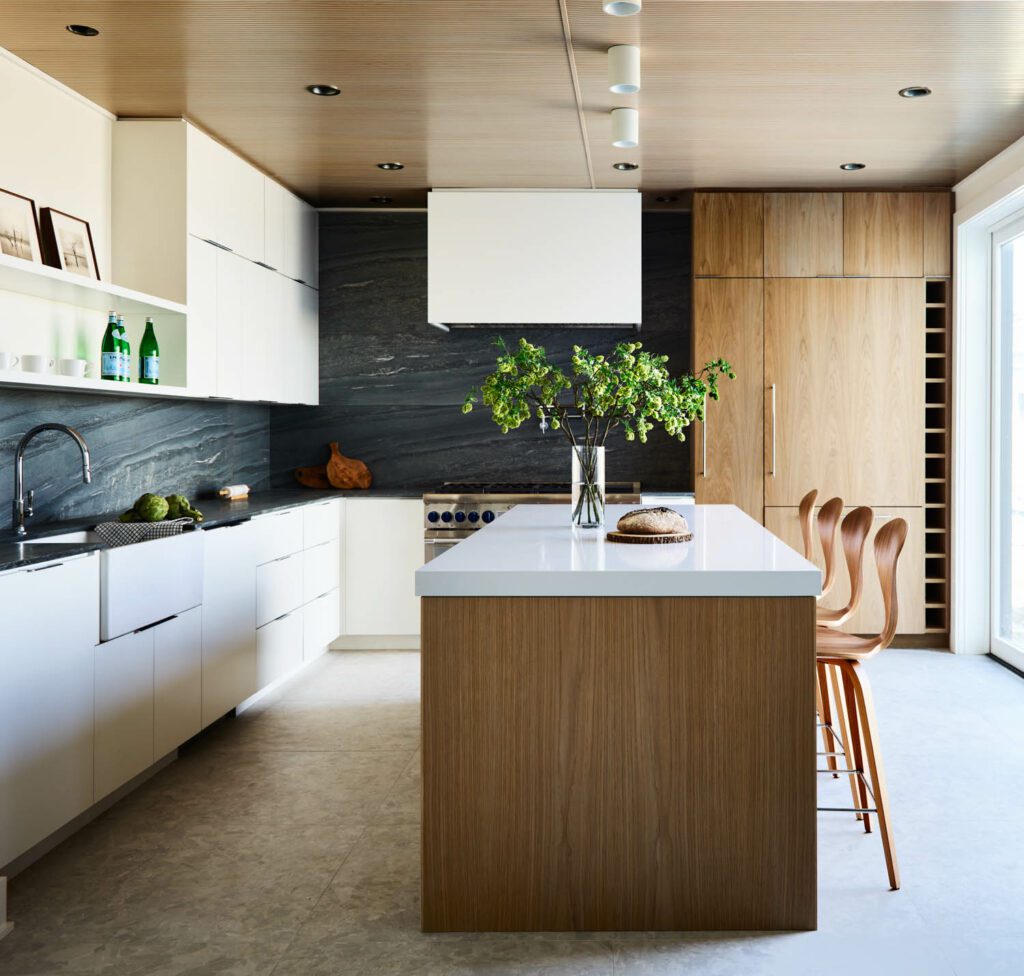 Organized in two floors plus a basement, the home comprises an open plan concept for the living room, dining and kitchen, with access to the patio for an indoor-outdoor lifestyle. Built with prefab components and filled with light, the house allowed Thind to be creative with the interiors. "I am sensitive to the architecture and work to elevate the interior spaces in an approachable and livable outcome," she says.
Thind's approach of warm minimalism pervades throughout this project that also reflects a careful attention to details. "Exposing the joinery and handcrafted nature of the elements is something I'm drawn to," confesses Thind. "I think it showcases the human touch in the pieces. It took my clients a while to wrap their heads around it during the presentations but they absolutely love the outcome now."
Bringing nature closer to the inhabitants of this home, Thind created a perfectly balanced space. A sense of harmony is omnipresent in this refuge where a peaceful atmosphere prevails in every nook.