This Hotel Embraces the Legends of the Lone Star State
Lauren Rottet stands but 5 feet, 3 ½ inches tall. (Add another 3 when she dons her Manolo Blahniks or Jimmy Choos.) Yet the architect is a towering force in the hotel sector. Rottet Studio, where she is founding principal and president, ranks 16th among the Interior Design Hospitality Giants, not to mention 79th on the top 100 list. Headquartered in Houston, the studio has designed properties around the world—from New York and Los Angeles to Bogotá, Colombia, and Dubai, United Arab Emirates, as well as nearly 70 vessels for Viking Cruises. Her latest endeavor, however, is closer to home: in Lubbock, deep in the west Texas panhandle surrounded by red dirt and tumbleweeds—a far cry from the glamorous urban hubs that typically host her projects. But Cotton Court Hotel is rife with references not only to Lubbock but also the overall Lone Star State, which happens to be where Rottet is from.
Cotton Court is the fourth in Valencia Hotel Group's Court Collection—Rottet Studio has designed all of them, seven properties total for Valencia—which is all about providing a destination-worthy, boutique-style hotel in a college town. For Cotton Court, that school is Texas Tech University. Rottet and colleague Chris Evans, design director and associate principal, pay homage to it along with the rich history of Lubbock, long a center of cotton production and live music, and Texan-style outdoor living. "Visitors aren't getting something dumped on them," Rottet says of the concept. "It's Lubbock's own vernacular. That's what we love."
The Cotton Court Hotel Honors Its Locale With An Industrial Aesthetic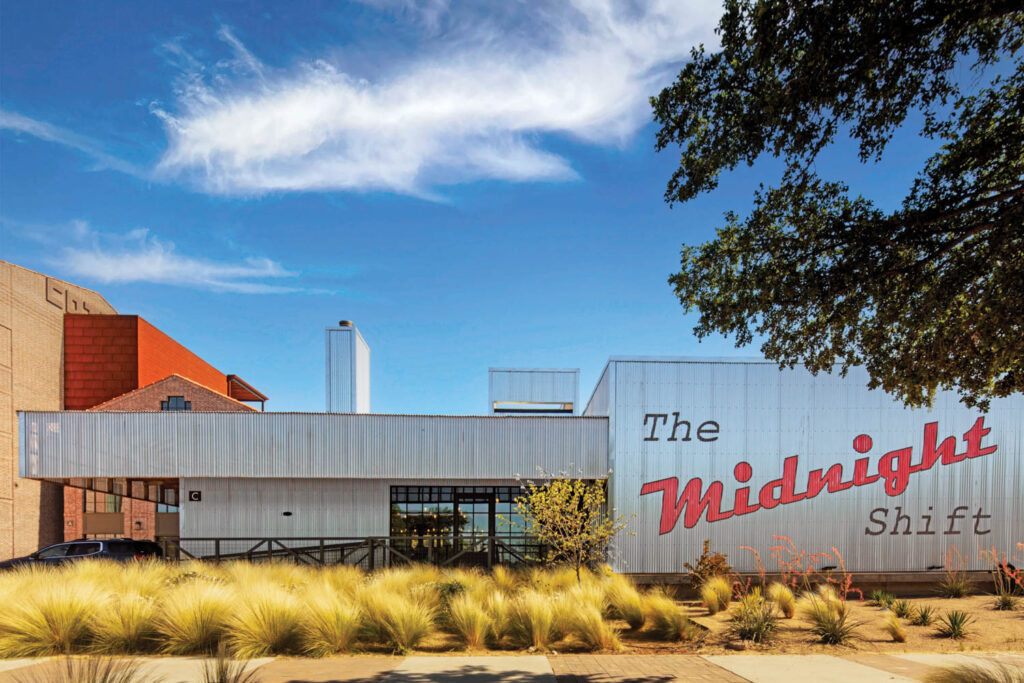 The team began with the master plan. Five structures, all new-build but with an airy, sort of repurposed warehouse aesthetic, occupy an approximately 3-acre site, a former parking lot. They're arrayed around a courtyard with an expansive swimming pool. From there came the exterior materials selection: a tight palette of corrugated and weathering steel and brick is simultaneously minimalist, industrial, and desert. For the interiors, which encompass 50,915 square feet and 165 keys, references to cotton and the local music scene abound, with furnishings and finishes that are luxe yet rustic—oversize tufted-leather sofas, wide wooden floor planks, exposed brick. "People can't tell it's new," Evans says of the project. "It looks as if it's been renovated." Or, from Valencia executive vice president John Keeling, "We're creating adaptive reuse for buildings that don't exist yet."
The journey begins in the double-height reception lobby. "We played off the trading floor of a cotton exchange," Evans continues, noting that Houston has one. At Cotton Court, a wall-size mural on the mezzanine resembles an old futures trading board, its numeric patterns looking like they're done in chalk. Further, they come together to compose a portrait of musician Buddy Holly, a Lubbock native. (The city was a touring stop for the likes of Elvis Presley and Waylon Jennings.) Under the mural, behind the reception desk, a series of guitars displayed like artworks are available for guests to use.
Rottet Studio Nods to Local Legends
With an external stairway that guests favor, the entry piece is attached to one of the guest-room wings; four stories, its accommodations are ordered along double-loaded internal corridors. Meanwhile, the three-story perpen­dicular wing and the L-shape, two-level building offer rooms with 10-foot-deep front porches, very Texan, and covered outdoor corridors. "We design like someone who writes a musical score," Rottet explains, referring to the common thread tying together the processes underlying all her projects. The metaphor means determining which emotion to evoke, as in a song, calm or crescendo. Those alfresco pathways signify moments of calm; tables with tops painted like a vinyl record tie more literally to music. The buildings' pitched roofs reference historic cotton mills. "They were typically wood with pointed ceilings and fans to let out the hot air," she adds.
Heat is not an issue inside these buildings. Long and narrow, standard guest rooms are 400 square feet, the presidential suite 1,390. All adhere to Valencia's formula of sleeping-sitting zones up front, bathrooms in back. As in many Rottet hotels, most furnishings are custom, and settings are dense with art, objets, and accessories specific to surroundings. "I went through antiques shops to find things by hand," Evans recalls, "and drove a truckload from Houston to Lubbock." But, Rottet pipes in, Cotton Court is "not about holing up in the room."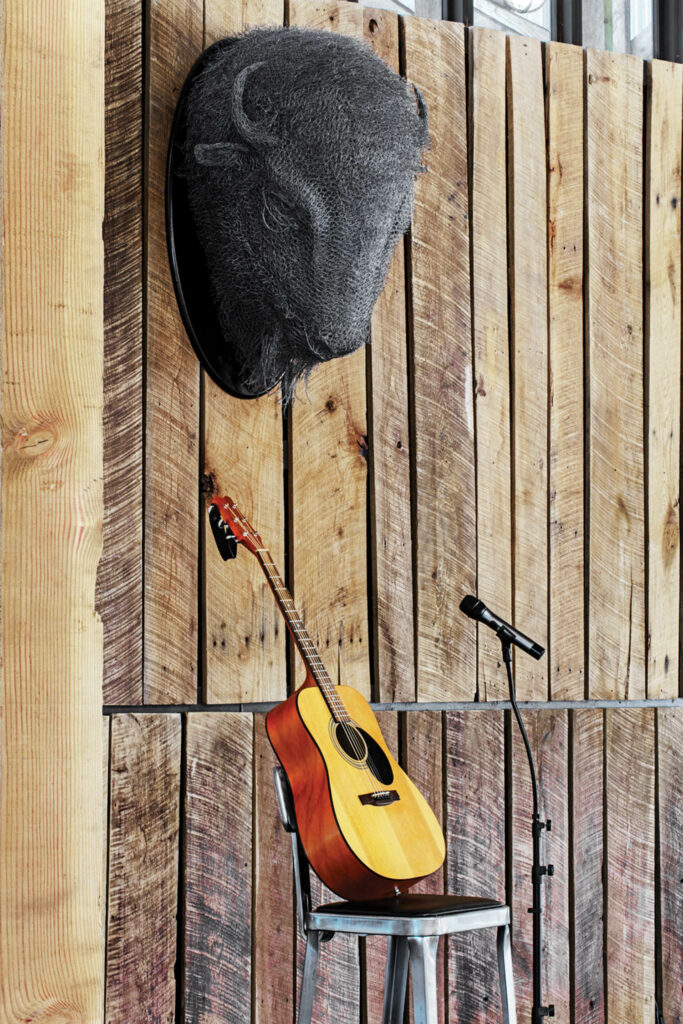 Cool Off in the Cotton Court Pool
Between the guest-room components stands a low-slung, cotton gin-esque building distinguished by hand-painted signage saying Midnight Shift, which is the property's restaurant and concert venue (live weekend music is part of the Valencia program). Its cinematic interiors play up the agro-industrial theme. "Pipe framing expresses the machinelike structure," Evans notes, while the slatted banquette and bar front evoke visions of flat-bed trucks used to transport cotton bales. The restaurant is joined by two meeting rooms envisioned for Monday-to-Thursday professional travel. They can be conjoined as a ballroom for events (there's also a boardroom capping the entry piece).
If not at Midnight Shift, Rottet says, "Within 5 minutes of checking into their rooms, guests hit the courtyard—to socialize or grab a drink," or take a dip. Lubbock is hot, with temperatures climbing upwards of 90 degrees during summer. At 50-feet long, the pool is a real swimmer's pool and the courtyard's heart. Overlooking it is a shade structure and an outdoor bar with a slatted banquette made to resemble cattle fencing. "It's like a small urban resort," Evans says. In fact, pool privileges are extended to locals, so the property has become part of the community, too. "Before Cotton Court," Rottet concludes, "there was no 'there' there for Lubbock." There sure is now.
Inside the Cotton Court Hotel by Rottet Studio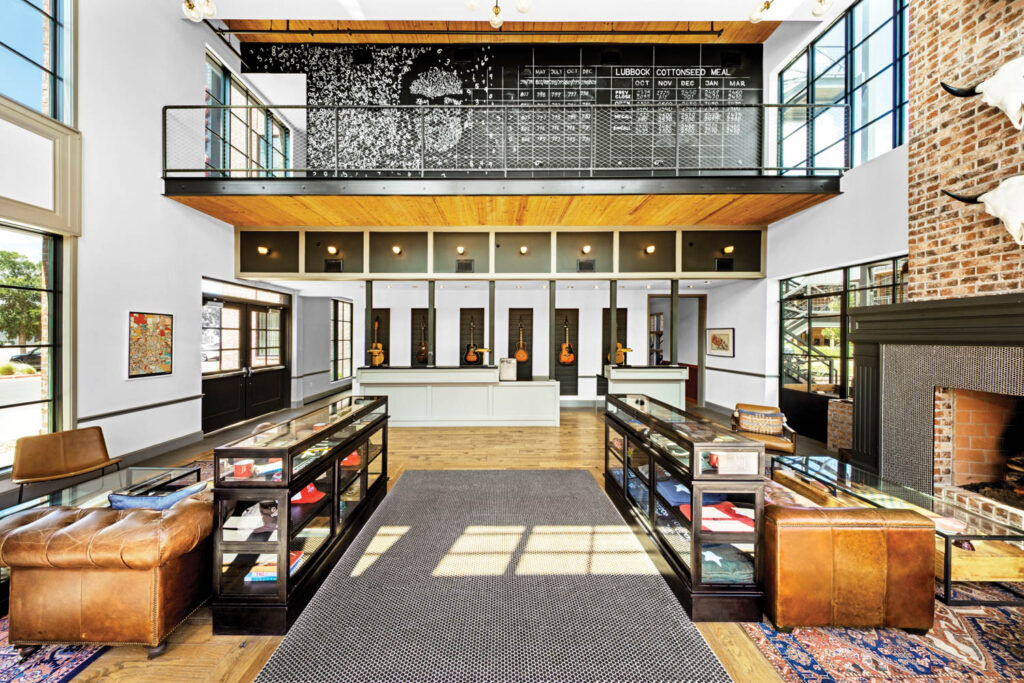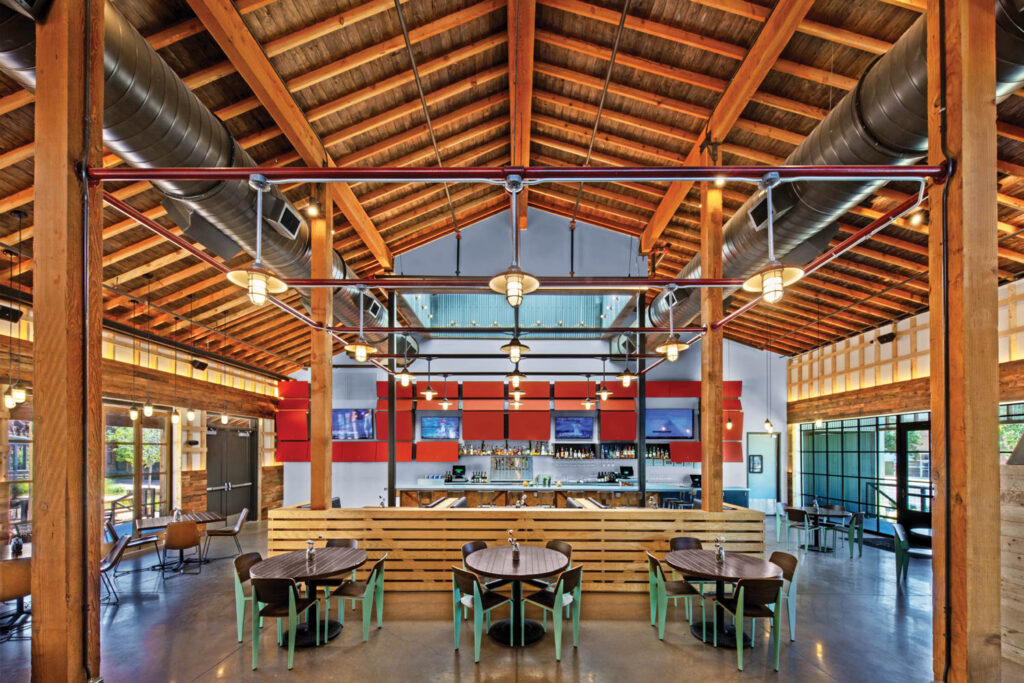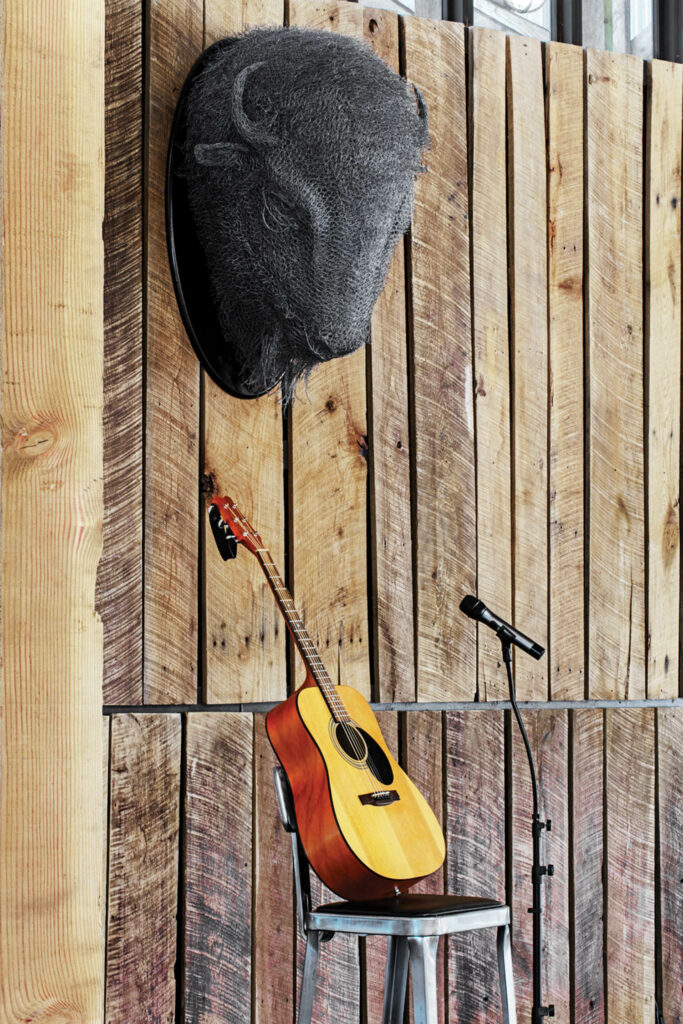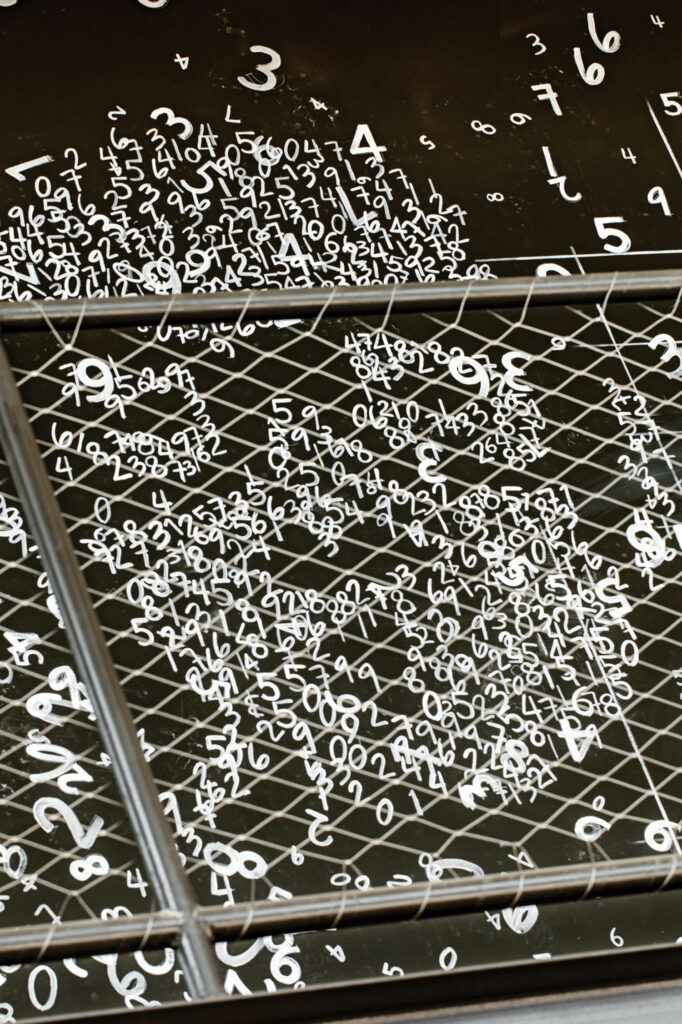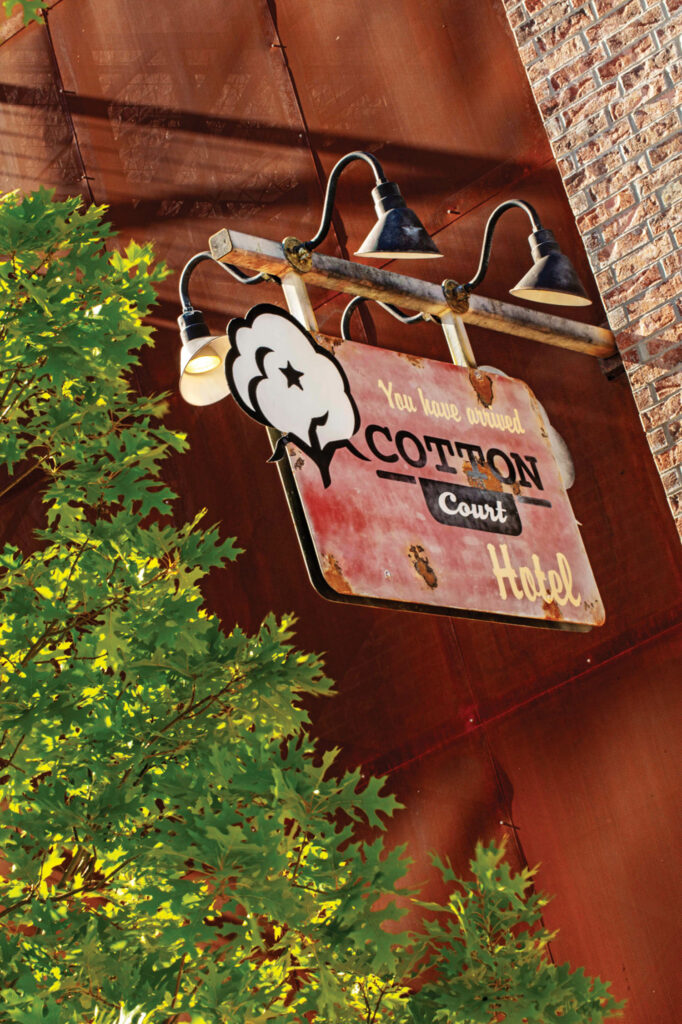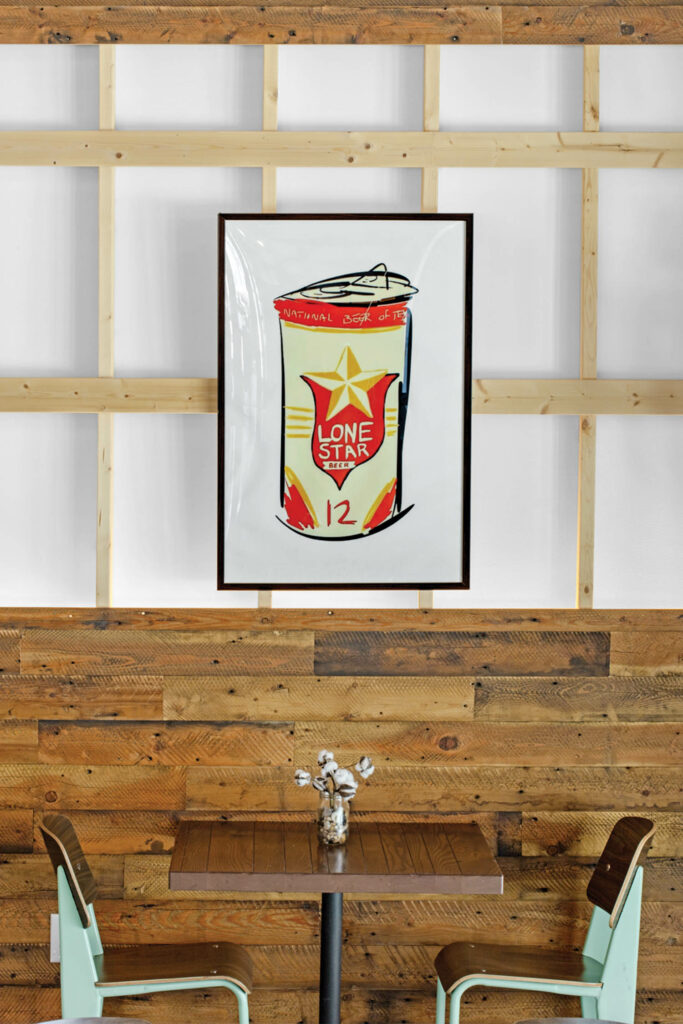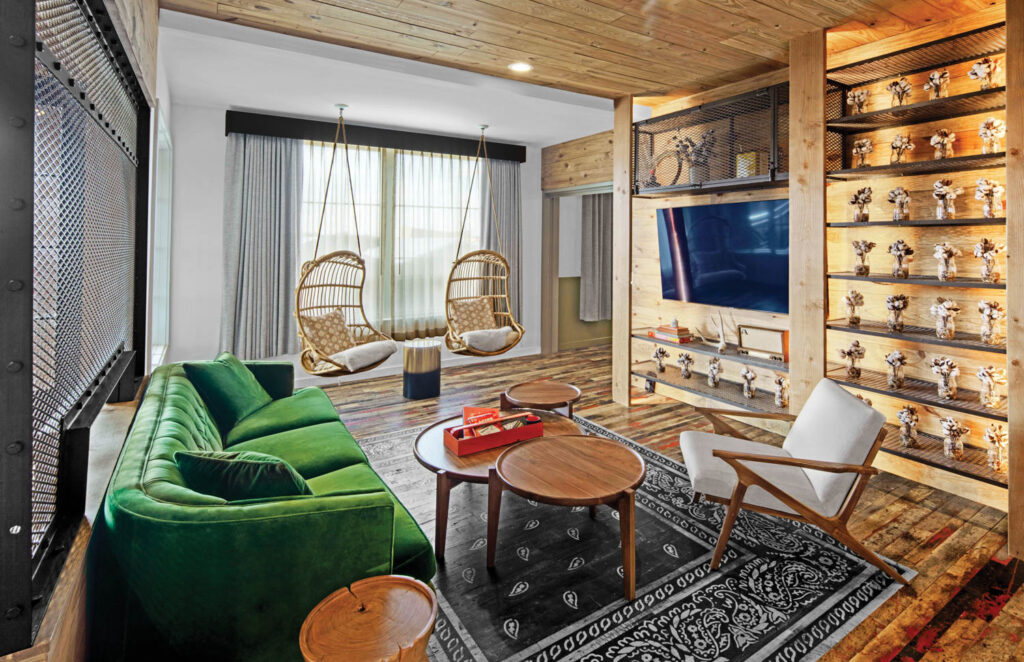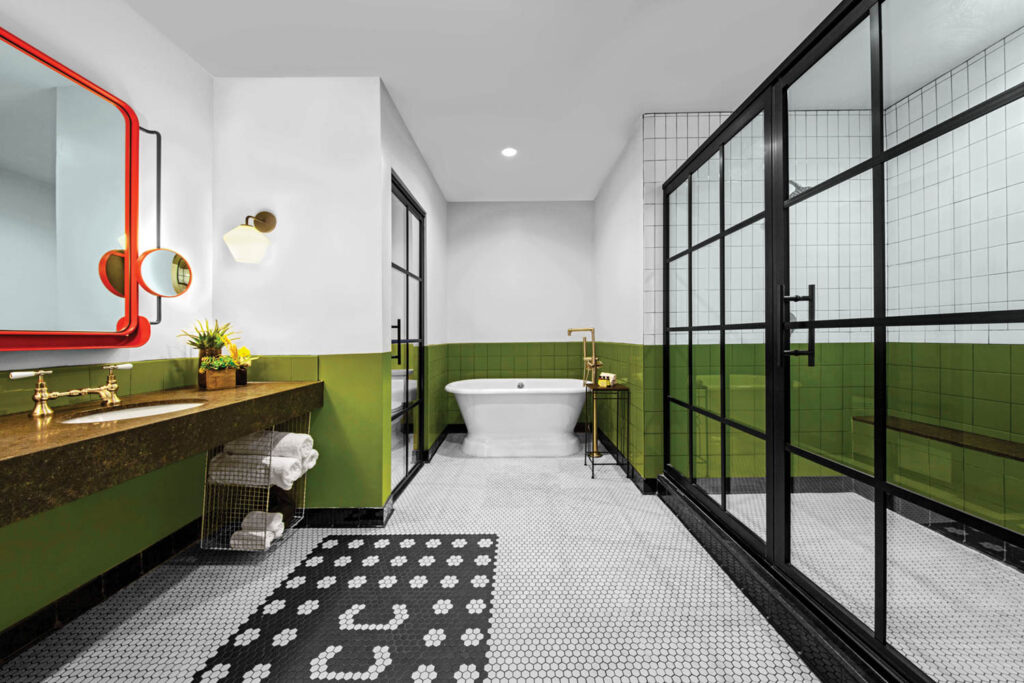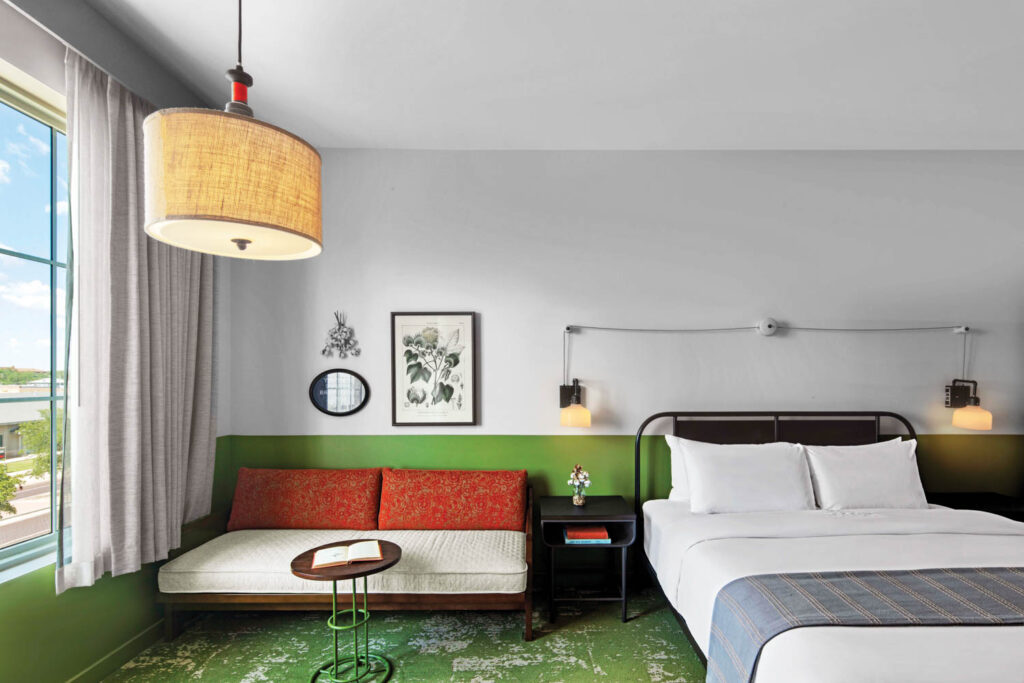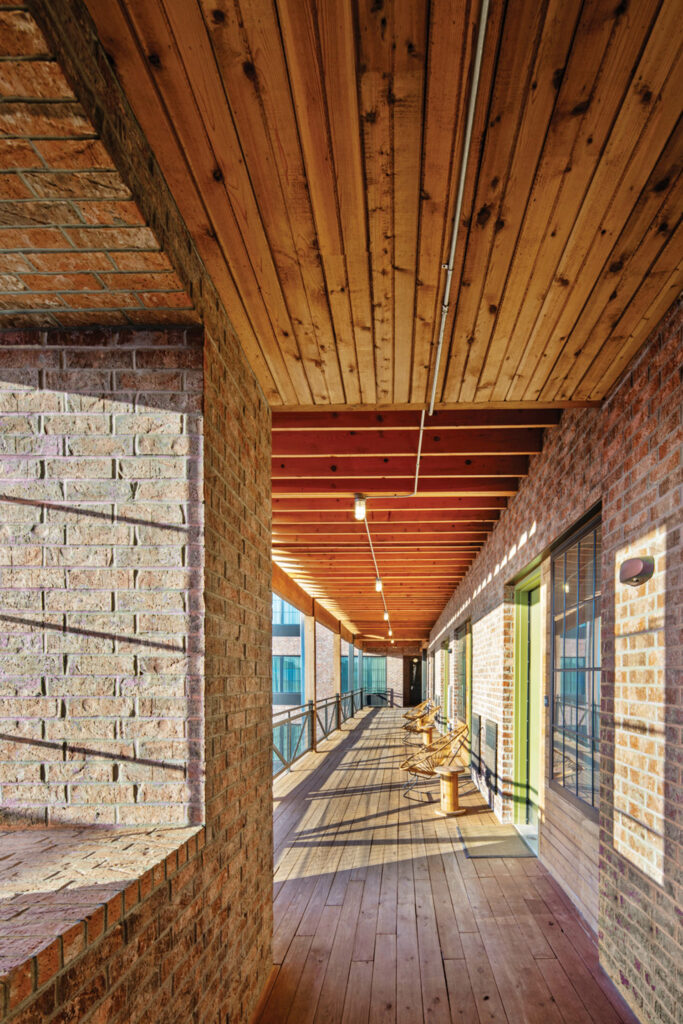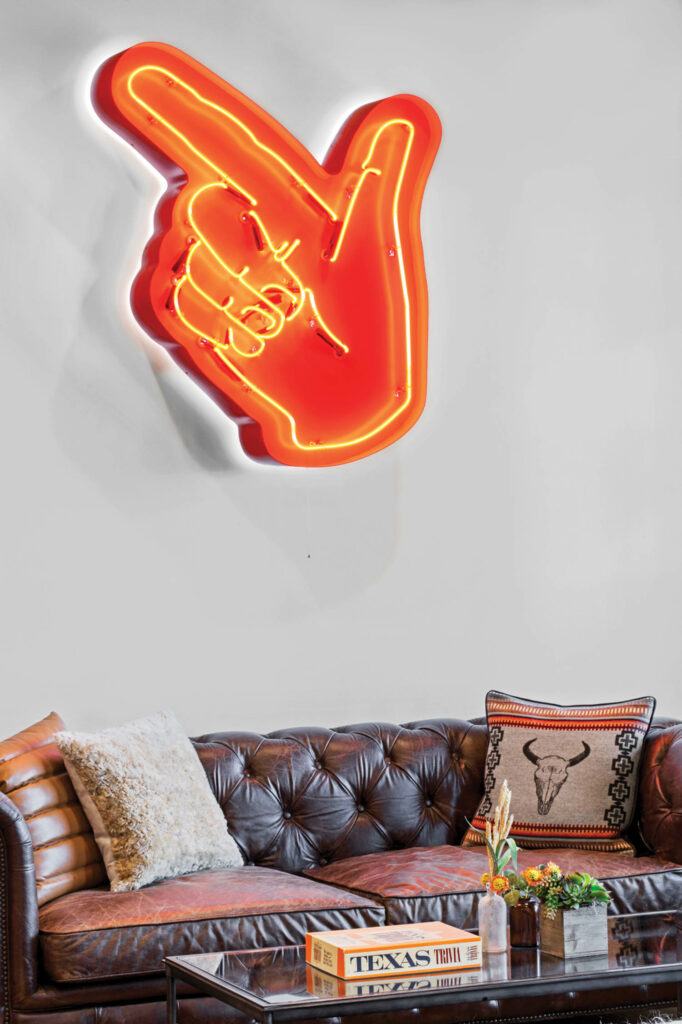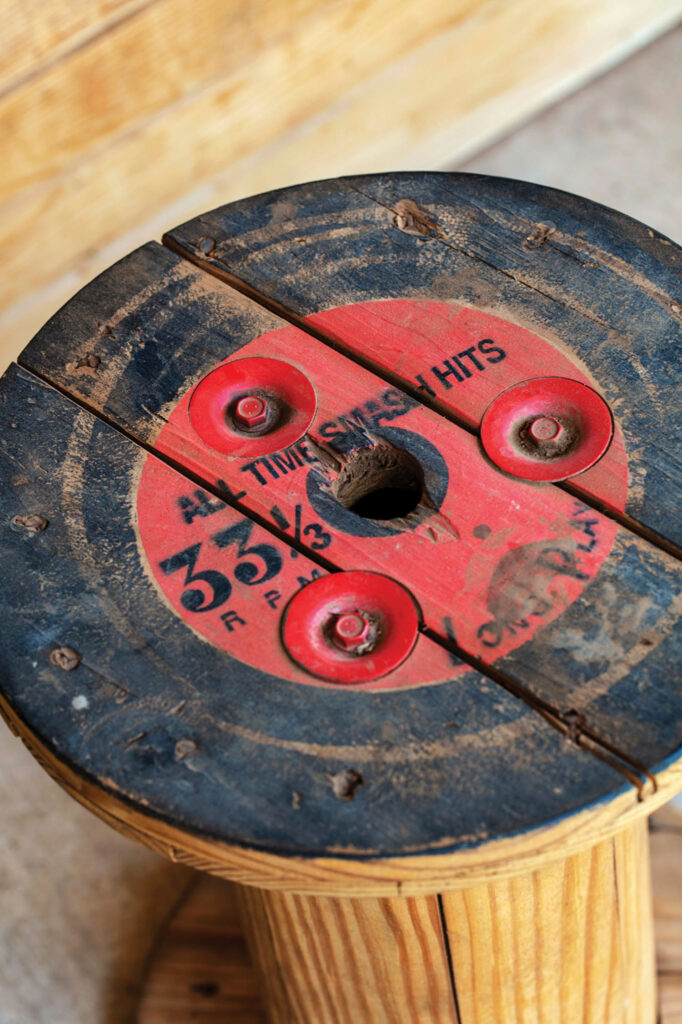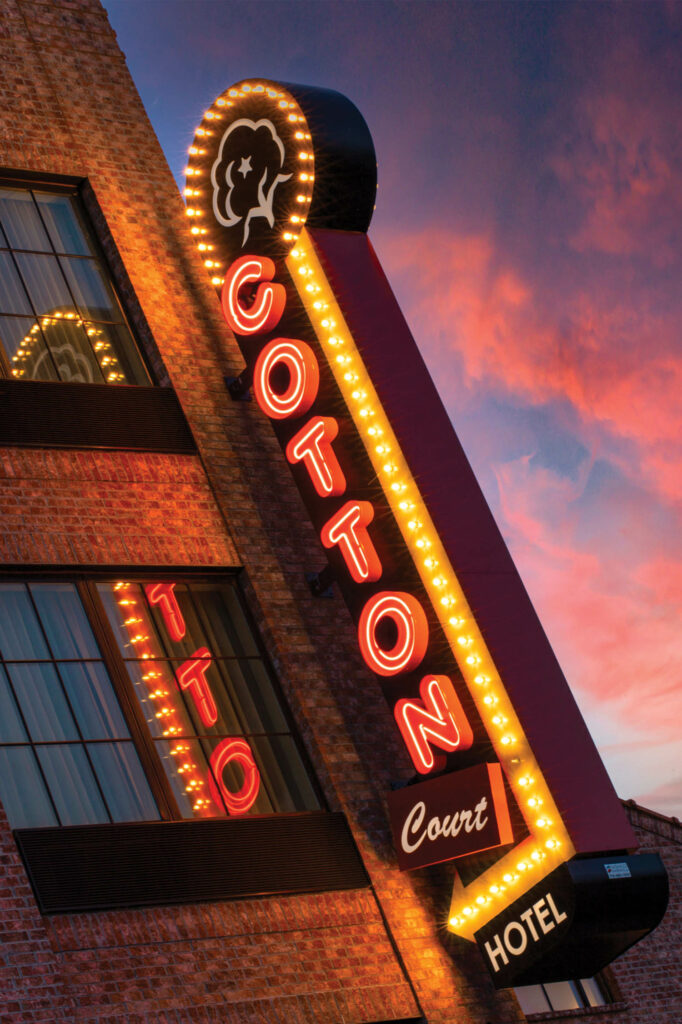 PROJECT TEAM
PRODUCT SOURCES
FROM FRONT
THROUGHOUT