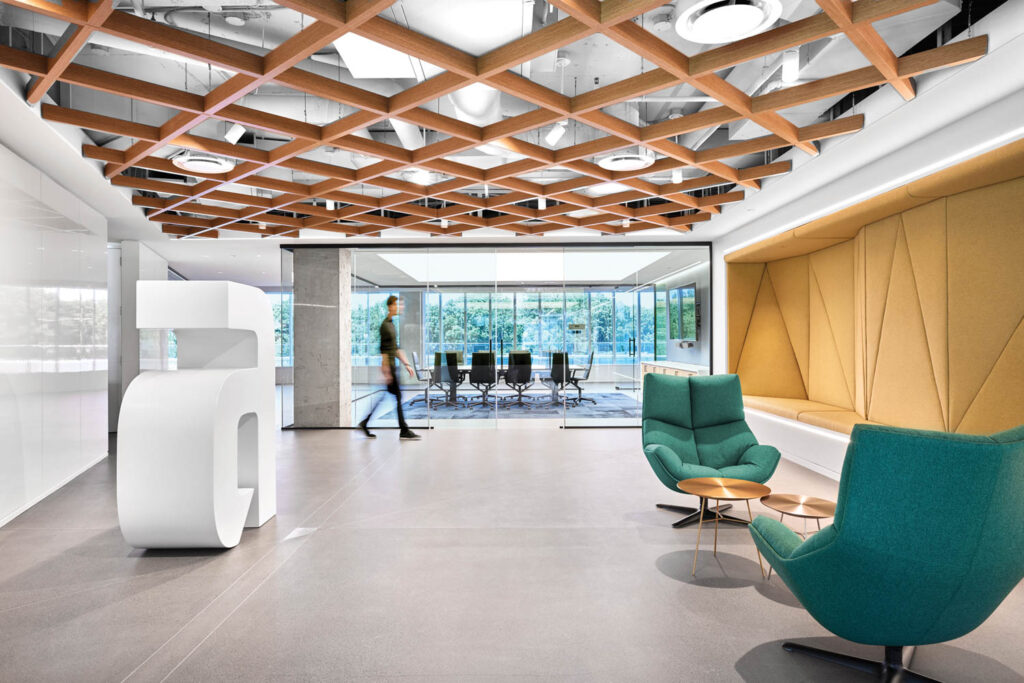 CRTKL Expands The Headquarters for a Cloud Computing Company
Cloud computing company Appian engaged CRTKL to design its headquarters in Virginia's Dulles Technology Corridor in McLean in 2019. But the client was expanding so quickly it needed to tap the firm once again, this time to oversee a floor in a neighboring office tower. Then, the pandemic hit. After tabling the project for a period, Appian returned to it with a mindset shift, opting to create a facility fine-tuned for hybrid employees in a remote-work world. "We created a space that would withstand future disruptors and encourage employees to return to the office," CRTKL lead designer Liz Wozny explains.
The team took a page from the hospitality playbook to conceive a bright and welcoming environment conducive to well-being. Take the airy lobby, the interconnecting stair, and the clubhouse, which has patterned carpeting, panelized millwork, wooden coffered ceilings, and curvaceous custom banquettes. That space opens into a café and a large terrace for work or social gatherings, making the office another type of hybrid environment: indoor/outdoor.
Inside the Expanded Appian Headquarters by CRTKL