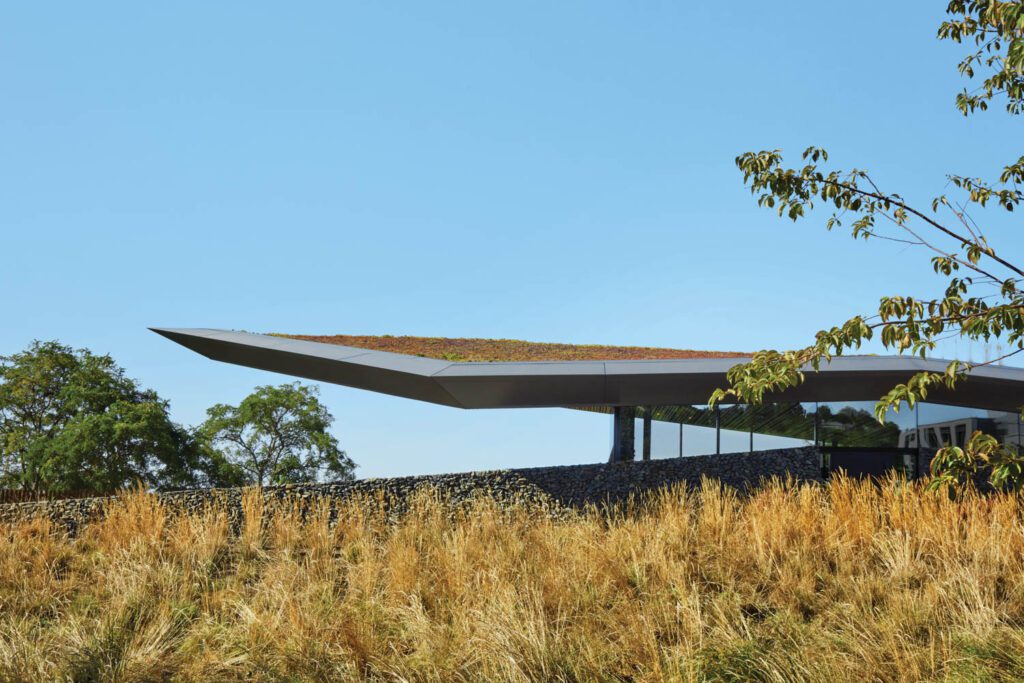 6 Hospitality Design Trends to Watch
On the heels of Interior Design's latest Hospitality Giants report, editor in chief Cindy Allen shared top industry trends with an intimate crowd at the New York Design Center. After a warm welcome from Jim Druckman, president and CEO of the center, which houses nearly 100 showrooms throughout its 16 floors, Allen stepped up with her signature fan in hand—this time in a vibrant yellow hue. "I love being around all this wonderful product!," she said, nodding to the light-filled showrooms to her left and right.
During the lunch and learn, which was part of Interior Design's November 9 Next Look event—a packed afternoon that also included meetings between designers and manufacturers, as well as a tour of the marketplace followed by drinks—Allen offered insights on six key hospitality design trends. Read on to see what they are.
Designs That Prioritize the Outdoors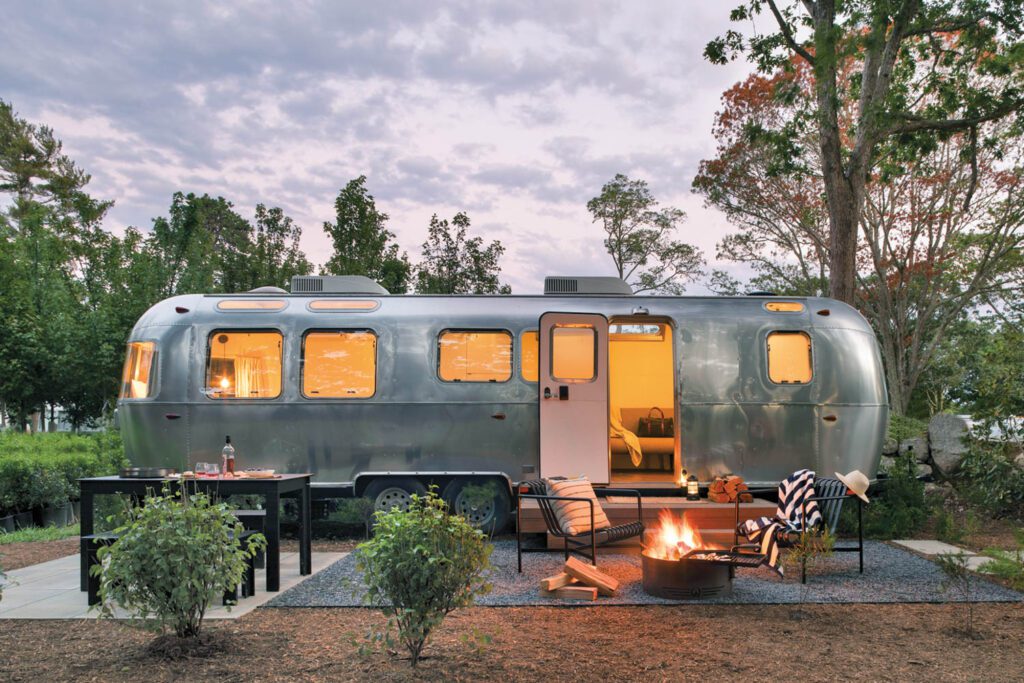 The pandemic elevated the importance of outdoor space like never before, and open-air spaces are here to stay. From Cheng Chung Design's Banyan Tree Nanjing Garden Hotel, carved out of a former quarry, to the AutoCamp Cape Cod by Workshop/APD, which offers chic Airstreams to guests, there's no shortage of inventive indoor-outdoor spaces. "Everything is being designed in all scales and all budget types," Allen shared, noting that such spaces also offer opportunities to preserve the surrounding landscapes.
Sustainability: a Design Trend That Reigns Supreme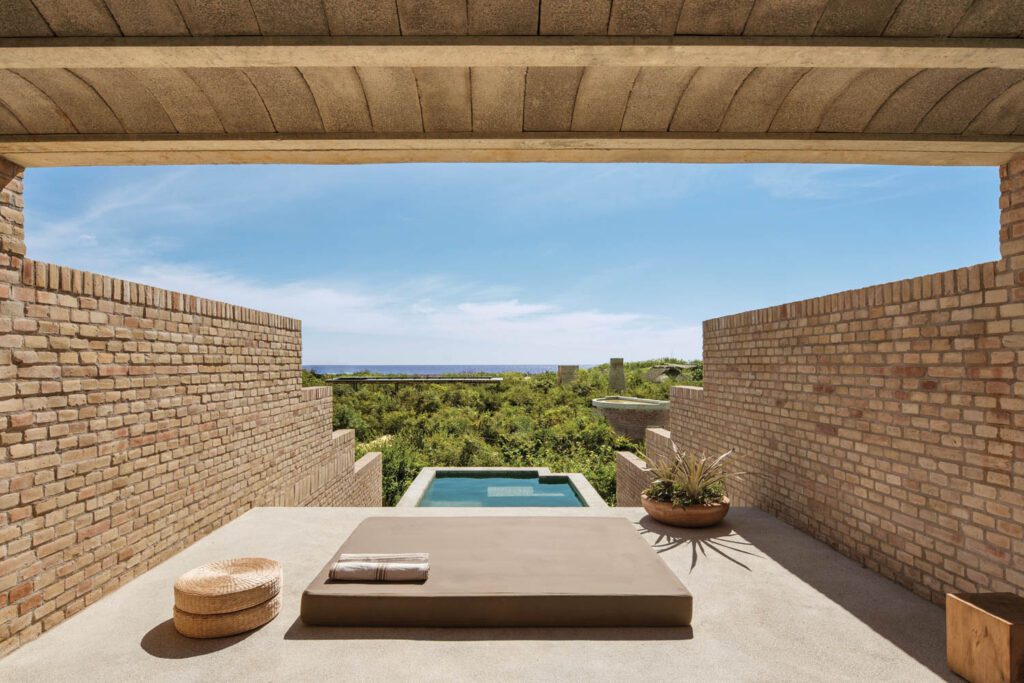 When it comes to design trends, sustainability remains paramount. For Hotel Terrestre, a serene Oaxaca get-a-way, Taller de Arquitectura X utilized local materials as well as native flora and fauna, creating a striking—and sustainable—wellness retreat, complete with discreet solar panels overhead.
Spaces that Renew and Restore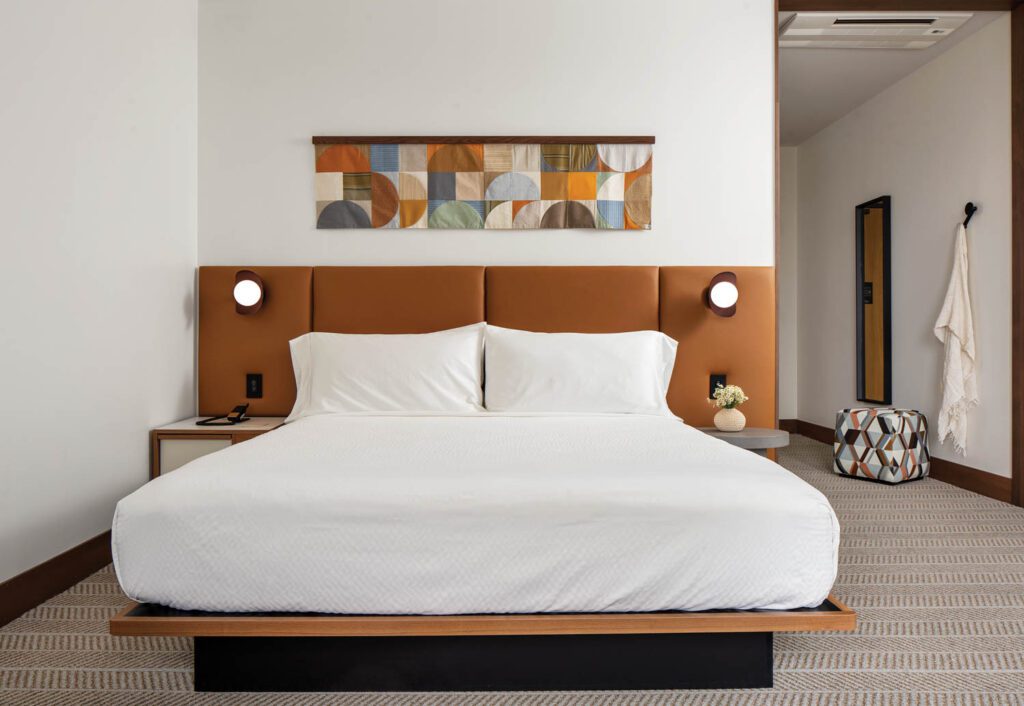 Who doesn't want to be surrounded by dreamy design that invites renewal and restoration—for people and buildings, that is! From Rottet Studio's adaptive reuse of a historic mansion in Houston, which now functions as a five-suite hotel, to Dutch East Design and Becker + Becker's Hotel Marcel New Haven, Tapestry Collection by Hilton, which breathes new life into a 1970s Brutalist structure by Marcel Breuer in Connecticut, these spaces are both inviting and iconic.
Room Accents with Personality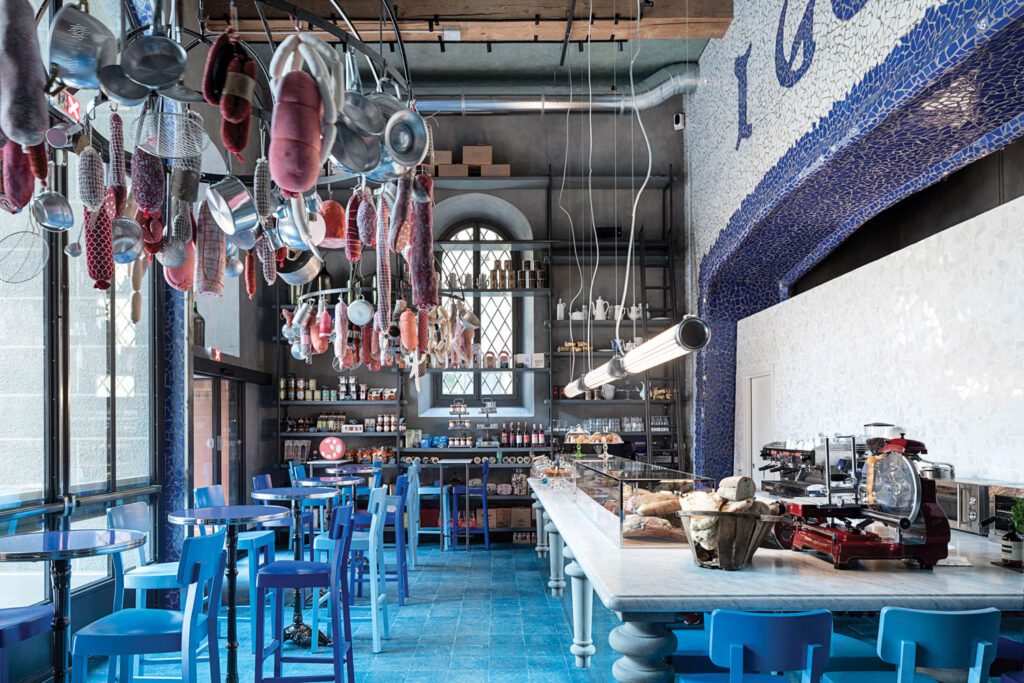 The pandemic offered ample opportunity for introspection and now there's no holding back when it comes to enlivening interiors. This design trend is on display in Otto Studio's 25hours Hotel Piazza San Paolino in Florence, Italy, which takes inspiration from Dante Alighieri's epic poem, La Divina Commedia. The hotel, which is part of a larger chain of lifestyle brand properties, sought out a quirky and elaborate design. "When do you hear 'quirky' as a way to frame a whole hotel chain?" Allen asked the crowd with a laugh.
Residential Design with Hospitality Amenities and Art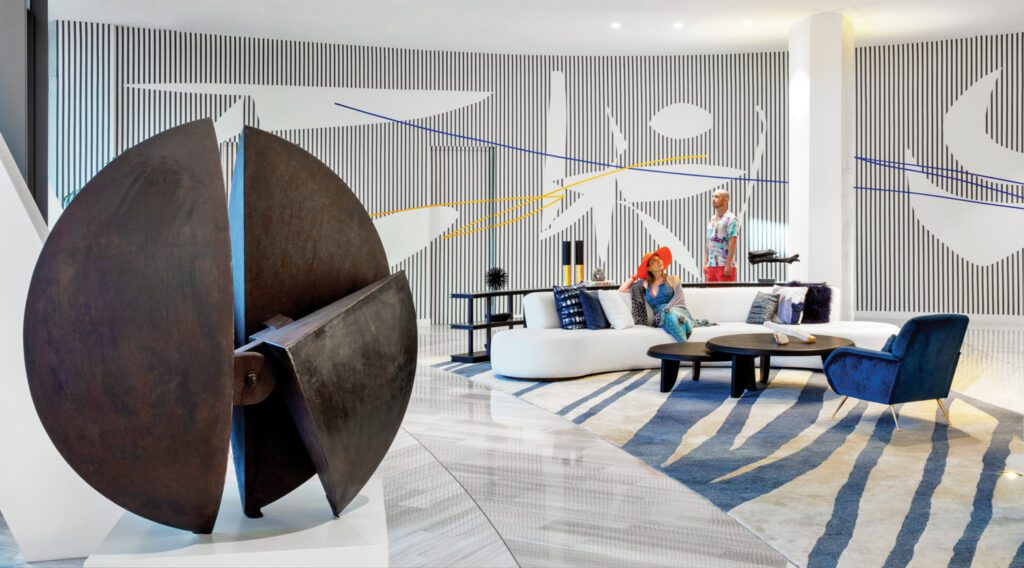 Mixed-use buildings need an anchor to ensure a constant stream of foot traffic, and more often than not, residential towers and hotels are proving to be exactly that. One Park Grove in Miami by OMA and Meyer Davis showcases the type of design that's possible when thinking outside the box—high-end art meets residential units meets top amenities—all with an inviting softness.
Hospitality Design… or is It?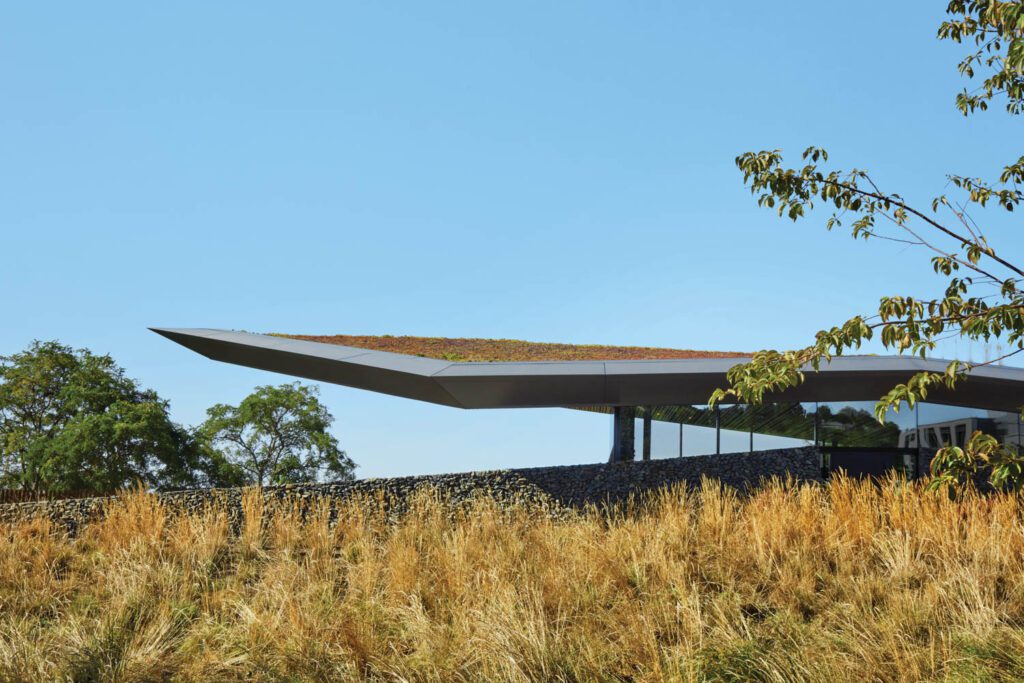 One of the most surprising design trends centers around spaces that trick the eye. Take the Prow, a single-story, 3,700-square-foot building by Aidlin Darling Design and Susan Marinello Interiors that seems ready to take flight. Situated on the Seattle campus of Expedia, the building blends in with the natural landscape, offering a retreat for employees with the aesthetic of a boutique hotel. "What is the future of the workspace?" Allen posited, a question circulating for some time now. "It's clear Expedia said: This is what's right for us and this is what's going to be our future—everyone is going to have a different idea about what's right for their brand." In other words, the future of design is sure to be more innovative and surprising than ever.
A special thank you to our event partner, New York Design Center, and showroom partners: Royal Botania, The Bright Group, House of Hackney, Andreu World, Groupe Lacasse, Okamura, Lepere, Amuneal, Crosby Street Studios, Sossego, Arc-Com, Stylex, Aristeia Metro, Keilhauer, Davis Furniture, Halcon.