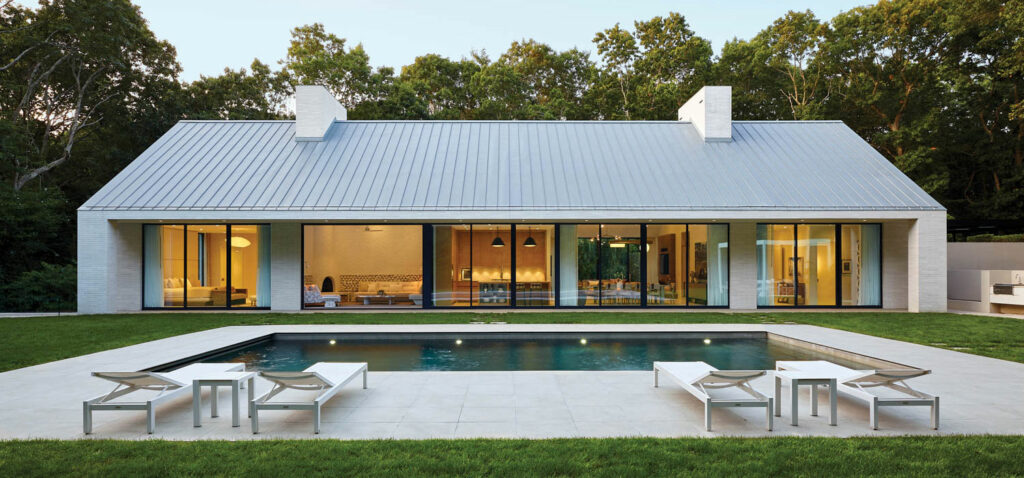 Inside Look: Dune CEO's Southampton Home by Sawyer|Berson
Over the past few decades, the New York architecture firm Sawyer|Berson has designed a bevy of houses in the Hamptons. Admired for their stylistic versatility, founding partners Brian Sawyer and John Berson have masterminded everything from stately Colonial Revival residences to bold, contemporary compounds. But never before had the studio worked on a home quite like the one proposed by Richard Shemtov for a wooded single-acre property in Southampton.
Shemtov, the CEO and founder of furniture company Dune, was looking to build a weekend retreat to share with his wife, Dominique, and their three daughters, who range in age from 14 to 26. He envisioned something modestly scaled, modeled after traditional gable-roof barns but in a rigorously pared-down style. Key inspirations were Herzog & de Meuron's Parrish Art Museum in nearby Water Mill and the Baron House in Sweden by John Pawson.
"It wasn't our typical commission," says Sawyer, who has known and worked with Shemtov for years. "It was an exercise in discipline, really, a fun puzzle to work out. We could fit a certain amount of program in the box." Adds Berson, "As it turned out, that was a deceptively simple idea, to coordinate the plan and section and make the entire composition sing."
A Southampton Home Three Years in the Making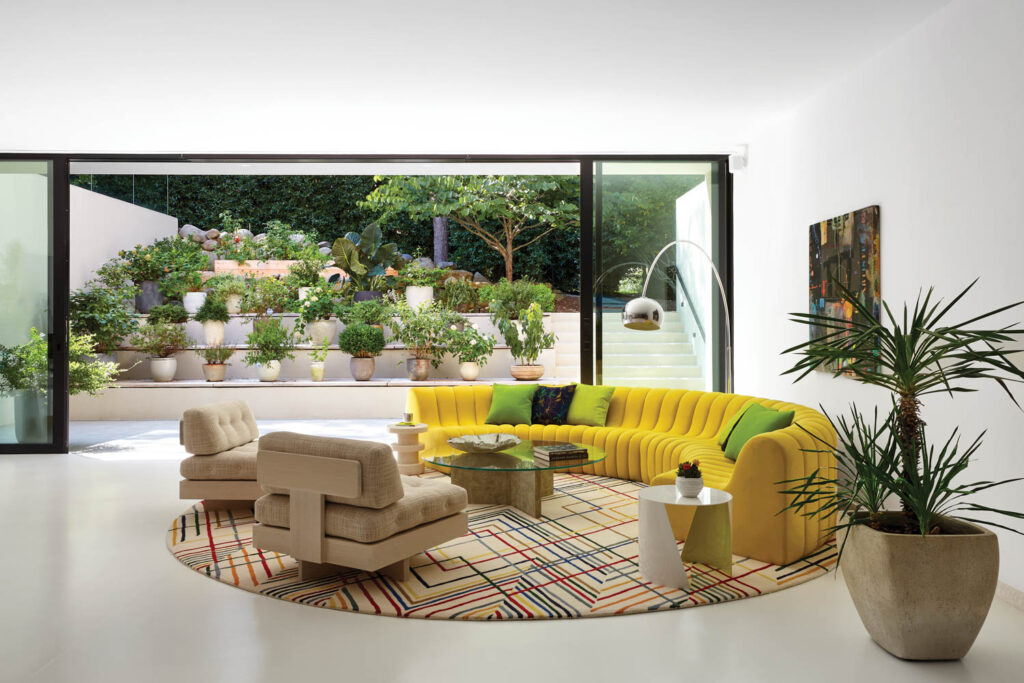 To create a crisp silhouette, Sawyer and Berson sunk one of the structure's two main levels entirely below-grade and devised the standing-seam roof, a weathered-gray zinc, so that it is flush with the perimeter edges and has hidden gutters. Expanses of 10-foot-high, black-painted aluminum–framed glass—most of which slide open—line much of the front and rear facades, while the rest of the exterior is clad in a distinctive recycled-glass brick.
The house's ground floor encompasses an open living/dining area, the kitchen, and four bedrooms. The loftlike basement level—housing several entertaining areas, Shemtov's home office, a laundry room, a gym, and a kitchenette—is completely column-free, which added significantly to the engineering complexity of the project. The house also expanded a bit as plans developed: A custom-fabricated carport was tacked on and room was carved out below the eaves to create a half level, a cozy attic den that can double as a guest bedroom. "It's the house we wanted," Shemtov says. "But we went way over budget and it took nearly three years to build."
Interiors are by Homeowner Richard Shemtov
A big chunk of that time was devoted to fitting out the 8,000-square-foot interiors. It's not uncommon for Sawyer|Berson to handle every aspect of a project—architecture, interiors, landscape—as can be seen in the duo's forthcoming monograph, to be published by Rizzoli this fall in advance of the firm's 25th anniversary. But in this case Shemtov oversaw the interiors himself, his first time designing a project of this scale. "Every inch of the house was considered and thought out, almost to the point where it was obsessive," he admits.
Architectural detailing was kept to a minimum—just simple baseboard trim and crisp custom millwork in select spots. In the double-height living area, Shemtov devised a striking fireplace surround in richly grained wenge and, opposite, built-in bookshelves with a hand-glazed faux-linen finish, their back panels lined with mirror or hair-on hide to add layers of texture. On the ground level, 8-inch-wide pine floor planks were treated using a wire-brushed effect and then treated to a milky glaze. "You walk barefoot on it and it feels like a massage," Shemtov enthuses.
All built-ins and seating and most of the tables were made by Dune, which employs some 60 full-time furniture makers at its New Jersey facility. Shemtov used a mix of Dune Collection pieces and original designs—some of which have since been added to the line, like the living area's amoeba-shape ottoman/table, upholstered in harlequin-pattern panels of coral leather, and the dining area's Donald Judd–inspired teal-aluminum sideboard. Downstairs, which offers billiards, ping-pong, Pac-Man, and pinball, two separate seating areas are anchored by exuberant Dune sectionals, one covered in a rusty-hued chenille and the other, a channel-tufted circular model inspired by Pierre Paulin, in a lemony suede.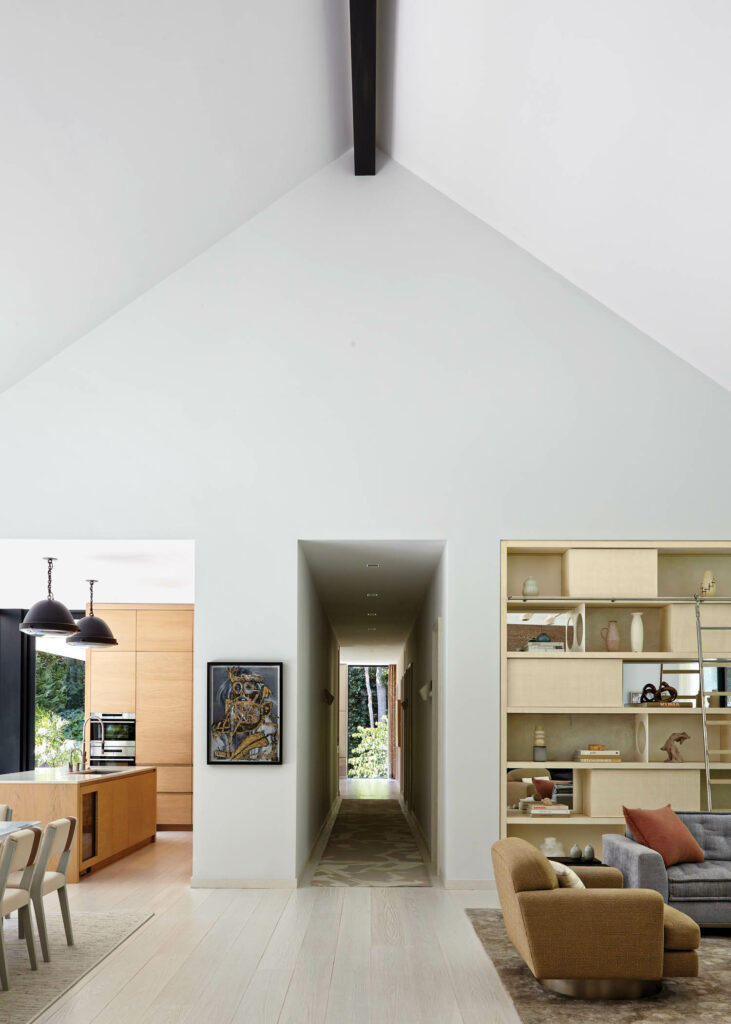 A Courtyard Garden by Sawyer|Berson Brightens the Lower Level
The art is mostly things the homeowners have collected over years, works by friends or that have a personal resonance. One new acquisition is the Bernardo Siciliano painting of a restaurant interior that hangs in the dining area. The scene felt distinctly familiar to Shemtov, who learned after he bought it that the artist had based it on Lincoln, a restaurant in Lincoln Center where Dune created a custom banquette.
To bring light down into the lower level, Sawyer|Berson, which oversaw landscaping, created a courtyard garden with a series of amphitheater-style concrete terraces that are arrayed with a profusion of potted plants. "I originally saw it as a kind of hanging garden with things tumbling down," says Sawyer. "Richard came up with the idea of lining it with pots, which I think is fun and punchy."
The focal point of the rear grounds is a minimalist swimming pool, surrounded by porcelain-tile coping and a sweep of precisely graded lawn. There's an outdoor kitchen and a poolside dining pergola, as well as a covered terrace that's become one of the family's favorite hangout spots. Shemtov imagines spending weekends and summers here with the girls—and, eventually, their families—for many years to come. "Labor of love is a commonly used term," he says, "but with this house, it resonates a lot."
Inside a Southampton Home by Sawyer|Berson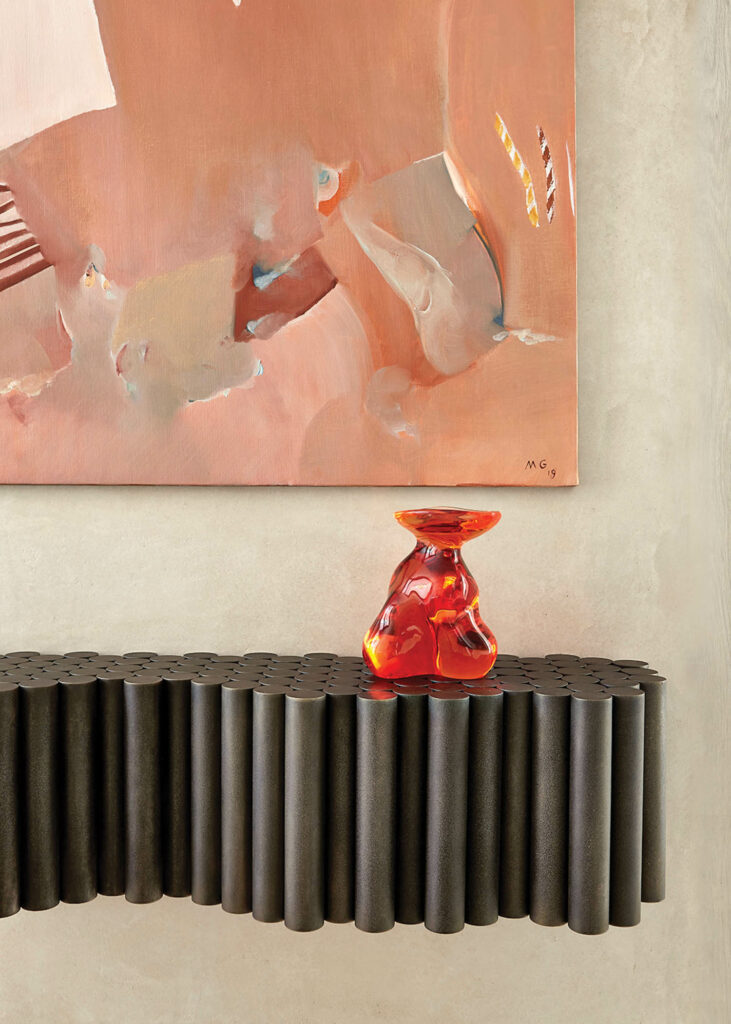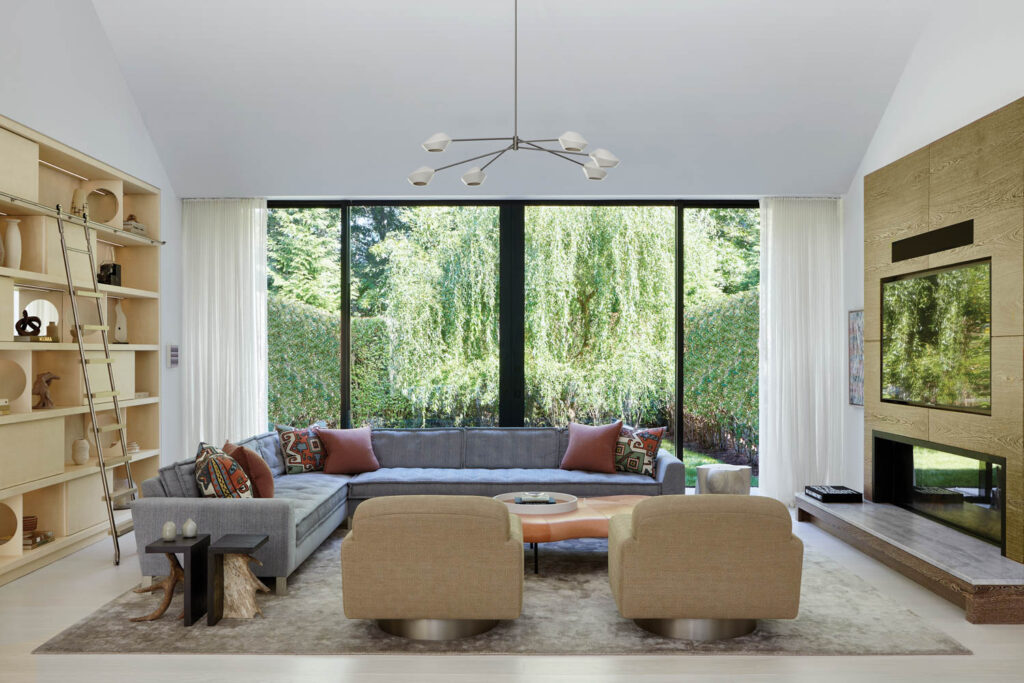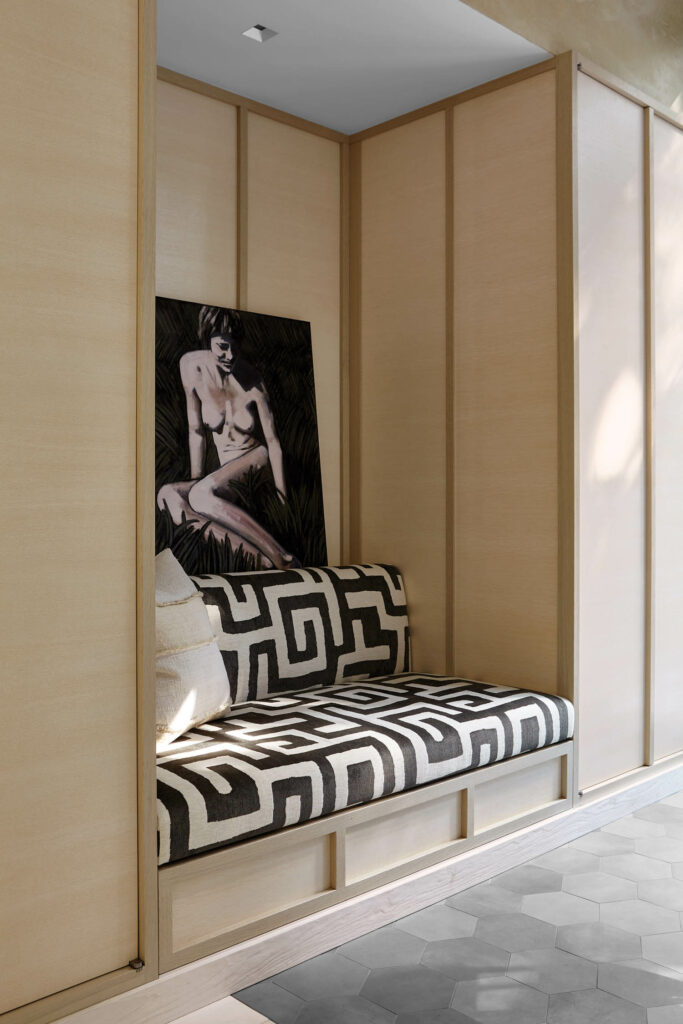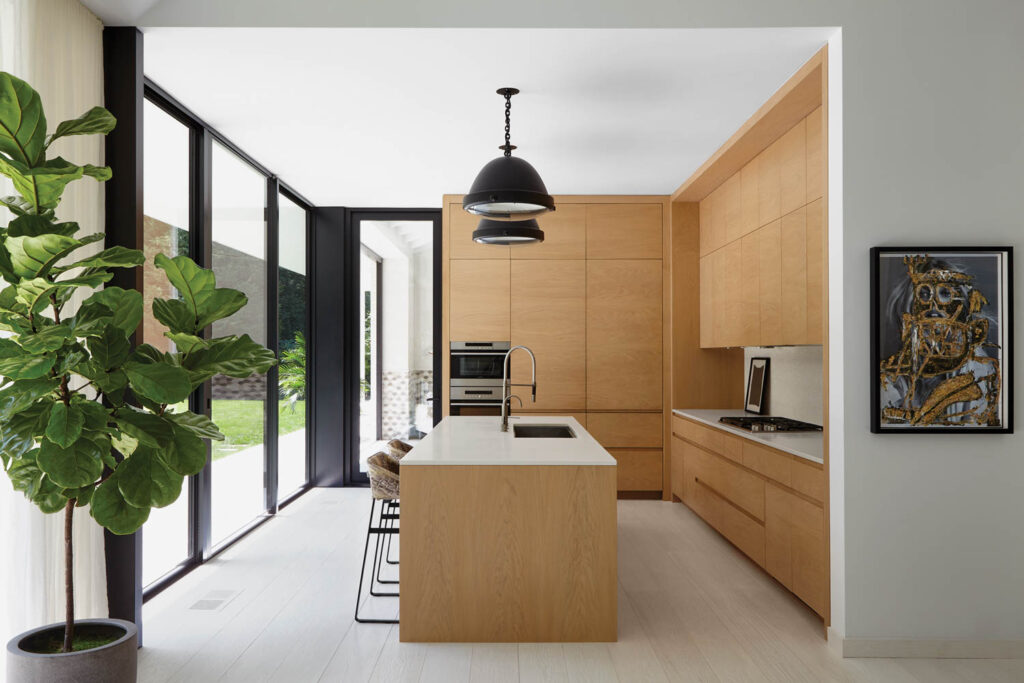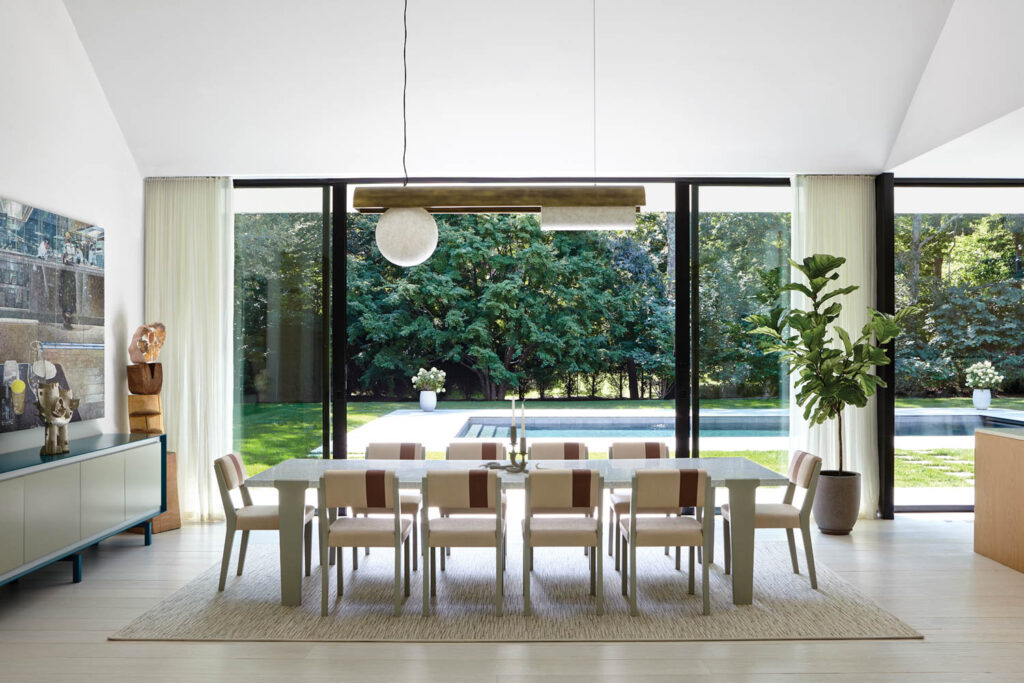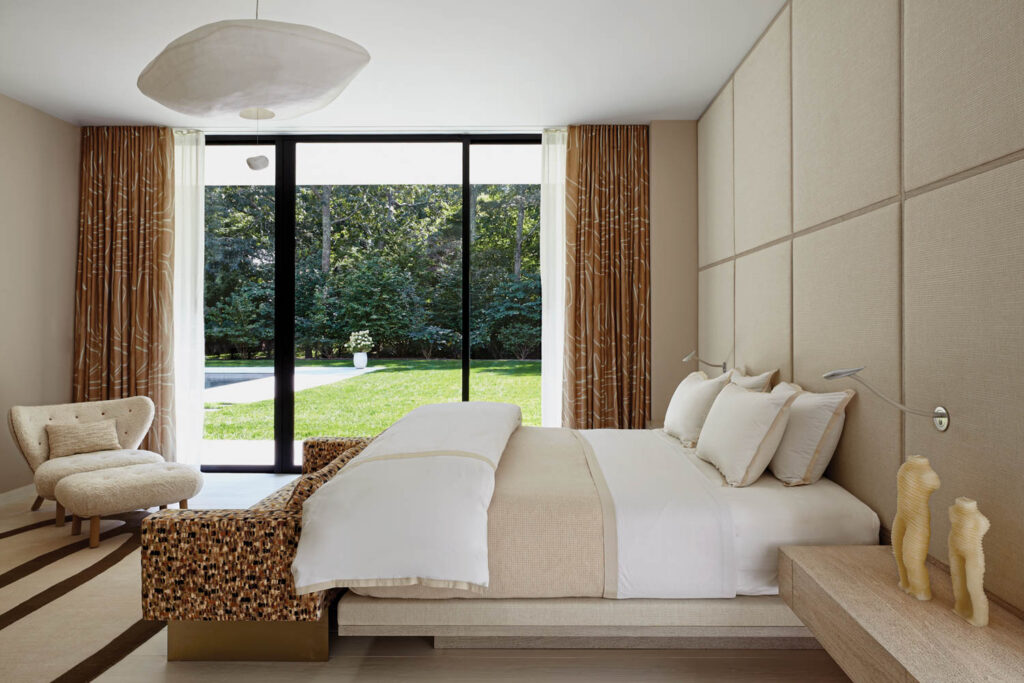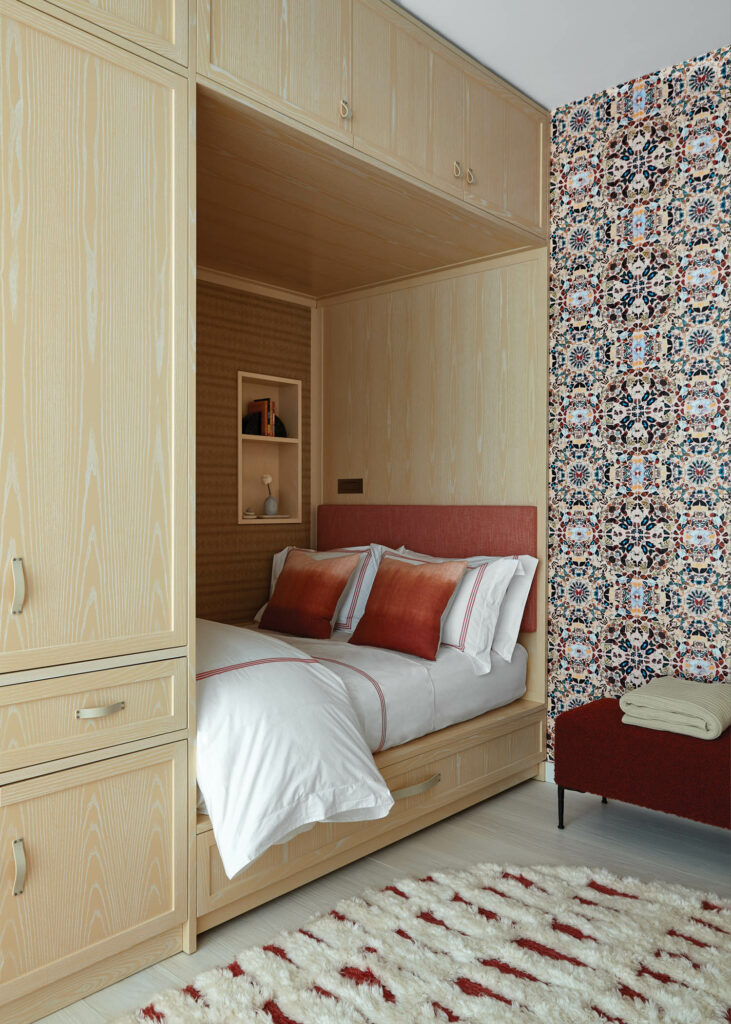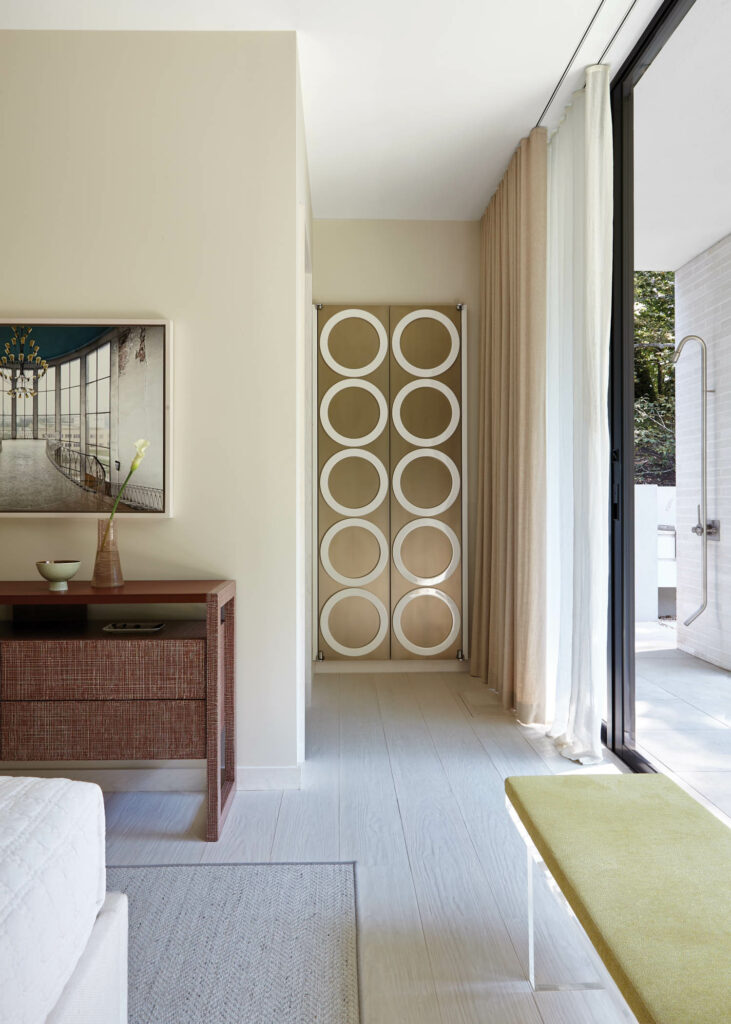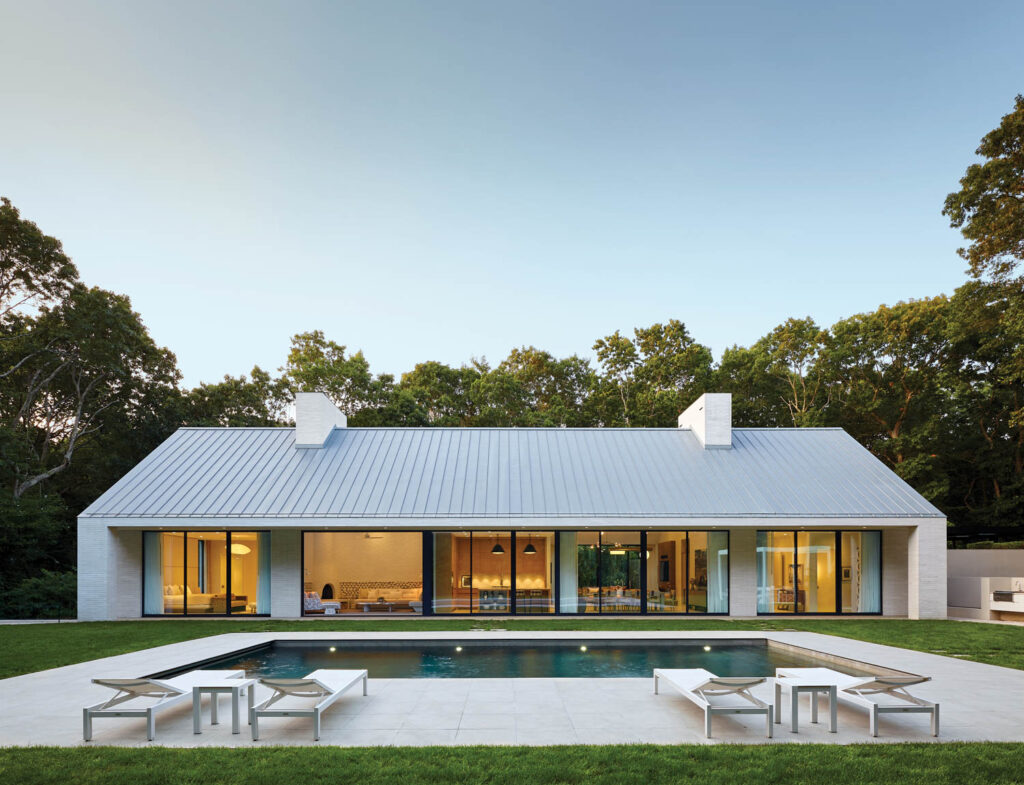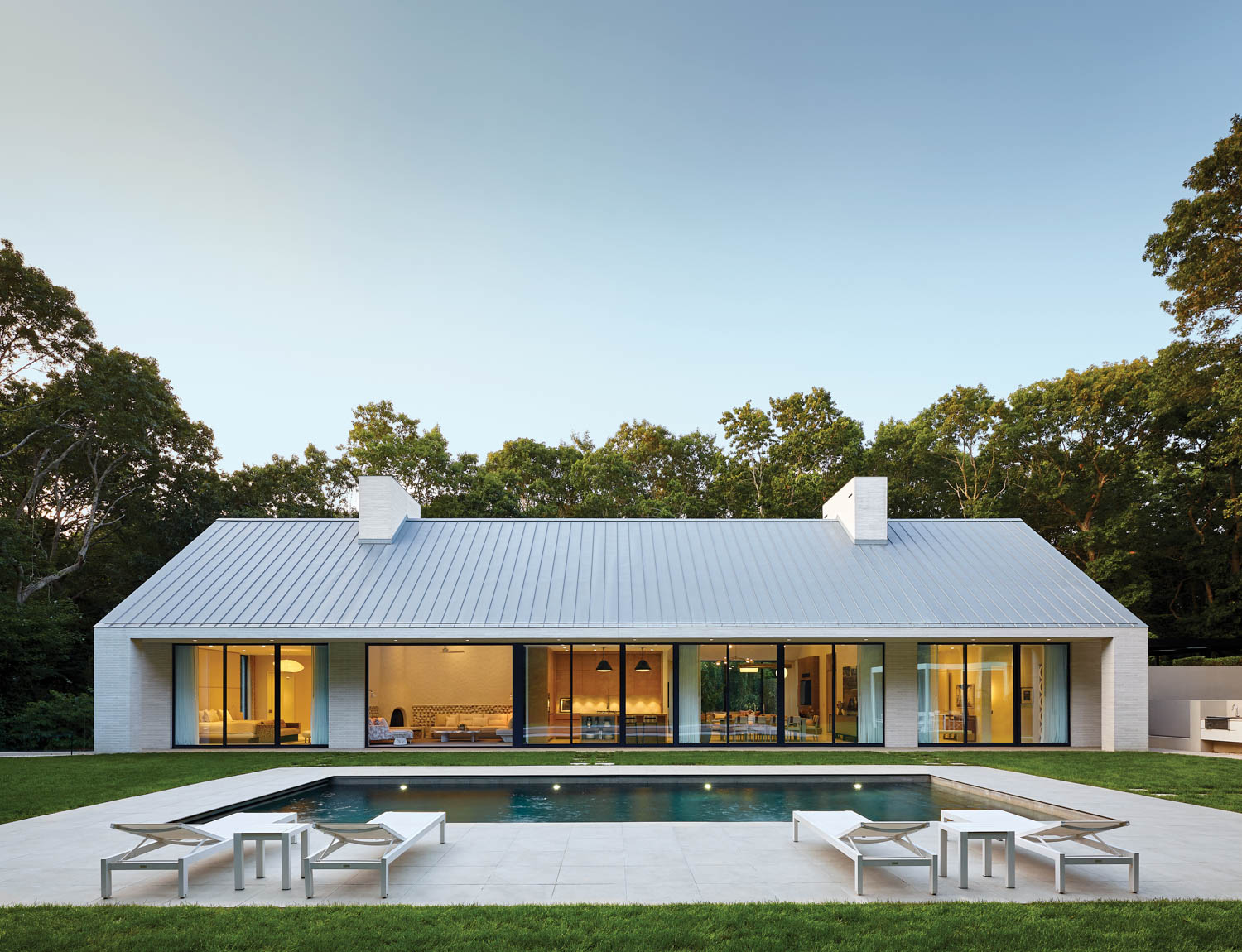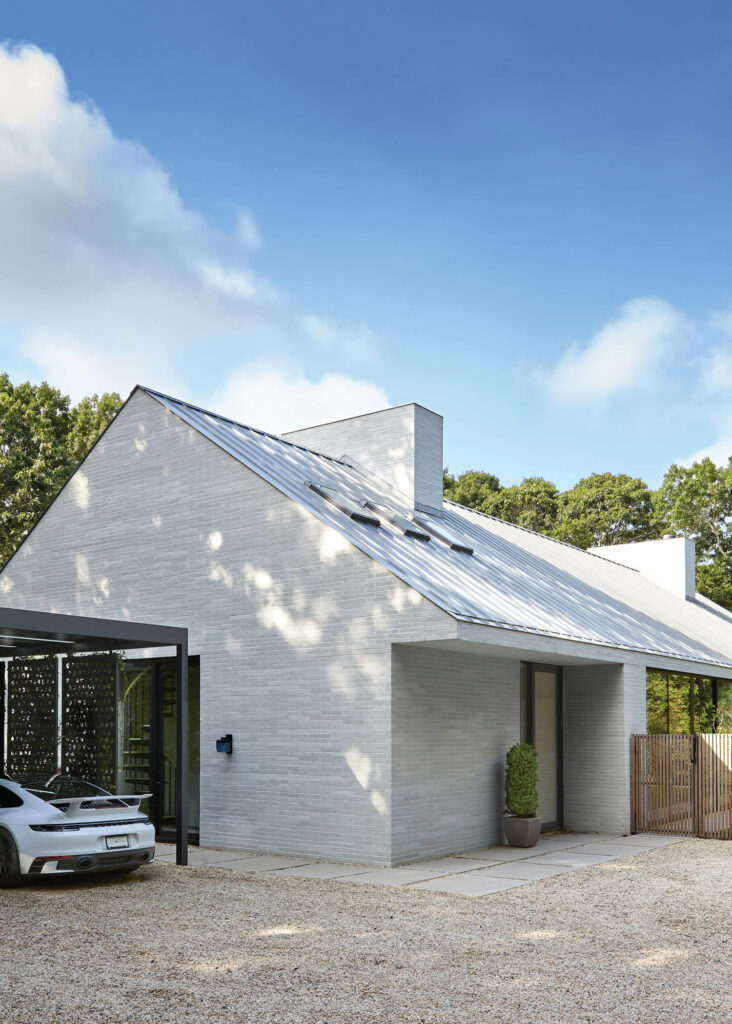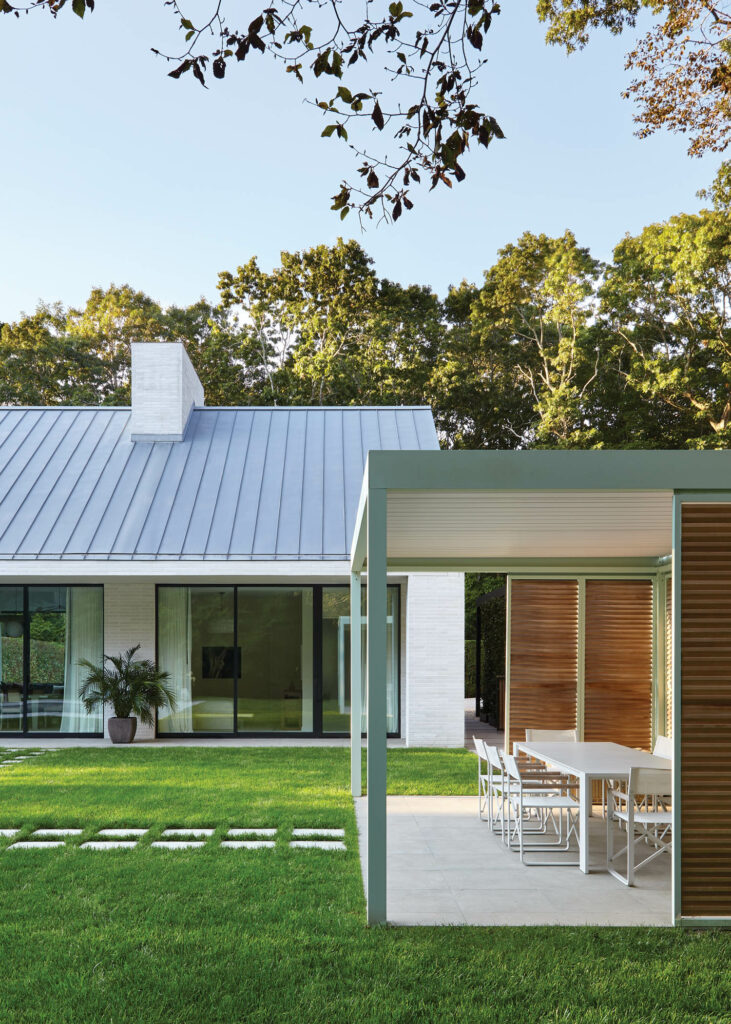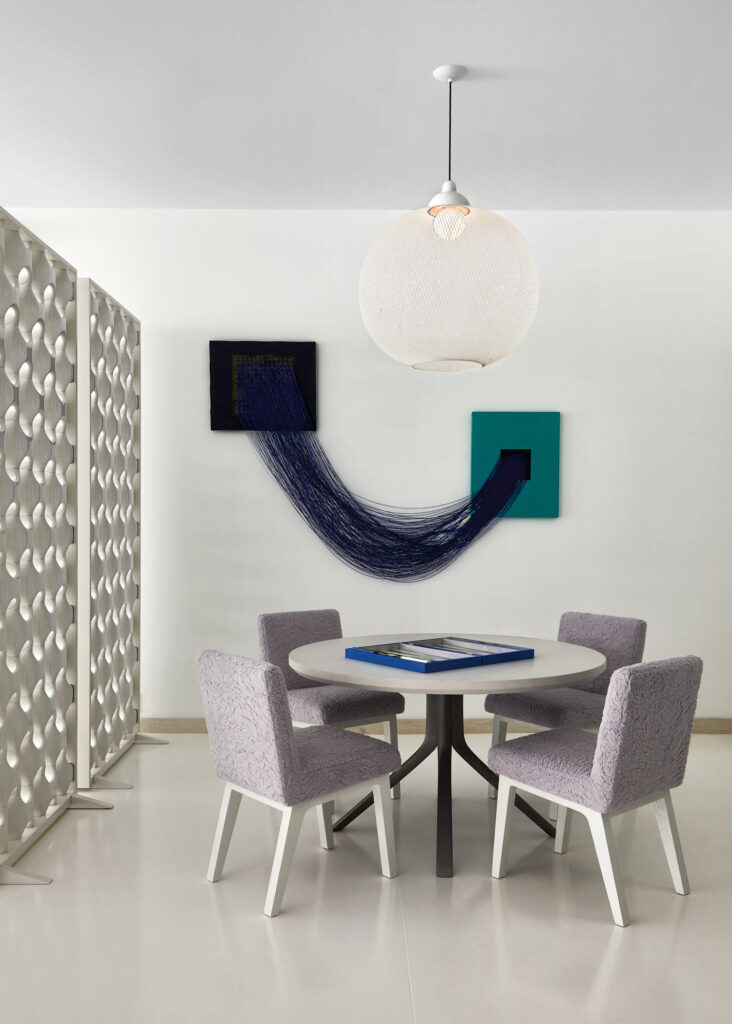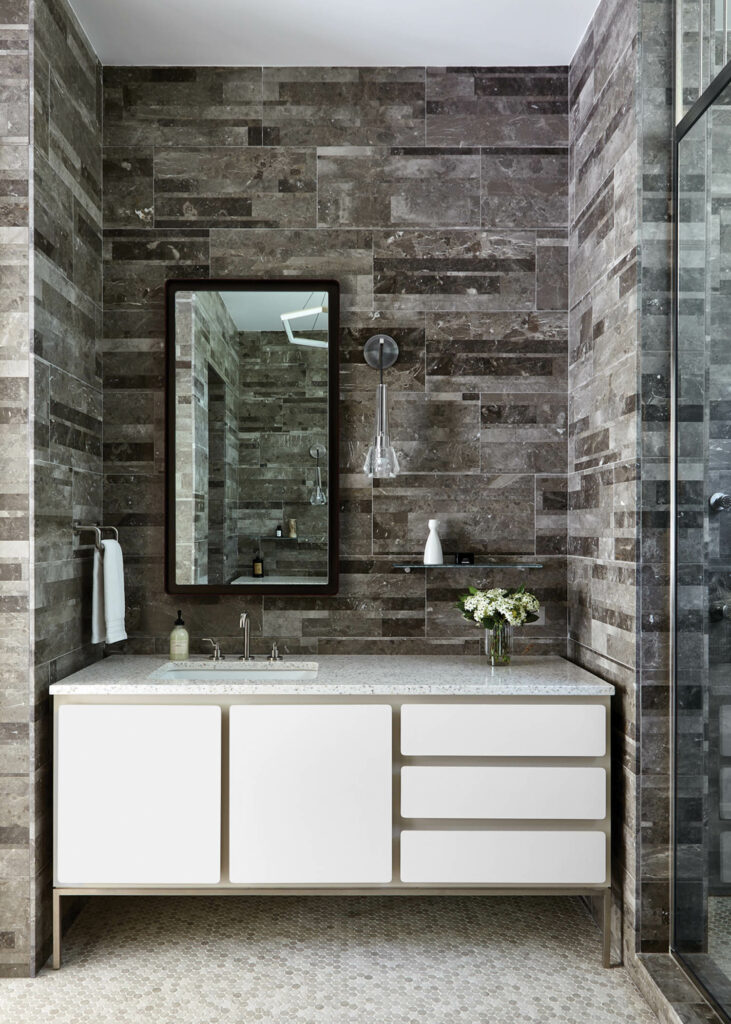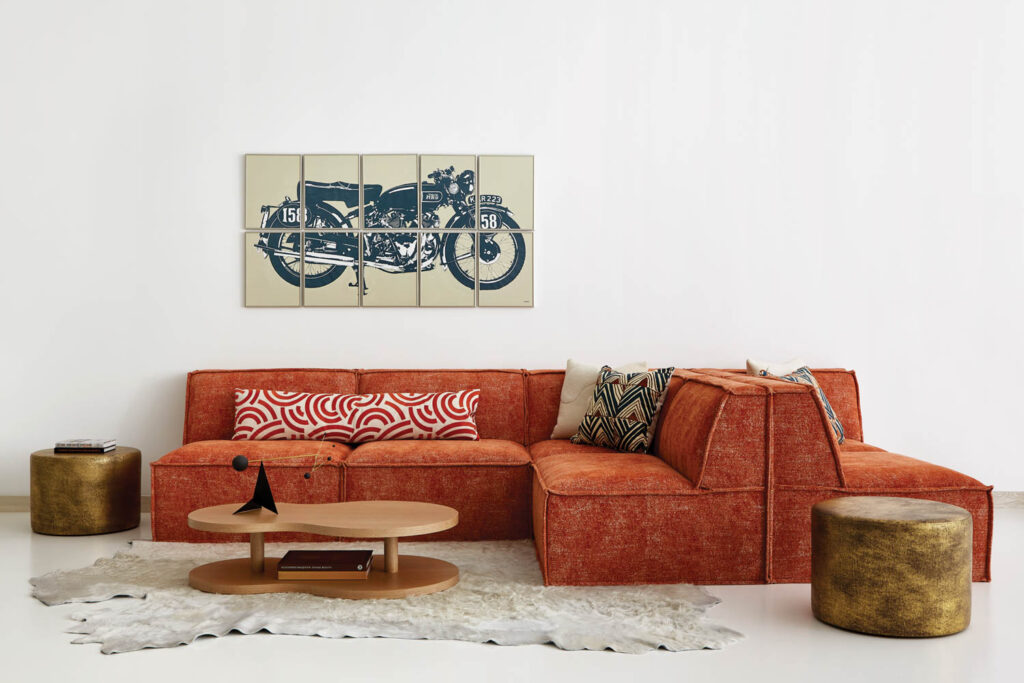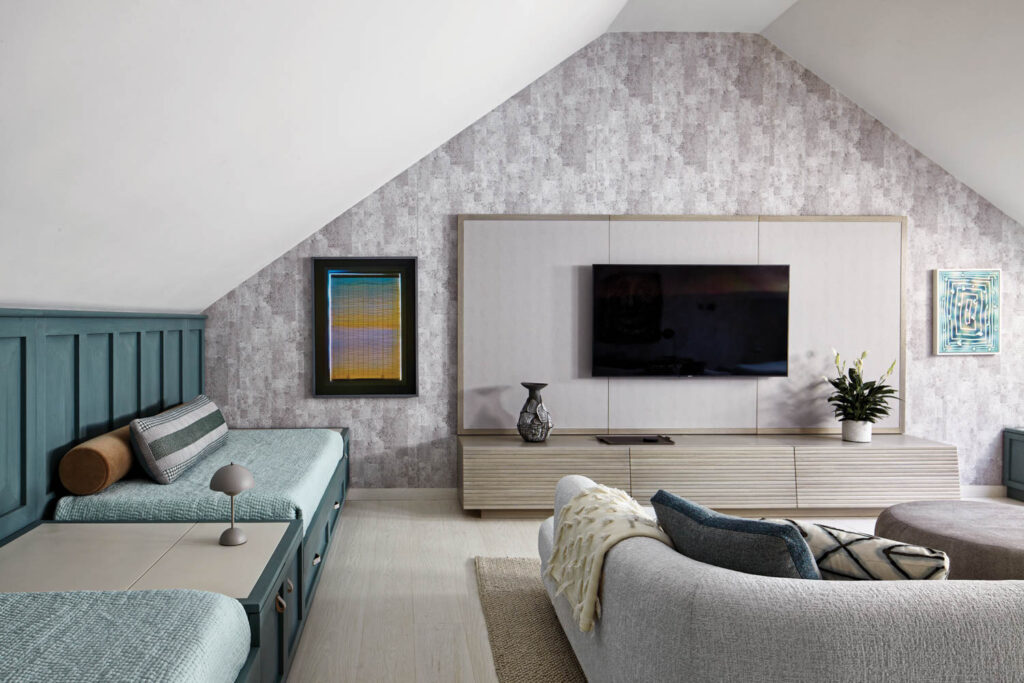 PROJECT TEAM
PRODUCT SOURCES
FROM FRONT
THROUGHOUT