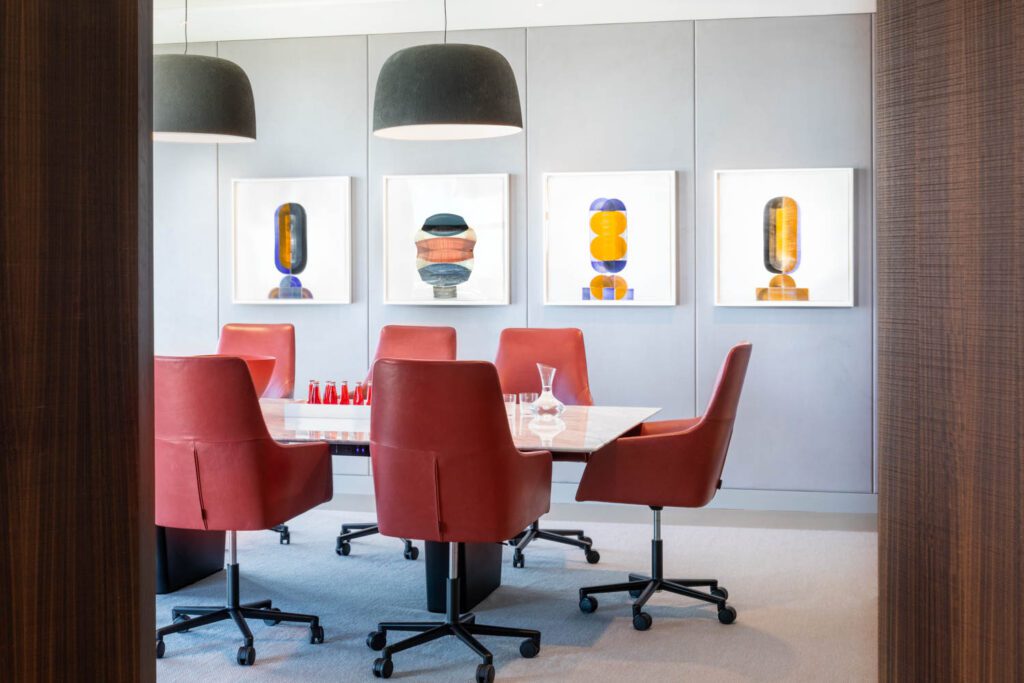 Elkus Manfredi Architects Designs an Artful Office Overlooking the Boston Harbor
To refresh a 20-year-old office with sweeping views of the Boston Harbor, Elkus Manfredi Architects took a collaborative approach, soliciting input from the employees who work there. As part of this co-creation process, the design team collected and analyzed data about how employees functioned within AEW Capital Management's existing office to inform its renovation, from measuring use of office seats to employee input.
Increasing access to natural light proved high on the wish list, as did curating a collection of artwork that energized the space and reflected the company's ethos. As a means of tackling the former, the team moved private offices toward the center of the updated, two-level floor plan and positioned workstations and collaboration areas near the windows, making harbor views accessible to everyone. The design analysis also made clear that private offices could be downsized, given that these are primarily used for one-on-one meetings, which freed more space for communal areas. "Our research had provided important information that drove the design—information we couldn't have learned otherwise," shares Elizabeth Lowrey, principal of Elkus Manfredi Architects.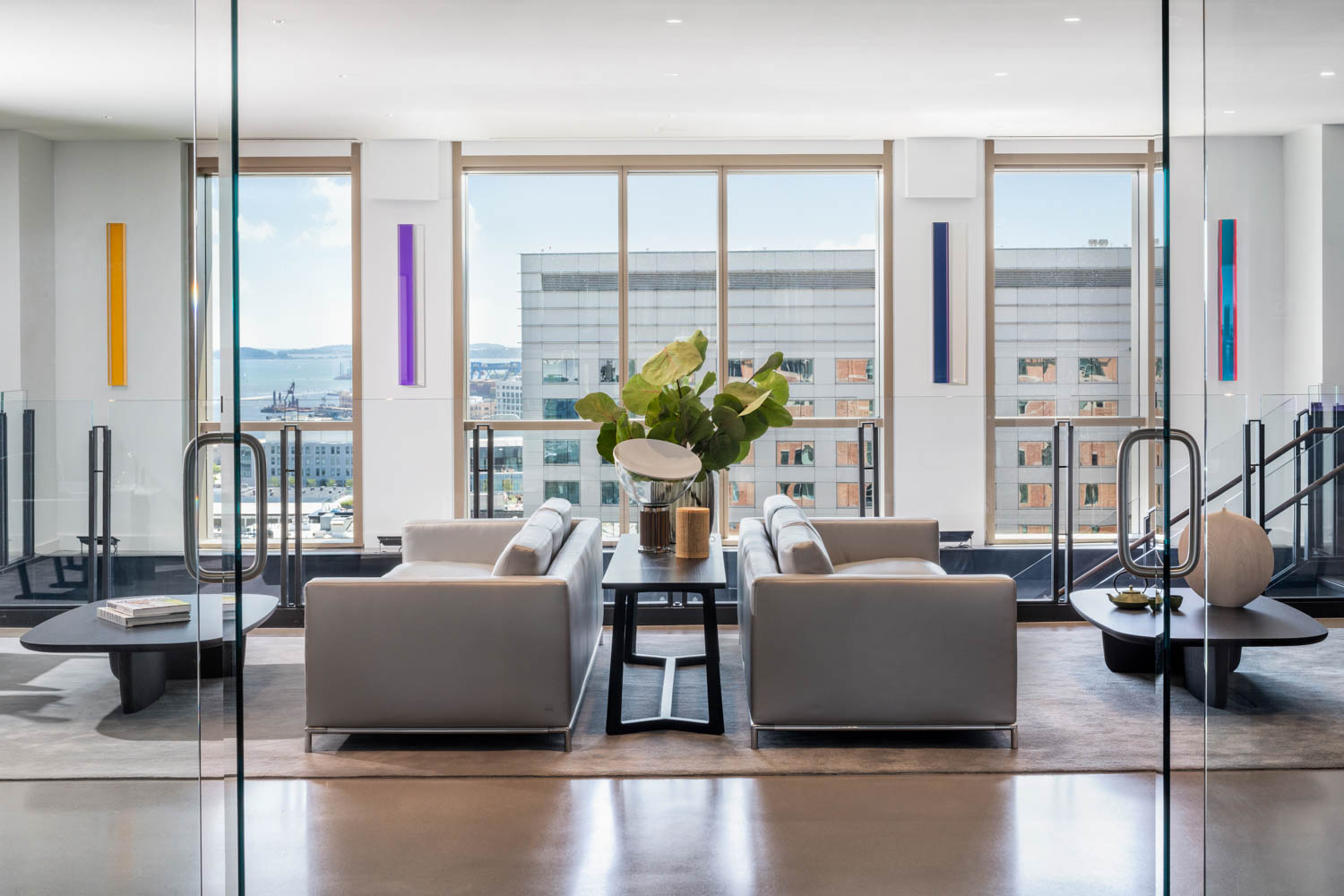 As for the artwork, the designers worked with AEW leadership to curate a collection of original, mission-focused pieces, which includes the HELP Portfolio representing 16 artists, each of whom donated a new limited-edition print. All profits from the purchase of the prints went to underfunded charities selected by the artists involved. "What surprised us most was how much AEW's employees have embraced the art collection, and how integral it has become to their experience," adds Lowrey. "The AEW employees are saying 'Look! This is so cool!' They're proud of the artwork, they're owning it, they're intrigued and engaged by it, they can tell the art's stories."
The office features a neutral palette that allows the artwork to pop while creating a dialogue between the industrial accents and modern finishes throughout. The resulting space is comfortable yet sophisticated with a bit of an edge—what other workplace includes communal, employee-customized "back porch" areas with sweeping city views? Not to mention an in-house café illuminated by layered ribbed glass pendants and a fitness center with spalike changing rooms. Every design detail serves a purpose, ensuring employees feel at home while at work.