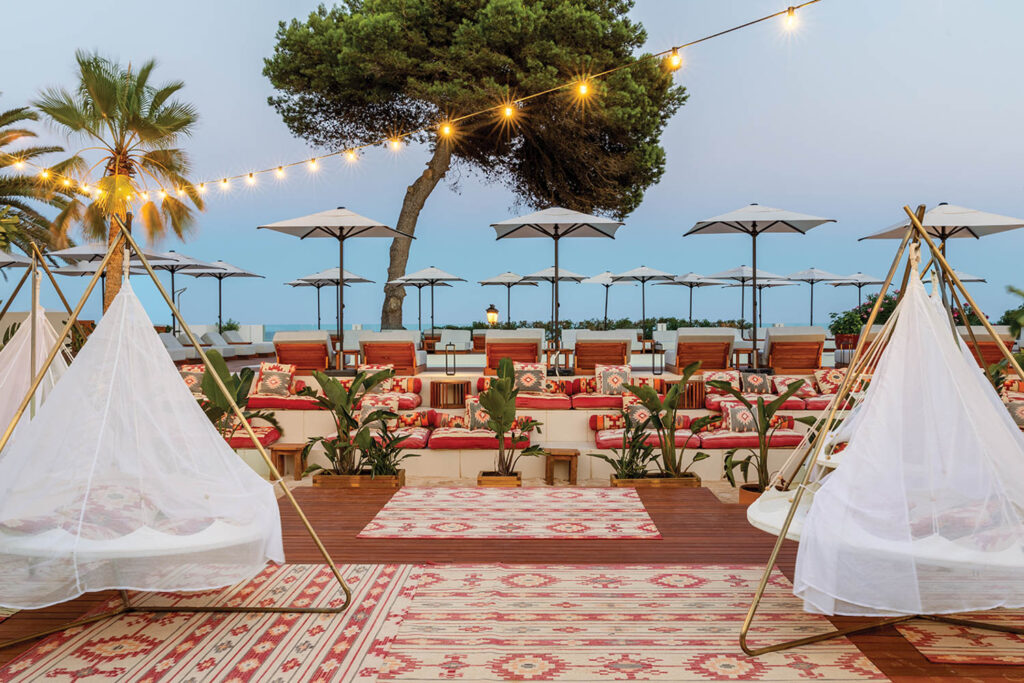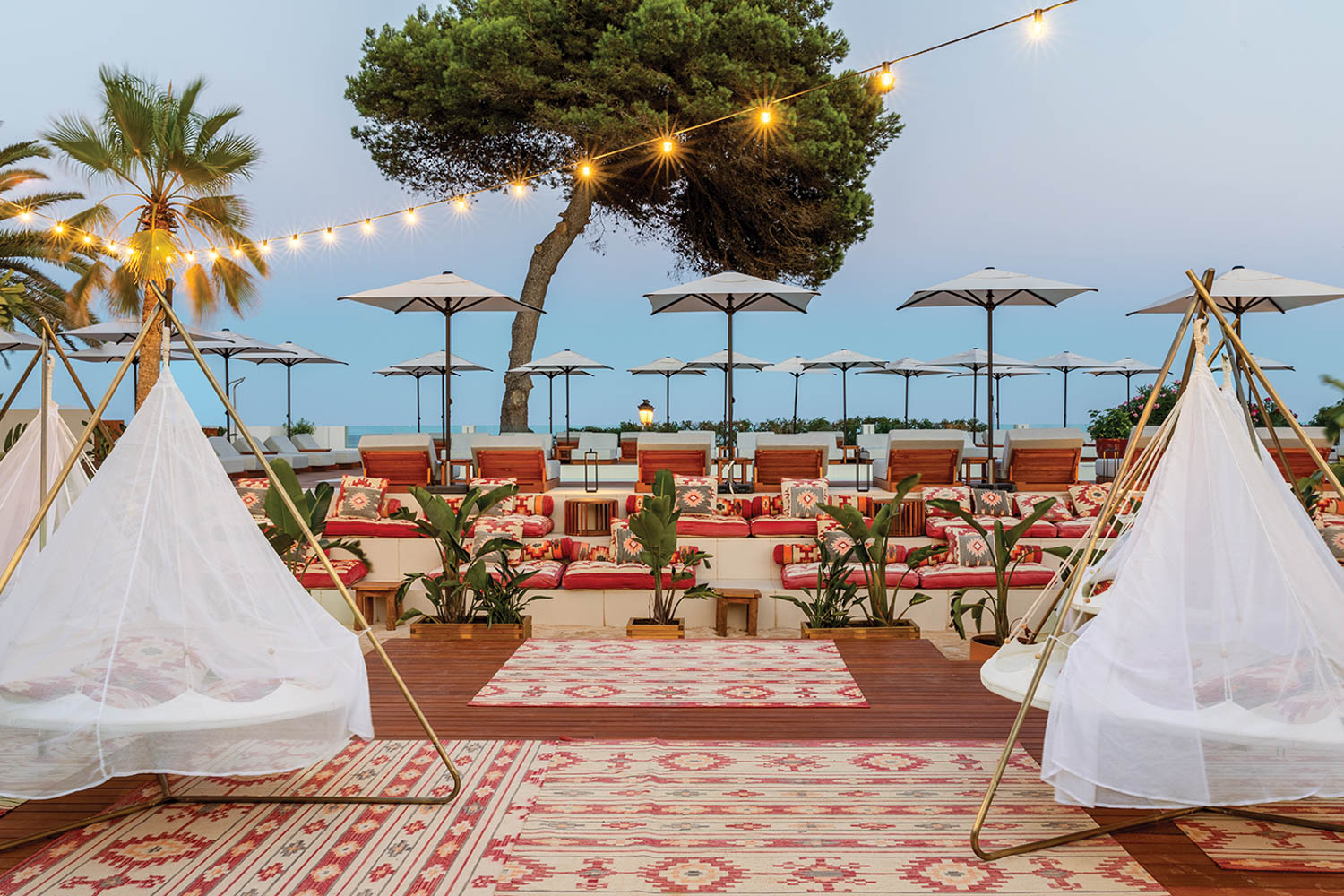 6 Experiential Hospitality Properties Around the World
There's nothing sleepy about these experiential global properties, which invite guests to commune with nature—and each other.
Design Destinations Worth Exploring
Beach Club at the Sanya Edition, Marriott in China by Various Associates
At the first property in this country by Marriott's edgy-sophisticated sub-brand, a poolside lounge (with full bar) sited to nestle among existing trees is sheltered by a series of woven-bamboo canopies that act as sunshades by day and dramatic light reflectors during nighttime festivities.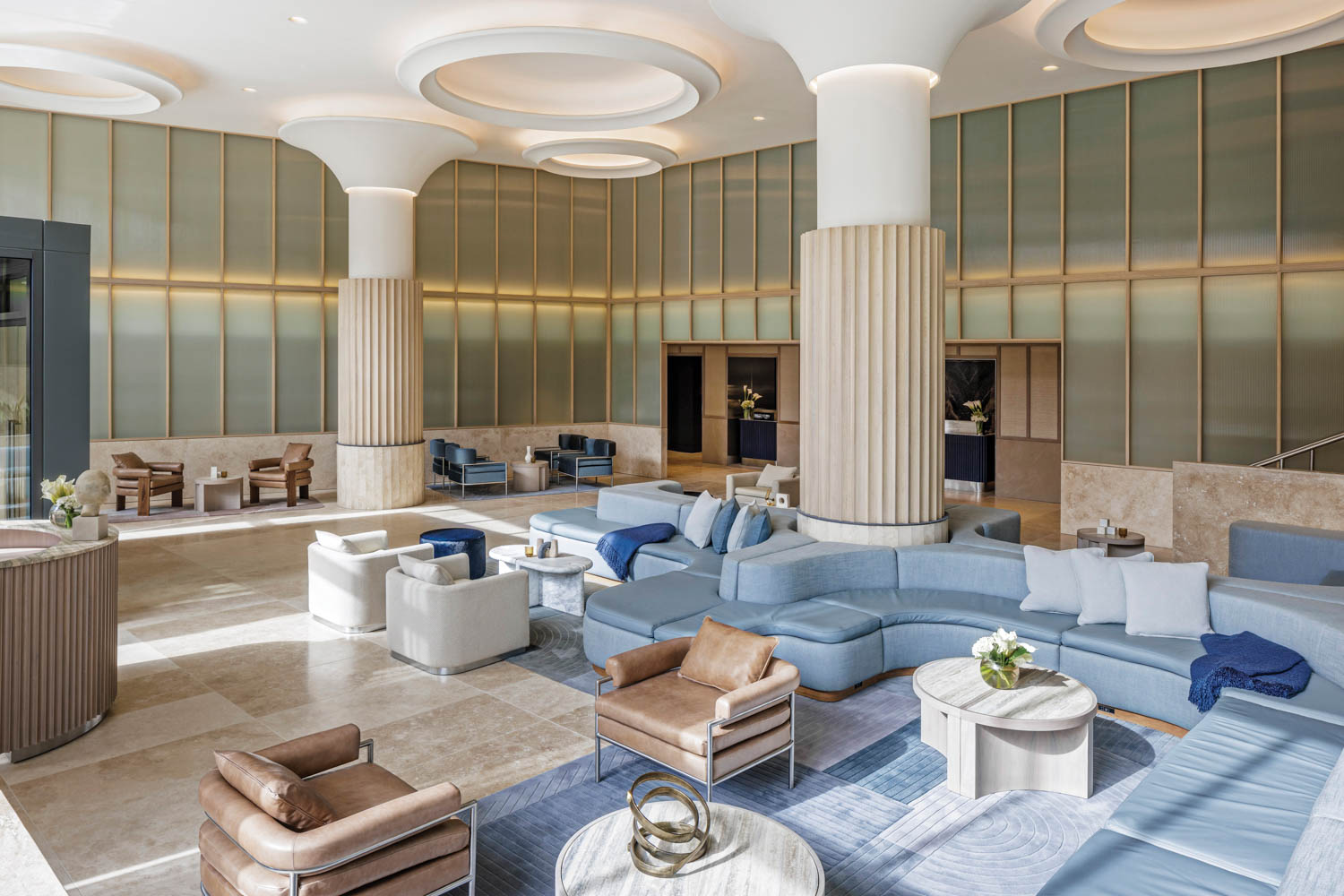 The hotel's guest accommodations by Rottet offer serenity and escape while its myriad INC-designed gathering spots convey a communal vibe—note the greenhouse-esque glass-enclosed lobby, the encompassing seating of Michelin-starred chef Nicholas Stefanelli's brasserie-style Le Clou restaurant, and the snugly sociable midnight-blue Vesper cocktail lounge.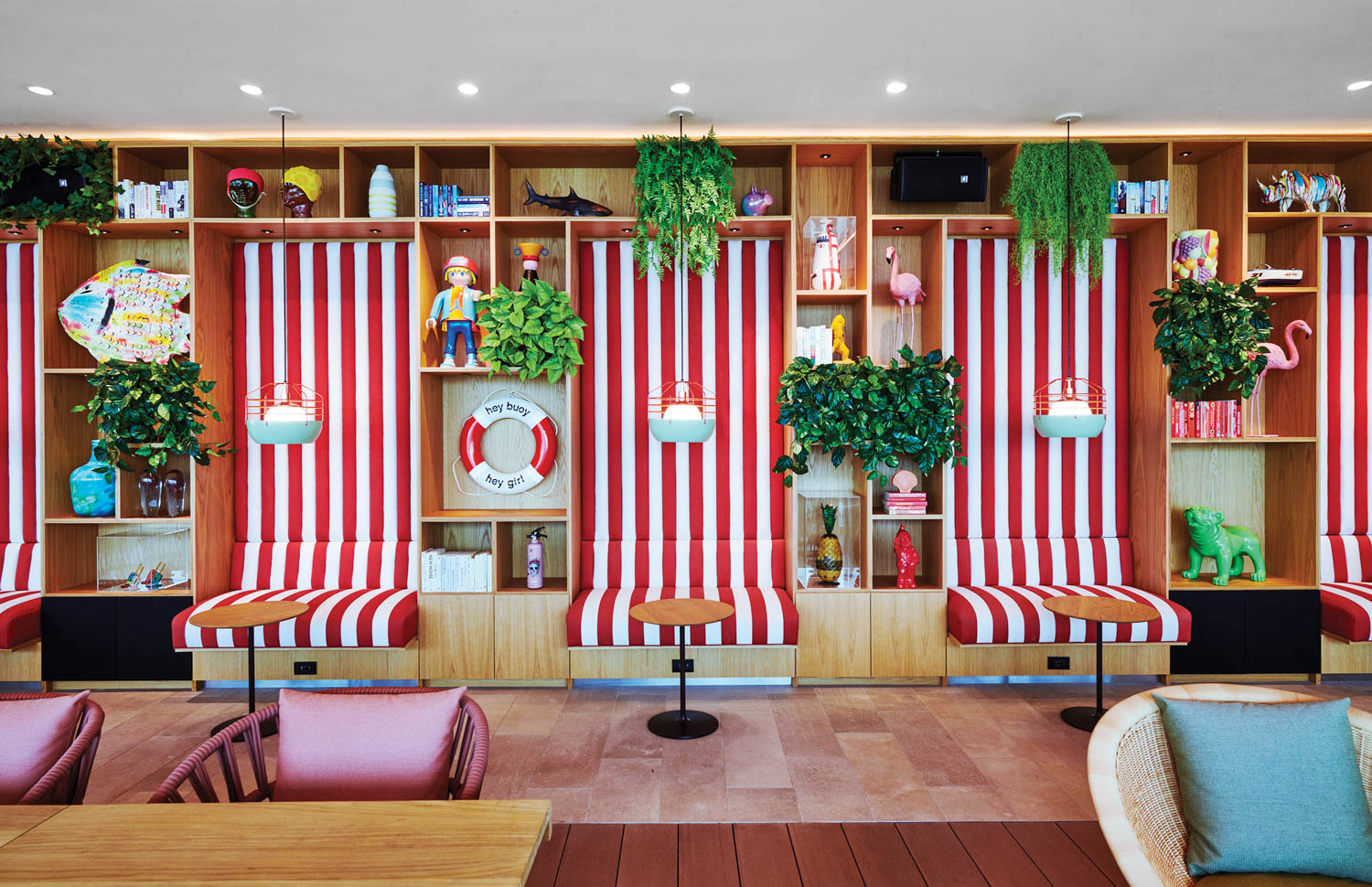 The international brand's second location in the city, at the $4 billion mixed-use Miami Worldcenter, celebrates affordable luxury—concepts not mutually exclusive here. Among the property's draws are a rooftop pool inspired by a cruise ship, seating nooks that look like beach chairs, and a living room–like lobby filled with Vitra furnishings and—in a demonstration of regionalism—quirky art and accessories sourced via an open call to locals.
Eastwind Oliverea Valley in Big Indian, New York by Julija Stoliarova/Eastwind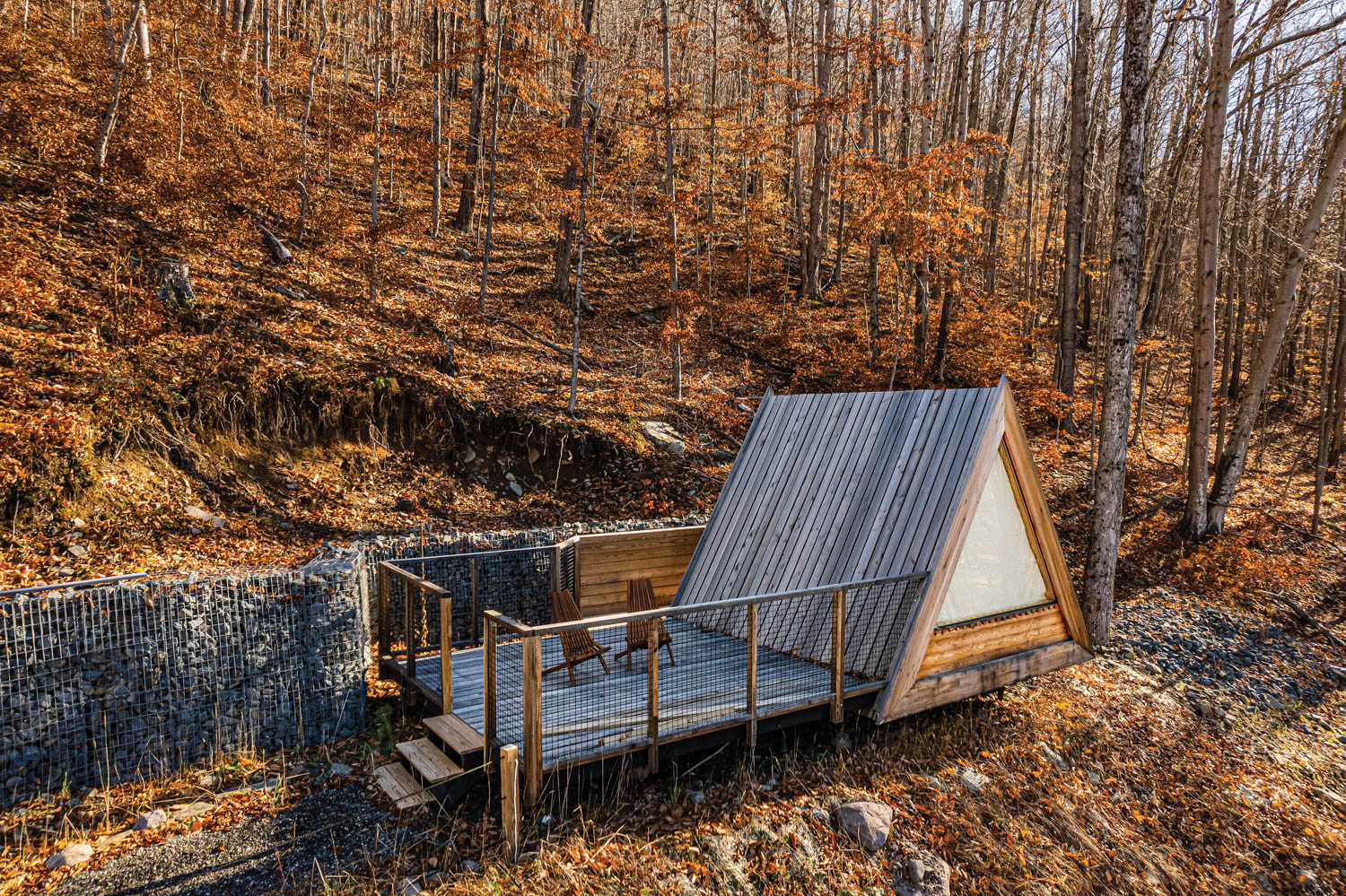 The third property from this glamping-minded boutique brand founded by a trio of hospitality veterans—chef/restaurateur Dan Cipriani and husband/wife duo Björn Boyer and design director Julija Stoliarova—boasts hygge-infused rustic-luxe suites and A-frame cabins with mini­malist, mid century–furnished interiors. Wood-barrel saunas, a firepit, and hammocks invite even more connection to the surrounding Catskills.
Hotel Riomar, Tribute Portfolio in Ibiza, Spain by Estudio Vila 13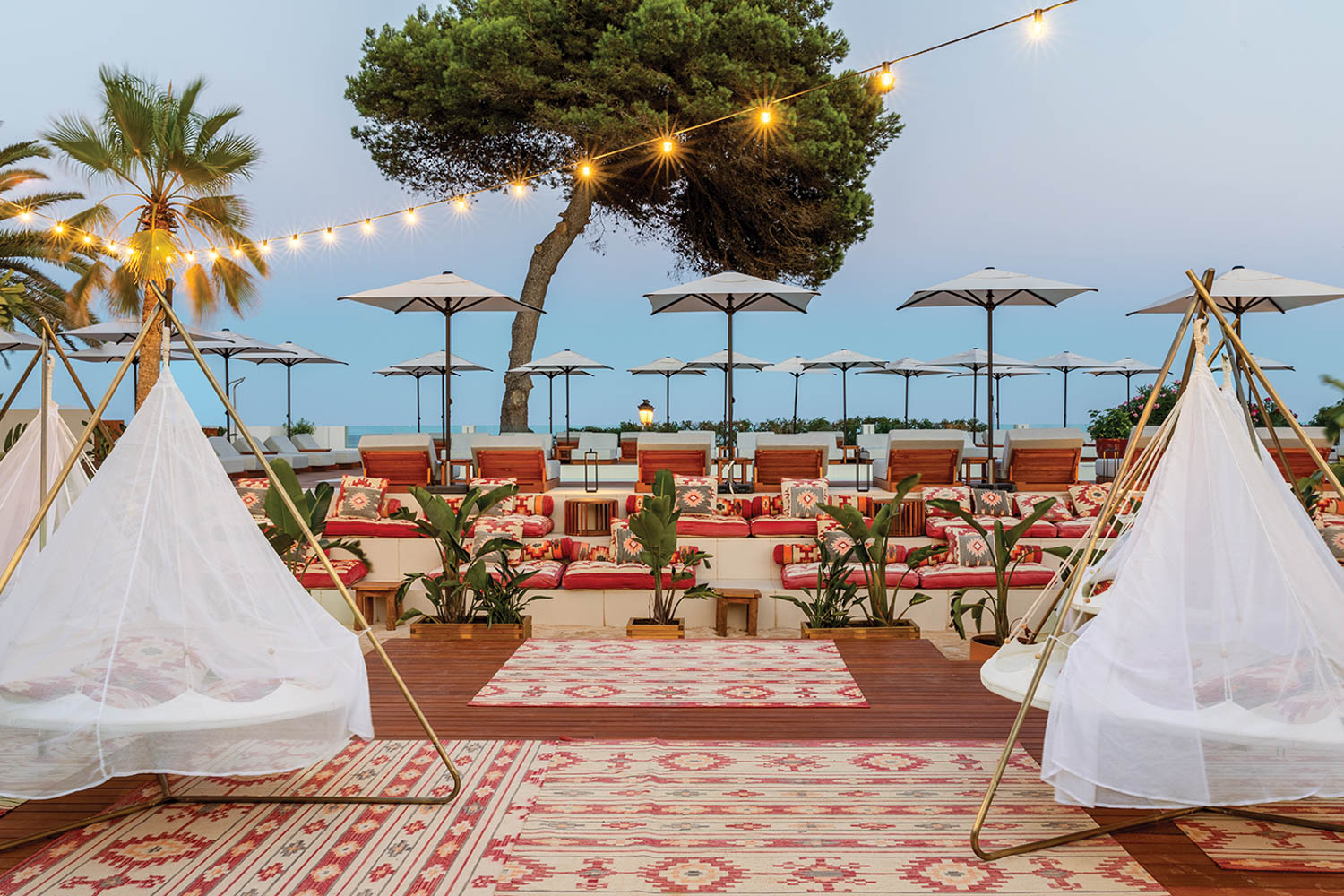 This beachfront hotel captures (and exudes) the island's sexy, laid-back vibe by way of an indoor-outdoor lobby, its wow moments being a porcelain-tile mural of nude beachgoers (painted by Portu­guese artisans) and a terrace for daytime sun-worshipping and evening revelries. Crisply modern guest rooms offer expansive views of either the Mediterranean Sea, the rural land­scape, or a 16th-century church.
Yiche Atour Automobile Concept Hotel in Shenzhen, China by BloomDesign 
An experience-based destination aimed at young travelers, the hotel is car-themed—from the front facade's metal grilles and neon arrows reminiscent of traffic signals to reception's scrap-parts installation and model cars and racing games in the guest rooms. Worth a drive-by is the giant circuit-board sculpture in the lobby and the retail setting with open shelving and circular fixtures.