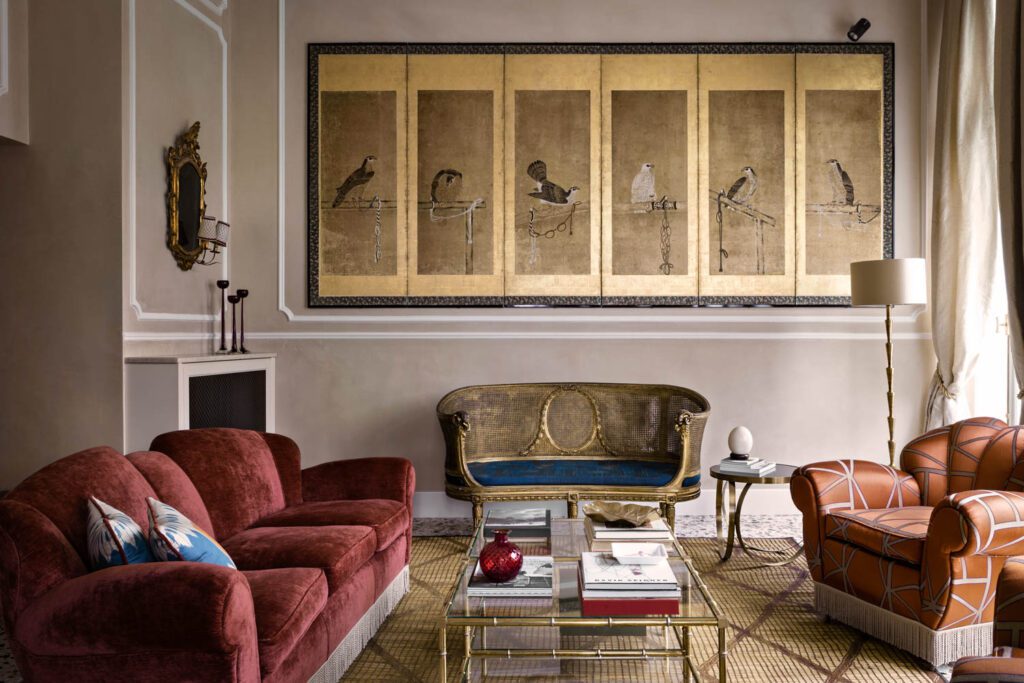 FNA Concept Designs a Stylishly Heady Venetian Apartment on the City's Grand Canal
"I design everything," states Francesca Neri, founder of Milan interiors studio FNA Concept as she dishes on her latest project during a visit to New York earlier this month. "Stairs, wardrobes, beds, doors, handles, windows, fireplaces, tables. I call it 'from arch to ashtray'." The interior designer, who lives in the Swiss-Italian alps, encourages her studio's 10-person team ("more a family," she demurs) to travel for inspiration. "It pushes the eye," she says. "If we all only look at the same things online, design will become flat." There's nothing flat or derivative about her recent Venice apartment for a family of five. Originally, the historic home was one large apartment located on the Grand Canal. FNA concept split it in two and the family retained one side as a pied-à-terre. The structure was in dire need of a refit: heating, cooling, mechanicals, the lot. What remained were the original design features, like the living room's circa 16th-century terrazzo floor that has become a rich palimpsest of eras as it has been added to over the centuries.
Unusually, Neri starts with materials before layout, and prefers to work with what is available locally rather than dream up an item then attempt to source it globally. "I'm lucky, because Italy is home to craft excellence," she says. "I describe the project to the craftspeople then invite them to interact with one another. This is the only way for everyone to tell a single story." Working with local and often antique goods helped with the project's on-time delivery—even though it took place at the height of the pandemic and across two lockdowns, with every material ferried in by boat (the only modality in watery Venice).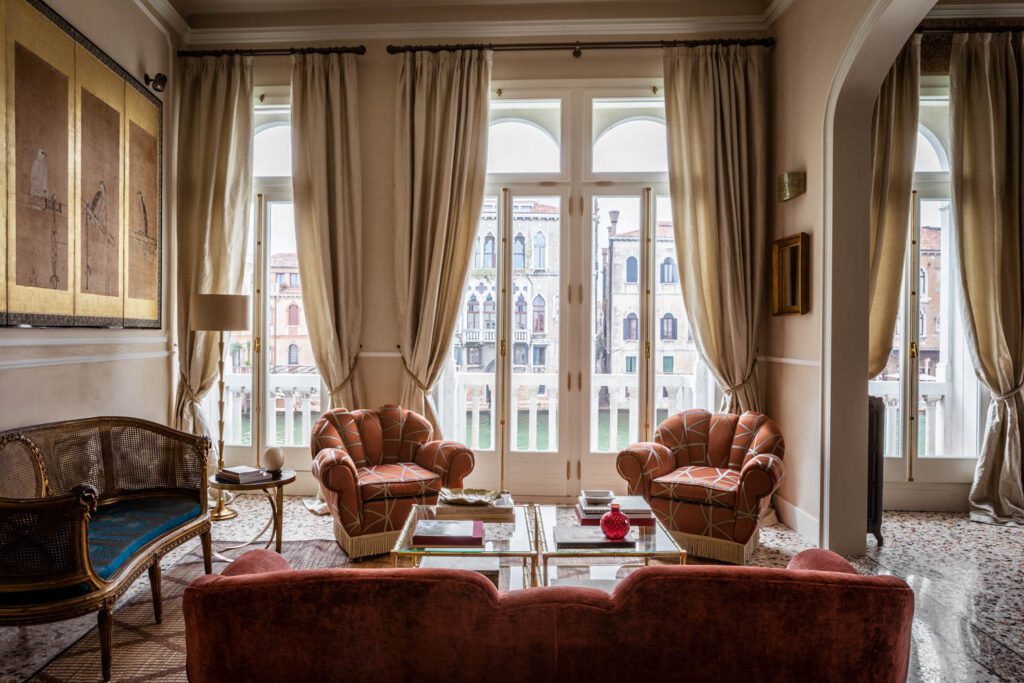 Neri is the former creative director of luxury linen company Frette but she also spent three formative years in architect Alessandro Mendini's studio, and counts the icon as a mentor. "He taught me the importance of detail and color," she notes. That legacy is apparent in the Grand Canal apartment's carefully balanced eclecticism of styles and objects. Most furnishings, like the living room's golden Vienna wicker settee, were selected with the client on trips to Mercanteinfiera in Parma and Marché aux Puces in Paris. Other items are custom, such as Murano glass objets or FNA's own brass and bamboo cocktail tables, and contemporary (see the sculptural Draga Obradovic console). Bedrooms are what Neri calls a fantasy of color: one red, one green, one blue, with lamps made from one-off antique fabrics painstakingly collected over time. It's all very Venice, but hardly stuffy. In the social spaces, Rubelli silk damask wallcovering and Pierre Frey fabrics pair with rugs from Morocco and a chanced-upon rare gilded Japanese screen that just happened to be the perfect size for the dining room wall. "Asian touches are often found in Venetian interiors," Neri notes. "That's the history of Venice: a port where everyone all across the world comes together."