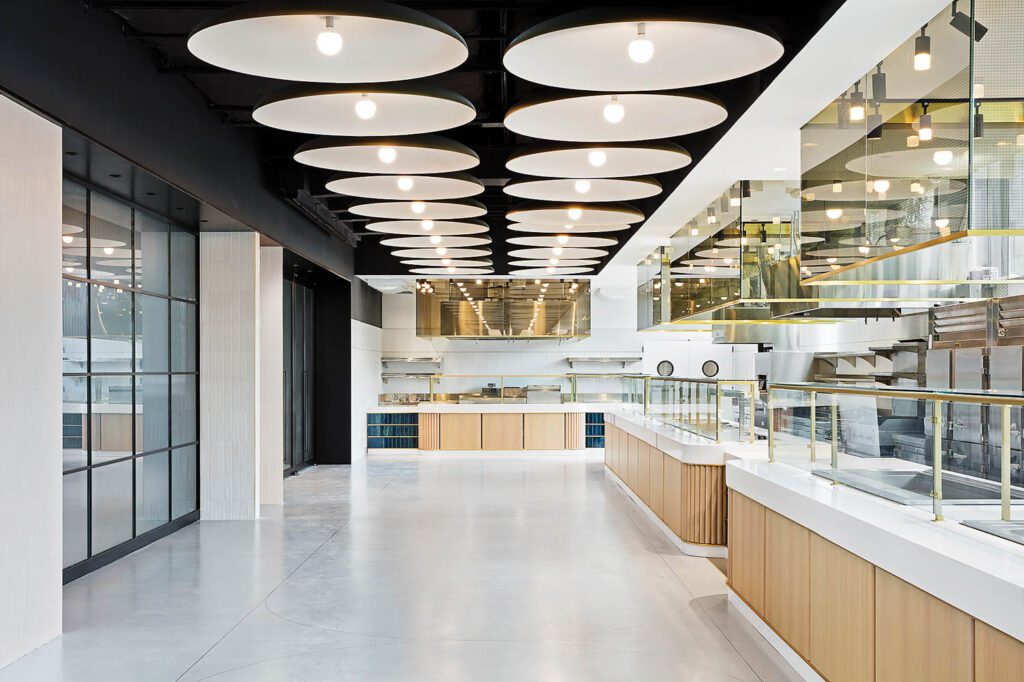 Fogarty Finger Takes Home a Best of Year Award for Dock 72 in the Brooklyn Navy Yard
2021 Best of Year winner for Corporate Cafeteria
The funky stretch of North Brooklyn shoreline that zigzags in fingerlike to form Wallabout Bay began its life as an innovation hub in 1801, when it was designated one of the country's first Navy yards. More recently, the since-decommissioned site has been reborn as a locus of tech companies and creatives, who've made adaptive reuse of its turn-of-the-century industrial warehouses. Today, the Brooklyn Navy Yard catapults into a new era with Dock 72, the first ground-up commercial office building to be erected right on the waterfront.
The 16-story volume, with base building design by S9 Architecture, sits on a skinny pier sandwiched between two former dry docks and culminating in a new ferry terminal. Codevelopers Boston Properties and Rudin Management tapped Fogarty Finger to conceptualize interior architecture—from FF&E to art curation—for some 60,000 square feet of amenities, including the lobby and adjacent ground-floor commissary/café.
Led by director Alexandra Cuber and associate director Candace Rimes, the FF design team sought to channel the industrial park's can-do spirit—in the form of locally made custom furniture and interior elements—and what they call its "nautical messaging": the unique rust-tinged, waterlogged palette and omnipresent visual language of ship details and graphics. The café manifests that concept in the form of concrete flooring inset with brass rings, custom dining tables and millwork in seaworthy white oak, and accent tiles in moody, aqueous hues derived from the vessel-strewn bay—of which staffers from anchor tenant WeWork enjoy front-row views while lunching.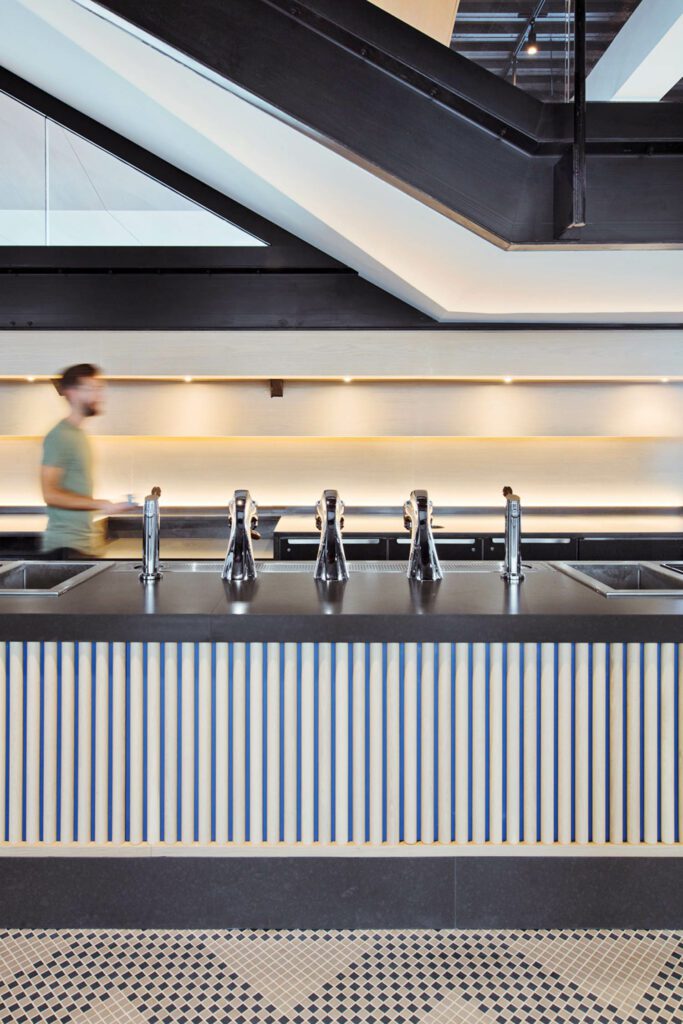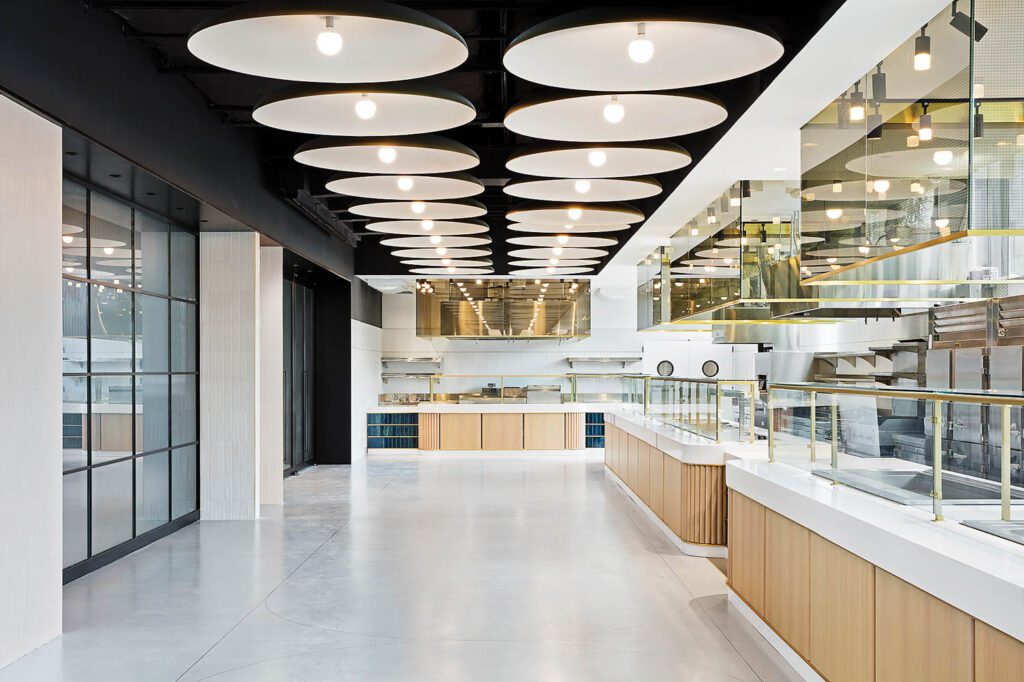 PROJECT TEAM
Fogarty Finger
: Robert Finger; Alexandra Cuber; Tin Min Fong; Candace Rimes; Garrett Rock; Allie Mathison; Taylor Fleming; Evita Fanou; Jacob Laskowski; Carl Laffan; Chris Worton