Forms and Function: 4 Design-Driven Workplaces
"When diverse elements collide, ordinary becomes unique."
Firm: AD Architecture
Project:  XZone
Location: Shantou, China
Standout: The combination of concrete, sculpturesque seating, and spare but strong color feels more art gallery than branding consultancy headquarters.
"We preserved the historic site's character and craftsmanship."
Firm: Progres Atelier
Project: Aon
Location: Prague
Standout: Contemporary interventions in the form of a resin cocoon chandelier and a mezzanine of powder-coated metal enabled the 1896 neo-baroque shell housing the insurance company to stay intact.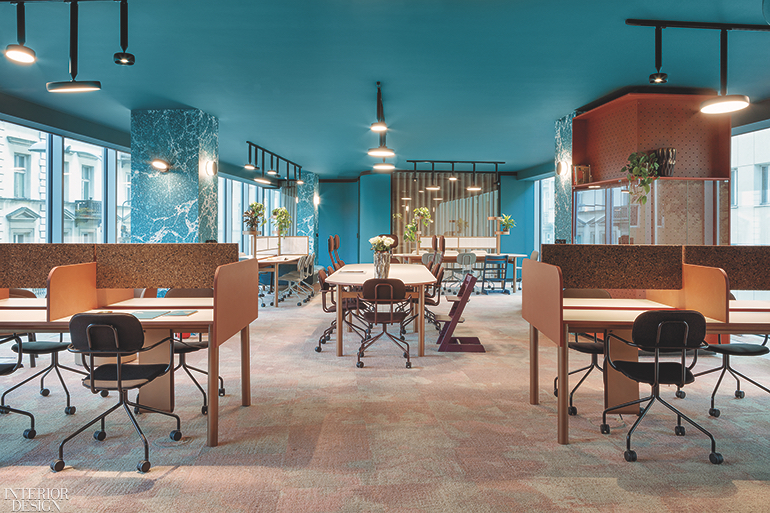 "Our language of pattern and texture is organic and vivid."
Firm: Beza Projekt
Project: Nest
Location: Warsaw
Standout: Residentially scaled custom furniture, plush upholstery and carpet, and decorative wallpaper by Ikakok yield an intentional homey vibe at the five-level co-working space, drenched in its corporate color.
"The potential of post-industrial adaptation excites us."
Firm: KOGAA Studio
Project: Distillery
Location: Brno, Czech Republic.
Standout: The 19th-century former distillery's bones trans­lated well into a co-working space: partially removing its central beam system to create a double-height presentation hall and installing a tiny bar in an existing elevator shaft.