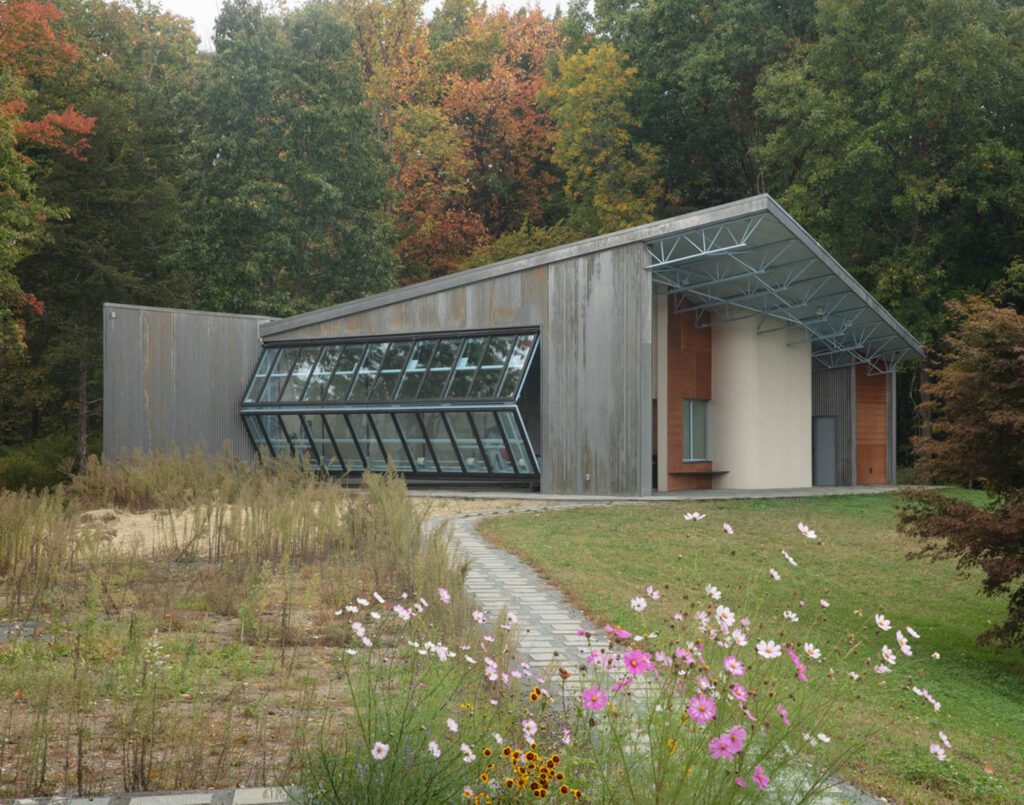 GAuthier Architects Dives into the Catskills With a Year-Round Pool House
Artist enclaves have dotted the woodsy, rolling hills of New York's Catskills region for decades. A family with 35 acres sprawling through the Accord hamlet have plans to create another, initiating their project with the construction of a versatile pool house by GAuthier Architects. 
The 2,000-square-foot natatorium comprises a pool and spa powered by a full geothermic hydronic system to heat and cool the super-insulated building, along with a changing area, double interior showers, and bar and storage spaces. In the winter, a bifold hangar door frames views of the snowy expanse; in warm months, it opens to create a canopy. Skylights bring the sun in, all year long.
"The house embraces and embodies both the ablutionary and regenerative qualities of water," says architect Douglas Gauthier. "It provides respite and rejuvenation, especially in the evening or after time in the snow, but it is also the centerpiece of an active day with swimming, diving, and outdoor sports." Not to mention an anchor of a new social scene.