Gow Hastings Architects Gives a Breezy Update to Ontario's Fleming College
In 1973, Ron Thom collaborated with Thompson Berwick and Pratt and Partners to establish Fleming College's Sutherland Campus across 200 acres in Peterborough, Ontario. Almost 50 years later, the college is going strong, but its gateway and classroom facility, the 76,000-square-foot A-Wing Building, needed an update. Enter Toronto-based Gow Hastings Architects, which utilized its vast experience in designing vocational spaces for education institutions in a breezy re-think.
First, they stripped the brown aluminum envelope to its steel frame and added bright white and yellow Alpolic aluminum panels. "This method made building new again," says partner Valerie Gow, "and offers a completely new brand identity for the building at Fleming College."
Glass pavilions mark entrances and circulation spaces. "An overhead skylight cascades light downward over multiple stories," Gow says. "We also replaced solid classroom and office walls with glazing to invite light to further pervade the interior." And while the entire renovation had to happen while the A-Wing was fully occupied, the team still managed to improve energy efficiency via new roofing, LED light fixtures with occupancy sensors, and recycled materials throughout—all illuminating ideas for a building newly brightened up.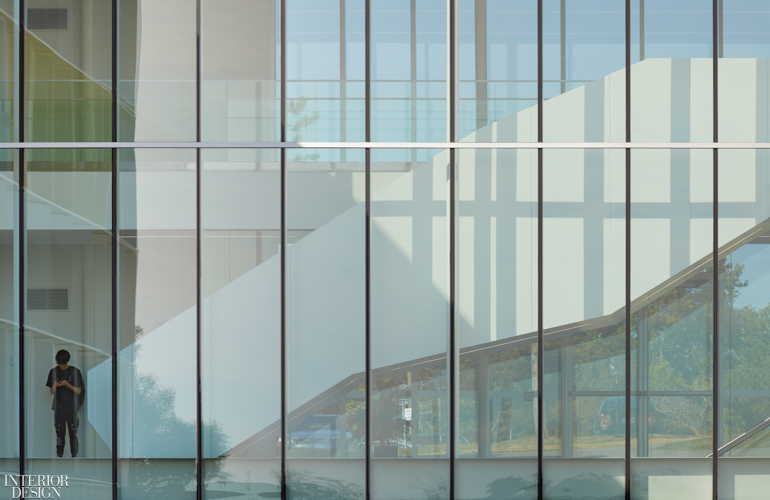 Read next: Entro's Graphics for Campus1MTL in Montreal Take Inspiration from Habitat 67