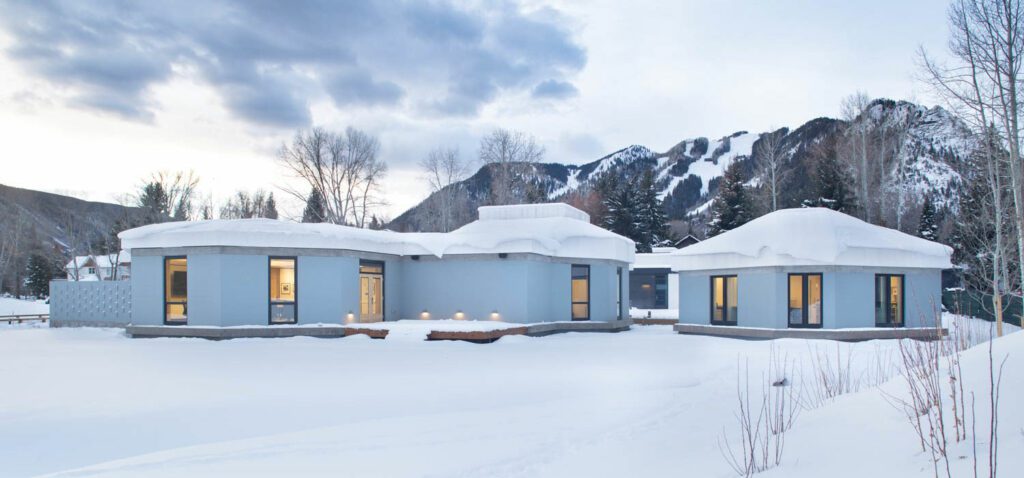 Herbert Bayer's Mid-Century Buildings at the Aspen Institute in Colorado Undergo a Refresh
In 1949, Herbert Bayer—one of the Bauhaus's most influential students, teachers, and proselytizers, and creator of the school's hallmark sans-serif typeface—moved from New York to Aspen, Colorado, which Walter Paepcke was reinventing as a world-class ski destination. The industrialist also envisioned a multicultural think tank and asked Bauhaus founder Walter Gropius to design its plan. Gropius declined but recommended Bayer, who became the Aspen Institute's resident architect and graphic designer for 25 years. Two of Bayer's signature buildings have now been imaginatively brought into the 21st century.
Bayer's last Aspen project was the 1973 Boettcher Building, a cluster of octagonal seminar rooms arranged around an open courtyard. The task of salvaging the building was assigned to Rowland+Broughton, an Aspen-based firm known for historic preservation as well as new builds. "The open courtyard was just a snow collector in winter, and in summer you really wanted to go all the way out into nature," R+B cofounding principal Sarah Broughton says. "We enclosed the courtyard to function as the nucleus of the building and preserved the building using its own vocabulary in a way that allows for further evolution."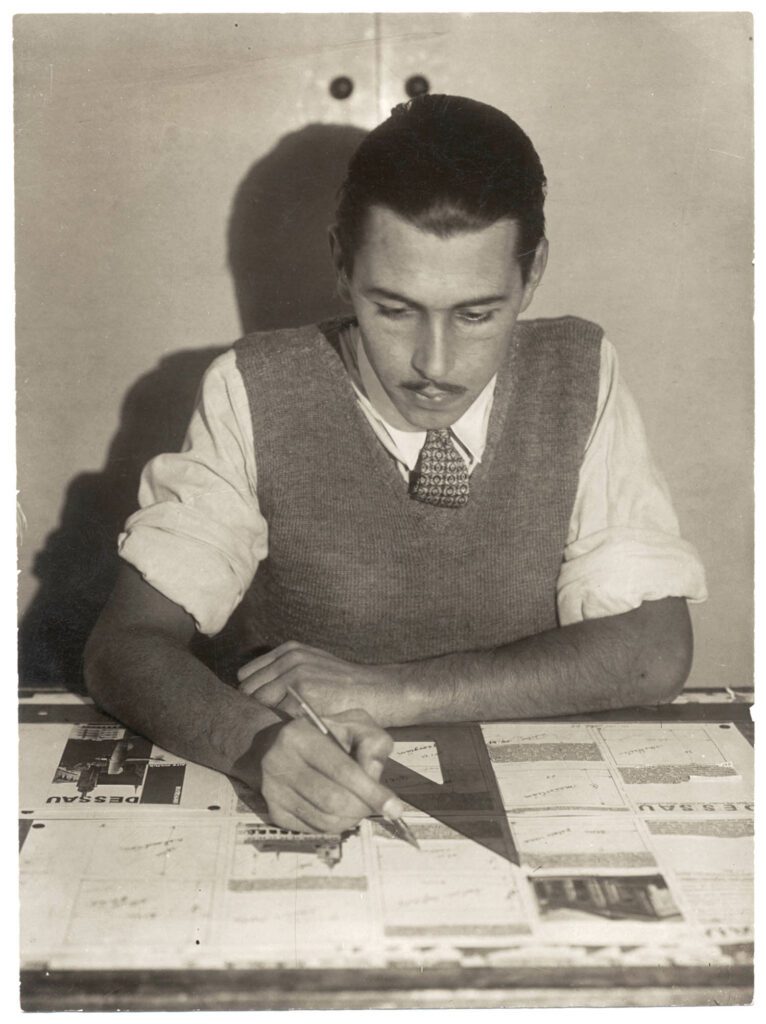 In 1954, Bayer designed three International Style "chalets" for the Institute's Aspen Meadows Resort. To reinvent the interiors, the institute hired Michael Suomi, who recently founded his own firm, Suomi Design Works, after decades in the hospitality arena, including heading up one of the four firms that transformed Eero Saarinen's 1962 TWA terminal at JFK airport in Queens, New York, into the Interior Design Best of Year Award–winning TWA Hotel.
"The interiors of the resort's 98 guest suites had been maintained, but they were redesigned in 1990," he says. "Visually and conceptually, they were disconnected from the rest of the campus." Suomi used "legacy" pieces of furniture and finishes sympathetic to Bauhaus origins. "I start a project like this by fully understanding its history and the people who came before me, because I'm just building on what they've already done. My goal was to have the guests come in and say, 'Oh, this feels like it belongs here.'"