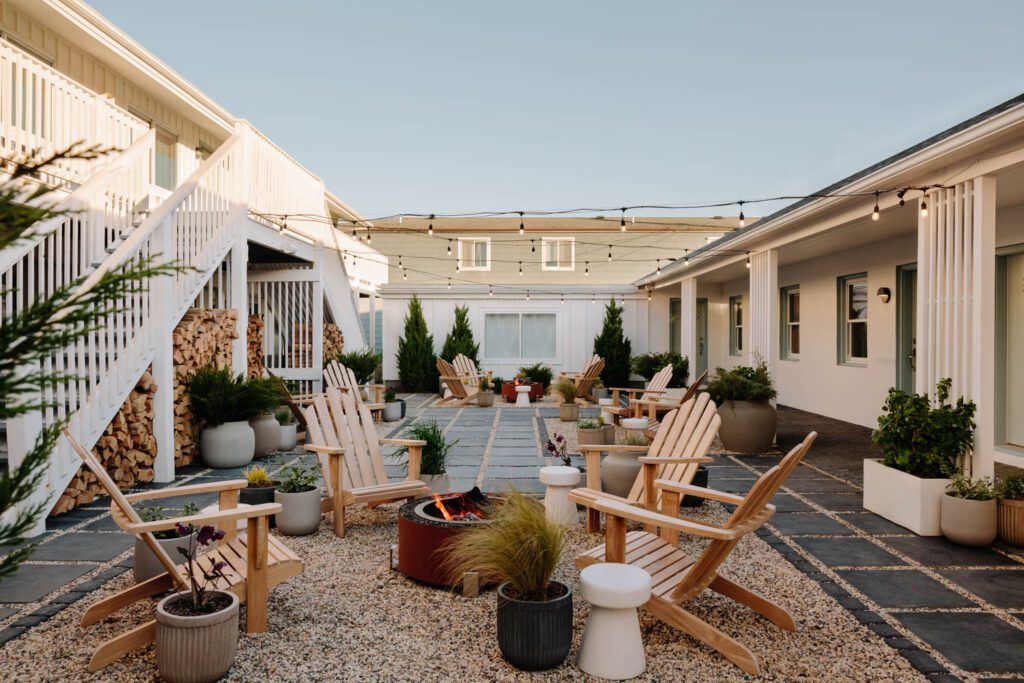 Home Studios Modernizes a Third-Generation Montauk Hotel While Referencing its Past
For a hotel in Montauk established in the '70s, the owner's renovation requests centered around staying true to its roots. "A lot of families have been coming here for decades, and I wanted them to still recognize the space and feel comfortable in it," says Leo Daunt, whose grandparents first opened the Albatross Motel—now called Daunt's Albatross—in 1977.
In his search for a design team, Daunt felt an instant synergy with Brooklyn-based Home Studios. "I knew right away I wanted to work with them," he shares, recalling preliminary planning discussions with Oliver Haslegrave, founder and creative director. The renovated 23-key hotel includes updated rooms, many with modern kitchenettes complete with farmhouse sinks, as well as a landscaped courtyard with a fire pit where guests can kick back after a day at the beach. "The kitchenettes speak to the history of the place since people tend to stay for long stretches; it's a feature the guests expect and enjoy," says Haslegrave. "We wanted to preserve those elements, bringing them into the hotel's new chapter."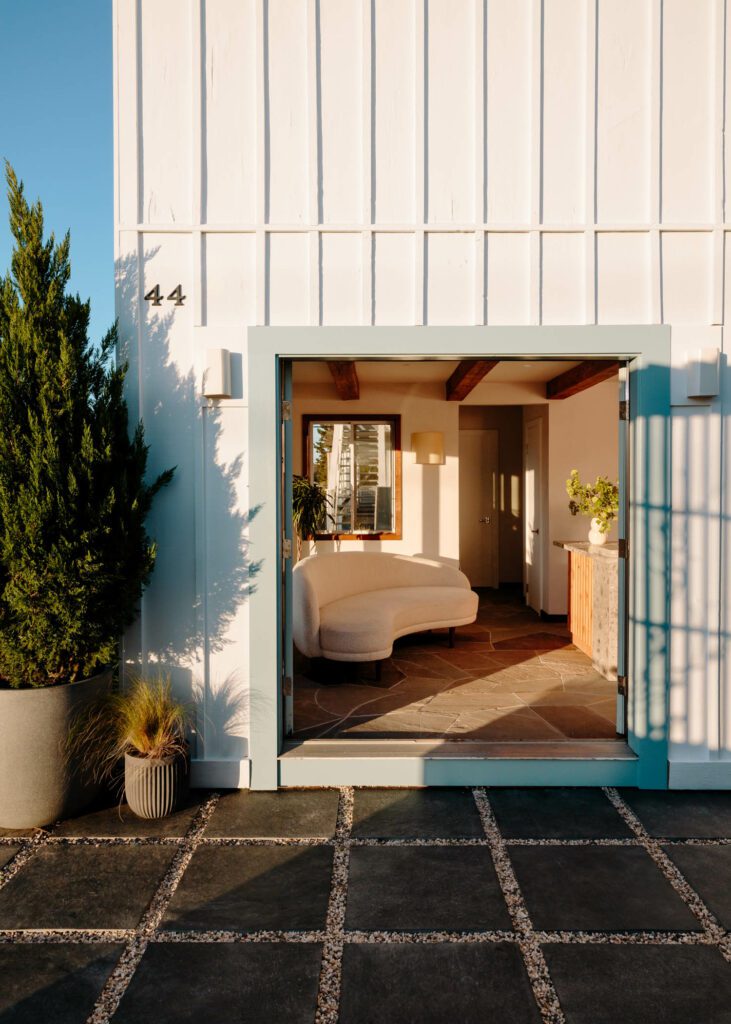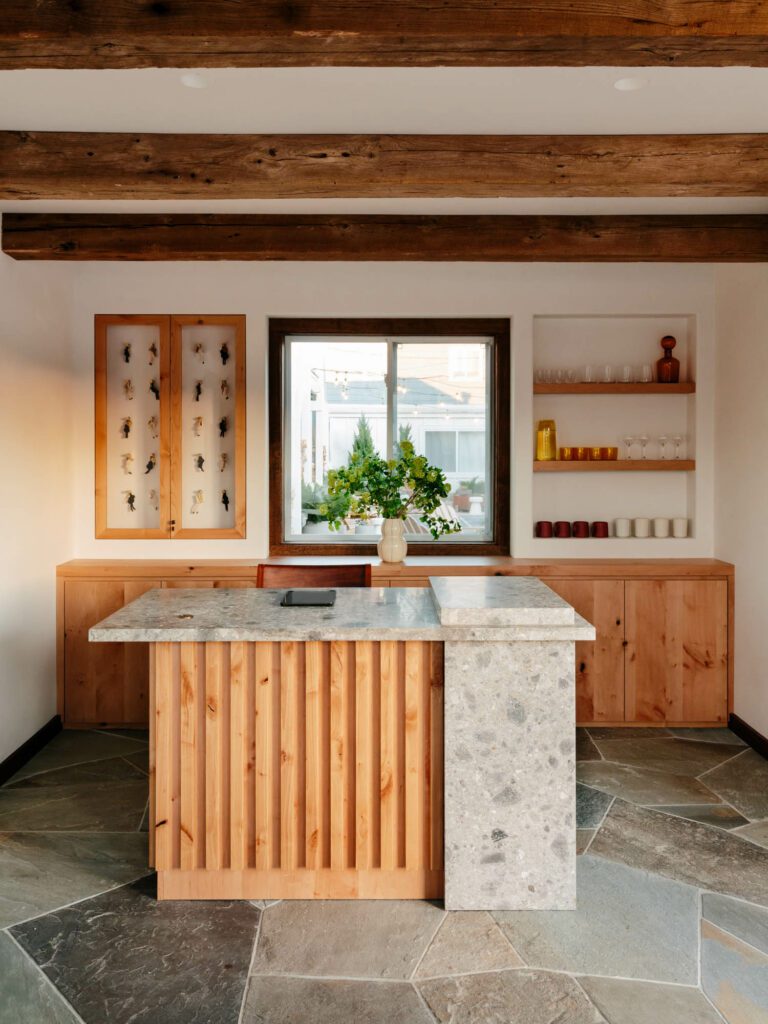 In each room, the color palette reflects the local landscape, featuring a mix of earth tones as well as pale yellows and ocean blues offset by flagstone floors. Doorframes trimmed in knotty pine seem at home among the locally-sourced vintage accents and custom pieces. Original artwork and handmade textiles create added layers of warmth. "When something is family-made and family-run, it's often built up slowly and idiosyncratically over the years, so we sourced vintage pieces for all 23 rooms," says Haslegrave. "We felt that's how it might have been done in past generations."
As one of the only year-round hotels in the area, Daunt sees the space as a vibrant community hub—and a growing one at that. He recently purchased the restaurant across the street, Bird on The Roof, which will be redesigned next year. Plans also are in the works to refresh the hotel's existing pool area and lobby, ensuring Daunt's Albatross remains a family favorite for generations to come.