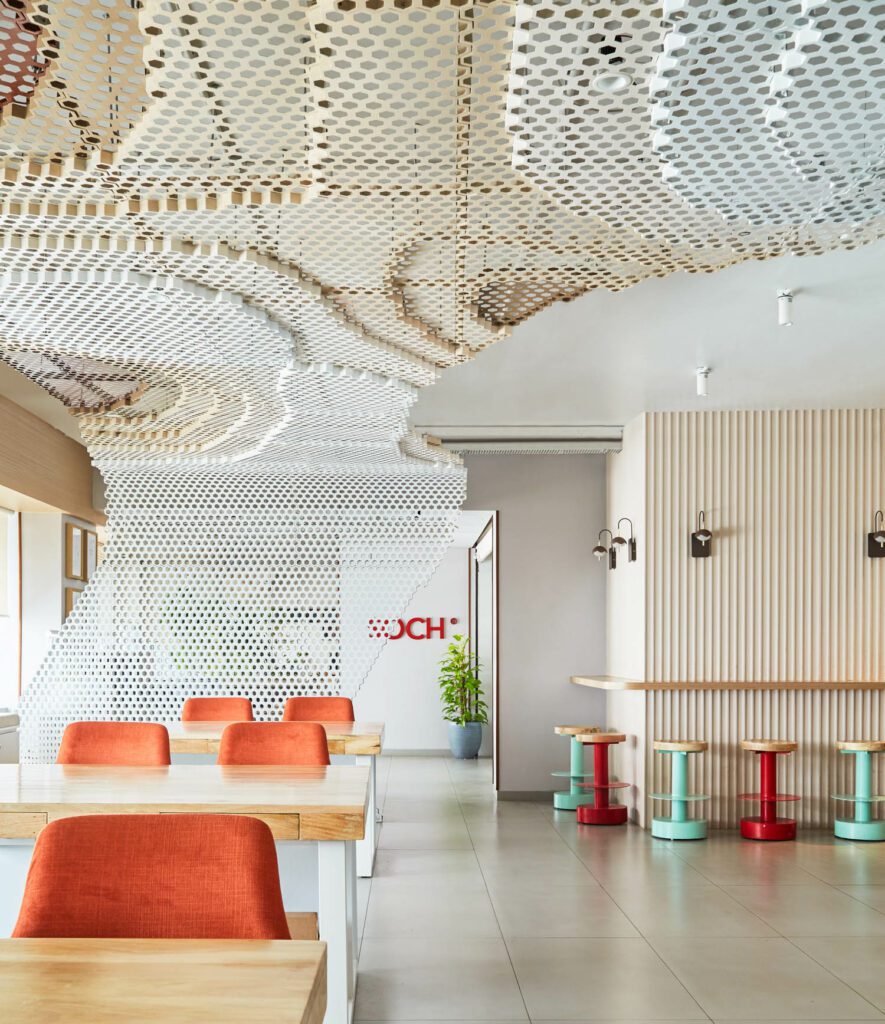 Incorporating a Parametric Installation, SKD Creates a Versatile Office for Soch Group in Mumbai
When Saniya Kantawala was only 22 years old, she established the interior design firm Saniya Kantawala Design (SKD), in 2014. Over the past eight years, SKD has since completed nearly 70 projects, including restaurants, residences, and offices. In every project, Kantawala has aimed to incorporate art inspired by India's cultural heritage while creating spaces that enhance well-being.
An office in Mumbai for Soch Group, an enterprise that supports Indian start-ups, integrates artwork, colorful furnishings, and plentiful greenery. The brief called for dividing and defining open work areas, as well as creating zones within the director's area. Additionally, Soch Group's leadership asked for shades of blues and shades of wine. Beyond that, SKD was given free rein. "The client offered us a blank canvas to create and innovate," Kantawala explains. "And the Soch office is a warm and comfortable office space for a young, millennial workforce." Bean bags are incorporated along the office periphery, furniture is upholstered in bright geometrics, and spatial elements emphasize the building's natural light.
The thoughtfully executed elements add up to an elegant and versatile space. But the project had a tight budget and even tighter timeframe—less than two months, start to finish. The biggest challenge was executing a custom parametric installation that coasts and bends through the open work areas, main reception, and meeting pods. Assembled on site and requiring multiple iterations, the installation adds texture and definition to the 3,300-square-foot space.