Introducing a Fresh Take on Classic Forms
While many design elements double as art fit for a gallery, few manage to captivate the eye more than soft lighting and elegant fans. These accent pieces take on a life of their own, altering the mood or temperature of a room in an instant. Like flames in an open fire, the glow of a distinguished chandelier or the rhythmic motions of a ceiling fan hold the power to anchor a room. But in a market saturated with options that place function above form, it can be a challenge to find aesthetically pleasing, contemporary takes on these design mainstays.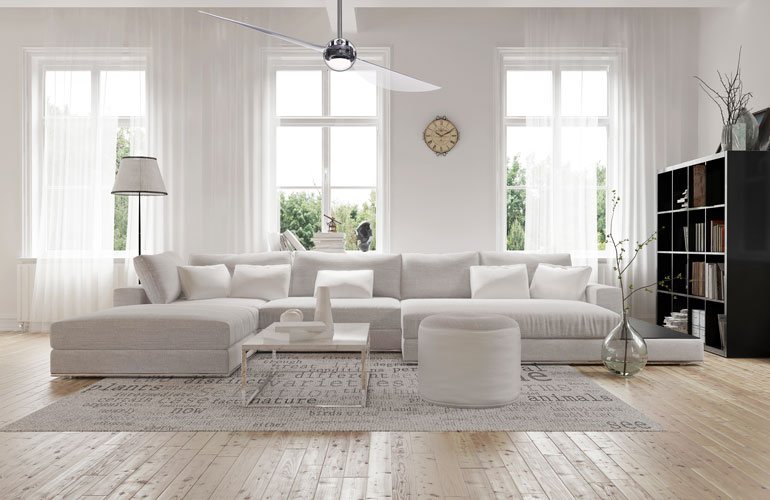 Craftmade, a leading manufacturer of lighting and home products, succeeds in offering designers something new. Imagine a fan so delicate it appears to vanish while in motion. Craftmade's two-blade Wisp fan achieves this given its clear acrylic composition, mirroring the look of a dragon fly's translucent wings in flight. At 70" in diameter, Wisp produces over 7000cfm.
Equally captivating is the company's Roxx lighting series, which is part of its luxurious Gallery Collection. Roxx, made of natural quartz stone clustered around a gilded frame, is designed to stand alone or artfully arranged in tandem to create a striking centerpiece.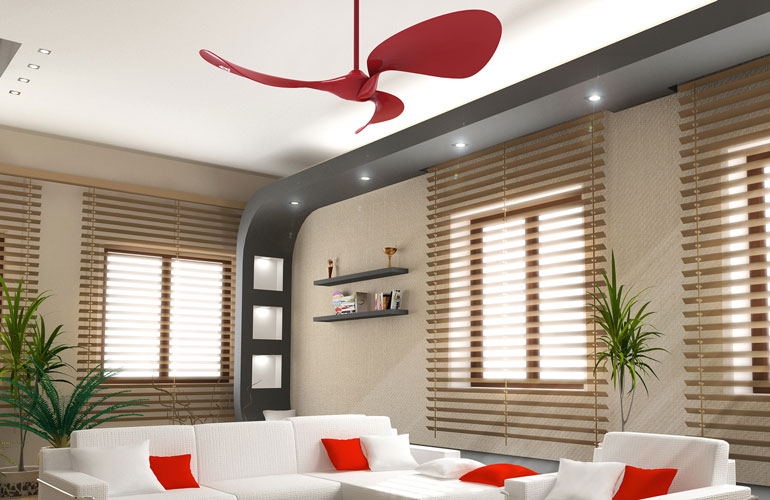 For a truly unique silhouette, the Fluid ceiling fan adds a funky, free-form statement in any room. With three blades designed to mimic the ebbs and flows of gentle waves, Fluid features four finishes, including Lazer Red, suitable for indoor and outdoor use. The dynamic fan also includes an energy saving feature with a 6-speed reversible DC Motor
Dual Mount (for flat or angled ceilings).
Designers looking for an industrial accent need look no further than Craftmade's newest entry into the High Volume Low Speed large fan category (HVLS)—Windswept. The fan, which includes Polished Nickel or Espresso finishes in 78 inch-, 102 inch-, and 120 inch-diameters. With more than 30 years of experience developing premium ceiling fans and energy efficient LED lighting, Craftmade offers one of the most robust residential products portfolios in the industry.