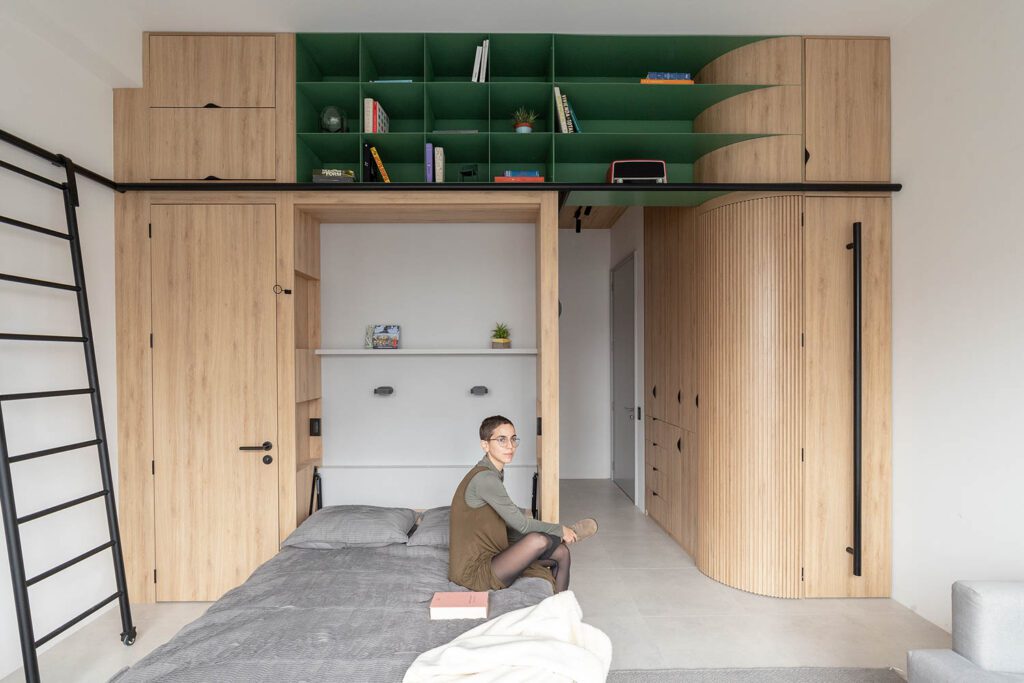 In a Quito Studio, Juan Alberto Andrade and María José Váscones Find the Right Place for Everything
As a UNESCO World Heritage Centre, the Ecuadorian capital city of Quito boasts many ancient architectural delights. Modern endeavors include Moshe Safdie and Uribe Schwarzkopf's stacked and staggered Qorner building and, inside that, a 300-square-foot studio with seriously big ideas.
"The design emerges from the void between furniture and architecture, which shapes space through objects," explains Juan Alberto Andrade, who cofounded JAG Studio along with María José Váscones. "Space that condenses living activities, such as: sleeping, working, cooking, eating, and storing." The condensing arrives courtesy of a horizontal axis of laminated MDF boards across an otherwise open space. Behind the boards, the team arranged everything else, including a kitchen, laundry, closet, library, and a dining table-cum-office desk tucked in front of the bed.
"The bed-desk-table module is a favorite because of its multiple spatial configurations under constructive solutions," says Andrade. "Each module solves one, or even multiple needs." The result? A flexible, small home designed to maximize every inch of space—and its potential.