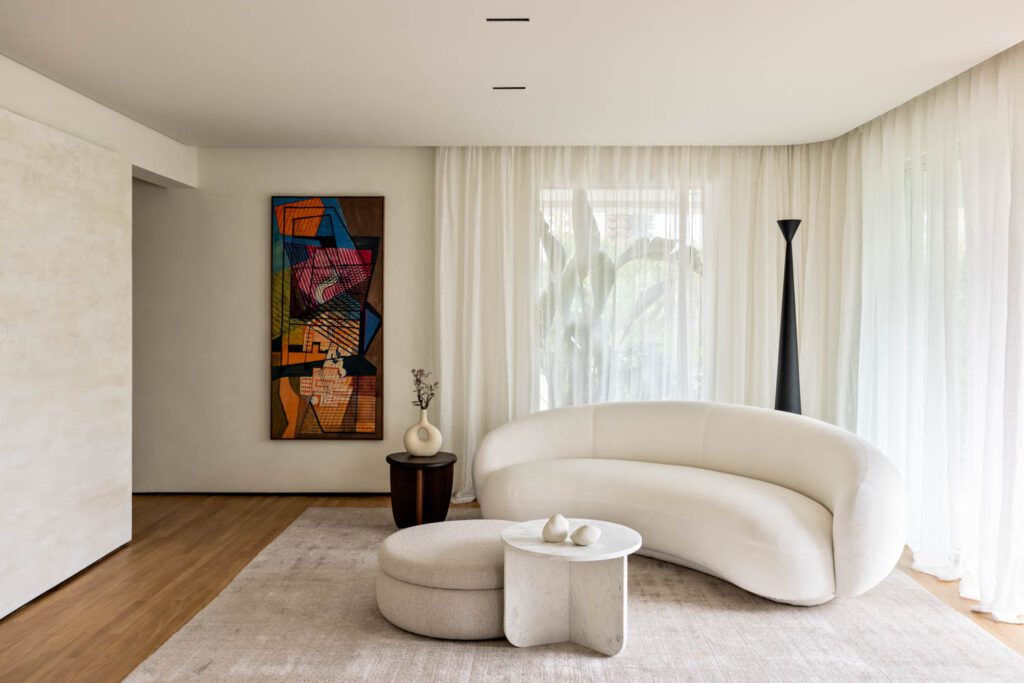 Architects Office Creates a São Paulo Apartment That is Both Warm and Minimal
For an apartment in a leafy residential neighborhood in São Paulo, Brazil, the client had lived in the apartment for years. Ready for a refresh that could also accommodate work-from-home needs, they approached Greg Bousquet's Architects Office, an architecture and interiors firm with offices in Brazil and Portugal. Led by Raphaell Valença and Vinicius Fernandes, the firm's intent was to adapt new demands and create an apartment that was both for living and for working. "The project managed to meet the demand for refuge and meeting at the same time," Fernandes says. "It presents the possibilities of living with well-being in contemporary times," Valença adds.
In the home office, Architects Office designed a custom desk and shelving. In the living room, iconic pieces mix with furniture from emerging Brazilian designers. Linen curtains help create warmth throughout, alongside wood tables, artwork, and soft textiles. Throughout the space, Architects Office worked to mix pieces together in a way that was both minimal and cozy. Individual pieces are distinctive and have personality, but together they create a home that is a sanctuary.