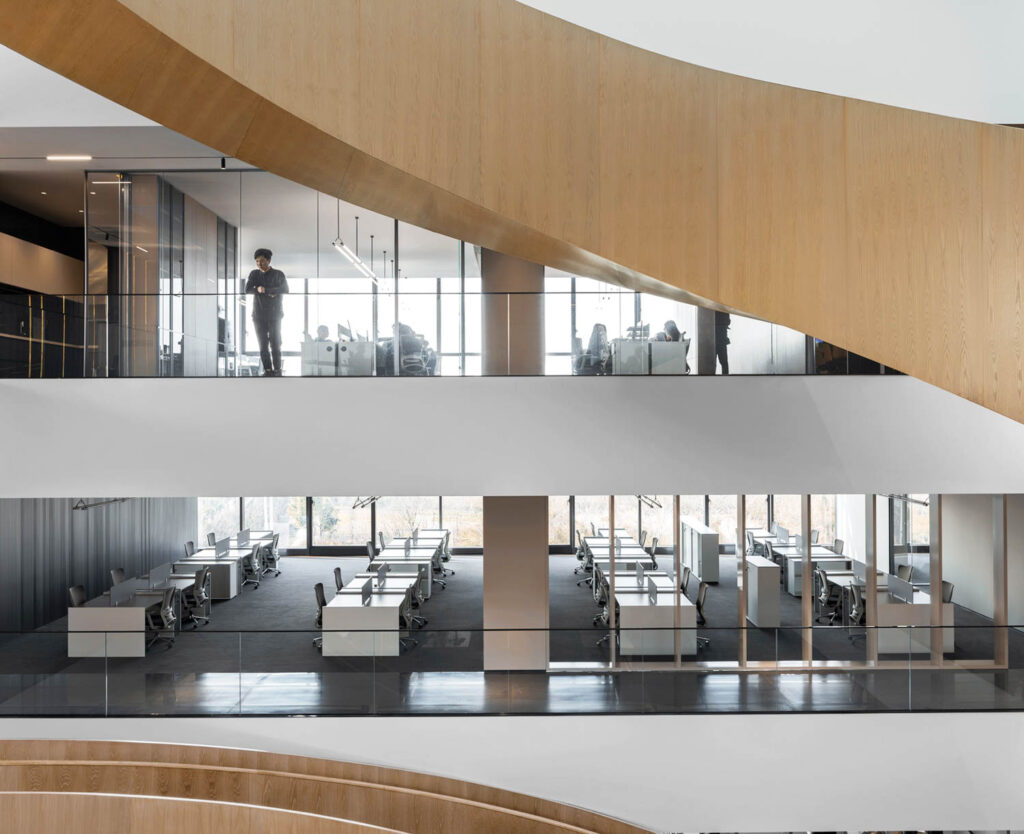 LYCS Architecture Designs a Standout, Spiral Staircase for an Office in China
Kano, a popular office-furniture supplier in China, is stepping up its feng shui with an interiors overhaul by LYCS Architecture. Tasked with redesigning the brand's 7,500-square-foot headquarters, the firm took a research-based approach. Looking to showcase Kano's vertically integrated business—from design to manufacturing—LYCS centered the space around one bold move: a wooden spiral staircase inspired by the circular flow of the Solomon R. Guggenheim Museum in New York and the atrium of Hong Kong's HSBC Main Building. From reception, staff and visitors can ascend the six stories, passing conference and sales rooms, R&D hubs, showrooms, and even the C-suite, gaining a holistic understanding of Kano's business.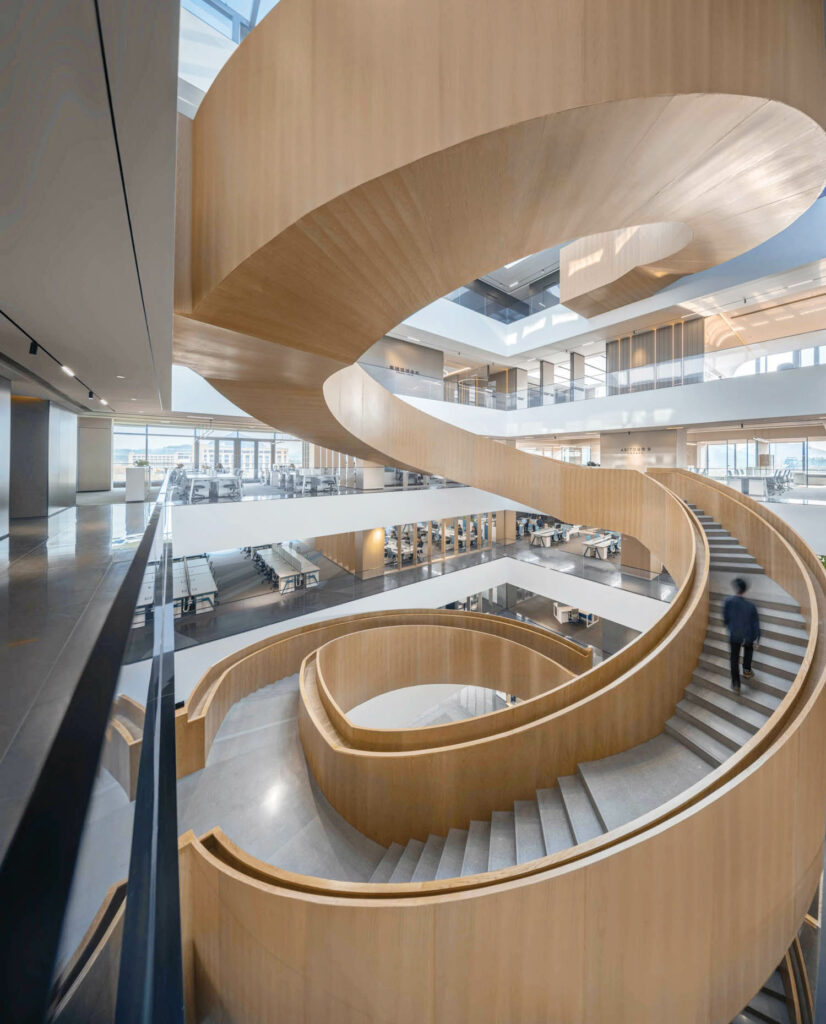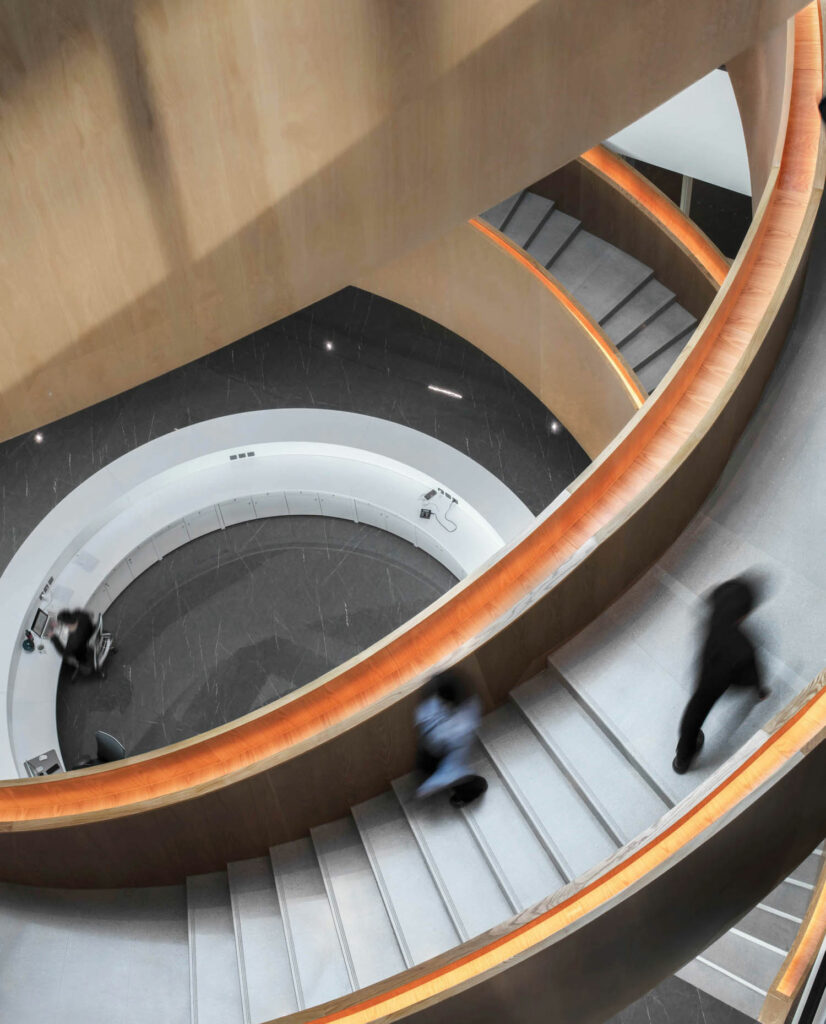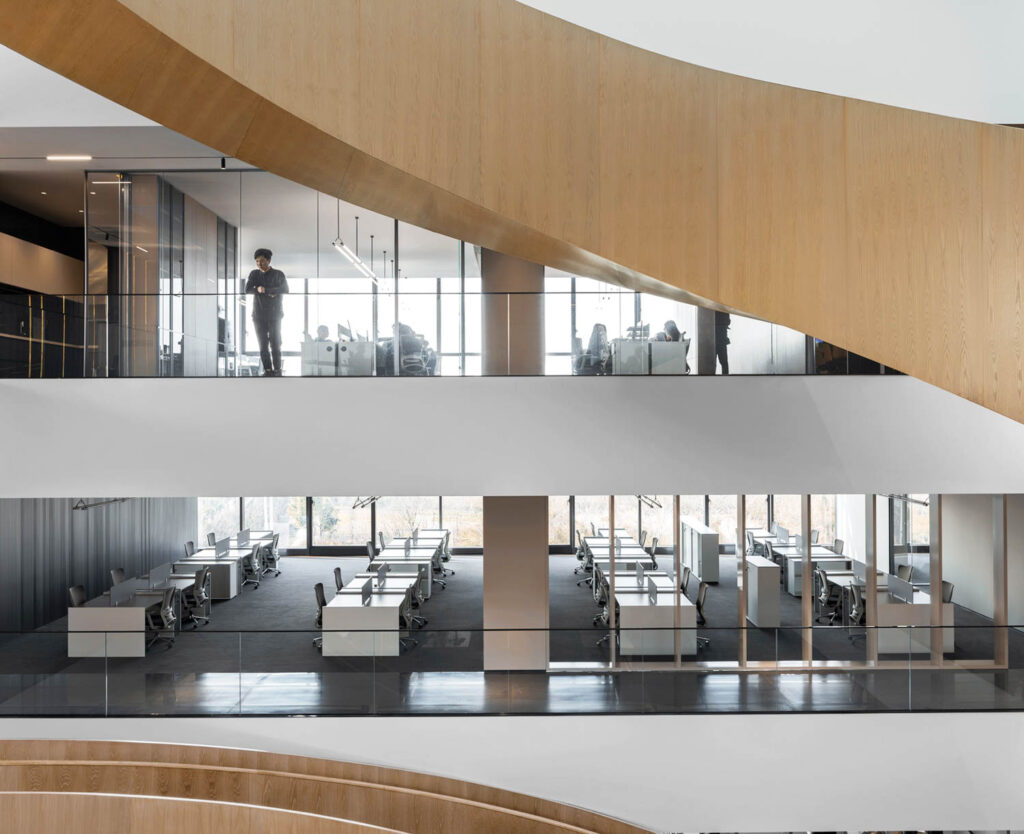 project team
lycs architecture
: ruan hao; he yulou; zhou miao; liang ge; pan yu; wang yiru; xin xin; yang li; zhang peng; fan jingwen; zhang ling; li haifeng; han liting.