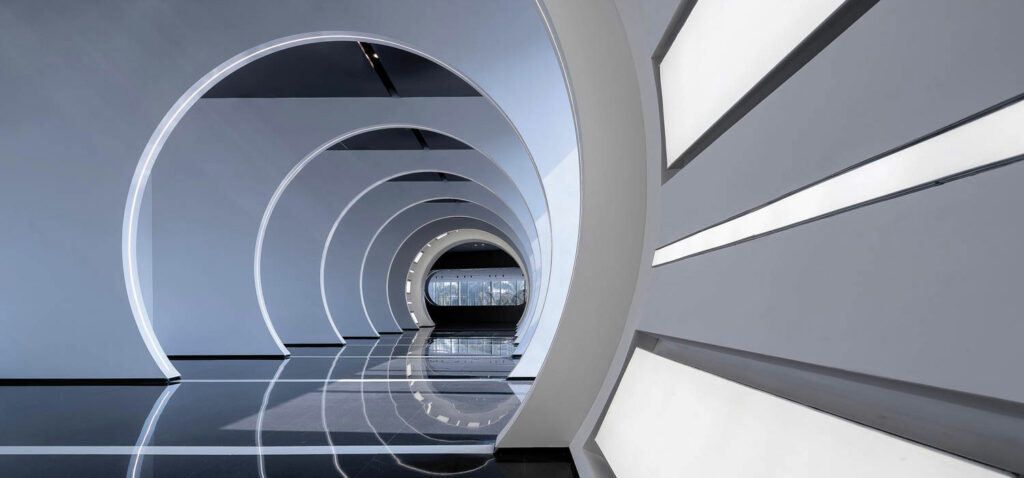 C&C Design Co. Brings to Life an Otherworldly, Transit-Focused Exhibit and Sales Facility in China
2022 Best of Year Winner for Residential Sales Center
Spanning three floors, this 44,000-square-foot hall provides futuristic exhibition and sales facilities for a massive transit-oriented development associated with the international airport at Guangzhou, one of China's three largest airline hubs. The scheme integrates the residential, commercial, cultural, and government sectors, all of which are reflected in the Sunac Center's various spaces that, once their initial function is over, will become workplaces for aviation, science, technology, and Internet businesses.
Since Guangzhou is a port city, C&C Design adopted the "ark," in the sense of a vessel setting out on a voyage of discovery, as a guiding metaphor in conceptualizing the center. But there's nothing antediluvian about the interiors, which have the gleaming surfaces, streamlined aesthetics, and propulsive dynamics of intergalactic spacecraft.
---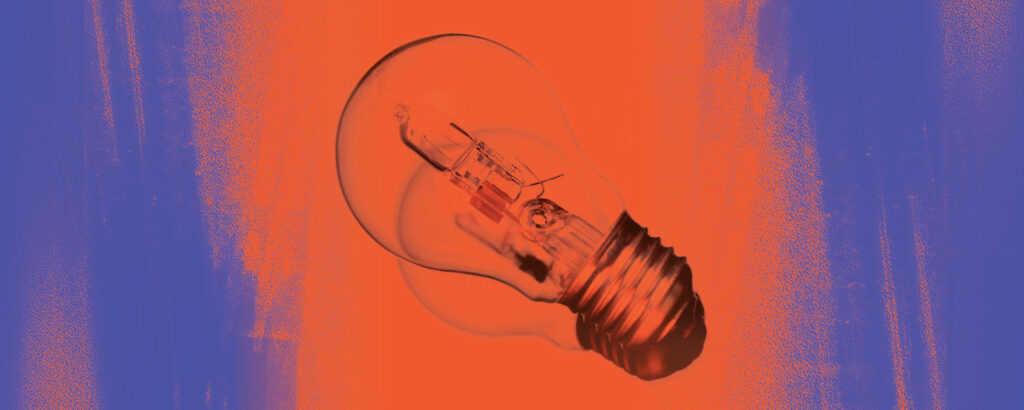 See Interior Design's Best of Year Winners and Honorees
Explore must-see projects and products that took home high honors.
---
Indeed, the second-floor reception centers on a circular desk that deliberately evokes the look and feel of a landing capsule. An enfilade of abstracted moon gates turns a broad passageway into a space-time tunnel that's like a huge Klein bottle or wormhole into another dimension.
The sense of cosmic travel is intensified by large "kites"—sculptural installations that resemble ghostly dirigibles from distant planets—suspended from the double-height ceilings of the ground-floor lobby and the second-floor urban planning hall. In the latter, presiding over an enormous model of the proposed city, the kite mirrors the alien monolith in 2001: A Space Odyssey, a benign emissary from another world pointing toward humankind's future.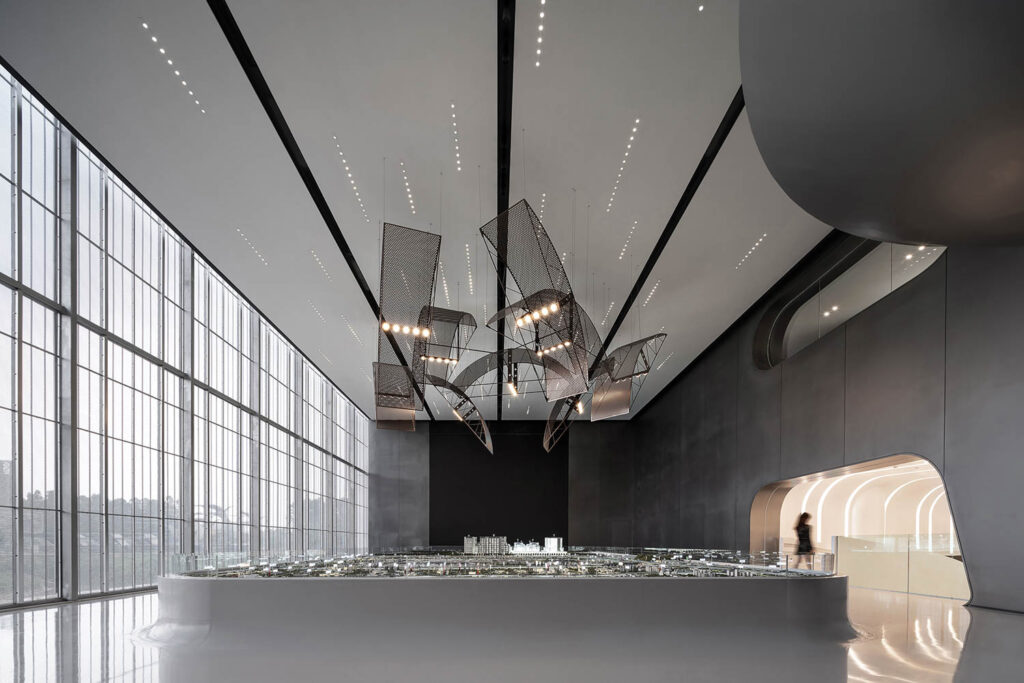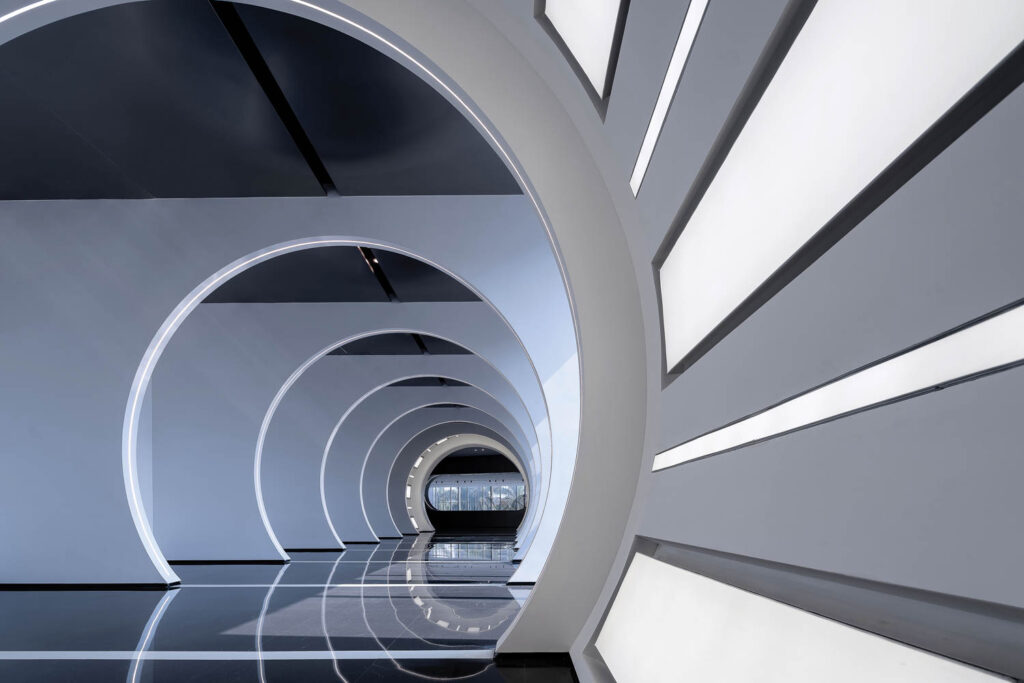 PROJECT TEAM