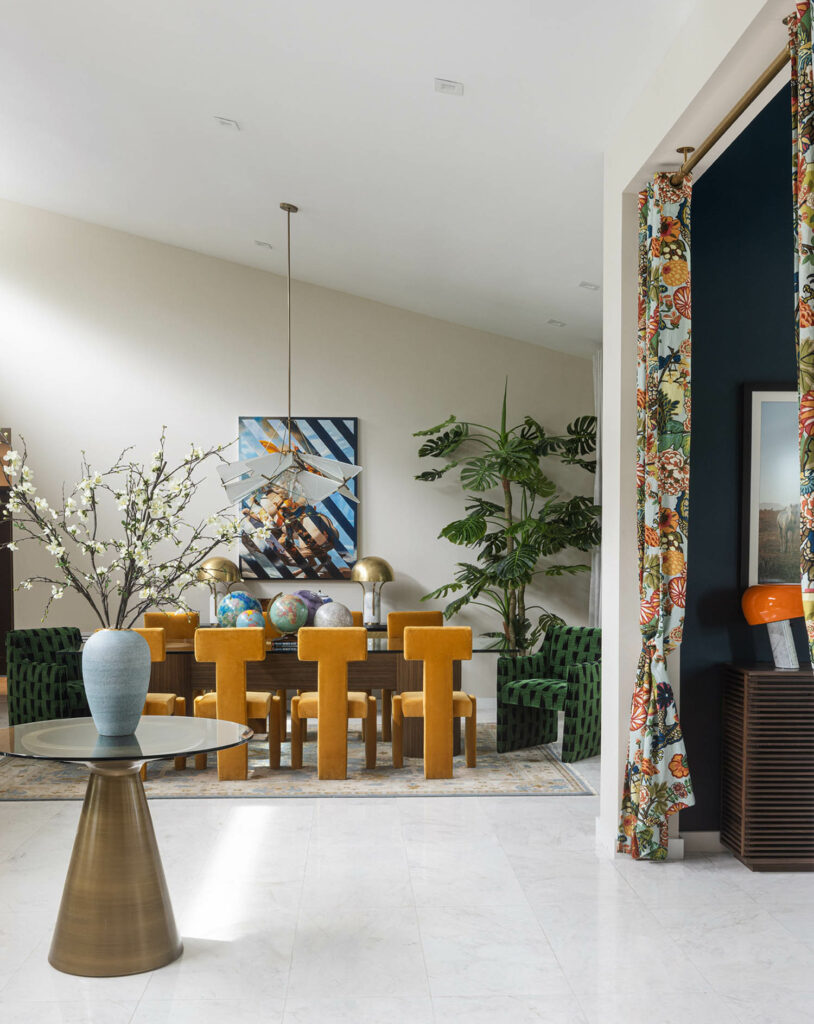 More is More in This Maximalist Miami Abode
When a young family tasked Alex Alonso, founder of Mr. Alex TATE Design, with transforming a mid-century Miami home into a space that's "eclectic and funky with some unexpected moments," he most definitely delivered. As London transplants, the homeowners were eager to embrace the city's warmth and lifestyle, and they wanted their 5-bedroom, 4.5 bath home to reflect that—and their bold personalities.
"They specifically didn't want what we call the 3 M's—Modern, Minimalist and Monochromatic. I loved that they had an appreciation for vintage pieces, and for good design," shares Alonso. "They really let us run free with the design, which was a true treat." Drawing on vintage finds and modern pieces alike, Alonso approached the home as a curation. "For me, maximalism is about editing. When I look at a space, I think of what's missing. So, I'm constantly filling and adding. I appreciate spaces that look and feel busy," he added.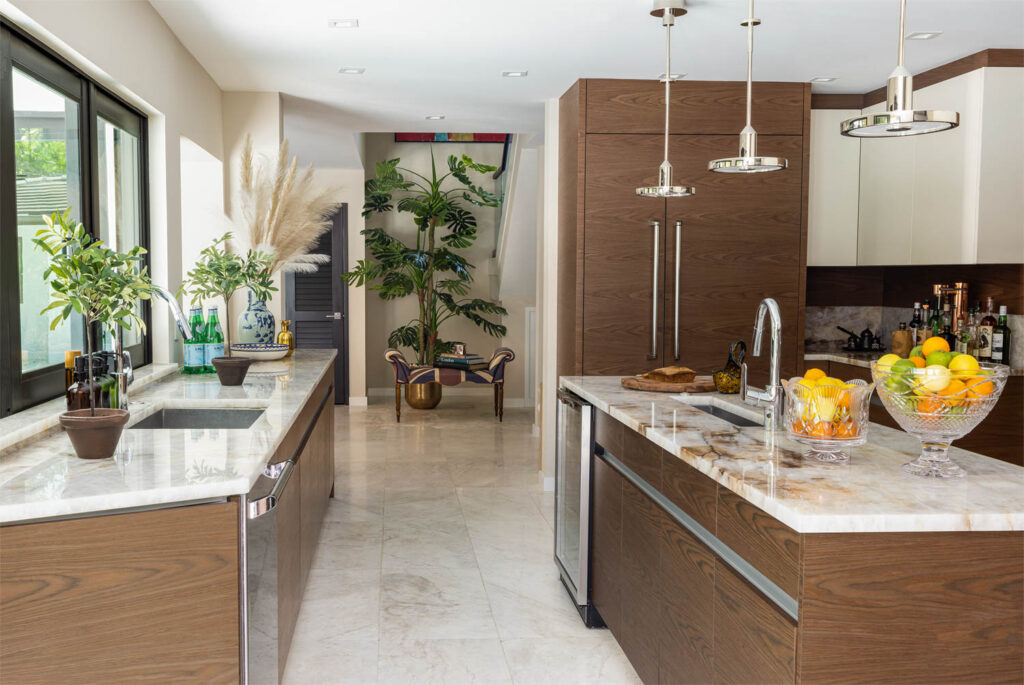 The dining room, with its layers of color, texture, and geometries, exemplifies this approach. The table by William Earle features clean lines and an air of simplicity that references Japanese design, which is surrounded by bright ochre velvet chairs from TRNK-NYC and a chandelier by Allison Berger. "It adds a certain femininity to the space that was needed to balance the design," says Alonso of the lighting element that seems to float from above.
As for the walls, they tell a story of their own. "For me, the most unexpected elements are the various textures on the walls," Alonso shares. "We did a paper-backed fabric in one room, drapery walls in another, a full wall out of end-grain cubes, and textural wallpaper. They all really complement the design differently, but add to the experience in each room." The home's 4.5 baths also feature eclectic wallcoverings, from painterly splotches of blue and black in one to pops of red in another.
So what's the secret to Alonso's restrained yet striking maximalist decor, where surprising pairings appear intentional? "I start with the core things that need to be there from a functional side—lighting, seating, casegoods, rugs…and then, I edit. I add, I subtract. It's a bit reactive, really," he notes. "I keep playing until I get to a point where the end result is a mix of function, form, and unexpectedness."
Maximalist Decor Meets Clean Lines in This Home