This Tropical Modernist Miami Home is at One With its Surroundings
"This house is surprising for Miami," admits Max Strang, founding principal of Strang Design. While the city's name typically conjures up visions of South Beach residences packed on prime palm-tree-lined waterfront properties, he and firm partners Alexandra Mangimelli and Elizabeth Starr created something altogether different for a family relocating from Brazil. On an estate-sized oak grove just 20 minutes from downtown, the project accurately reflects the couple's heritage in everything from the layout and materials to the landscaping and furnishings.
The house that originally stood on the lot was torn down, allowing a new one to grow from the ground up. The studio specializes in contextualizing homes to their immediate surroundings via use of natural materials, eschewing plain white boxes. Here, this approach translated to an earthy palette and the placement of plant life—and the structure itself—in a manner that blurs the line between building and landscape. "We were careful to work with existing oaks and gumbo limbos when siting the house," Strang recalls. The firm designed planters to wrap the second-floor exterior, supplemented by aluminum privacy louvers that double as trellises, enabling vines to climb up the facade. "Eventually, the elevations will be partially enveloped in the growth," he predicts.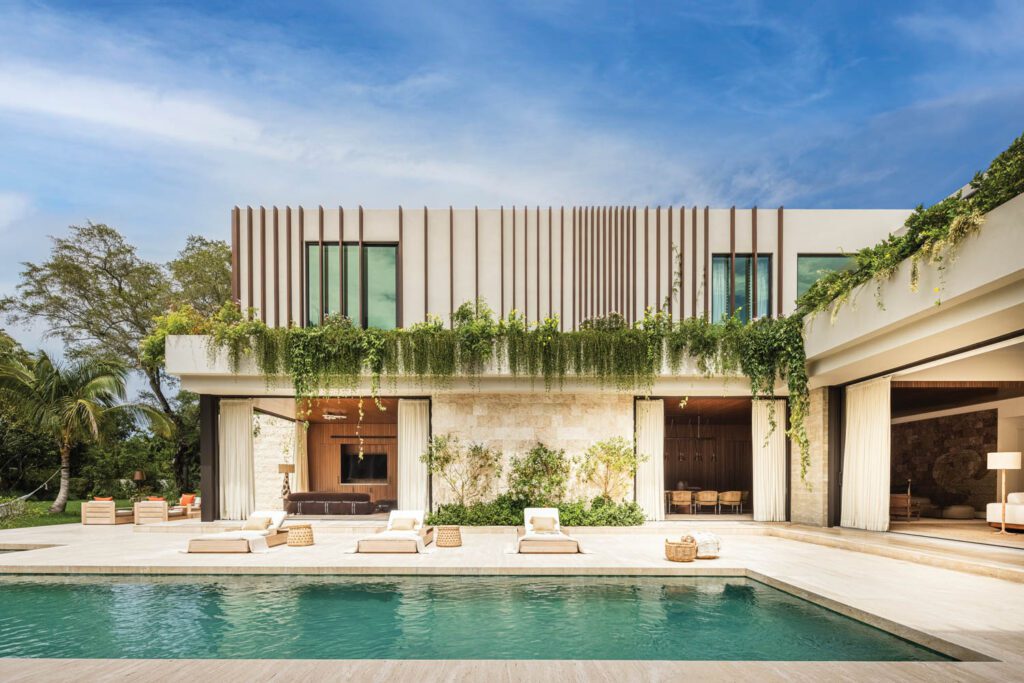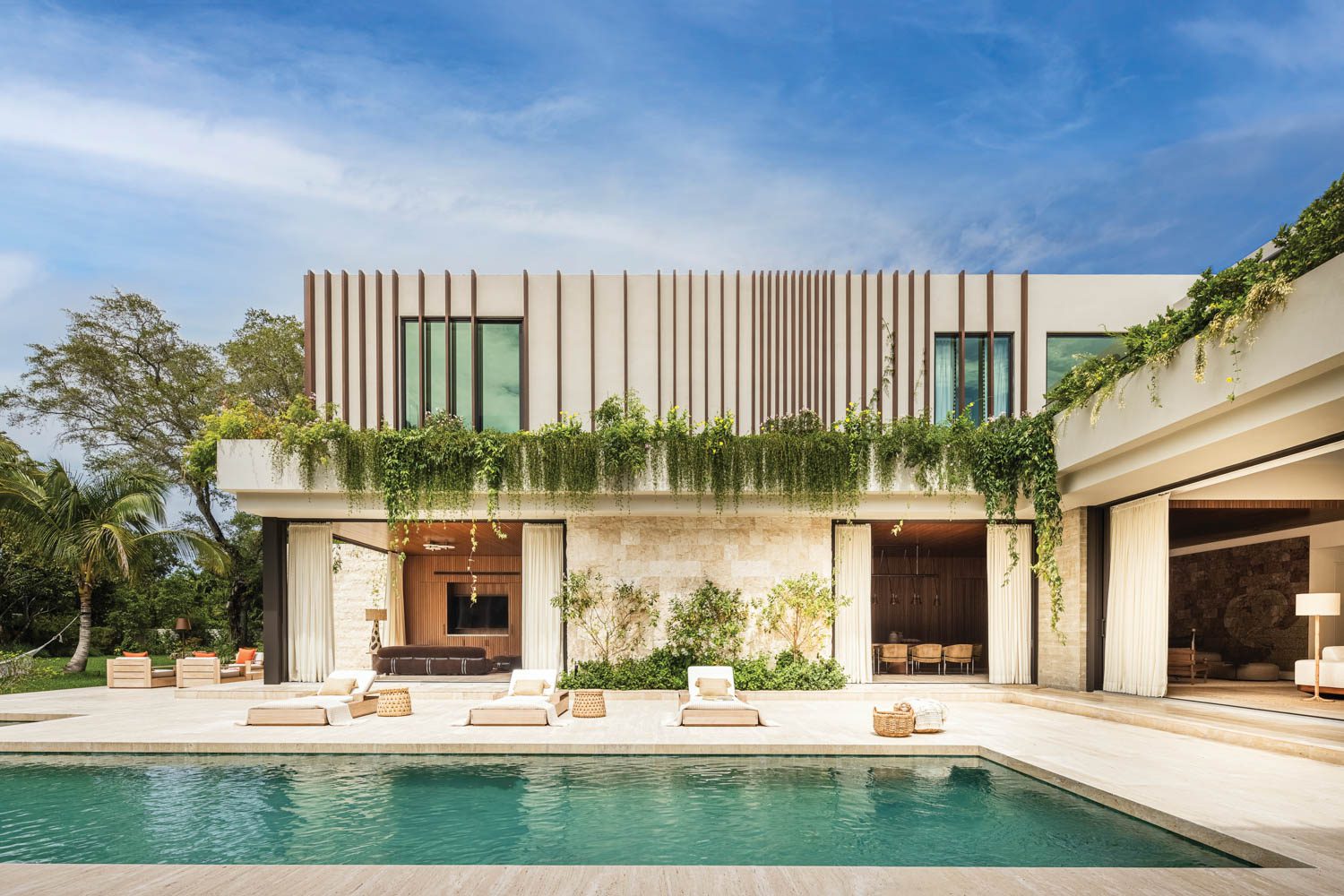 The project, Strang continues, "presented an opportunity to marry our firm style, which we describe as 'environmental modernism,' with the more tropical modernism of the Brazilian aesthetic." An H-shape footprint creates a series of wings, a configuration that allows light to spill into every corner. Multiple rooms feature floor-to-ceiling glass pocket doors that open onto a pool, abetting an easy rapport between indoors and out while upholding a strong sense of privacy. The sliders are also practical: "Miami is hot as hell, but as long as you have generous shade and a little bit of a breeze, you're fine," Strang notes. Starr adds that the openness of the layout suits the clients' lifestyle: "How the family entertains informed the variety of seating areas and the circulation between them, as well as the creation of interior and exterior spaces that flow into one to another." The latter include a patio-adjacent club room equipped with an exhaust system to handle cigar smoke.
The furnishings, many of which were collected by the owners over the years, pay poetic homage to the concept of relocation. The living room contains midcentury pieces by Jorge Zalszupin, who moved to Rio de Janiero in 1949 after fleeing his native Poland to escape Nazi persecution, and Jean Gillon, born in Romania and later based in São Paulo. Both were known for their use of local materials and traditional furniture-making techniques. Also inhabiting several rooms is seating by Sergio Rodrigues, frequently referred to as the father of Brazilian furniture design, who made languorous pieces that responded to his country's tropical climate and easygoing way of life. They're right at home here.
While the palette is predominantly earth-tone, with travertine flooring and abundant teak paneling, generous moments of color are provided by the homeowners' art collection. Works on display are drawn from an international roster, including Ethiopian talent Elias Sime; Munich-born New York–based Janaina Tschäpe (who was raised in São Paulo); and Amir Nikravan, an American artist of Iranian and Mexican descent. The design team provided settings that create a rich, varied backdrop. One piece, Sime's Tightrope: I Want to Slow Down and Think, 2017, a collage of repurposed electronic components, was bought while the house was under construction, "so we had to find a wall that would work," Mangimelli says. A secondary seating area in the main living space became the designated spot. "The piece really looks like it was meant to be there," she notes of the serendipitous result.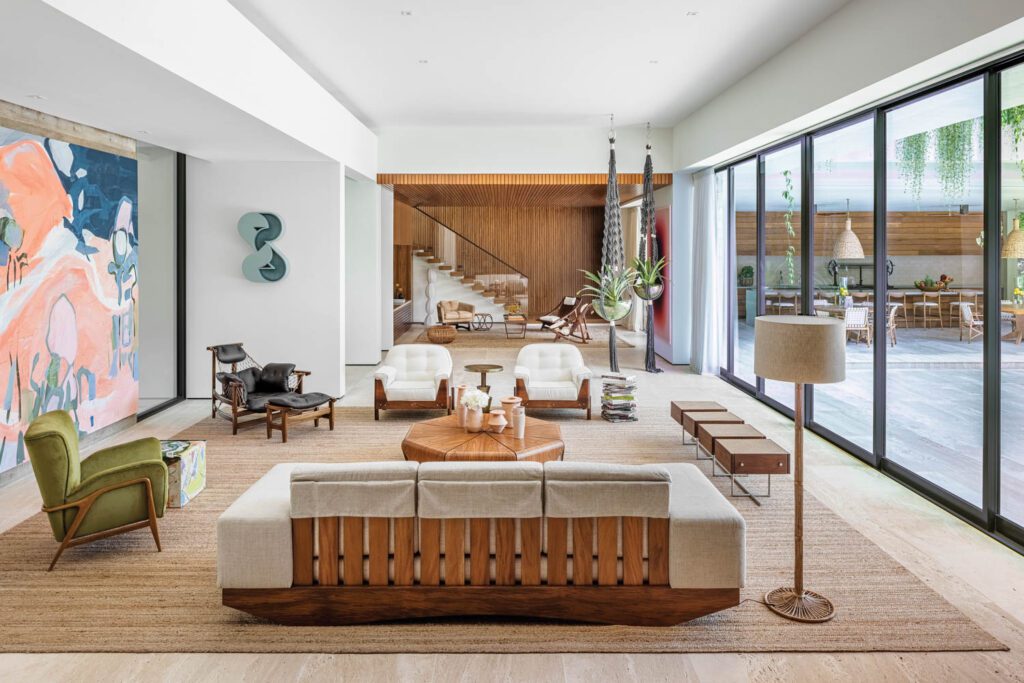 In keeping with South American tradition, the kitchen is not the central hub, but rather positioned off to one side of the floor plan. That said, it's no wallflower—note the dramatic geometric-patterned backsplash tile. "It was definitely the right way to go," Mangimelli says of the attention-grabbing encaustic mosaic.
Although the residence is well-suited to entertaining, it does have a public/private divide, with the more tucked-away second floor housing bedrooms, a family room, and a gym. One wing is devoted to guest quarters and the two childrens' rooms, the other to the primary suite. Despite the home's generous size—10,000 square feet—it contains only five bedrooms. The intent was to create spacious sanctums, Mangimelli says, "rather than see how many bedrooms we could fit."
As for the 1.5-acre plot, the clients' request was a garden that gives joy. To accomplish this, Strang Design collaborated with La Casona Garden to create a "manifold sensory experience of sight, smell, hearing, and taste—a garden of earthly delights," landscape designer Ana Miron explains. Plantings are diverse, a mix of ground cover, flowers, small bushes, and various sizes of trees, designed to complement the oaks. Native species are included, as well as a section certified by the National Wildlife Federation as a wildlife habitat, with the land offering ideal conditions, Miron says, "for companion species, birds, bees, butterflies, and squirrels." And, of course, the property's human residents.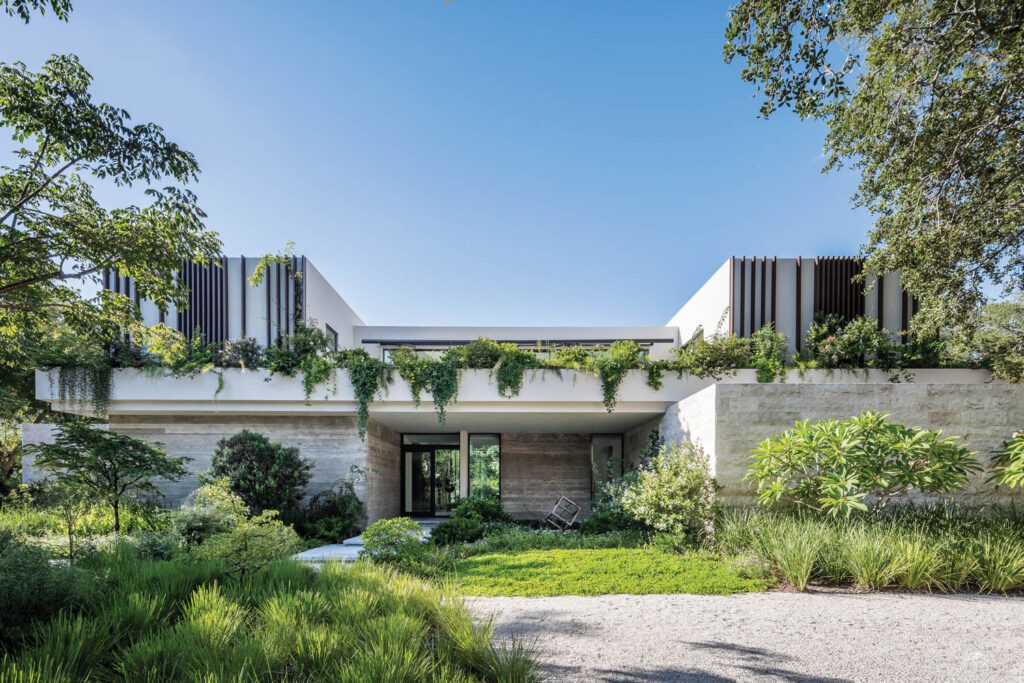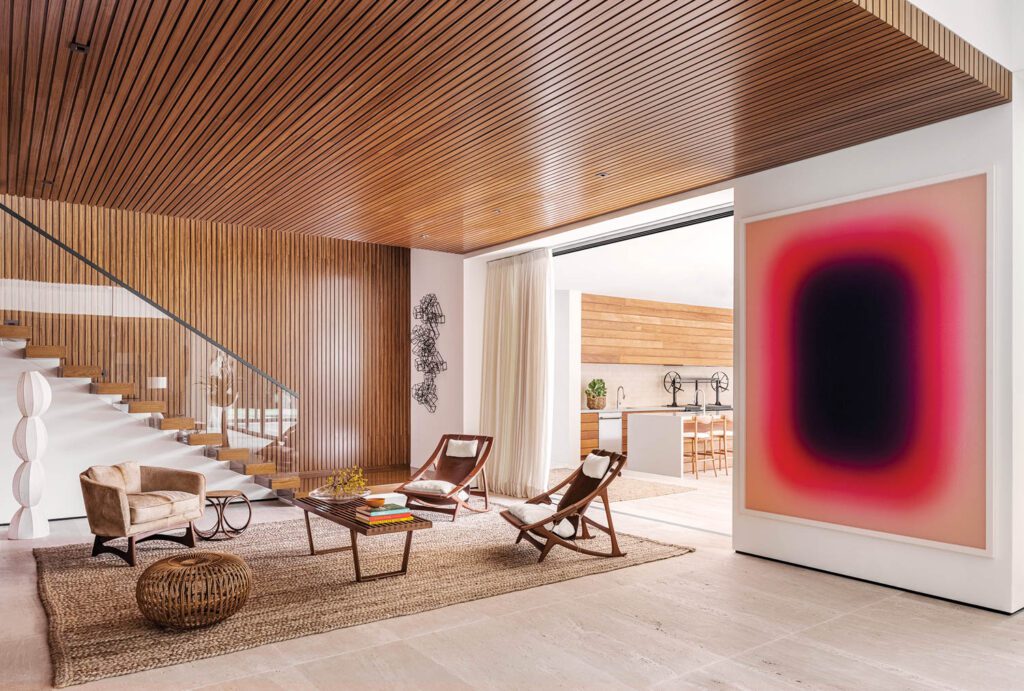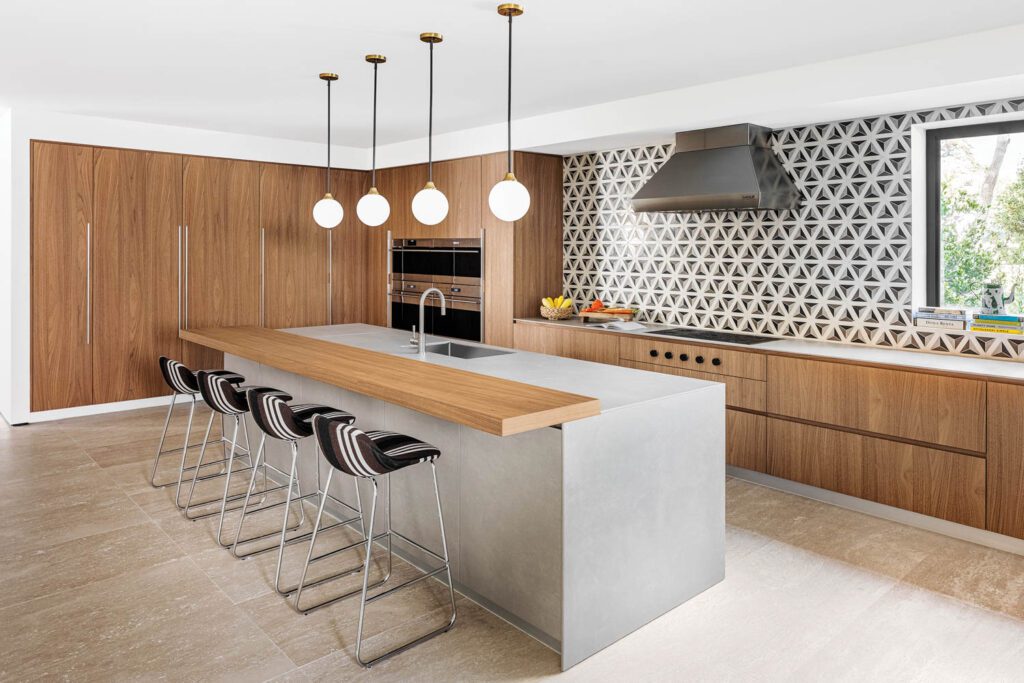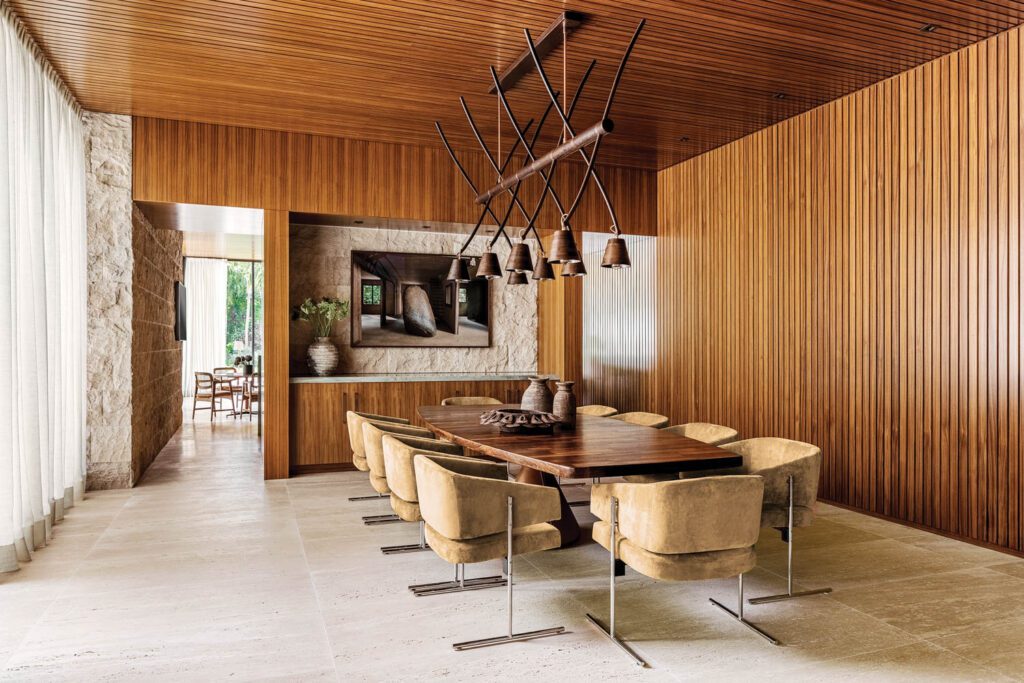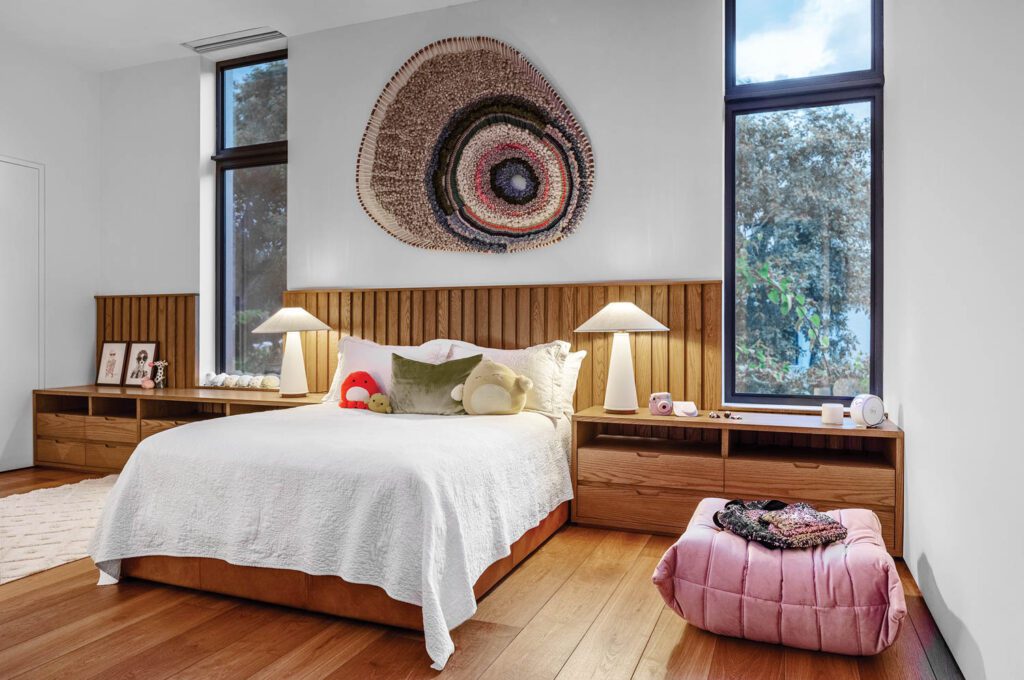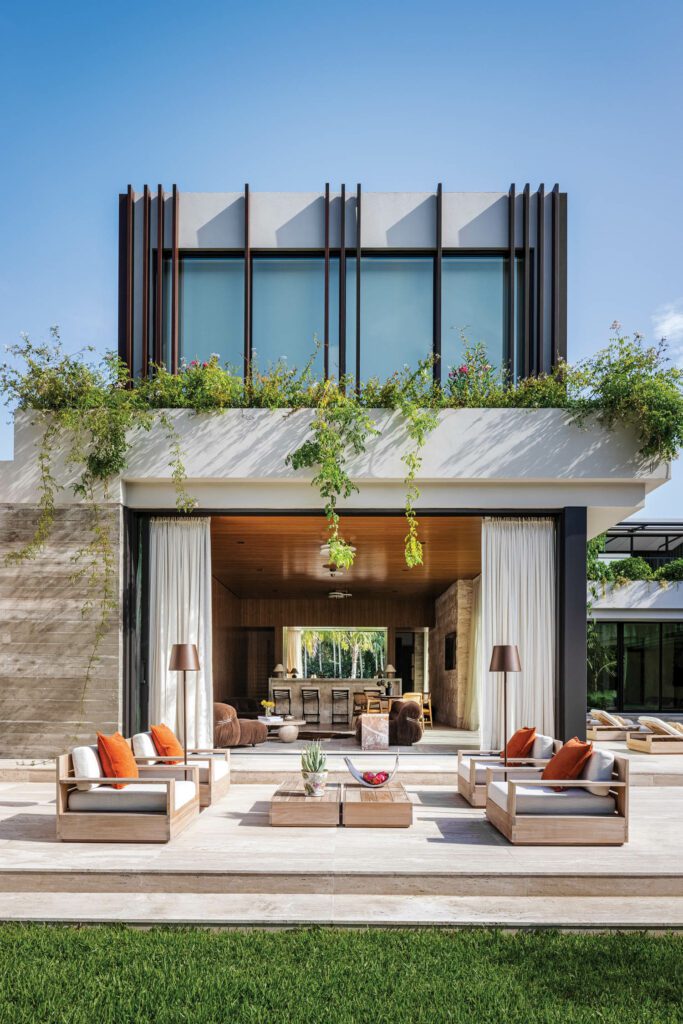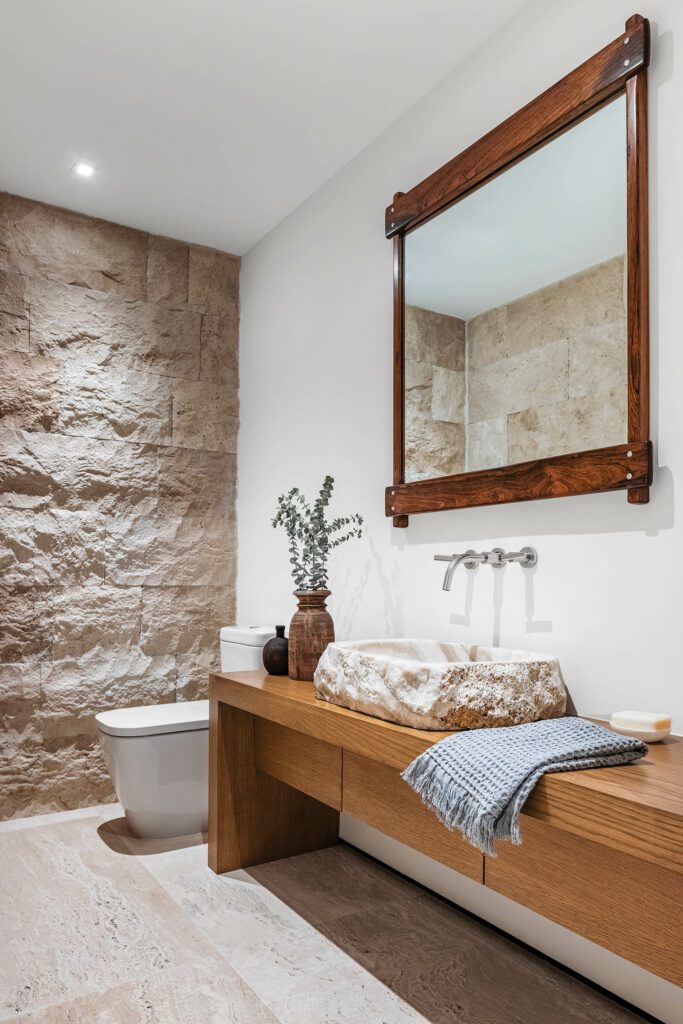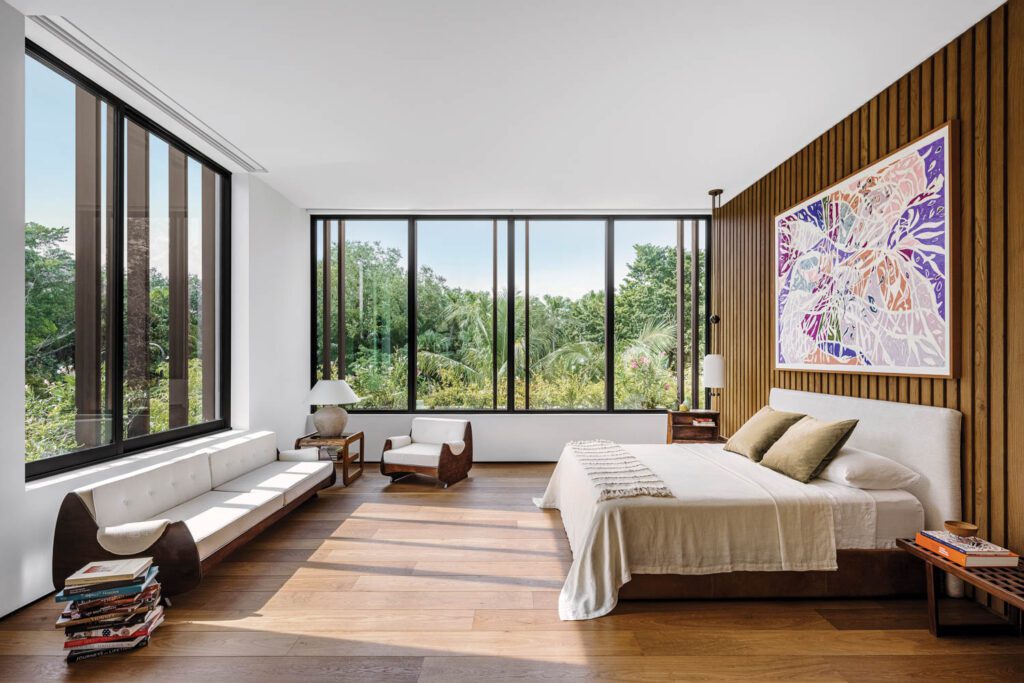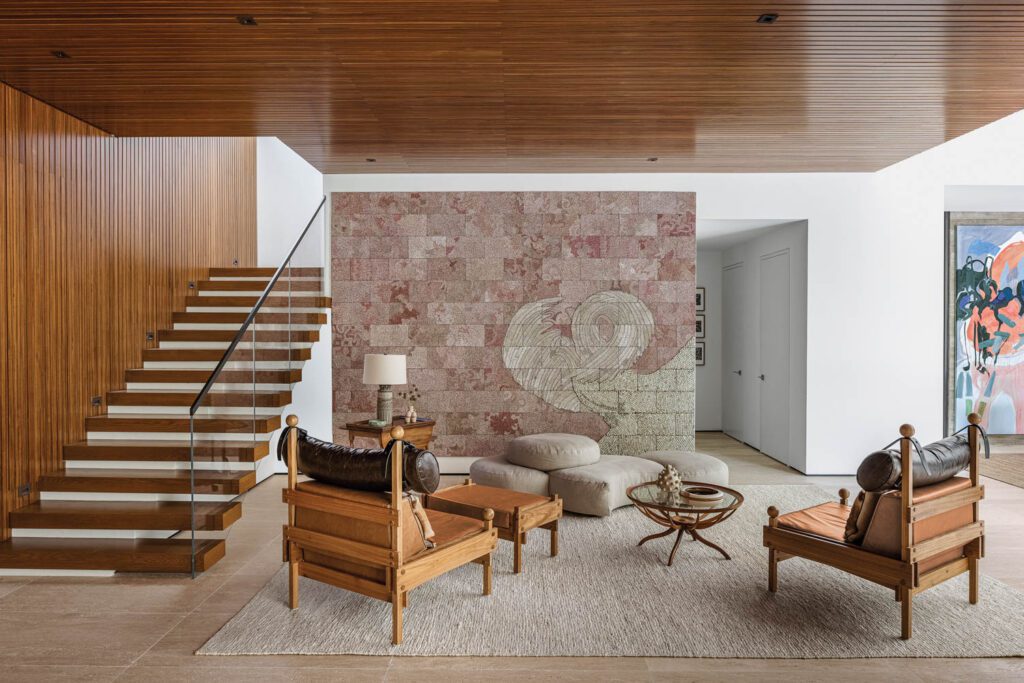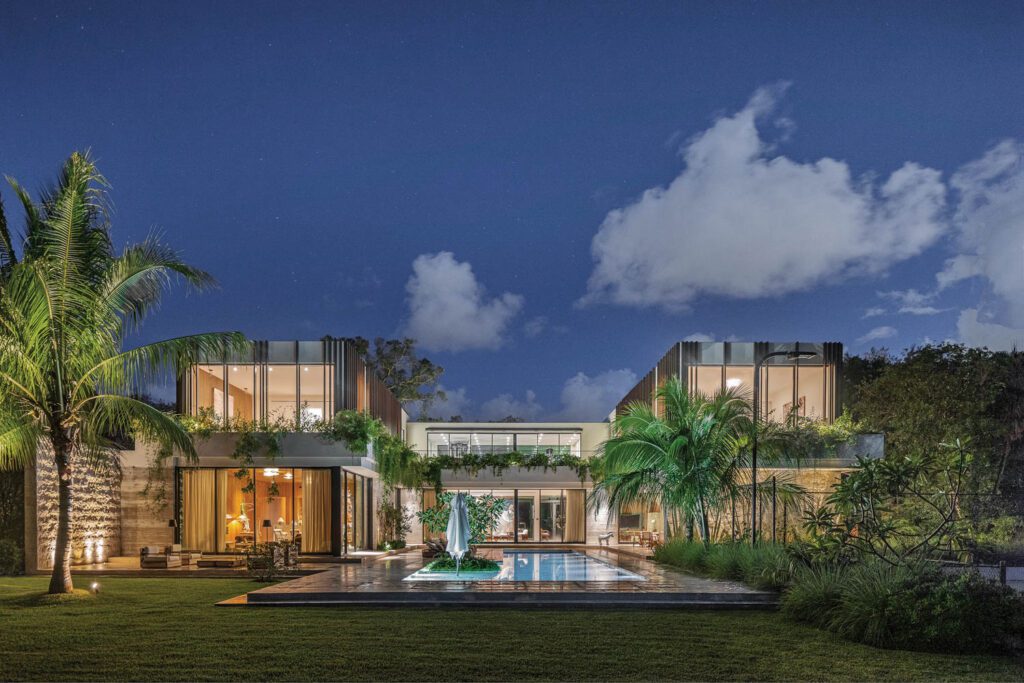 PROJECT TEAM
PRODUCT SOURCES
FROM FRONT
THROUGHOUT