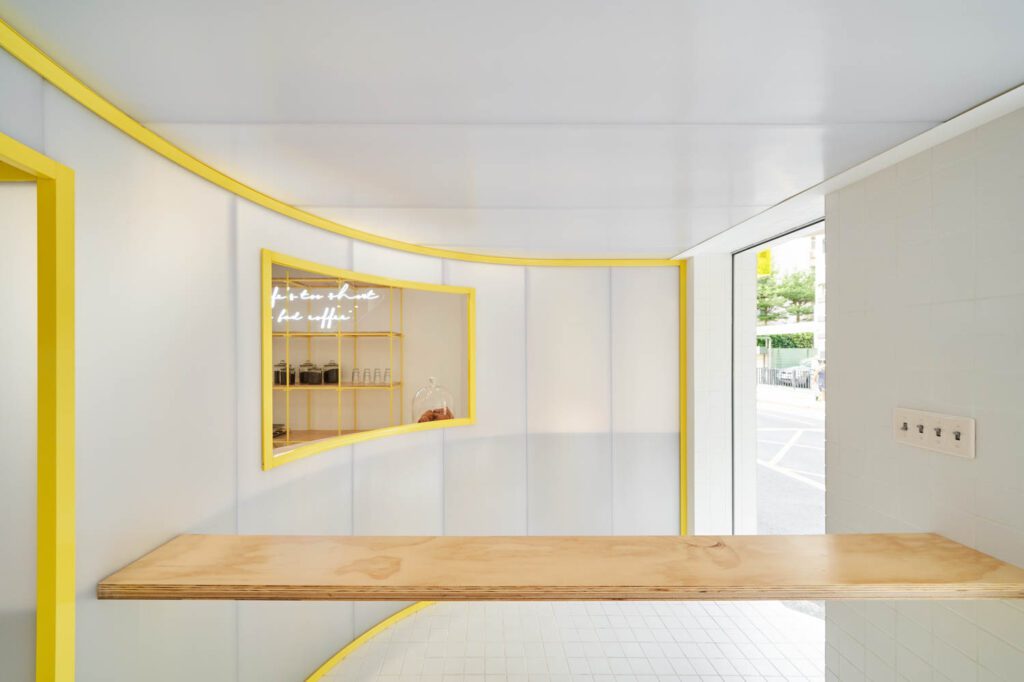 Phoebe Says Wow Architects Brews Up a Coffeeshop With Sunny Accents in Taipei
2022 Best of Year Winner for Coffee/Tea
Taipei's Xinyi district is home to a diverse community of businesspeople, residents, and hikers traveling through its bustling central business district to the picturesque hills nearby. One thing they have in common? A love for coffee, satiated with a perky aplomb by Fifteen Steps Workshop.
Architects Phoebe Wen and Shihhwa Hung of Taipei's Phoebe Says Wow firm have transformed its 860-square-foot café—tucked into a corner beneath a mixed-use building with one side facing the trails—into a minimalist expanse of white-on-white with jolts of buzzy yellow. A carved-in area defined by polycarbonate panels framed with painted steel frames creates both space and light for guests, who can gather at a standing bar, perch on stools tucked between pots of greenery, or relax on stepped seating out front while achieving their caffeine buzz.
Behind the opaque panels, an invite-only multi-purpose room hosts cupping seminars among the working areas and roastery. And while yellow remains the sole accent color, the space is as green as can be: Breezes from the trails mix with the aroma of fresh coffee throughout the open area, reducing the need for AC.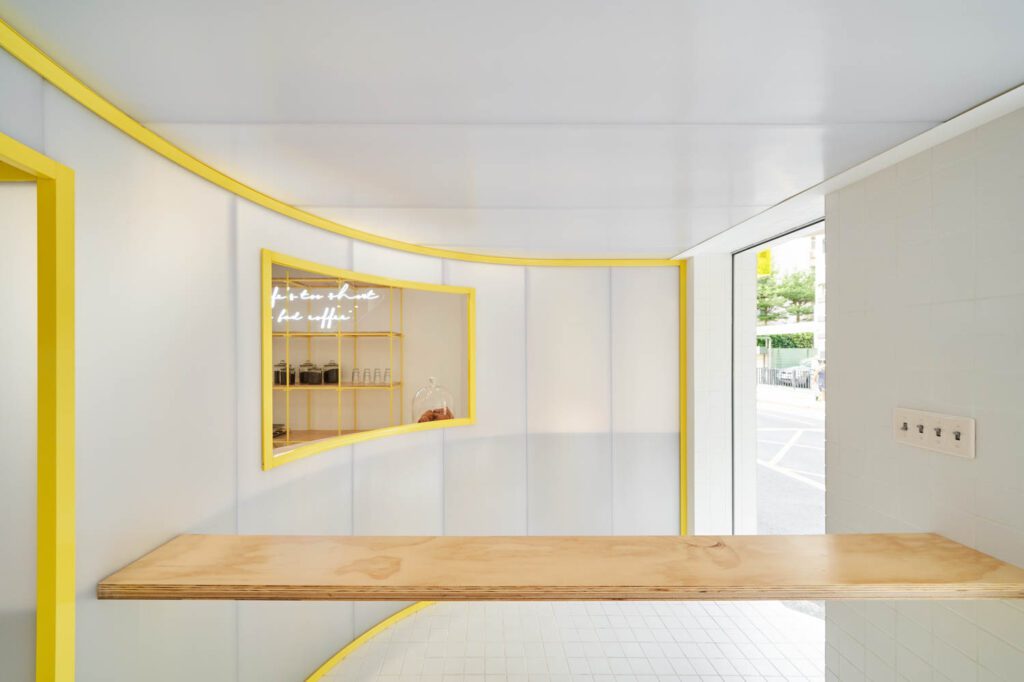 ---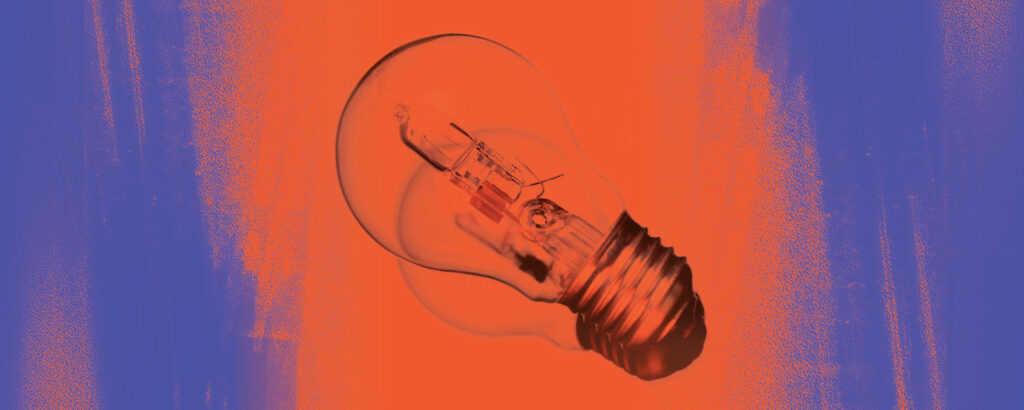 See Interior Design's Best of Year Winners and Honorees
Explore must-see projects and products that took home high honors.
---