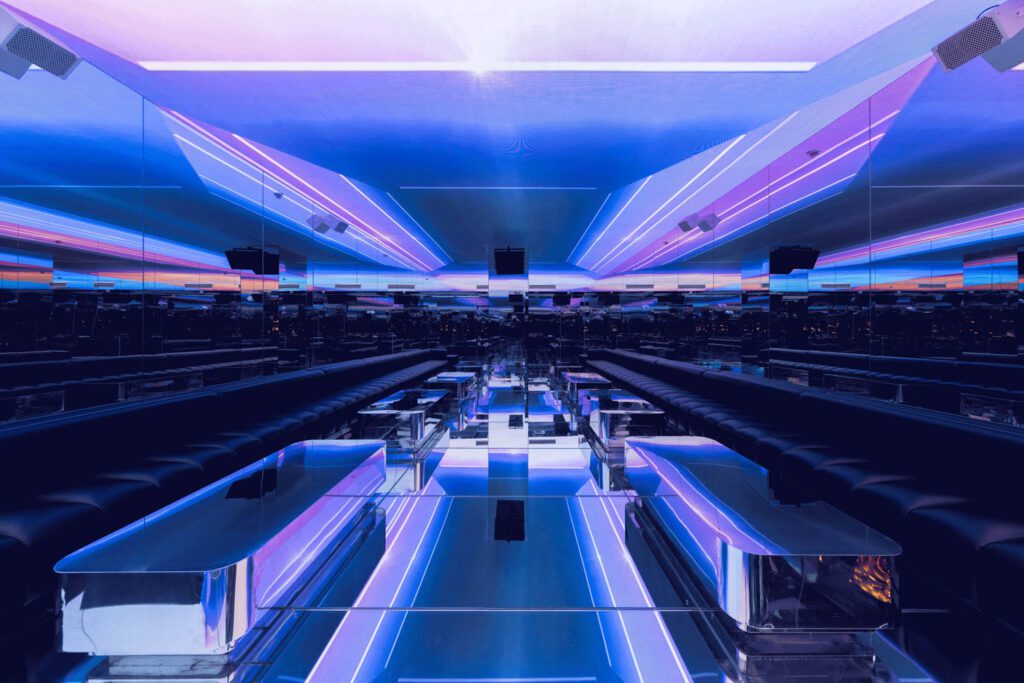 PIG Design Creates a Retro-futuristic Visual Mix for Shanghai's GRNDCNTRL
Back in ancient Greece, revelers built theaters on hillsides so the performers could be seen by audiences above. China's PIG Design looks back to those drama hotspots—not to mention the glitz of Studio 54, the strong forms of Shikumen stone gates, and the futuristic geometries of "2001: A Space Odyssey" and "Tron"—for GRNDCNTRL, an 18,000-square-foot nightclub in Shanghai's hip Xintiandi neighborhood.
Founder and design director Li Wenqiang gathered a sharp mix of materials including leather, steel, brass, and jade for the space, which takes advantage of reflectivity to create eye-popping light installations in the lounge and hall-of-mirrors trickery everywhere else. Fittingly for a nightclub, the palette is mostly midnight. "In order to balance the non-reflective and reflective black materials," Wenqiang says, "all the stitching and structural closure became the biggest problem." But at a peak moment with a drink in hand and the DJ playing your favorite song as the LEDs trace the contours of the space, consider all problems solved.