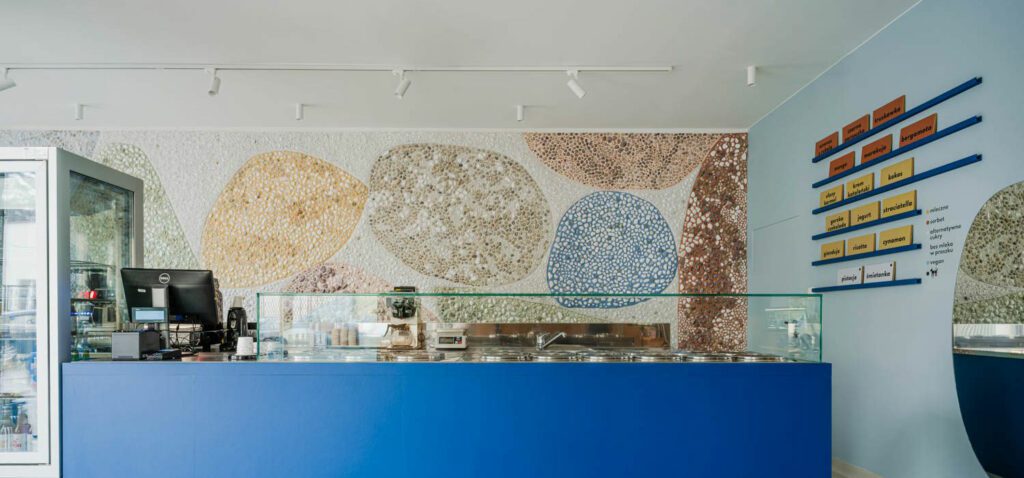 Pigalopus Goes Modernist for an Ice Cream Shop in Warsaw
Sprzeczna 4, a modern building in Warsaw's Praga district, is not only home to the second location of the beloved ice cream shop Jednorożec—it's also the muse for its design. Its 600 square feet brightens up the ground floor, enticing not only residents but fans of the adventurous, seasonally-based frozen treats.
"The building inspired us to design a unique mosaic wall, referring to the Modernist decoration popular in the communist time of the 1960s-80s in Poland," says Malwina Borowiec of Warsaw's Pigalopus firm, which headed up the project design. The large-format creation comprises multicolored rocks that take on biomorphic shapes, which are repeated throughout the shop with mirrors and even films on the windows.
A monumental sales counter anchors the space; nearby, the owner asked Pigalopus to construct an ample laboratory—the perfect place to whip up new flavors and ideas for future locations.