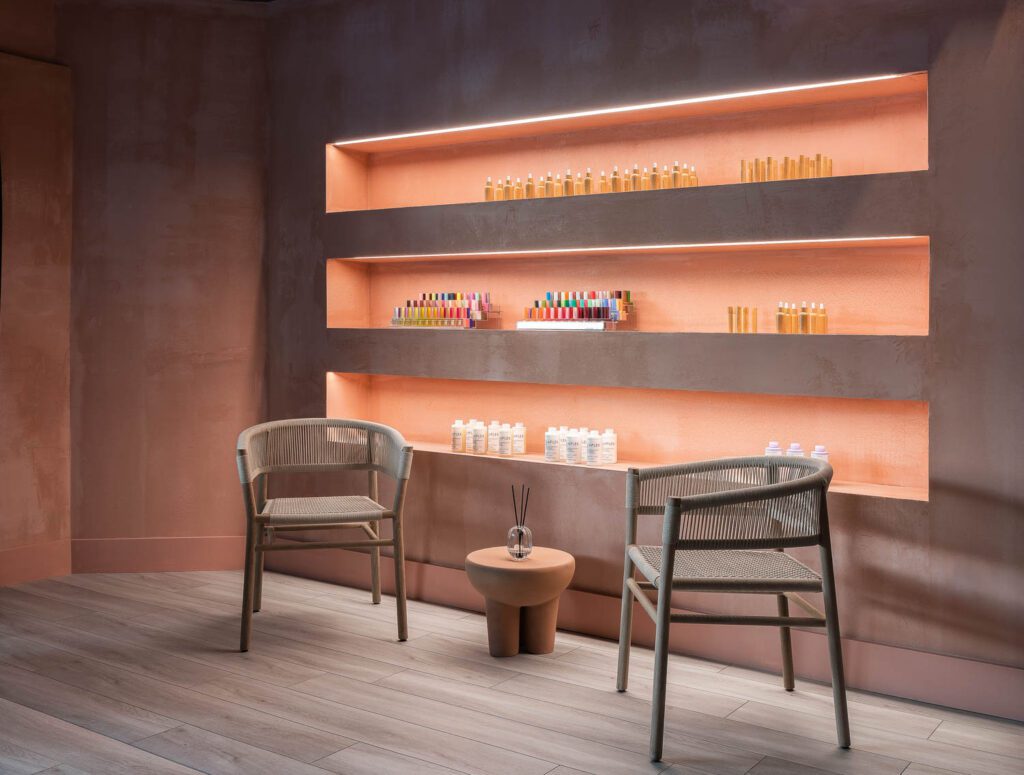 Reflect Architecture Creates a Serene Salon in Toronto
For Beauty et Al, a salon in Toronto, Trevor Wallace and Lily Huang of Reflect Architecture were tasked with creating a space that could host a variety of services, while serving up a true escape. At the start of the project, the architects brainstormed with their clients and asked them about their ideas of escapism. They responded with the concept of "your big sister's apartment." That idea helped guide the project, alongside rigorous attention to interior space, materiality, and lighting.
"The design was led by envisioning a new form of luxury," Huang explains. The layout, meanwhile, was inspired by Morocco's riads, with treatments arranged linearly under arched backdrops. Indirect light mixes with small spotlights, and clay tiles clad treatment station walls. Translucent manicure tabletops are Corian, while wood tones add warmth. In all, the interior is both luxe and restrained, while reflecting the clients' brand.