RooMoo Design Studio Make Waves for the B3 Bistro in Shenzhen
A restauranteur approached the three founders of Shanghai's RooMoo Design Studio with another potential trinity: a new bistro to design, named B3 after its offerings of brunch, bistro, and bar. Each of these seatings would create its own wave of guests—and so the idea of three waves quickly became the overall design concept.
"Playing with transparencies and light," explains founder Marine Bois, "we used stainless steel mirrors to play with perception and to propose a detachment from reality to create those three waves."
The first wave defines much of the 2,400-square-foot exterior in the form of a partition with stainless steel plates that ripple in the wind. A second wave covers the entire bar and kitchen of the 1,200-square-foot interior, also made of stainless steel pieces illuminated at night with varying colors of LED light. Finally, a solid wave forms a cozy niche for guests in the airy dining room. "The three waves allow different seating arrangements and divide the space without creating walls," Bois says. "In the process, it creates different areas and corners to amuse every eye."
Another triptych, this time of brick, solidifies the concept. Cladding the walls, the bricks are cut as if to reveal sedimentary layers, in a gradient of three horizontal lines. The bricks rise and crest at the glass ceiling, meeting the mirrors. Custom furnishings complete the design, utilizing a natural material palette of teak and oak with limewashed walls. Down the center of the space, a bar orients guests to the dining area to the right, while giving staff easy access to the kitchen on the left.
"B3's food is fresh, energetic, and joyful, and we wanted the design to reflect that in the interior," Bois says. "But the space is relatively small." Due to its compact size, an initial concern centered around the thought that diners may eat and run. In the end, though, they found multiple ways to wave goodbye to that worry.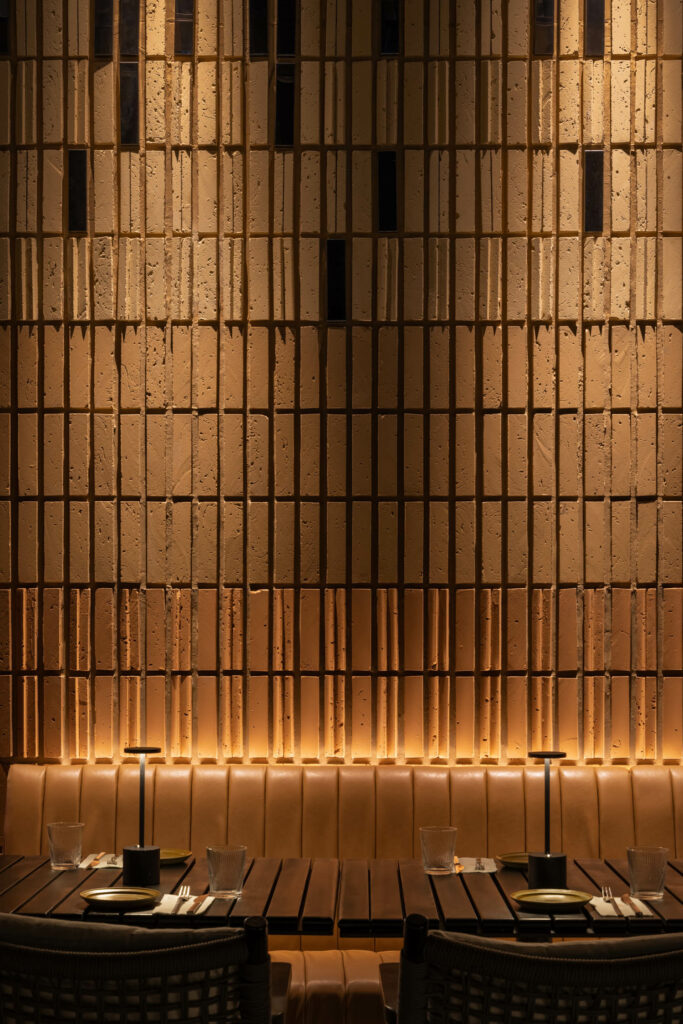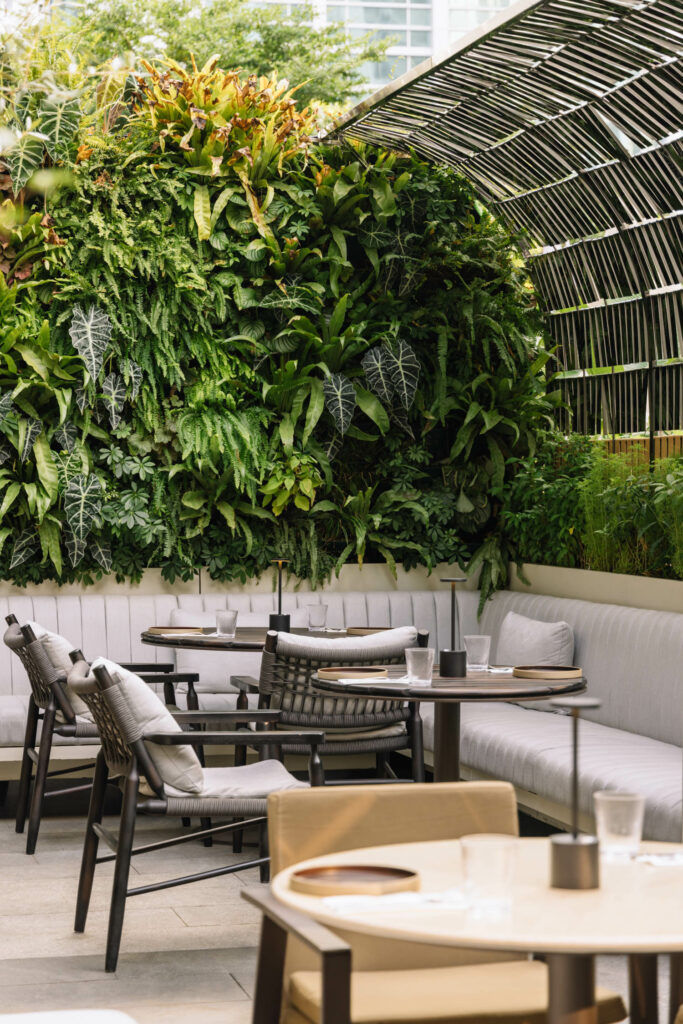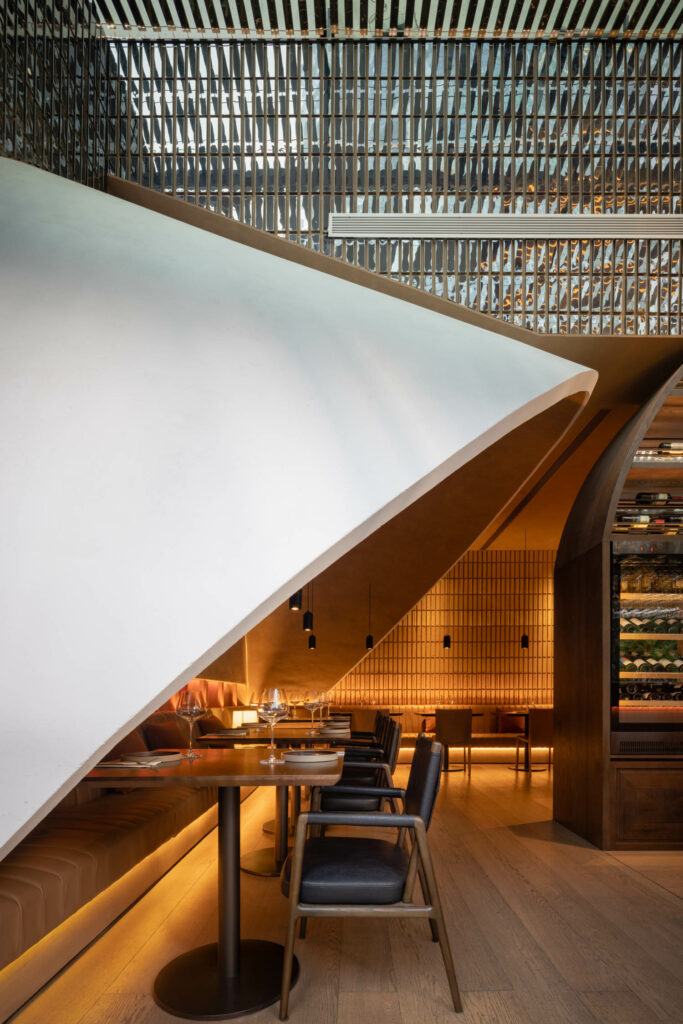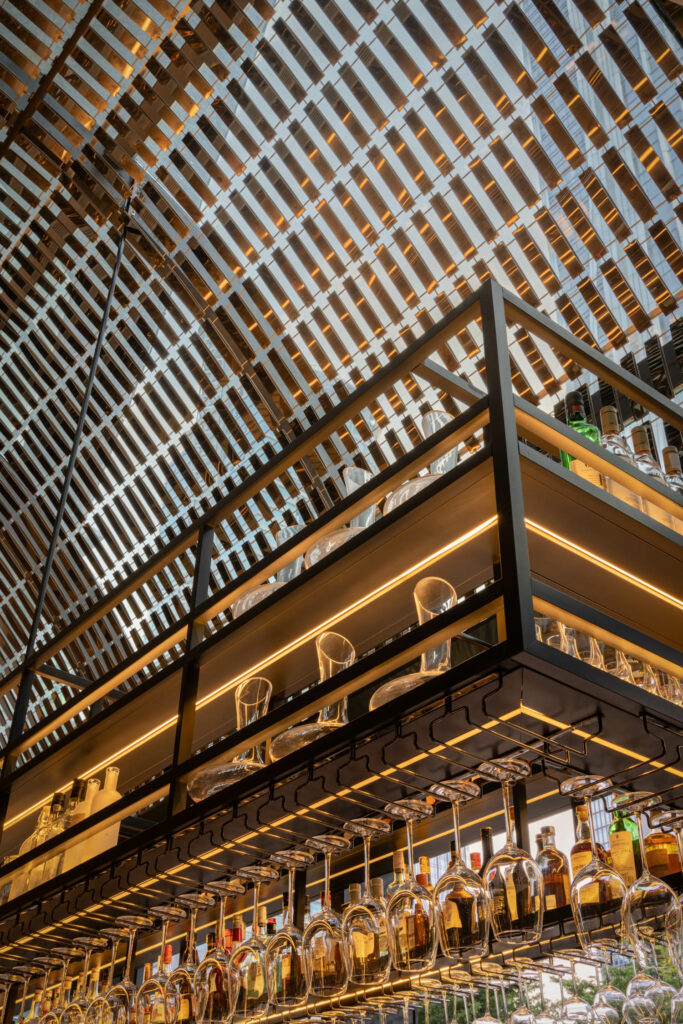 read more