Snorre Stinessen Architecture Conceives of a Chalet-Style Lodge With a Spalike Bath in Norway
2021 Best of Year winner for Bath
Originally it was meant to be a private home. But when Snore Stinessen Architecture began concepting a cabin in the Lyngen Alps, the client couldn't help but imagine the potential for a chalet-style lodge where guests could enjoy the world-class skiing, glacier trekking, and wildlife spotting the land provides. After purchasing the surrounding 600 acres, architect and client started designing a place that would provide luxury hospitality without disturbing the pristine surroundings. An A-frame of patinated copper and glass was raised by crane from a tractor track over 100 yards away. "It's probably one of the most advanced buildings on this type of site and this climate," founder Snorre Stinessen says. The main building is 18 feet high at its peak, with a sloping roof that matches the terrain, and floor-to-ceiling windows offer a panoramic view from every angle. Simple, earthy materials further emphasize a connection with the landscape, like the Carrara marble and rough-sawn oak of a grottolike shower in the suite and the brushed silver fir that wraps the main structure. Under the sloped roof in a shared bathroom are an Antonio Lupi tub and sink, plus a mirror with embedded lighting that displays a quote from the poet Virgil; roughly, it translates to Love is a thing filled with fear. All this was done while preserving the natural beauty that so inspired the design. During the whole construction process, only one tree was removed.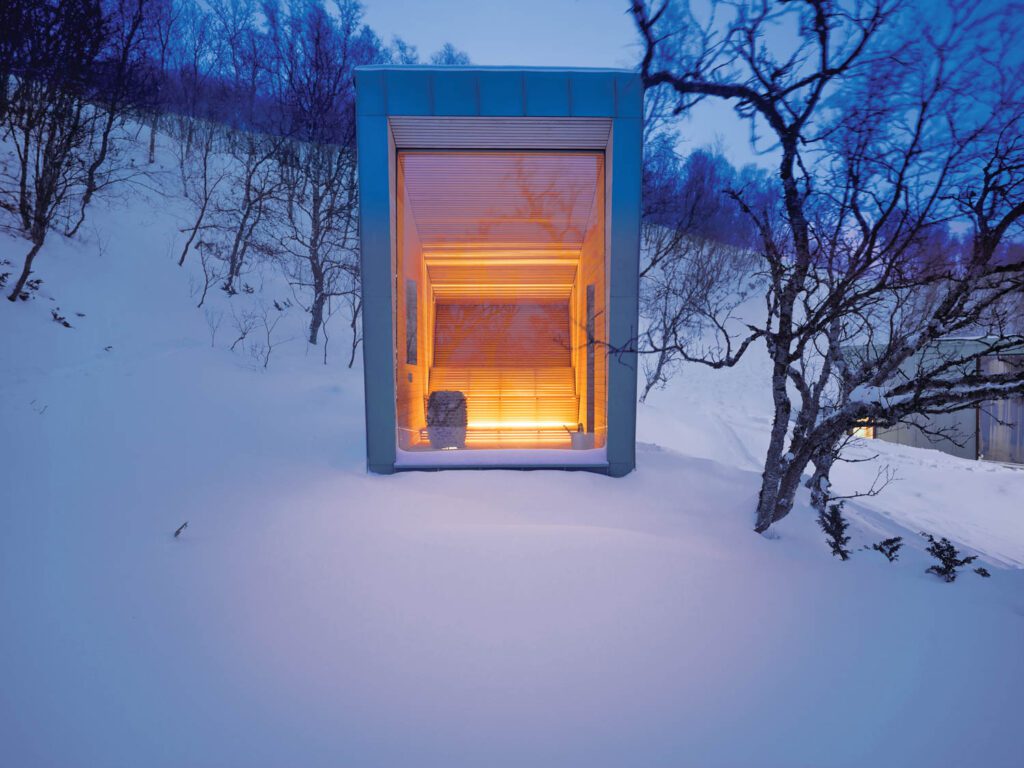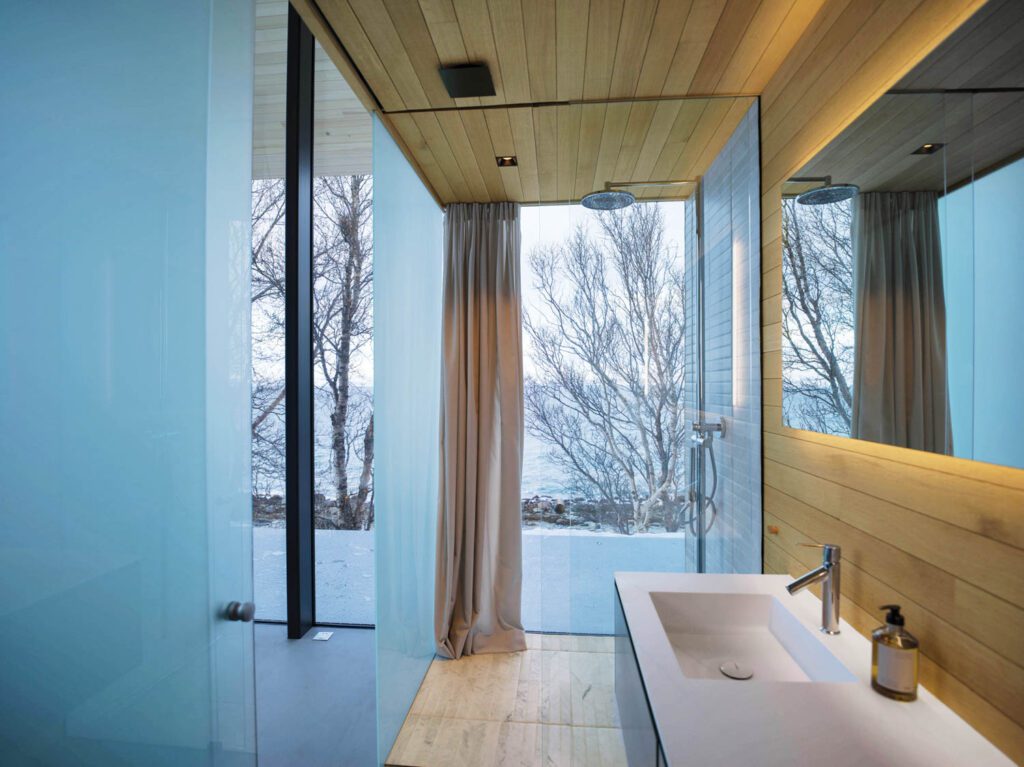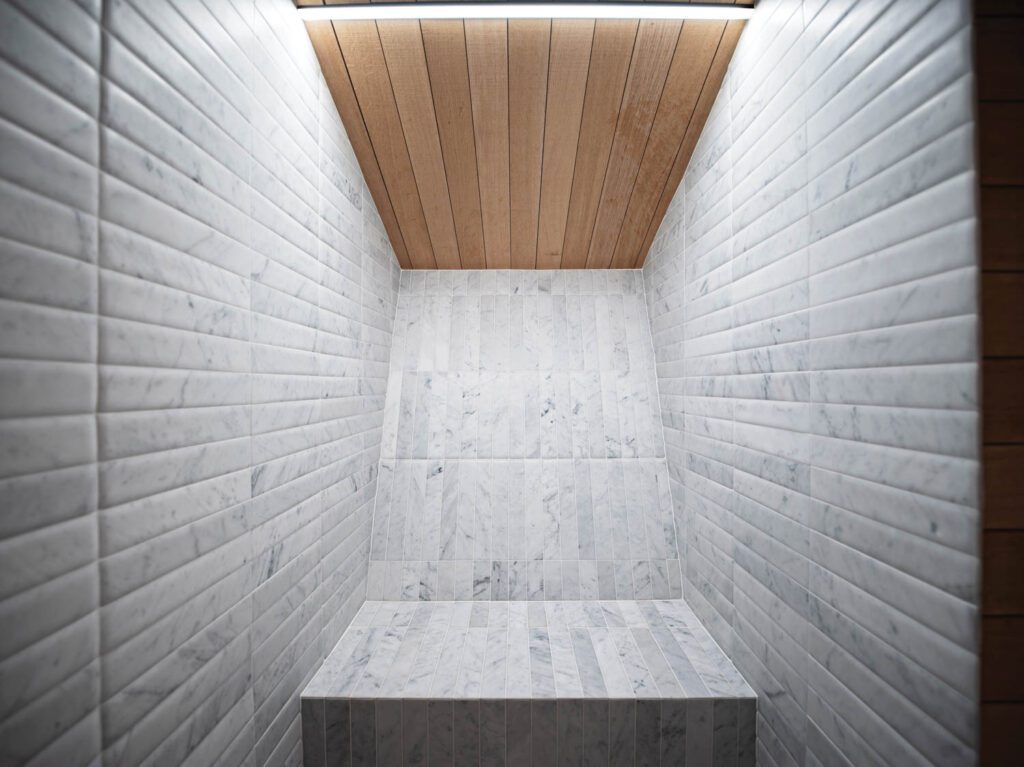 PROJECT TEAM
more
Projects

16 Soothing Spas and Saunas

During the winter, some choose to travel to tropical islands and beaches, attempting to escape the cold altogether. Others turn to the warmth of restorative indoor environments and natural hot springs. These spas an…

Awards

Best of Year Awards 2021

Interior Design celebrates design in all its forms with the 2021 Best of Year Awards. See the winner's gallery here.