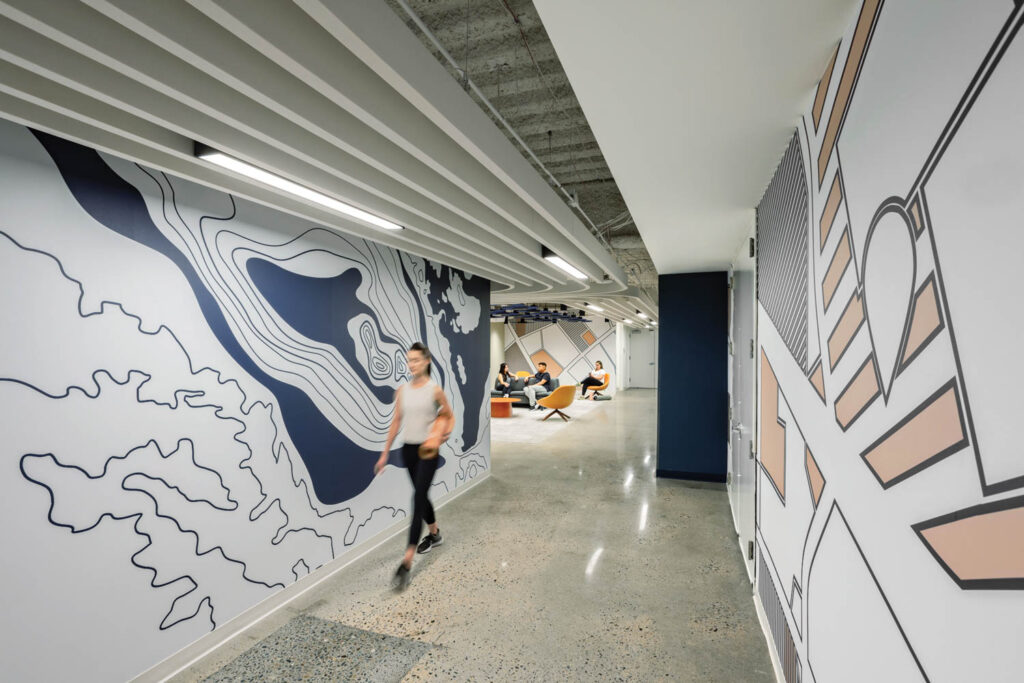 Studio G Architects Envisions a Vibrant Workplace Ecosystem
Tapped by global real-estate firm Hines to revitalize a 445,000-square-foot commercial complex in California with two 11-story Class A office towers, Studio G Architects envisioned a vibrant workplace ecosystem, a venue for spontaneous, interpersonal collaboration with indoor/outdoor social zones and amenities worth commuting for—all things it lacked. "Santa Clara Towers was well-known, but not necessarily for the best reasons," Studio G principal Kelly Simcox recalls. "It was dated, lacked a prominent entrance, and had no tenant amenities except for a neglected indoor pool." The property's primary draw was Birk's Steakhouse, a popular destination among Silicon Valley business leaders.
Studio G activated the lobby with a biophilia-inducing living wall and incorporated a new reception desk, a lounge, and a plethora of flex seating, including a zone near a new grab-and-go café spinoff of Birk's. A canopy trellis adorns the revamped entry plaza, where more lounge space is found. As for the derelict pool? The team filled the space with an 11,000-square-foot fitness center. Since completing the project in 2022, Simcox notes an increase in new leases and renewals, and says tenants are enjoying confabs under the plaza canopy and ad-hoc meetings in the amenities center.
Behind the Design of Santa Clara Towers