The Morgan Library & Museum Receives a Stylish Update
Integrated Conservation Resources and Todd Longstaffe-Gowan's restoration of the Morgan Library & Museum's facade and garden in Murray Hill is letter perfect. See what makes the space so special with a behind-the-scenes look.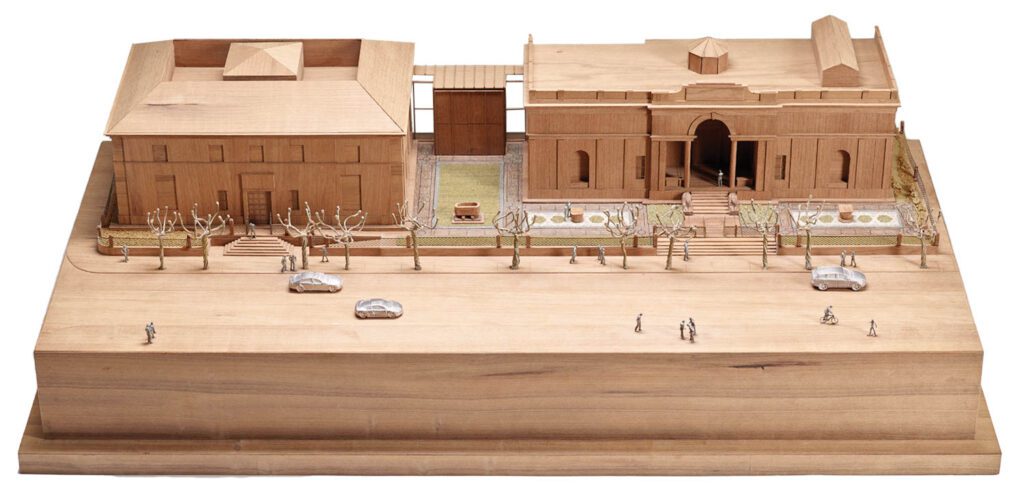 A wood maquette by Integrated Conser­vation Resources president Glenn Boornazian and Todd Longstaffe-Gowan Landscape De­sign's namesake founder shows the planned interventions to the facade and garden of Charles McKim's 1906 neoclassical Morgan Library & Museum in Murray Hill, originally built to house financier J. Pierpont Morgan's private rare books col­lection before its con­version to public use in 1924.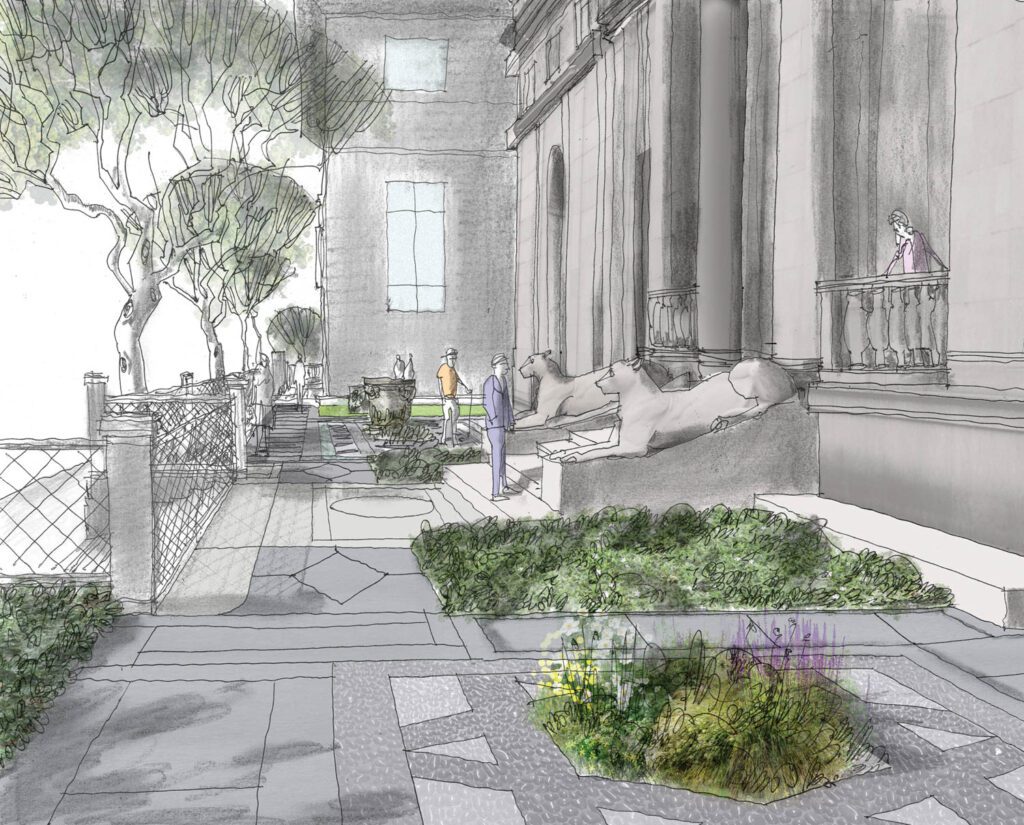 A water­color by Todd Longstaffe-Gowan illus­trates blue­stone pathways laid in patterns derived from the library's Renaissance-inspired floors, and pebble mosaics created by a Sicilian artisan with stones from the Ionian Sea and volcanic ash from Mount Etna.
A conserv­ationist works on a set of bronze-on-wood doors from 1900 that were derived from Lorenzo Ghiberti's por­tal to the Baptistery in Florence, Italy, and depict the life of Christ.
Contrac­tors install a 15th-century wellhead in what is believed to be its original location on the grounds.
"Our philosophy was to use conservation methods that are physically and aesthetically compatible with the original materials" —Glenn Boornazian
A pre­viously inaccessible 3rd-century Roman sarcophagus purchased by Morgan in 1913 is now the garden's centerpiece.

Open to the public for the first time, from June to October, the Morgan Library & Museum's garden sits behind a rehabilitated bronze fence and features new beds of periwinkles, geraniums, anemones, asters, foxgloves, and viburnum, all chosen for their low height to not distract from McKim's architecture.
The sarcophagus fronting Renzo Piano Building Workshop's 2006 addition stands illuminated thanks to Linnaea Tillett Lighting Design Associates.
The restoration included repairing and cleaning the original limestone facade, which is landmarked, and a pair of marble lionesses by Edward Clark Potter, based on live models he sketched at the Bronx Zoo in 1903.
32 Architects, designers, landscapers, arborists, engineers, and masons led by Glenn Boornazian and Todd Longstaffe-Gowan
$13 Million Budget
Six Year Project
116 Years without a previous restoration