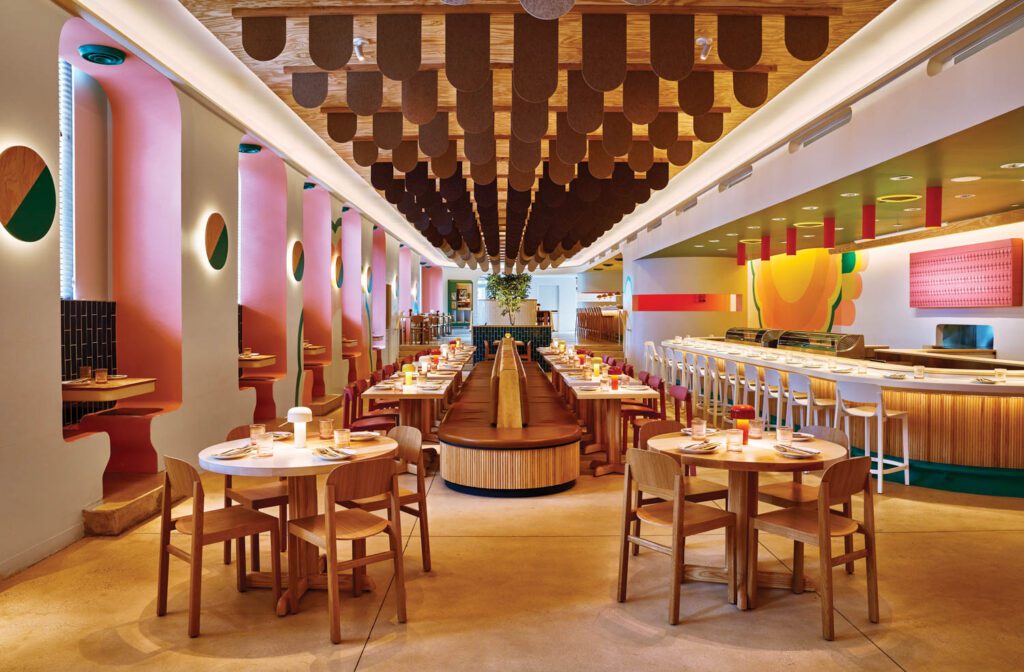 These Global Eateries Offer a Feast for the Eyes
From pretty pastels to moody blues, an international quintet of new eateries shows the virtuoso use of color—and form— to orchestrate space.
Project: Bun Burgers, Milan
Located in the artsy Brera district, the Spanish studio's third location for the Italian chain continues its predecessors' swimming-pool aesthetic but with a less-splashy four-color palette—pastel yellow, pink, green, and blue—that's better suited to the sophisticated neighborhood and, in a new twist, the use of an iridescent mirror-effect finish on some ceiling and wall surfaces to evoke the feeling of being surrounded by waves.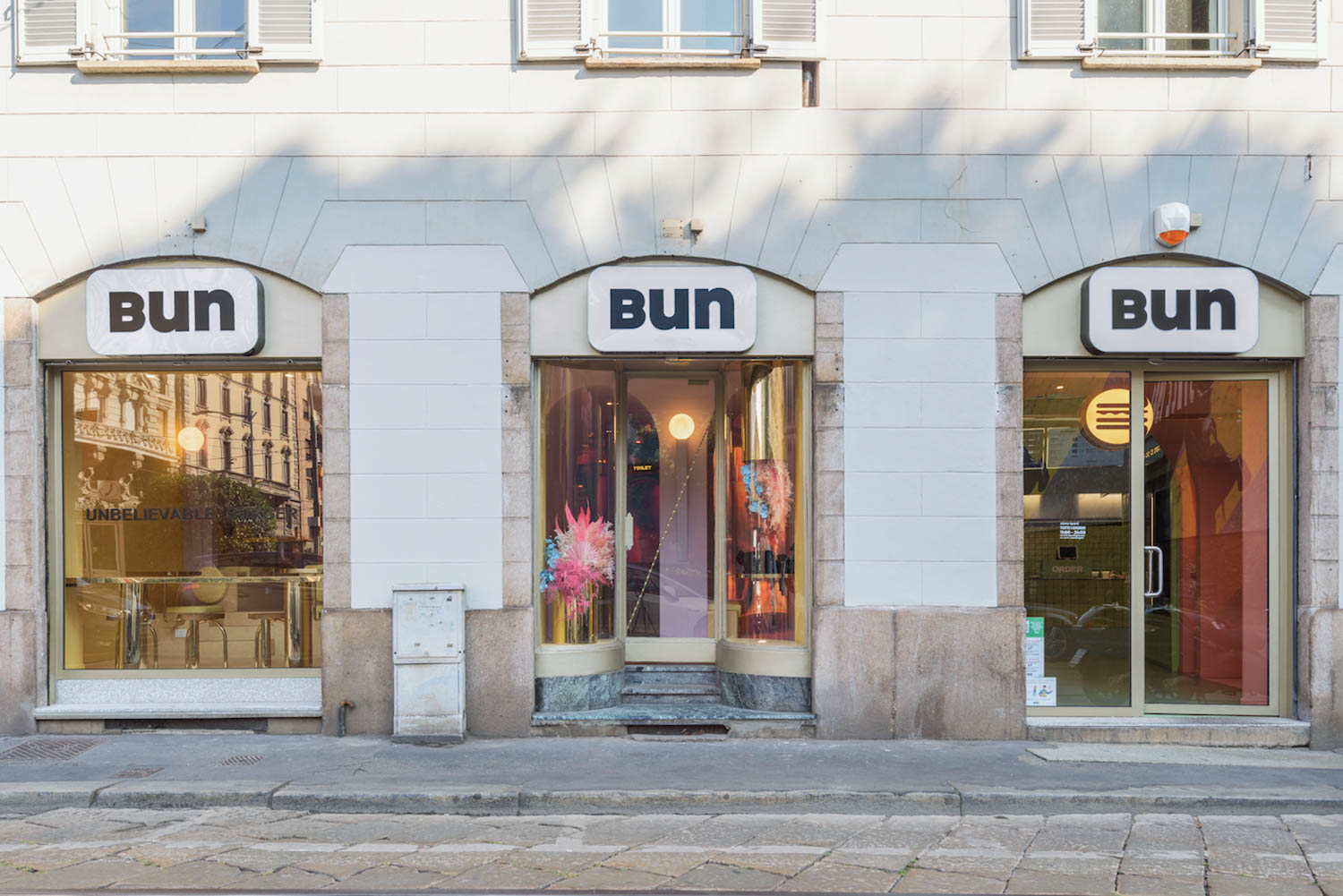 Project: Pigeon Post Eatery & Bar at Hilton Cologne, Germany
The London and Milan–based studio looked to the history of the building, which had been a post office from the 1950's to the '90's, when reconceiving the hotel's lobby bar as a 5,500-square-foot multifunctional space—a coworking area, in-house breakfast spot, public lunch and dinner restaurant, evening watering hole—settling on a carefully balanced industrial-vintage-contemporary look that encompasses obsolete '70's office equipment, witty period-attuned art, and plushly upholstered half-moon banquettes.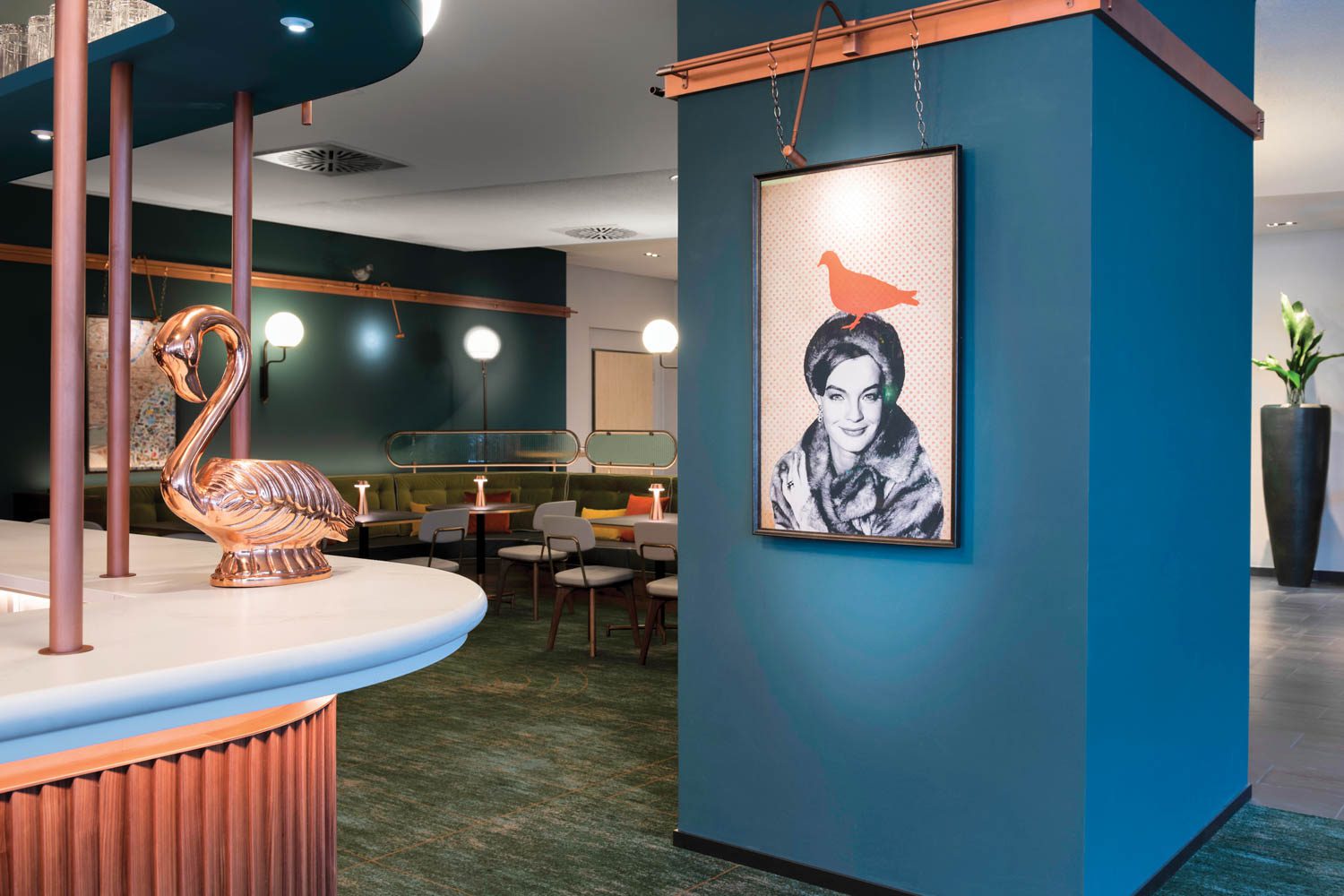 Project: Holiland Market, Wuhan, China
Comprising a 1,200-square-foot interior wrapped by a slightly bigger open-air eating area, this branch of the nation's largest chain of bakeshops uses cheerful colors (blue, green, orange), lively geometric and biomorphic shapes (some derived from the cakes and pastries on display), and distinctive materials like terrazzo flooring, stainless-steel paneling, and layered acrylic shelving to delineate zones and infuse a touch of playfulness.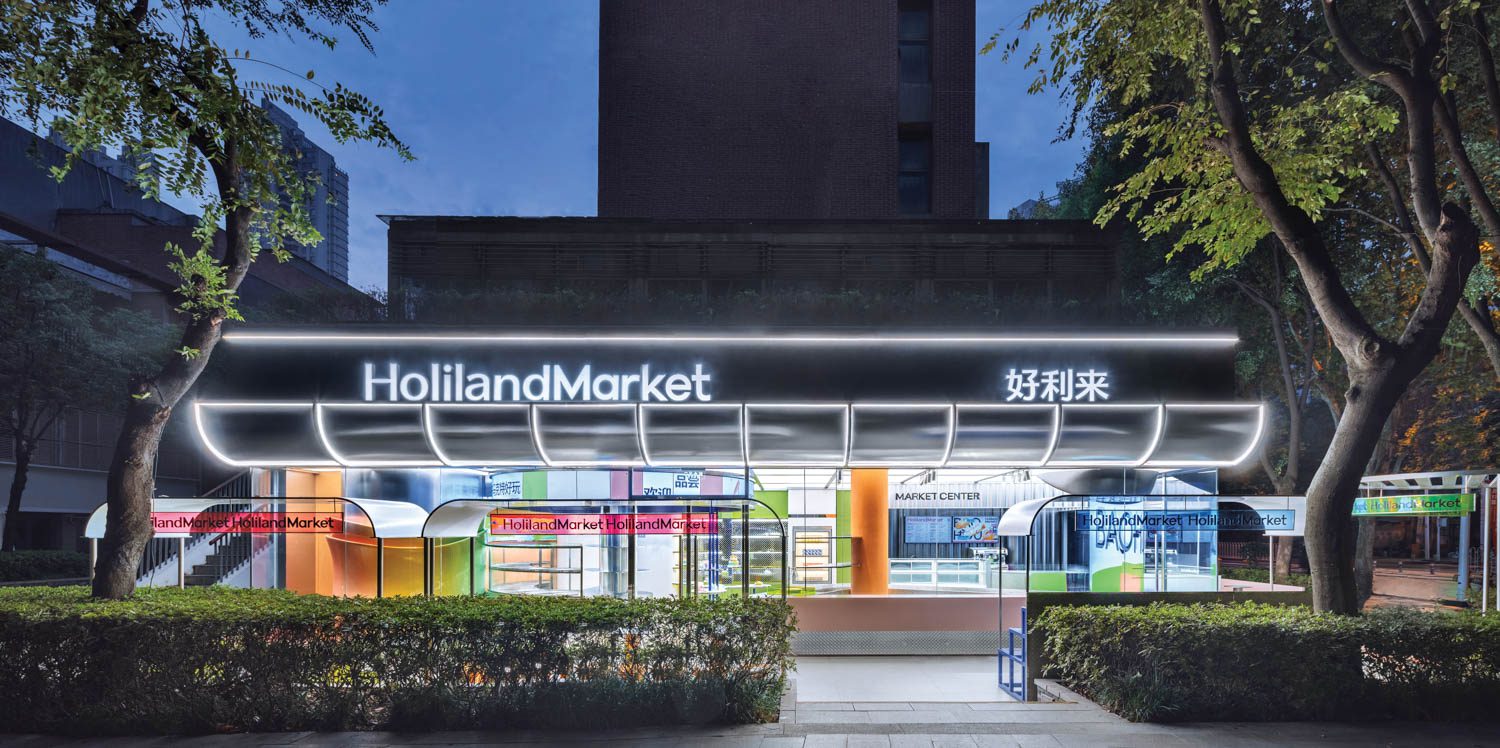 Project: Kpod, Philadelphia
What began as a quick refresh of a 20-year-old restaurant turned into a full-concept update with a new Korean American chef, menu, and vibe, which includes a reconfigured layout featuring a central banquette flanked by booths, a stool-lined bar, and fewer stand­alone tables; a new plywood ceiling hung with eye-catching felt flags; and a warm wood-tone palette enlivened by bright K-pop colors and a boldly graphic mural by local artist David Guinn.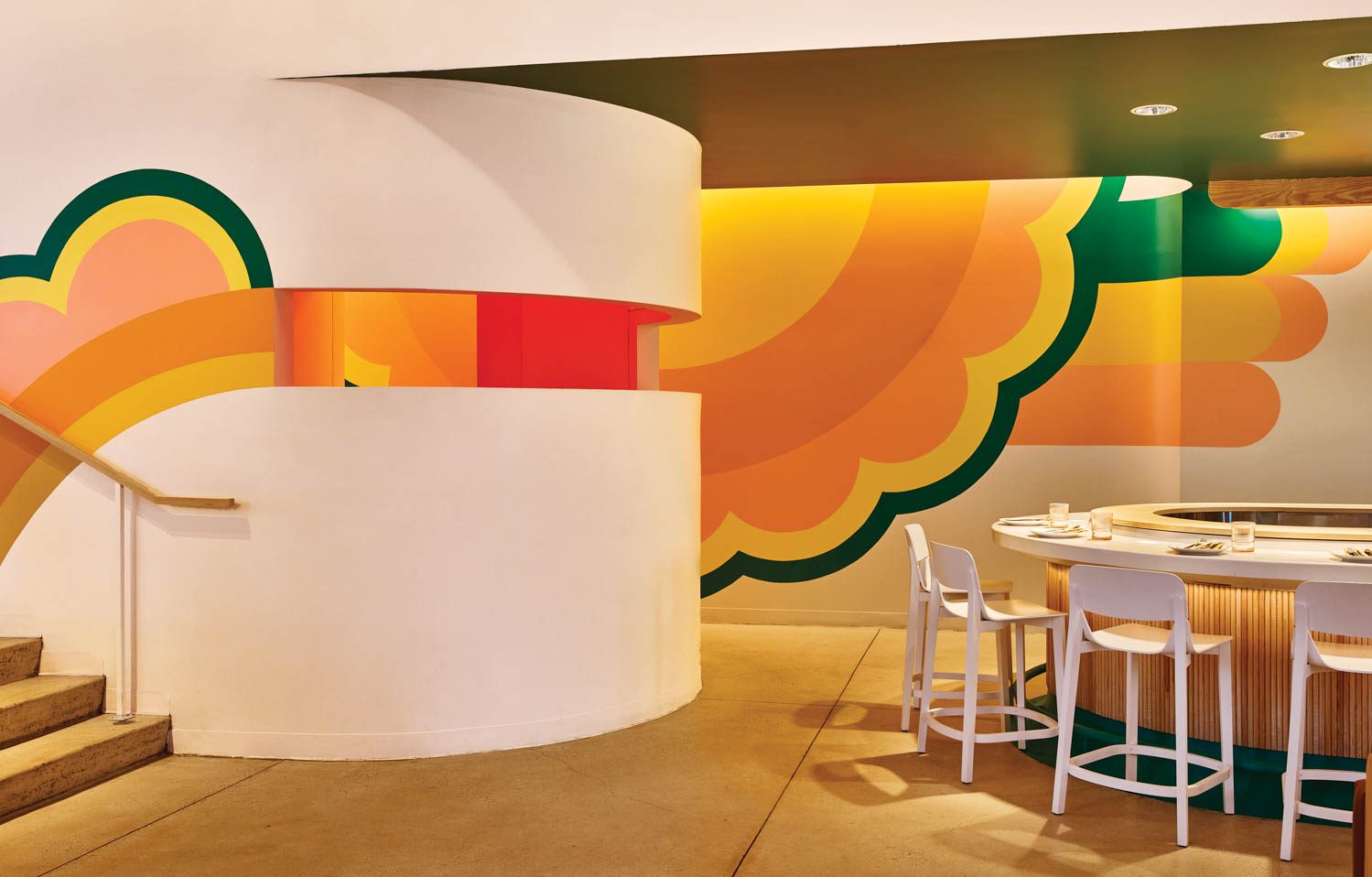 Project: Takano Ramen, Hong Kong
The city's second outpost of the celebrated Tokyo mom-and-pop noodle shop conjures the original's unpretentious ambience through the use of traditional Japanese materials (timber framing; walls plastered with striations of different-color clays, which helps with way-finding) and time-honored forms (an awning shaped like a samurai's helmet above the ramen bar; classic shoji screens; bamboo-and-paper lanterns) that contrast effectively with the glossy shopping-mall location.