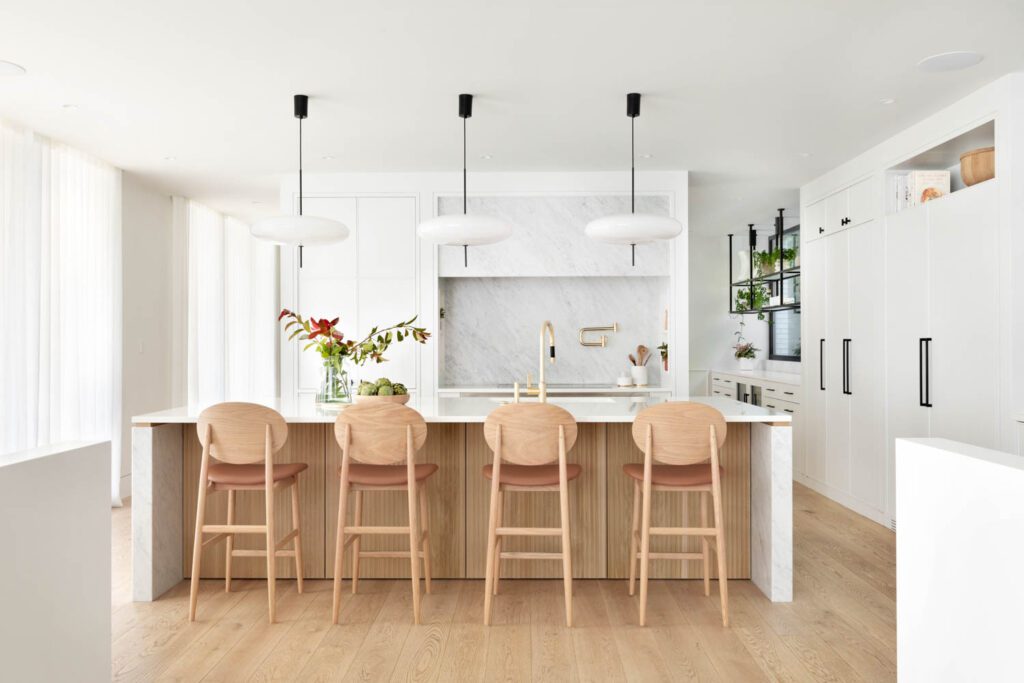 This Vancouver Island Home Blends Japanese and Scandinavian Influences
Taking cues from Canadian countryside houses built from bricks, this 10,000-square-foot, two-story home features a contemporary vibe that fits its location in coastal Victoria, British Columbia. Designer Andrea Rodman began envisioning the interiors of the space, including its six bedrooms and seven bathrooms, from day one of the three-year project, even before architect Scott Posno and the builder signed on.
Thanks to the T-shape layout, two open courtyards and different wings invite the young family who lives here to enjoy a lifestyle that offers space for entertaining and privacy. One of the biggest challenges for Rodman consisted of reconciling the homeowners' tastes and design visions—one leaned toward a more classic aesthetic while the other favored a modern look. Both of them, however, dreamed of a cozy family home that would suit them for many years.
"The idea was having separation to the rooms but still maintaining an open feel, capturing traditional details without overpowering while also keeping the house minimalistic and understated from the inside to the outside," explains Rodman. To achieve this aesthetic, she went with a white palette accented by oak tones, natural stone, and rattan, enabling the interiors to feel airy and connected to the outside. "Through this home, we wanted to capture the sophistication of mixing Scandinavian and Japanese design styles to find that unique balance," says Rodman.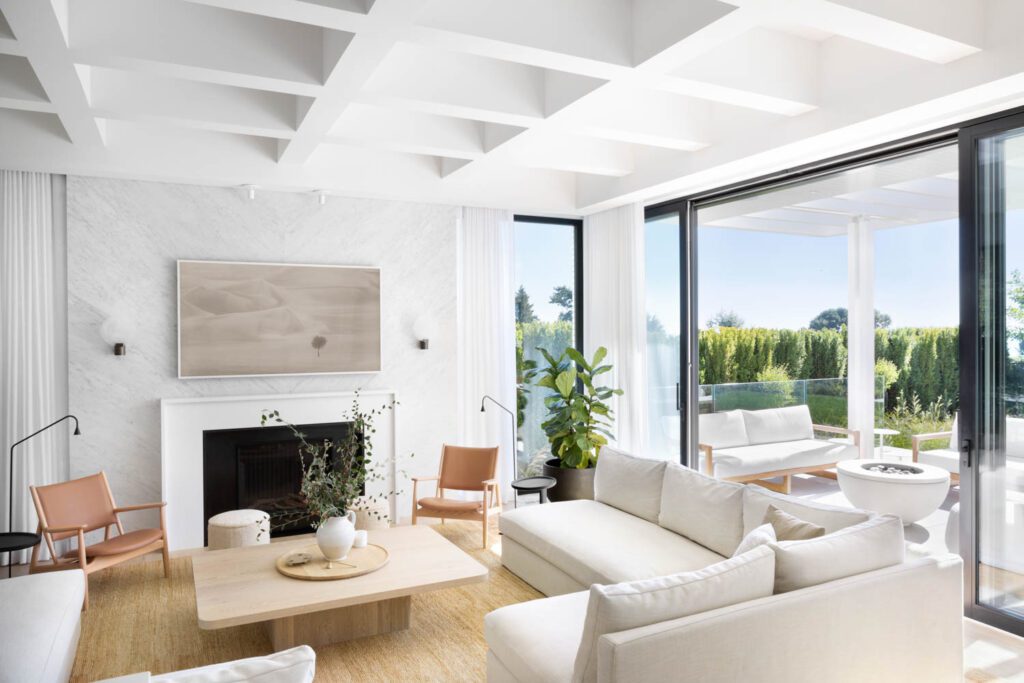 Sprawling and elegant, this minimal home features a timeless collection of furniture and lighting with pieces from design masters as well as Rodman's new online boutique, Hem Interiors. In the main bedroom, the 1970s Etcetera lounge chair by Jan Ekselius is a statement piece. Curated with the help of art consultant Alexandra Schafer—founder of VELVENOIR based in Europe—artworks by David T. Alexander, Bobbie Burgers, Kristen Giorgi, Brooke Holm, and Sun Young Min, among others, also contribute to the sophisticated yet warm atmosphere.