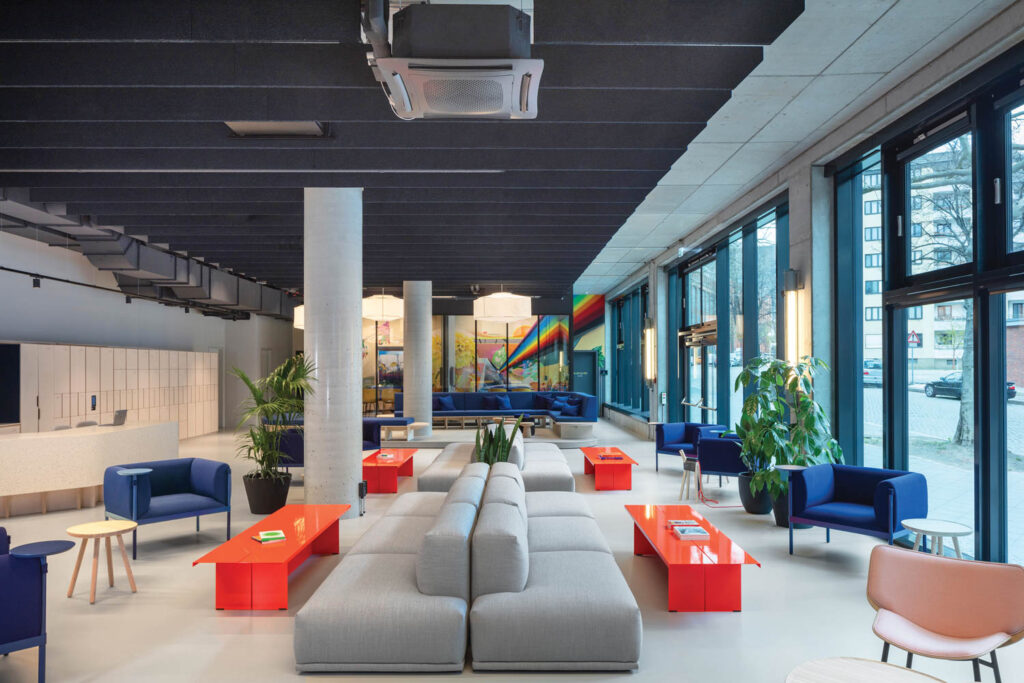 Hot Shots: Toi Toi Toi Creative Studio Designs a Fun New Space for Contentful in Berlin
Melissa Amarelo and Stephanie Lund both grew up in Canada and met working at the Toronto studio Ministry of the Interior. But in 2017, despite speaking little German, the duo cofounded Toi Toi Toi Creative Studio in Berlin. "It was a more feasible place to start a business," Amarelo explains. Both could easily relocate to pre-Brexit Europe: Lund was born in the U.K. and Amarelo's parents are from Portugal. Their Canadian background has helped set the firm apart there. "We brought a different view that translates into playful, comfortable, and inclusive spaces," Amarelo says. That spirit is captured in the firm's name, pronounced "toy toy toy," a theater idiom meaning "break a leg." Now a six-person studio, T3 (as it's generally dubbed) has completed residences, restaurants, pop-up shops, and film sets across the continent.
An early commission was a temporary Berlin office for Contentful, a software company. Now, T3 has designed them new digs. Flexible, functional, and fun, the 88,000-square-foot, five-story workplace has all the hallmarks of the previous project but on a much larger scale. "We wanted it to feel like a second home for employees and encourage them to come into the office," Lund says.
Designed for 400 mostly hybrid workers, it's equipped with hot desks organized by department and custom keyless lockers throughout. At its heart is a café with custom wool-upholstered banquettes, vintage GDR industrial wall lights, and a ping-pong area that converts into a meeting room. A multipurpose events space, with star-shape Busk+Hertzog seating, is similarly dynamic. Serene calm can be found, however, in a trio of custom nap pods inspired by James Turrell's Skyspaces. Each has a chromotherapy light system that projects a warm glow onto the white canvas ceiling. They're a nice perk for jetlagged travelers and anyone who needs a time out or mood boost—or reason to return to the office.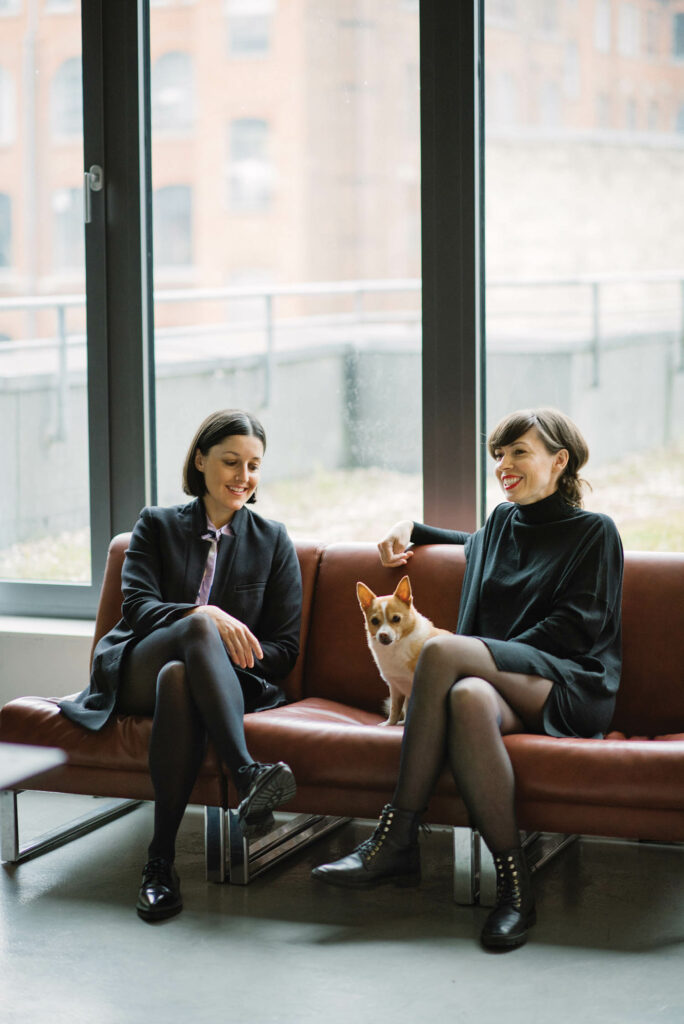 Inside Contentful, Berlin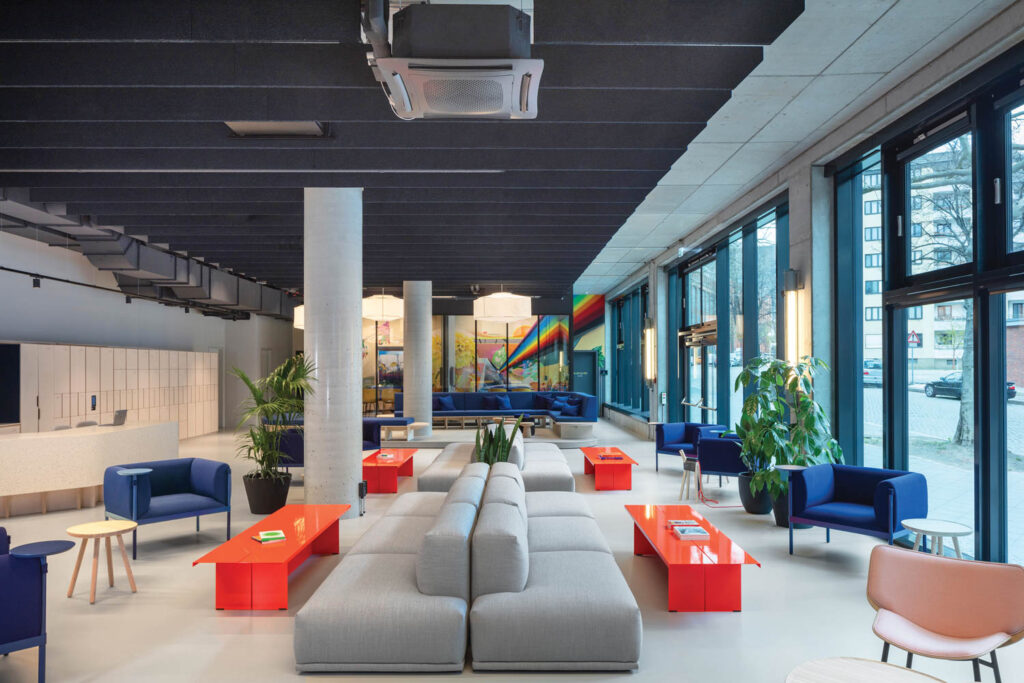 read more